Website Analytics
Analytics tracking is the biggest influencer of digital marketing success. From click-to-close, your traffic is giving you opportunities to track, model and predict their behavior. More often than not, the information provided by site analytics determines whether a digital marketing campaign is a winner or a waste of money.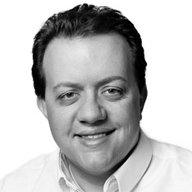 "Disruptive makes me look like a hero. They're easy to work with, diligent and—above all—dedicated to my success. We've doubled our leads for four straight years!"
Andrew Parker | Director of Digital Marketing, iTOK

"Disruptive hates wasting money as much as I do! They are savvy at figuring out how to make PPC work for my business."
Matt Burgener | Chief Marketing Officer, Copart

"Disruptive is my trusted source to make sure I am getting the most out of my digital marketing. They take the drama out of the decision-making process and let the data speak for itself."
Gary Lundmark | Director of Digital Marketing, Guitar Center
Analytics Is In Our Blood
At Disruptive, we believe that if you didn't track it, it didn't happen. Analytics is how we determine which changes really affect our clients' bottom lines. We're compulsive number crunchers and are addicted to using those numbers to produce profit.
Our addiction to Analytics drives us to track every interaction between the campaign and the customer. This allows us to see where your money is going and the return your efforts are generating.
Monitoring everything takes extra work and planning, but it allows us to identify and focus on the metrics that matter. The results speak for themselves.
Goal and Event Tracking
Anything that can be tracked, should be tracked. You never know when a particular site element will turn out to be a gold mine!
At Disruptive, we track every interactive element—including forms, buttons, dynamic phone numbers, checkouts and just about anything else—on our clients' sites as an analytics event. This allows us to see exactly how visitors are interacting with the site.
Putting event tracking in place allows us to define how elements contribute to the conversion process and set up site interaction goals that drive ROI.
What Makes Disruptive Different?
We never put your campaigns on autopilot.
Click and Heat Map Tracking
One great way to visualize how traffic is interacting with a site is through click or heat maps. These tools provide great insight into how users respond to different aspects of your page.
For example, we might find that a navigation button is drawing attention away from conversion elements or that a graphic is being mistaken for a button.
By tracking how visitors interact with your site, you can learn a lot about why site elements succeed or fail. strategy, we are able to design and run tests that dramatically improve your bottom line.
Detailed Reporting
Web analytics provides a lot of important information about a website. Unfortunately, filtering through your data without the right reporting setup is an error-prone and painful process.
To make things easier, we provide our clients with dashboards that make measuring the effectiveness of their online marketing campaigns simple. Having simple and accurate data removes the emotion from the decision making process on how to best allocate your online marketing budget for the best ROI.
Analytics That Works
Not surprisingly, analytics is foundational to everything we do at Disruptive Advertising. For many of our clients, their analytics findings have changed the way they do business.
To find out how you can uncover the hidden data in your site and use it to redefine your online marketing, contact us today!