Design by Testing
Most companies do abrupt site refreshes. They don't make any changes for extended periods and then change a ton of stuff all at once. Crossing their fingers, they push the site live and hope that the new version outperforms the old site.
This approach wastes a ton of hours in debate and creation and hinges entirely on your ability to guess how your customers will respond to your site.
At Disruptive, we practice "Design by Testing." In other words, your site gradually improves and changes as we test to learn what works. With each new test, the winning experience is hard coded into the site and the site evolves to be better and better.
Making your site new over time with good design and testing is not only fun, it's also amazingly profitable.
A Redesign You Can Trust
When done right, a site redesign can dramatically improve conversion rate. However, the typical "revolutionary site redesign" often does more harm than good. By using Design By Evolution, you get all the benefits of a redesign without the risks of overhauling your site.
Design By Evolution has two major advantages over the classic site redesign approach:
Speed
Generally speaking, overhauling a site takes an enormous amount of time and effort. In contrast, continuously site improvements can be accomplished quickly and efficiently.
Data Driven
Typical redesigns rely heavily on whatever current web design "best practice" is or "gut instinct". Design By Evolution, on the other hand, engineers your website to meet and capitalize on the needs of your specific audience.
Why Use Design By Evolution?
Design By Evolution is a process of constant testing and optimization. You get the update you need based on the site changes that drive profit for your business.
At Disruptive, we've used Design By Evolution to help companies succeed in a wide range of markets. We've seen it work over and over again and we are confident in our ability to design your site for success.
If you're looking for an evolutionary breakthrough in site performance and profitability, contact us today!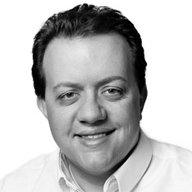 "Disruptive makes me look like a hero. They're easy to work with, diligent and—above all—dedicated to my success. We've doubled our leads for four straight years!"
Andrew Parker | Director of Digital Marketing, iTOK

"Disruptive hates wasting money as much as I do! They are savvy at figuring out how to make PPC work for my business."
Matt Burgener | Chief Marketing Officer, Copart

"Disruptive is my trusted source to make sure I am getting the most out of my digital marketing. They take the drama out of the decision-making process and let the data speak for itself."
Gary Lundmark | Director of Digital Marketing, Guitar Center
Let's do this
Let's get in touch to see if we're a good fit to help you achieve your business goals.