Testing Strategies
Conversion rate optimization (CRO) is one of the best ways to succeed online. However, it's also easy to spend a lot of time and money on tests that don't yield meaningful data.
To really succeed at CRO, it's critical to know what your goals are and how to create the right tests to achieve those goals in the most efficient way possible.
At Disruptive, we've seen hundreds of companies run thousands of tests. Over time, we've turned our observations into a succinct and highly effective methodology for creating amazing, actionable tests.
Not surprisingly, great testing strategy creates great results. With the right strategy in place, you can expect dramatic increases in site performance and profitability.
Let the Data Decide
People are very hard to predict without great data. So, if you want to learn what matters to your audience, increase conversions and improve your revenue-per-visitor, you have to test.
Companies that don't test end up guessing which changes matter and which visitors are important. There's a chance they might guess right, but there's a much bigger chance that their guess will actually hurt their profitability.
Testing is the best data-driven way to make decisions. Looking at Analytics can provide helpful information; but, while you might be able to spot a connection between two aspects of your data, you don't really understand how those elements are connected.
When you test, you can control the variables and determine cause and effect. You don't have to wonder how an aspect of your site affects your conversion rate. You actually know.
Understanding how your different elements of your site experience affect your customers gives you the power to optimize your site to achieve your business goals.
Efficiency Equation
To ensure that our testing strategies are designed to provide the most important results as quickly as possible, we developed a mathematical equation for prioritizing tests.
This equation forces us to practice what we preach and measure our own efficiency using hard data.
Our efficiency equation has 3 key components: population, impact and cost. We'll spare you the number-crunching, but optimizing each of these components allows us to focus our testing efforts on the areas of your site that are most likely to yield impactful results in the shortest possible time.
Target Revenue
Improving site traffic is nice, increasing conversions is great, but raising your bottom line is what really counts.
It's not always easy to connect the dots between online marketing and revenue, so many companies (and agencies) focus instead on skin-deep metrics. Sure, bounce rates or page views are helpful indicators, but they don't always affect the bottom line.
You aren't running a marketing campaign to get a 25% bounce rate. A 25% increase in profit, though? That's a compelling metric.
At Disruptive, the main goal of every test we run is to help you make more money. With this in mind, our ultimate testing success or failure metrics are revenue and profitability, not surface level improvements in traffic or engagement.
Optimize the "Three Fs"
The core of our CRO strategy revolves around the 3 Fs: First Impression, Flow and Funnel.
Landing pages are your customer's First Impression of your site. It's critical to make the best first impression possible, but that's just the start of the conversion process. Once they're on your site, there are a lot of potential paths to conversion and it's important to provide a smooth journey from click-to-close.
In addition to landing page optimization, it's also important to test the Flow of pages through the conversion process. This allows us to see how your customers are interacting with your site and determine how different pages affect the conversion process.
Finally, optimization is particularly important as your potential customers reach the end of your conversion Funnel. Identifying which Funnel elements are drop-off points and which aspects encourage conversion can have a big impact on the effectiveness of the site.
Assessing and optimizing each of the 3 Fs provides us with the holistic view of site performance we need to boost your bottom line.
CRO Testing That Works
If you're going to do CRO, you need to do it right. At Disruptive, we have developed a range of proprietary testing methodologies that rapidly deliver the results your business needs.
Whether we're using the efficiency equation or optimizing the 3 Fs, we make your profitability our top priority. This results-oriented approach has enabled numerous companies to redefine their expectations for site performance and profit.
To find out how you can use our testing methods to get more out of your site and disrupt your market niche, contact us today!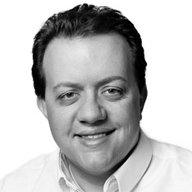 "Disruptive makes me look like a hero. They're easy to work with, diligent and—above all—dedicated to my success. We've doubled our leads for four straight years!"
Andrew Parker | Director of Digital Marketing, iTOK

"Disruptive hates wasting money as much as I do! They are savvy at figuring out how to make PPC work for my business."
Matt Burgener | Chief Marketing Officer, Copart

"Disruptive is my trusted source to make sure I am getting the most out of my digital marketing. They take the drama out of the decision-making process and let the data speak for itself."
Gary Lundmark | Director of Digital Marketing, Guitar Center
Let's do this
Let's get in touch to see if we're a good fit to help you achieve your business goals.