How to Improve Your CTR Across All Platforms (with Examples)
Conversion Rate
•
Ana Gotter
January 13, 2023
No matter what type of online campaign you're running, you know you want more clicks.
You want people to click on your ads, your page listing in the SERPS, and your emails.
Clicks are an invaluable form of engagement, ultimately pushing users from one part of the customer journey to the next. It makes sense that we spend so much time trying to maximize our click-through rate to improve the success of our campaigns.
That's what we're going to discuss in this post. We'll take a deep dive into everything you need to know about your click-through rate, including what it is, why it matters, and how to send it skyrocketing on every marketing platform.
What is Your Click-Through Rate (CTR)?
Your click-through rate (CTR) is the number of clicks a single campaign receives divided by the number of times the campaign was seen. It tells what percentage of users are clicking after seeing your campaign.
If you had an email campaign with 100 impressions and only 10 clicks, you would have a CTR of 10%.
CTR is a vital metric for most marketing channels, but look at how it's explained by Google's Ad team here:
Why Does Improving Your CTR Matter?
Your CTR doesn't necessarily guarantee automatic campaign success.
You might have an ad campaign that has a stellar CTR but a flat conversion rate. Lots of clicks, but no sign-ups, sales, or lead forms completed. This can cause wasted ad spend.
Similarly, you might have plenty of people click on an email campaign but not click on any of the links embedded within it.
In general, however, a higher CTR is a good sign for any campaign you're running, regardless of the channel. It means that people are interested in what they see and that they're clicking to the next stage.
A higher CTR also means more people are moving through your sales funnel. They're going from an email to your site or from the SERPs to a landing page. This pushes them closer to the point where they can become customers, especially since you can use clicks on your campaigns or visits to a site to create powerful retargeting campaigns.
You need clicks to drive conversions. There's no way around that.
A high CTR is also a great indicator of relevance, meaning that your marketing messaging is doing an excellent job of engaging people who see it.
And finally, it doesn't hurt that ad platforms like Facebook and Google Ads both look at CTR as part of their Quality Score metrics. These scores assess relevance and performance, and higher scores can directly lead to lower costs per click (CPC).
What's a Good CTR?
This is a common question: What is a good CTR?
There's no one set, easy answer, and this is for several reasons.
A "good" CTR will vary based on the following factors:
The marketing channel you're using
The type of audience you're engaging
The type of campaign you're running (retargeting campaigns often have higher CTRs than those targeting cold audiences)
Your specific industry
We'll take a look at "good" CTRs, according to our team of experts, as we go over each individual platform.
How to Calculate CTR
Calculating CTR is exceptionally easy. As we mentioned above, you're going to divide the total clicks on a specific campaign by the total number of people who saw that campaign (or "impressions."
Simply put:
CTR = (Clicks on campaign) / (Total number of impressions)
If you prefer, you can use a CTR calculator.

How to Improve Your CTR Across Every Platform
Looking for ways to drive click-through rate manipulation to get more results?
There are some tips that will apply to all marketing channels, and some that are platform-specific. Let's look at each.
Improving CTR In General
These are general tips for improving your CTR that will apply to most— if not all— marketing platforms. These are baseline tips to make sure that you're creating strong, relevant campaigns that will motivate users to click.
These are the tips to keep in mind:
Always make sure you're explaining why users should click and what they get out of it. You don't want to just say "Click to buy our sleep system," you want to opt for "Click to buy our sleep system for the best night's rest you've had in years" because it tells users what they get out of the click.
Be descriptive enough to drive a click. You want to be clear about what they're clicking on, but still keep enough information on the landing page that they need to get through to get that info.
Use CTAs whenever possible. Different platforms have different options for this, but using call-to-action language like "Get your ticket before spots run out" or "Shop now" can drive clicks and actions.
Use personalization and audience segmentation when available. The more relevant your campaigns are to individual users, the more likely they are to click.
Split test like nobody's business. A/B testing is the best way to find out what works for your brand and what doesn't; see which campaigns get higher CTRs and optimize the heck out of the strategies and tactics that work.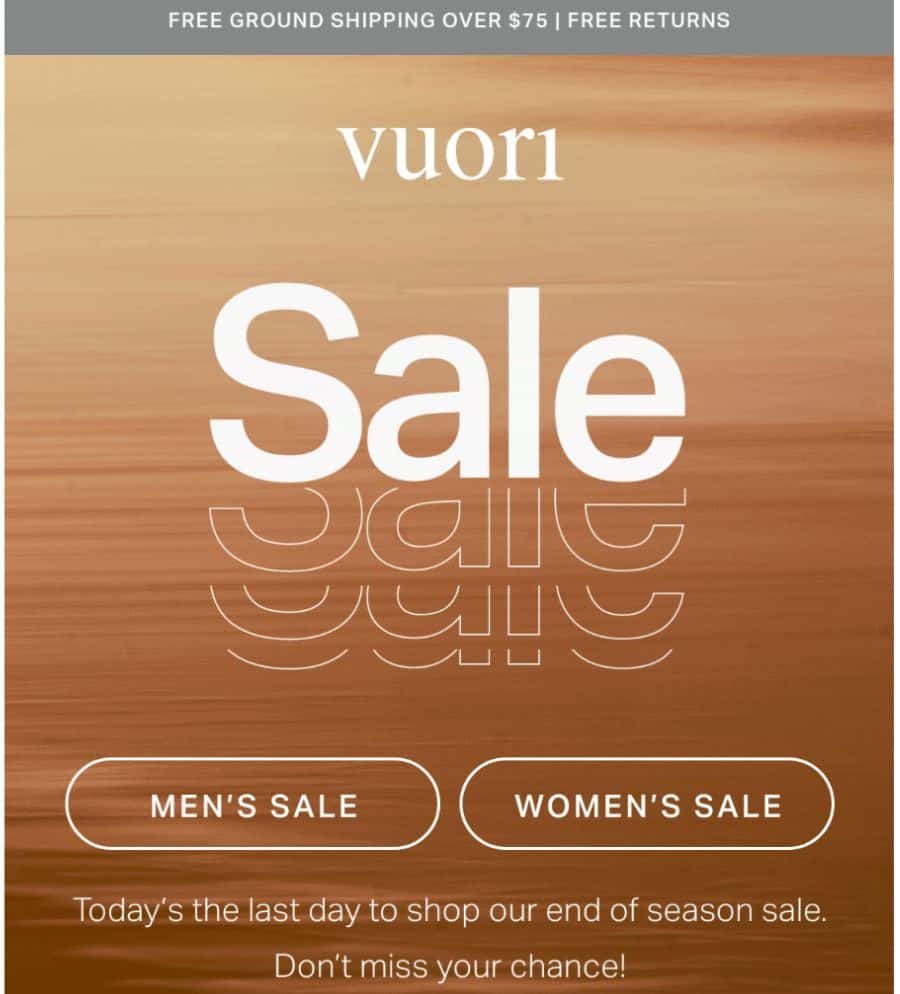 Improving SEO CTR
Improving your SEO CTR means that you need to put a lot of effort to improve what users see when your listing appears in the search engine results pages (SERPs).
When it comes to what's a good CTR benchmark, it depends on how well you're ranking.
Position 1 gets a CTR of 43.32%
Position 2 gets 37.36%
Position 3 gets 29.90%
The top three positions acquire the highest CTR compared to all other positions in the CTR.
These are the best tips we have, provided by one of our own SEO experts, Joseph Jones:
Look At What People Are Actually Searching For
When you're trying to get clicks from the SERPs, look at what people are using as search queries to find pages like yours. In Google Search Console (GSC) you can see the number of impressions and clicks your pages get along with the search queries used to find those pages. If you notice that a page gets a lot of impressions but a low count of clicks, this is an opportunity to update your metadata title and description.

Remember, the metadata needs to match the subject matter of the article, so incorporate high-click keywords into your meta description.
Focus on the Main Objective
Want to drive a higher CTR on your landing page after users get there?
Focus on a single objective. As marketers, we can overcomplicate things by offering too many different paths across the site. Focus on a single CTA as the main objective to prioritize the conversion you want.
Think about why they came there and how the flow of the page works in their journey stage. Are they ready to buy or are they looking for more information?
Add Structured Data to Your Landing Pages
Structured data can go a long way in increasing clicks, and there are different types of Schema markup available to use. It makes your landing pages eligible for rich snippets, which gives users more information and makes you more competitive in the SERPs.
For example, users are 35% more likely to click on your page if the search result includes a star rating.

Learn more about how to set up structured data here. (And also know that our team can help!)
Focus on the User
Don't focus just on search bots, because users are the ones who need to click and convert.
This means you need to take a people-first approach to SEO. Make sure that your content is aligning with the search intent of the keywords in mind, and that you aren't getting so formulaic and dropping in nonsense keywords that the content is weak.
Create Click-Worth Page Titles & Descriptions
Meta descriptions and SEO page titles are going to be what users see when they click. Make sure that they're engaging, the appropriate character counts so they don't get cut off, and are enticing enough to make users want to click. You should use a primary keyword in each.

Improving Email CTR
Want to get more emails clicked to be opened, and then have users click on the links inside the email?
According to MailChimp, a good benchmark CTR for email is around 3%.
These are some of the best tips we've got, shared by one of our email account experts, Colton Llewelyn:
Create Interactive Content
Thanks to the help of AMP, your emails can be interactive and engaging.
Customers can scroll through carousels, fill out surveys, and view GIFs, all within their inbox.
Just be careful when introducing these interactive elements; you need to ensure you have back-up code; some email providers don't offer this functionality.
Use of Zero-Party Data to Create Personalized Emails
Customers are looking for you to help them out, more than ever, by getting them the right content in their email inboxes.
The micro-chipping company we use for one of our dogs, for example, will feature her name in email subjects.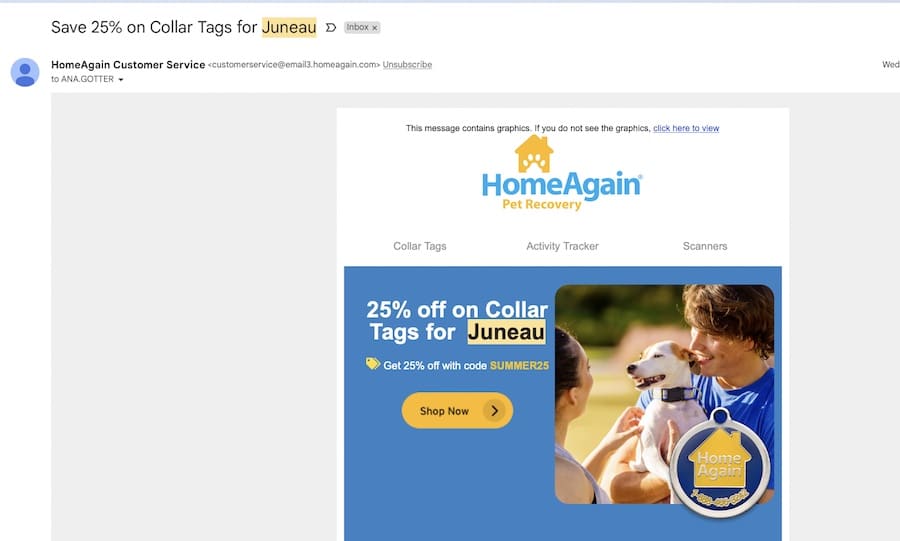 Now is the time to start seeing how different segments interact with your weekly emails, and start putting together a game plan for the segment that interacts with that certain content the most.
For example, if we know you're customer is interested in certain products or collections, make it a point to showcase only that information to them with the use of segmentation. You can also adjust the copy to appeal to different segments.
Utilize AI Technology
You can always use some of the increasingly-available AI tech to increase the value of your message and enable further hyper-segmentation.
Use AI to determine when is the best time to reach out to your customers to come back for a second purchase, send a follow-up email to get a review, or create engaging subject lines that are sure to make an impact in the inbox.
There are AI email marketing and copywriting tools on the market that are well-worth testing, but remember that AI always needs human oversight and tweaking.
Improving Social Media CTR
Social media CTR benchmarks are all over the place, varying by platform, type of content shared, type of post, and even the number of accounts following you.
For this reason, there aren't any easy benchmarks we can share here.
The good news, though, is that we can share some great tips to increase your social media CTR:
Don't Just Drop Links in Posts
You need to get users interested in the topic that you're want to drive clicks to; you don't want to just drop a link in a post with a picture and count on that.
Talk about the value that users can get by clicking to see the product, blog post, video, or tutorial you've linked to. Give a sneak peak at what's on the other side, whether it's a single tip you share in the blog post or a customer review about the product, and throw in a picture for good measure.
Use Visuals
You always want to include images and videos, even if they aren't needed on the platform.
Reach, impressions, engagement, and clicks all go up when you add videos to your social media posts, including on Facebook and Twitter. It captures user attention, it gives you more real estate to get your point across, and it can create more ways to offer value.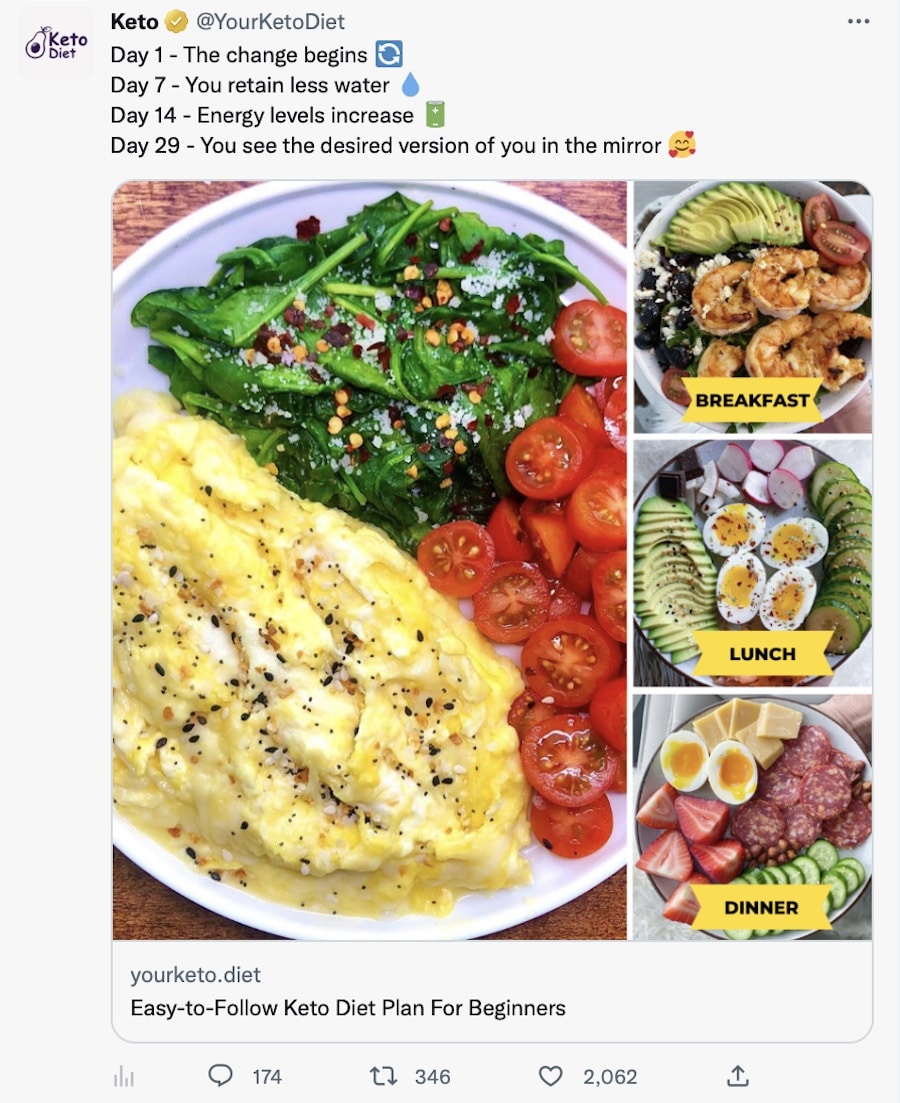 Whether you're sharing pictures of employees behind the scenes, an infographic resource, or product images, visuals are always a plus.
Customize Content for Each Platform
This is a small tip, but it's important. Make sure that you're customizing your social media posts for each platform.
You don't need hashtags on Facebook, but they're dead useful on TikTok, Instagram, and Twitter.
And each platform as their own ideal visual dimensions for images or videos (though mobile-shot is a good option for many).
Look up best practices for each individual platform, and go with that.
Improving Google Ads CTR
A good Google Ads CTR, like many of the others on this list, can vary dramatically based on a number of different factors, in this case including industry and keyword match type.
That being said, one of our Google Ads experts shared his take on non-branded keyword CTRs:
3-5% – Good
5-7% – Great
7-9% – Amazing
10% – Killing It
While increasing your Google Ads CTR can be difficult, these are the tips our expert Jacob (need last name) shared:
Leverage Google's Dynamic Features
Dynamic keyword insertion is one of the fastest ways to increase your CTR here. It will automatically match up headlines with the keyword teh searcher used, and they're almost always top performers.
If physical location is a factor in your business, you can also use the dynamic location insertion feature. This will drop the searcher's location into the headline automatically, so you don't need to do this manually.
Focus on the Benefits
You want to research your competition and understand how you're different from them. You don't want to use the "We're #1" copy, so stay away from those cliches. Instead, focus on how your service or product will help the searcher.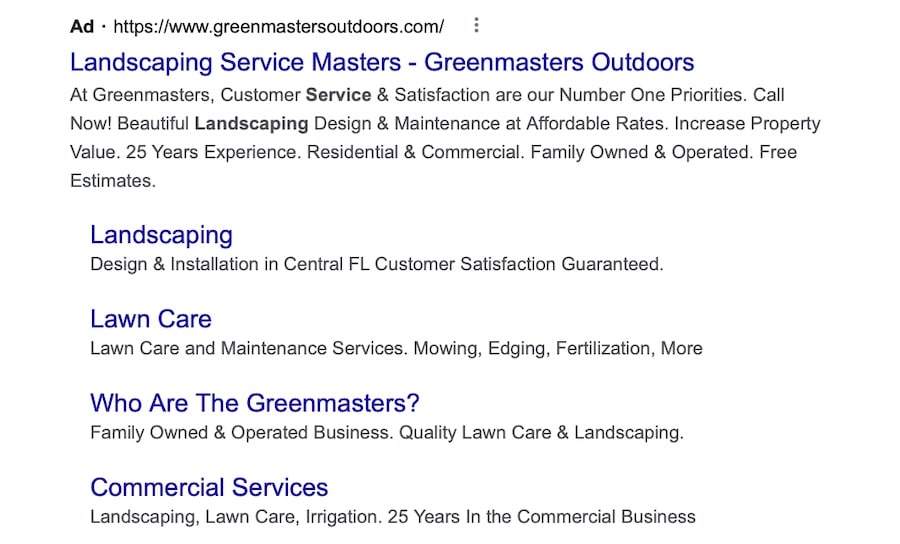 Focusing on the features and benefits of what you offer is a great way to go.
Try Some Humor
Don't be afraid to be humorous or a little edgy in your copy. You have seconds to grab attention, and making the searcher smile or be shocked is a great way to get the click.
Add Negative Keywords
Negative keywords are going to be one of your best friends with Google Ads.
Google has always pushed broad keywords, and with them now relaxing boundaries around phrase match and exact match keywords, you can end up with a large amount of irrelevant traffic. This can decrease your CTR.
So, create strong and robust negative keyword lists. When you see that your campaigns are popping up in irrelevant searches, add them to the list!
Improving Facebook Ads CTR
There are two CTR benchmarks to look at here.
According to our Facebook Ad expert Elija Martin, there are two CTRs the team looks at:
CTR (all), which is solid at around 1.9-2%
CTR (link click-through rate), which is good at around 0.7-0.9%.
Both Elija and fellow expert De'Laija Napier weighed in here to share their top ad tips.
Have a Clearly Defined Audience
This is one of the most important parts of improving CTR on Facebook Ads.
You don't really want to cast a wide net to a broad audience, because it can tank your KPIs, including CTR.
You want to show your ads to the right people who align with your ideal customer profile (ICP). This also makes it easier to create ads that are relevant to your audience.
Choose Action-Oriented CTAs
Tell your audience exactly what you want them to do, and include it in your copy clearly. You can also choose a CTA button to align with the in-copy CTA.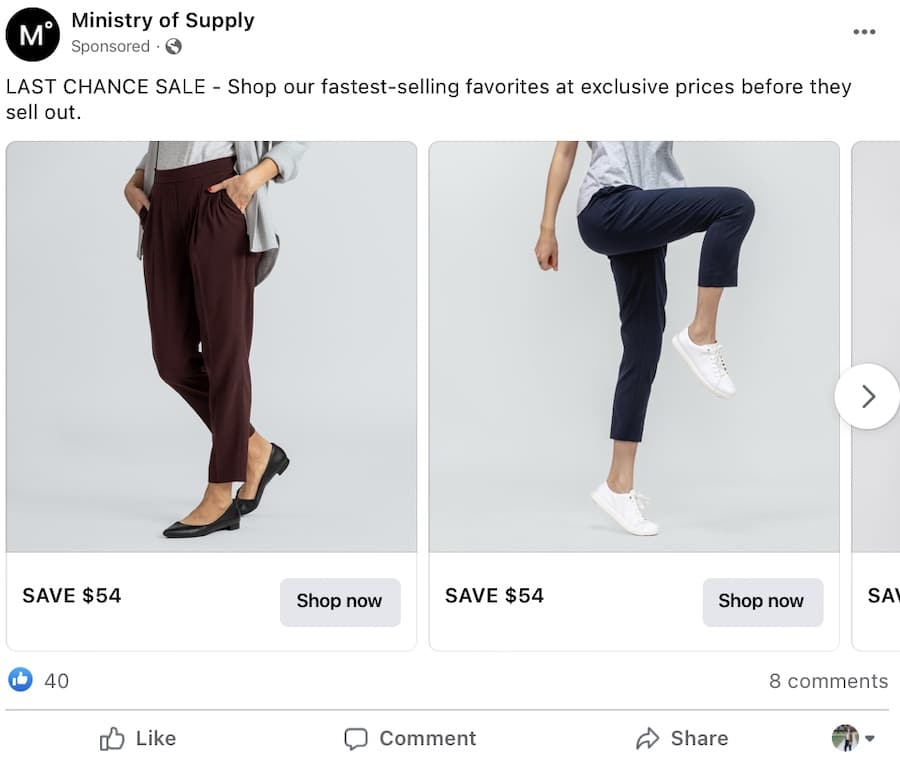 Like all other aspects of your campaigns, test different CTAs to see what works.
Use Social Proof
Testimonials are a great move for Facebook Ads, usually bringing in a high amount of engagement or clicks. It establishes trust and lets your customers do some of the selling for you. Snippets of reviews are great to feature in the ad copy or on the ad image.
Have Outstanding Creatives
You want clear, eye-catching visuals that will "stop the scroll." Users are consuming so much content that you need to ensure your ads don't get lost in the shuffle.
Eye-catching graphics that are true to your brand are essential. The ad copy needs to clearly communicate the value of your product or service.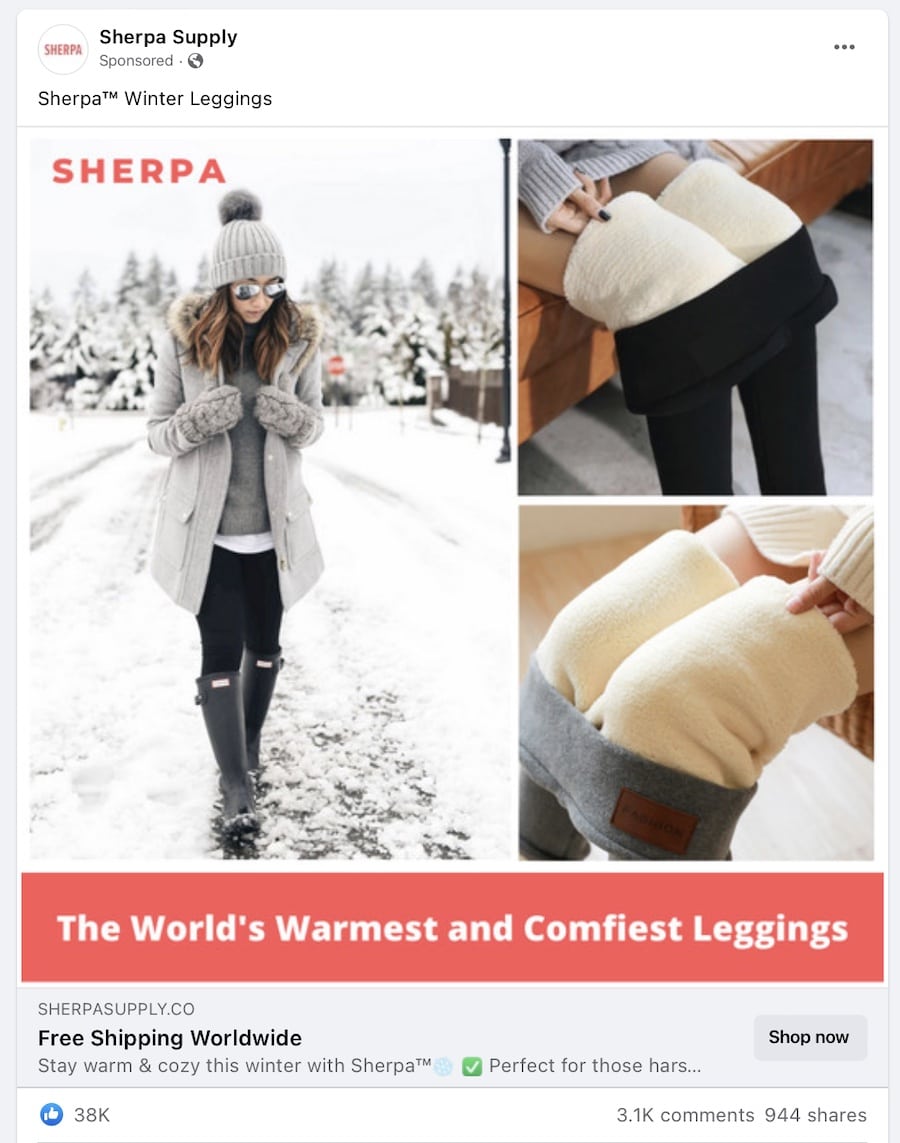 Make sure that you're testing different creatives alongside different ad formats to see which combinations work best.
Final Thoughts
These tips should help you increase your CTR across every marketing channel you use.
On a final note, remember that CTR isn't the only metric you need to look at.
You need to consider the quality of the clicks— and conversion rates— alongside CTR, too. Customer lifetime value (LTV) is crucial because you want to prioritize steady conversion rates and retention rates. You don't want to just have high clicks and drop-offs once they end up on the landing or product pages.
Need help balancing all your metrics and your performance? We can help. Learn more about Disruptive's expansive marketing services today.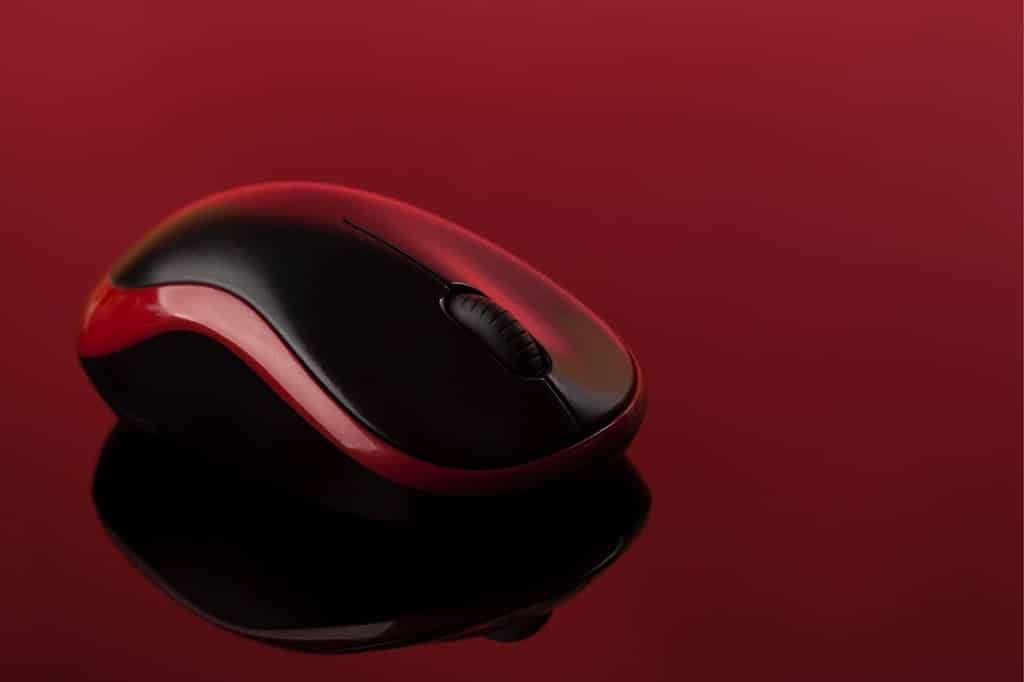 Leave a comment