What Every Business Owner Needs to Know About Business Marketing
by Cydney Hatch • October 1, 2018
When starting any business, you face a lot of different challenges. Whether it's finances or product development, unfortunately, some of these are harder to overcome than others. According to the U.S. Bureau of Labor Statistics, about 20% of small businesses fail by the end of their first year.
By the end of their fifth year, 50% go under—by the tenth year, that number rises to 80%.
YIKES!
With statistics like that, any business owner can feel the pressure to perform and manage their business properly.
One of the many things you need to manage is marketing your business. Although you might hire a professional for those tasks, you yourself need to know about marketing. Who wants to blindly trust someone to handle a big part of your business, especially one closely tied to your business growth?
In order to address the struggles of growing a business, taking matters into your own hands and controlling business growth, you must first understand how marketing can and should work for your business.
In this article, I will help you become an informed business owner by sharing things every owner needs to know about business marketing.
What is Business Marketing and Why Do I Care?
Business marketing is tactics you as a business use to market and sell products and services to potential customers. To grow your business well, you need to master marketing essentials.
Even if you are hiring a professional marketer for your team, you need to be able to recognize what makes a good marketing strategy and how that effects your target market. When you understand this, you do not waste money on things that do not make sense for your business.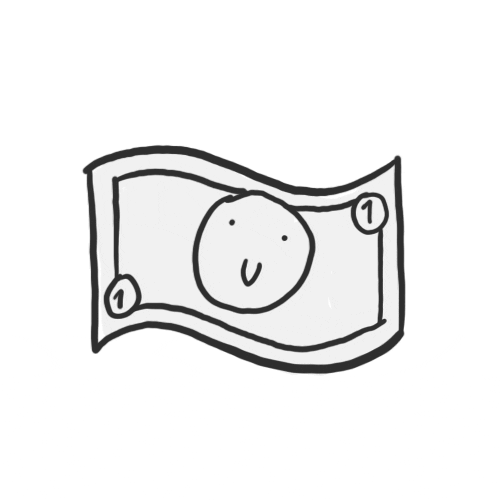 Do not be a passive owner of a business, be an informed one that is proactive with their marketing efforts. Conditions are never perfect and "someday is a disease that will take your dreams to the grave with you..."
By understanding business marketing and how it applies to your business, you can turn someday into today so you can see results for your business. Having an active role in every aspect of your business, if you can, will help ensure your business mission is being accomplished.
The time to get started on learning and doing marketing is today! Let's get started!
How To Market Your Business The Right Way
Whether you are a seasoned CEO that understands marketing pretty well, or someone who is starting their own business and learning on the fly, let's learn some of the fundamental things you need to know to market your business the right way! Before we get into the smaller nitty gritty things, there are a few pockets of marketing you should understand:
Direct Response Marketing
Direct marketing is all about making things happen in the moment. It is designed to sway a potential customer to take an immediate and specific action like:
Buy a Product
Read a Blog Post
Join a Newsletter List
Connect With Us On Facebook
Follow Us On Twitter
Refer a Friend
This type of marketing is not limited to direct mail but can be a wide variety of marketing tactics that require responses. This can be specific landing pages, emails, paid advertisements and beyond.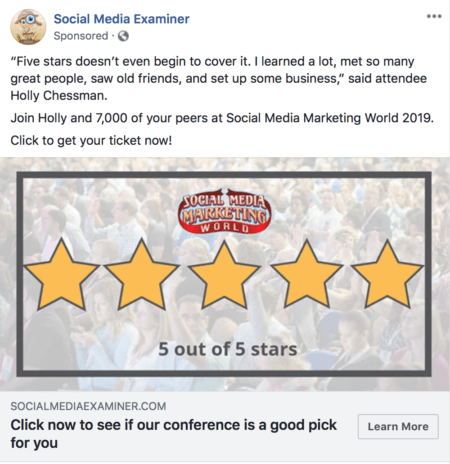 An easy example of this is this sponsored ad on my Facebook feed. It has a very clear goal: "Learn More" or "Click Now to See If Our Conference is a Good Pick For you."
Since this popped up on Facebook, we can assume they used targeted data to choose who they advertised to: me, a marketer who frequently reads their articles. It's a perfect fit for me to want to take an action. Relevant and an easy task to act on.
Inbound Marketing
Inbound marketing is a marketing tactic that attracts, engages and impresses people—helping them to trust your business and understand your value proposition. Hubspot created this awesome wheel showing that if you delight a customer, they become fuel for your business's growth.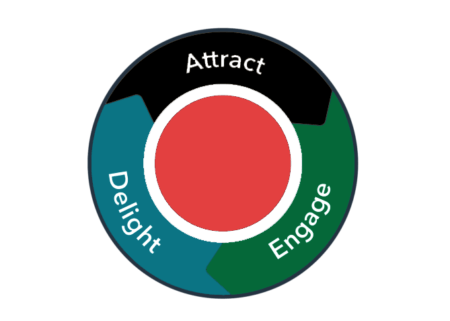 Inbound marketing is all about creating valuable experiences that have a positive impact on people and your business.
How do you do that? You attract prospects and customers to your website and blog through relevant and helpful content.
Helpful is the new viral!
Once on your site, you should wow and impress them with good customer service and a lasting experience. By creating content designed to address the problems of your ideal customers, you attract qualified prospects, build trust and credibility for your business.
Outbound Marketing
As you probably guessed, outbound marketing is the opposite of inbound marketing.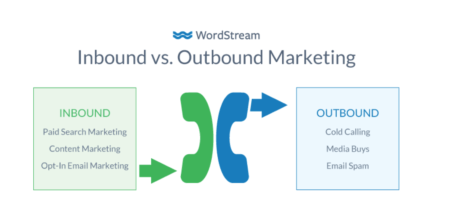 Outbound marketing is a method of marketing where a business reaches out to potential customers and sends a message to them. These methods can run from TV commercials, print ads, outbound calls to email campaigns.
Content Marketing
Content is king these days! If you are not creating meaningful content for your target audience, you are missing out on opportunities to connect!
There are a lot of studies out there that have established that publishing a consistent amount of content a month can considerably raise your website traffic! In fact, companies that published 16+ blog posts per month got almost 3.5X more traffic than companies that published between 0 and 4 monthly posts.
Crazy huh! And you thought blogging was for Mommy Blogs…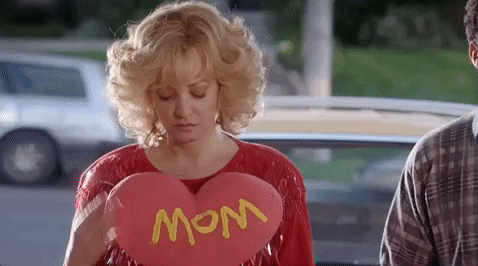 Content marketing, whether that be blogging, whitepapers, eBooks or podcasts, really works if you do it correctly. Each time you publish engaging content, you're creating a new opportunity to get found on search engines, social media and by new potential clients.
Content can be an effective means of influencing them without using direct selling methods.
PPC and Paid Search Marketing
These days, when people have questions they often go to Google and search for something! So, as a business, you better hope you come up in their search options!
It doesn't matter how incredible your business is, how optimized your site is or how much your customers love you—if you aren't a "hot" or well-known business, you're probably going to struggle to show up at the top of the search engine results page with organic efforts alone.
This is especially true if you're trying to rank for highly competitive searches where businesses are looking for specific products and services.
Pay-per-click (PPC) ads and paid social advertising can help you get the attention your business deserves!
Google Ads, in particular, is an excellent platform for businesses to explore. You can create ads that will be shown to users searching for specific queries, allowing you to appear at the top of search results when potential clients are actively looking for your specific services/products.
To succeed with paid advertising, you need to think outside the box and consider:
Targeting specific audiences
Creating engaging ads
Promoting special offers
Sending follow up customer service pieces
Setting call to actions for specific actions you want potential clients to make
There is a way to do this successfully and at Disruptive, we are full of resources to help you master PPC.
Social Media Marketing
Social media is another great marketing channel to use that can work hand-in-hand with your content marketing efforts.
The power is in your hands to create social media content that will set you apart as thought leaders in your field. Quality content not only builds you a name and niche, but you will build relationships with the people who care about your services and products.
No need to spend money on billboards, banners behind baseball diamonds or bumper stickers. You can easily be seen on the social media channels people use daily! Many businesses are reluctant to embrace social media, but it is a great channel you can use to share information cheaply and effectively.
The main points you will use social media for are:
Cultivating and growing relationships
Establishing your social platforms value
Most social media advertising is cheap, effective and helps you create a sense of reliability! Utilize social strategies paid social, videos and hosting live events! All of those actions will help set you apart as a relatable, approachable and engaged business that wants to be a resource for potential clients!
Do research on which social media channels make sense as there is more than just LinkedIn. Facebook, Twitter and Instagram have become incredibly popular places for people to connect with businesses. Also, consider communities like YouTube and Google+.
What You Need to Know
Regardless of your relationship to your business marketing, there are a few things that you should know about your company's marketing.
Understand Target Markets and Buyer Personas
You shouldn't dive into any marketing campaign without knowing exactly who your buyers are. If you do, you might be wasting time and money on people who are not interested in your business or products.
Thinking about your buyer personas and coming to understand your target audience will be the key to your business marketing success, especially in the beginning!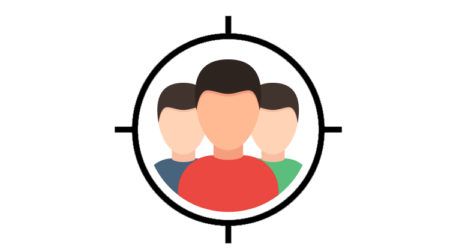 A buyer persona is a representation of your ideal customers based off of marketing research and data. A fully detailed profile includes everything from demographic information to hobbies, fears and dreams, career and schooling…even family size! This information is then all written as if the persona were a real person.
By creating buyer persona profiles for both who you do and who you do not want want to target with your business marketing, you create crucial insights for your business in determining where to focus your marketing efforts, product development and content strategy. Understanding who buys or is interested in your products/services is important in maximizing your ROI and content effectiveness.
Develop Marketing Budgets
You might have a ballpark amount in your mind of what you would like to spend, but that is not going to cut it.
Running a successful business requires you to have a specific business marketing budget that includes:
Business Marketing Goals
An Overall Total Amount for Annual Marketing Budget
A Breakdown of your Business Marketing Budget into Categories (Social, Branding/Creative, Website, Content etc)
Allocation of Business Marketing Budget in Specified Categories
Metrics of Success
Whatever you decide, review your data constantly! Testing is a huge part of business marketing we will talk more in depth on later in this article. Take a holistic approach and make time to plan and execute the program you are spending money on.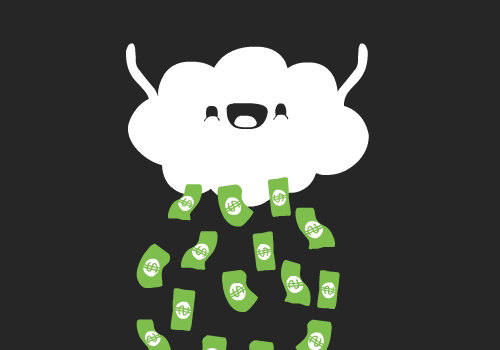 By having specific plans and allocations you can truly gauge your marketing efforts success so you can put your money were your success is!
Utilize Visuals and Branding
Want to avoid driving away potential customers? Work on visuals, because it is more than just the "pretty parts" of a business—it is your business's brand experience. It does matter.
It all starts with basic and thoughtful design, usable technology and function and a user-friendly experience. I have talked to many businesses about branding, good design and taking action, but it's shocking how many people still fall flat when it comes to their business visuals.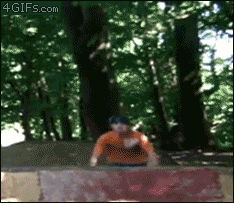 When creating your business's brand, here are a few basic  "musts" you should consider:
Strong Logo and Branding
Stylized Typography (but also easy-to-read typography)
Customized and Defined Color Palettes
User-Friendly Interface Tools
Integrated Social Media Application
Simple Navigation and Clear Page Categories
Creative and Strong Images that Reflect Brand
Targeted and Creative Content and Ad-Copy
Simple Call to Action Elements
Strong Brand Story and Objectives
Modern Design and Function (Including elevated use of video)
Ultimately, it's up to each brand to figure out what every target audience needs and how to best serve, inform, entertain and engage them. Test all of the different elements on your site frequently, including video, images, content and design to see how your audience responds. Your audience will constantly evolve and it's your job as an ecommerce business to evolve with your customers!
In the planning phases, think about first impressions, your overall image, importance of information, branding and how the user will interact with a site to help ensure you create the best business experience.
Test Test Test!
Testing is the lifeblood of growth and success in business marketing.
Marketers should always be testing, analyzing and adjusting their marketing. In particular, testing helps you determine the best methods for the individual marketing tactics you're utilizing. One of the most popular ones frequently found in marketing is called A/B testing.
A/B testing is exactly what it sounds like. You take item "A" and you test it against item "B." You then gather the data, and you are able to tell who is the victor.
So, if you might not know what you should be testing maybe look at the following:
Subject Lines: Test which email subject lines work best
Messaging: Test which tones, messages and content connects with your target audience
Targeting : Test a lot of variables in your database! (Which various segments and demographics of your target audience respond best?)
Formatting and Layout: Test visuals, colors, formatting and layouts
After testing, you will need to also look at the metrics to gauge which can be click through rates, conversion rates, open rate, engagements, etc.
You Must Retarget
Ever browse through a website, click out the tab and later see ads featuring some of the items you were browsing? If so, you've just experienced retargeting! (aka, remarketing).
Unfortunately, it is common that people will spend a lot of money on a paid search, but will not compliment it with retargeting or display campaigns…what a loss! Remarketing has become one of the most important tools in a digital marketer's toolbox as it helps people move towards final purchasing.
Remarketing allows you to track users who have visited your website—without a purchase or action—and shares your ads on other websites. Think of this as the ultimate digital stalking: products will stay on your mind and follow you!
This remarking strategy increases brand awareness and usually helps with conversion!
Retention Matters
Too many businesses focus entirely on acquiring new customers. Those businesses miss out on many great opportunities!
Growth and success is more than landing new clients—it's also about retaining current ones. In fact, a 5% increase in customer retention rates can increase profits by 25-95%.
Taking care of the customers you already have is a win-win. This can be through customer retention programs like:
Onboarding Programs
Follow Up Programs
Customer Membership Programs
Customer Loyalty Point Programs
Gifting Programs
By improving retention rates, you're simultaneously driving new business! Not only will you make more money by retaining existing customers better, you'll have a more enjoyable and less stressed out life as well!
Becoming an Informed Business Owner
Many businesses implement random plans to market themselves, but good marketing is not the result of blindly shooting in the dark.
Smart business owners, like yourself, build marketing assets and infrastructure which they can use for stability. Hopefully by implementing these business marketing basics, you can make better informed decisions and create a marketing plan you can use for success.  Take control and understand what is happening in your business marketing!
If you want some more help, let me know here or in the comments! I'd love to help.
What are your biggest struggles in marketing as a business owner? What resources are you using to learn and understand marketing better? Comment below!