35 Creative Marketing Strategies You Can Use to Think Outside-the-Box
by Ana Gotter • September 7, 2018
It's easy to look at big viral campaigns and be both impressed and a little jealous. It's so obvious, you'll think. Why didn't I come up with that first?
We see this all over. Wendy's epic social takedowns of their competitors. Old Spice's interactive quirky character and video response campaigns. Coca Cola's Share-A-Coke strategy. They can seem like such obvious moves in hindsight, but they were (and still are) groundbreaking.
While relying on classic, tried-and-true strategies for your marketing campaign can help you build results slowly and steadily, it's doing something different that will really help you stand out. That's why our Facebook Ads don't look like all the other ad agencies campaigns. Where they list the importance of marketing, we use an online dating parallel instead.
If you aren't sure where to start, that's okay. In this post, we're going to look at 35 different creative marketing strategy ideas that you can use as a launching point to create the next great campaign for the books.
Site Marketing and Branding
Your website and your branding are a great place to try some creative marketing. If you really want to stand out, consider the following:
1. Brand yourself differently
Be different. This is so important. If you're going to be like all your competitors, then there's nothing differentiating you from them. Showcase your personality on your site. You can see some great examples of this here.
2. Put a twist on a cliche
Cliches are instantly recognizable and if you use them in a unique way and to your benefit on your site or in your tag line, you're sure to stand out. This is one of my all-time favorite examples: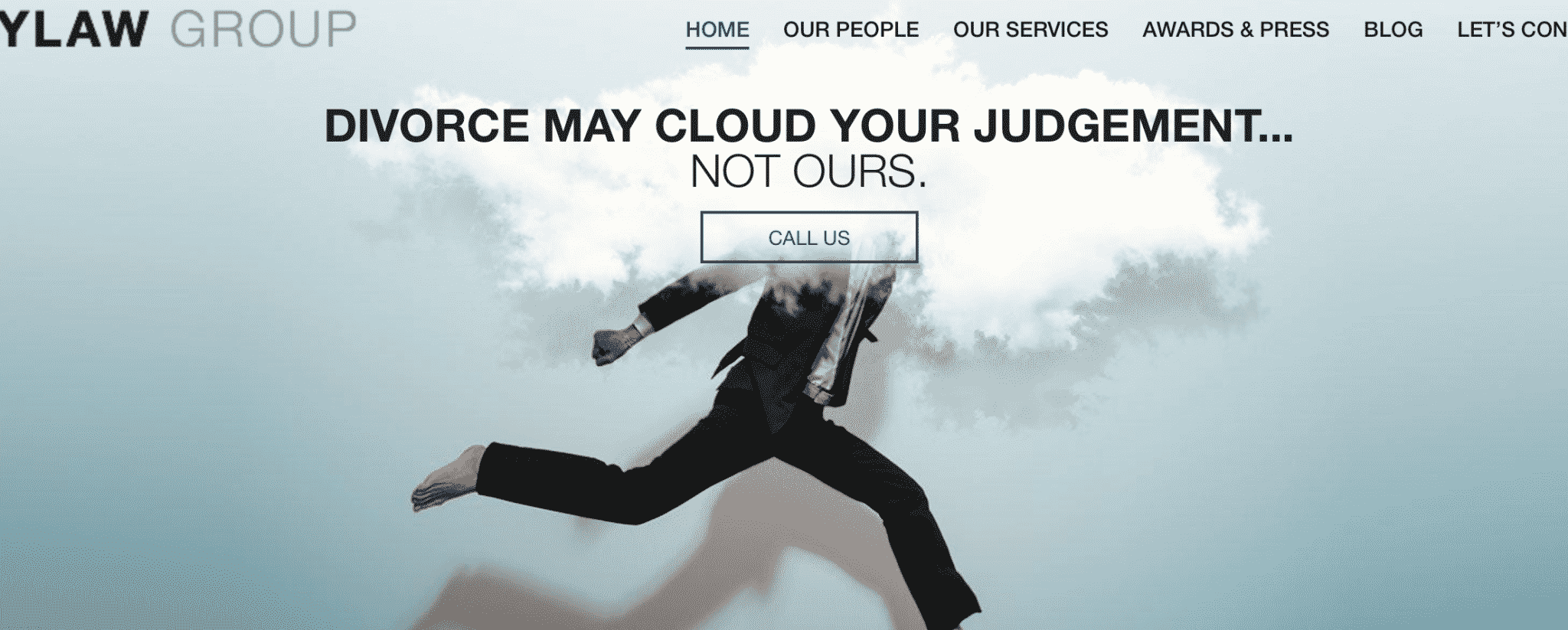 3. Make your business card stand out
Business cards are important, even if they feel like an afterthought. Give yourself a creative but accurate job title, go all out on the design, whatever floats your boat, as long as it reflects your brand in an appropriate way.
4. Place UGC on your site
User-generated content (UGC) is one of the best selling tools you can have. Place it everywhere on your site, including a UGC feed on your landing page or reviews on your product pages.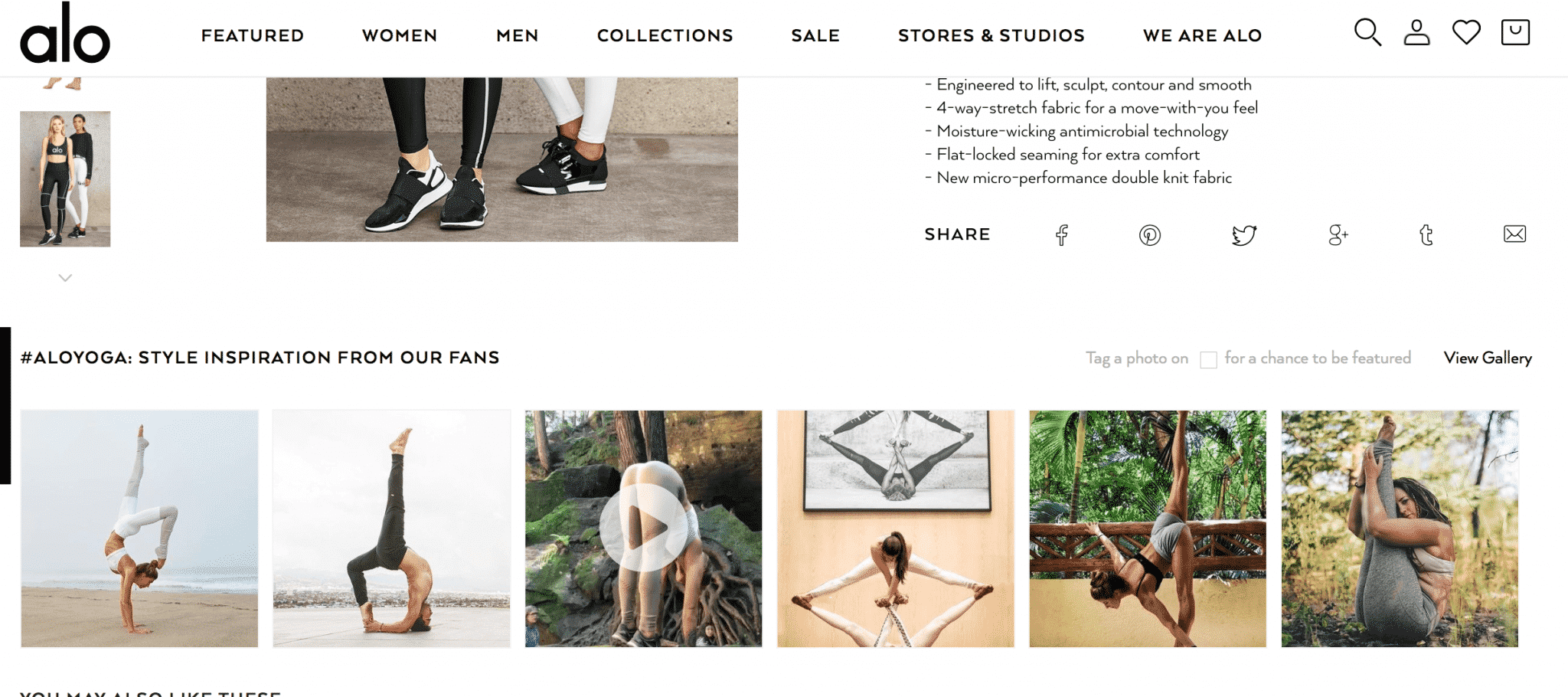 5. Place social feeds on your site
Social feeds show that your business is active and getting plenty of social proof. Feature them on your site, either on a dedicated social page or in sidebar widgets on the pages of your choice.
6. Use video to stand out
Video on your homepage is going to demand that users pay attention right away. And once you have their attention, you can use the video to tell your brand's story, feature your products, or more.
7. Donate time or services to nonprofits
People support brands that they believe in. Moral- and ethnic-focused missions for brands are highly valued, so this is a good way to set yourself apart and brand yourself as an ethical, compassionate business.
8. Make your testimonials immediately visible
A lot of sites have reviews on their product pages, which is a big asset. Buffy is one of the first websites I remember seeing that uses testimonials to sell the product right on the homepage. Since they're in a competitive field and at a high price point, this is what sets them apart and helps keep user interest long enough to explain why you should purchase.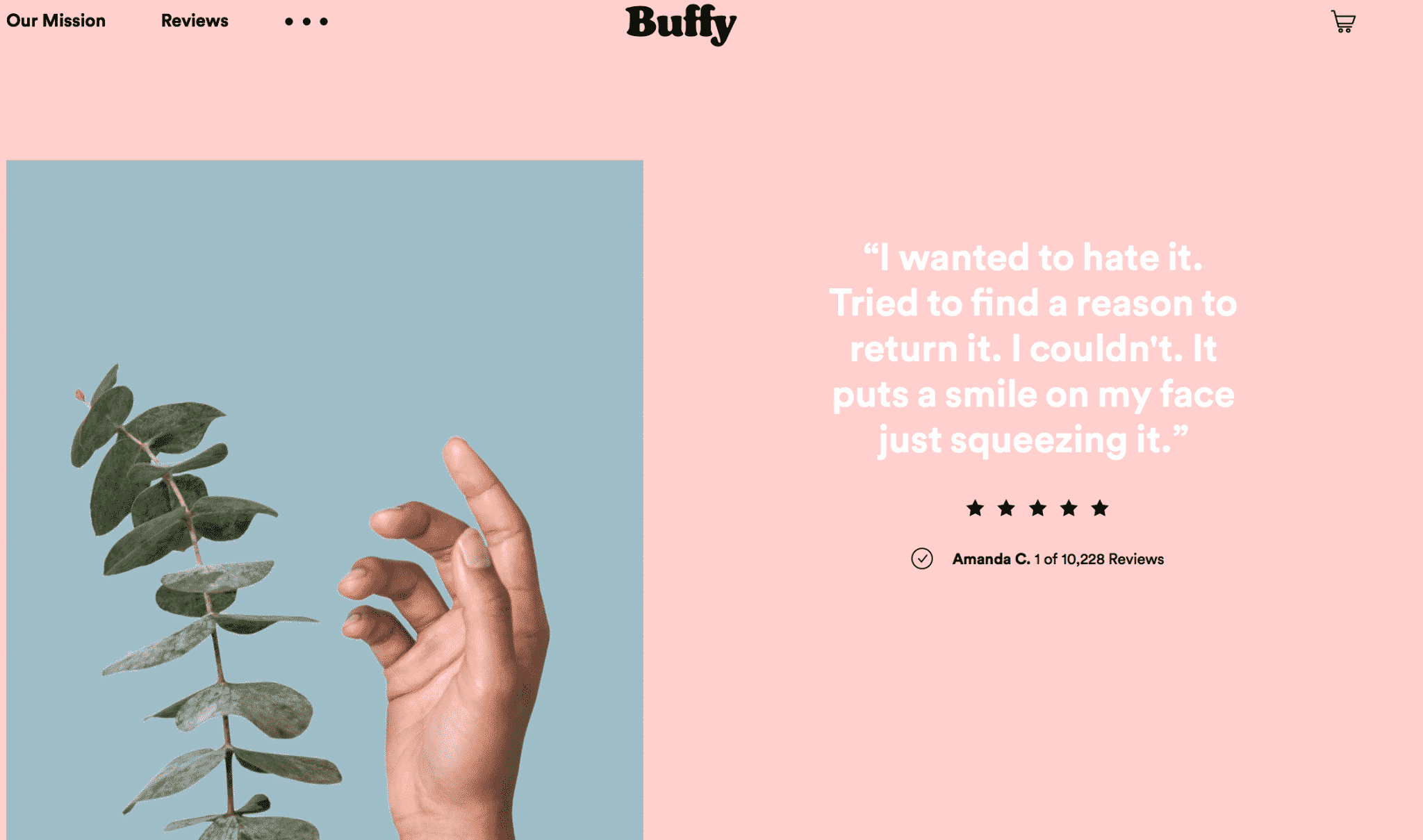 Social Media Marketing
Whether it's a viral video or a clever meme, people love to share creative things on social media. Here are a few ways to take advantage of that fact.
9. Get creative with hashtags
Hashtags will help you increase your reach and find your target audience, but they can also help you develop your brand voice, too. Create a diverse mix of hashtags on every post for best results.
10. Create GIFS & Memes
GIFS and memes can be widely shared, which can help you, but they can also be used to gain traction on your social media posts or ads.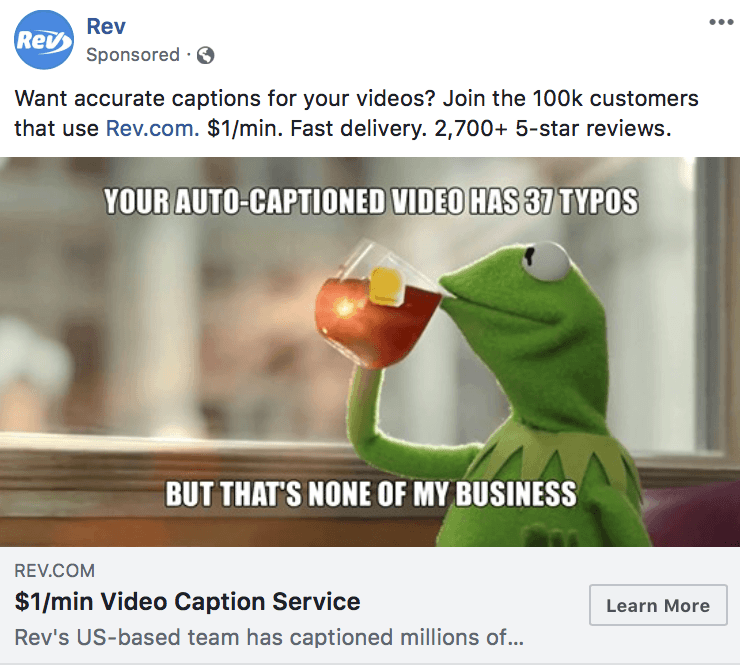 11. Incorporate "National Days" into your campaign
National Ice Cream Day. National Sister Day. National Dog Day. Whatever it is, pounce on it if it's at all relevant to you. Use it to garner UGC and make sure that you attach the relevant hashtag to your post. You can see a full list of every ridiculous "holiday" that ever existed here. (Can you guess which one is National Hangover Day?)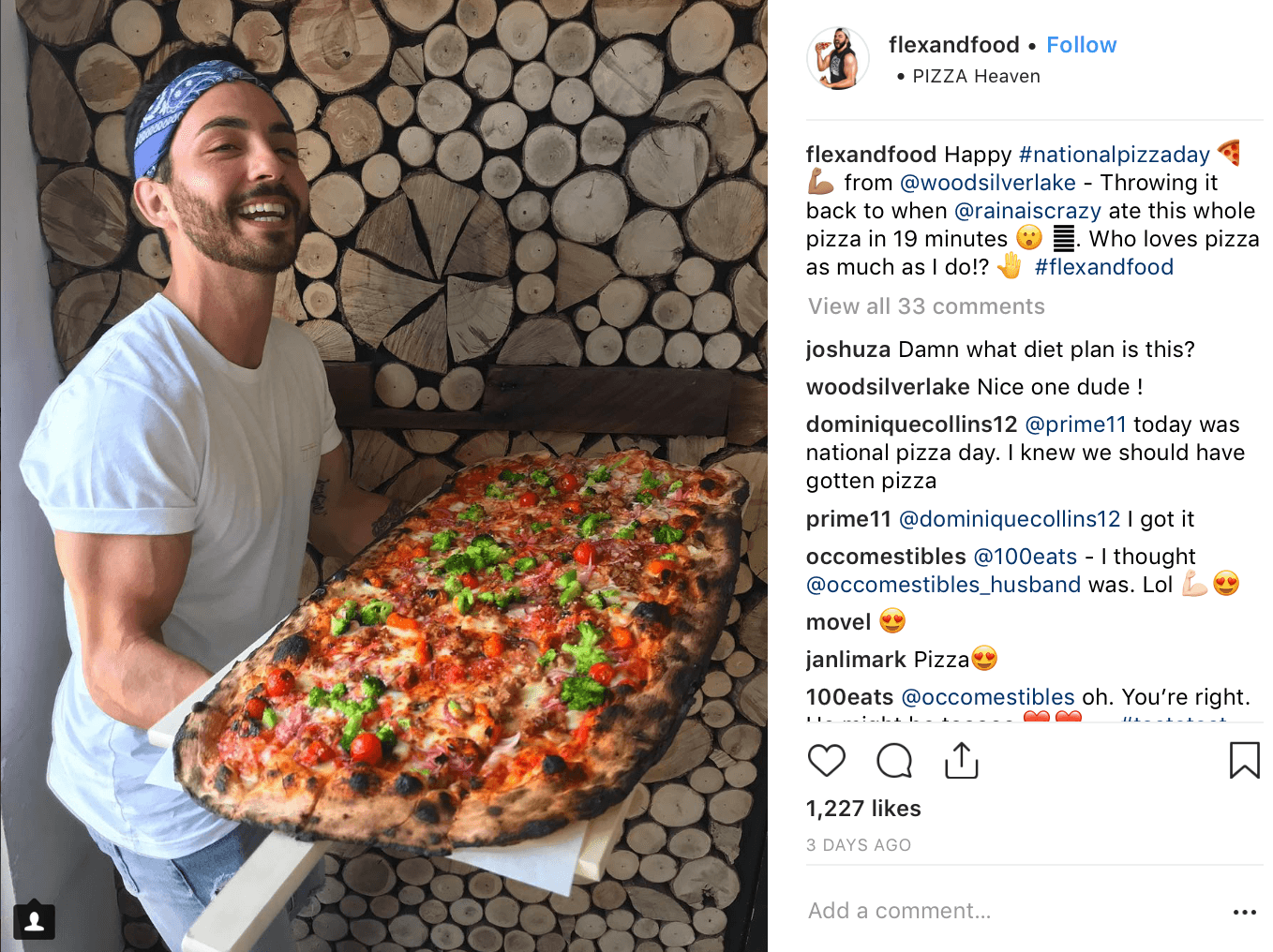 12. Create content with popular comparisons or metaphors
I'm going back to the online dating metaphor and videos we run at Disruptive Advertising. Comparisons and metaphors can be powerful tools, especially when they're entertaining.
https://www.facebook.com/disruptiveads/videos/1649470785128217/
13. Feature what your audience loves most
Do you know that cute kids eating pasta at your restaurant is going to get a million more likes (and potentially drive traffic) than just a single picture of the menu? Know that your audience loves Game of Thrones, so you want to add a spin to your campaign? This will get you a ton of likes and help establish your brand identity.
14. Photo caption contests
Photo caption contests are a guaranteed way to get more engagement. They encourage users to try to be creative and funny, which is something everyone loves to feel about themselves. Offer a prize for the winner, and you're good to go.

15. Use Stories to send more traffic to newsfeed posts
Facebook and Instagram Stories don't have the same issues with organic reach as their newsfeed content, so use Stories to tease updates or encourage them to check out a full-length post.
Content Marketing
With content marketing, more creative content usually does better. That being said, you don't have to be a philosopher or an artist to take advantage of the following creative marketing strategies.
16. Create templates for your audience
Templates are actionable and they fill an immediate need that your audience has. You're solving a problem and that will keep them coming back. You can check out our marketing plan template here.
17. Feature checklists on your posts
Checklists, like templates, are valuable, and I'm not just saying that as an inherently pro-checklist person. Even better, they'r quick to make with design tools like Snappa or Canva and they can even be used as lead magnets.

18. Get controversial
It's better to get controversial in a blog post instead of on social media because you have more room to explain yourself and people are more likely to read first and attack second. Just make sure that your argument is well-supported, because people will be coming.
19. Utilize content curation
Content curation is a wonderful way to link to other sites and build relationships with industry peers while also saving yourself some work when you're short on time or ideas. Create posts or newsletters that compile recommendations or quotes from some of the best and you're good to go.
20. Create an online magazine
Online magazines are pretty much just fancy blogs/newsletters that might have their own URL. They add a lot of credibility to your site, however, and your readers will love them. Press's Squeeze Magazine is a fantastic example.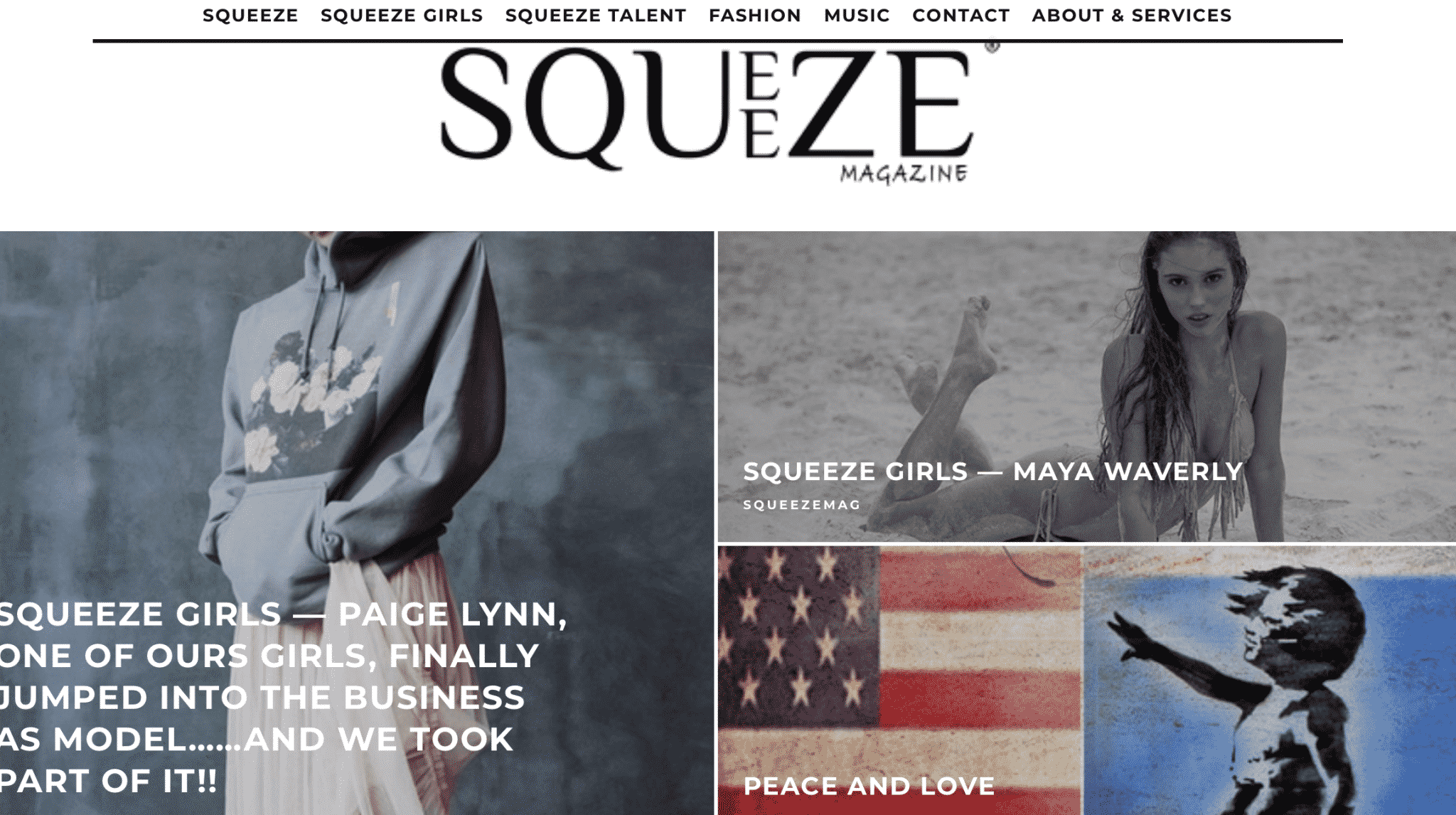 21. Write more case studies
A lot of content marketers don't dive deep into case studies because they take a lot of time and research to compile. That being said, they can't be copied by your competitors and they're incredibly valuable to your readers. Check out a few great examples here, here, and here.
Video Marketing
Video marketing is a great place to stretch your creative muscles. For example, here are a few ideas you may not have tried yet.
22. Create instructional videos
Don't just show a close up of your product in use—show a step-by-step tutorial for how to actually use it and demonstrate value. This will increase sales and make your product videos more effective.
23. Parody/joke videos
Just because you're in business doesn't mean you need to take yourself so seriously all the time. Parody videos are fodder for viral sharing and big brand awareness campaigns.
24. Create customer testimonial videos
We've mentioned testimonials before, and that's because they're so effective. Shoot a high quality video either featuring one customer or several talking about what your business has done for them.
25. Utilize storytelling in video web series
Storytelling is one of the best weapons in a marketer's arsenal, and using a web series of any kind in conjunction with storytelling is exceptional. Show users where one traveler journeyed to in the shoes you sell, for example, broken down into multiple online video shorts.
PPC Advertising
PPC advertising is a great place to get creative. For example, consider the following:
26. Target competitors' keywords
Are you competing with a big name brand like Nike or Haverty's furniture? You can actually target their brand name as a keyword, so that your Google Ad pops up when someone searches for them.

27. Use Google's related search feature
Brainstorming keywords and need some ideas? Google's related search feature will fill in the blanks and give you insight into what large volumes people are searching for.
28. Use quizzes to attract clicks
On social media PPC platforms like Facebook Ads, Instagram Ads, and Promoted Pins, run campaigns promoting quizzes related to your product in order to get clicks and start to build a relationship with your audience.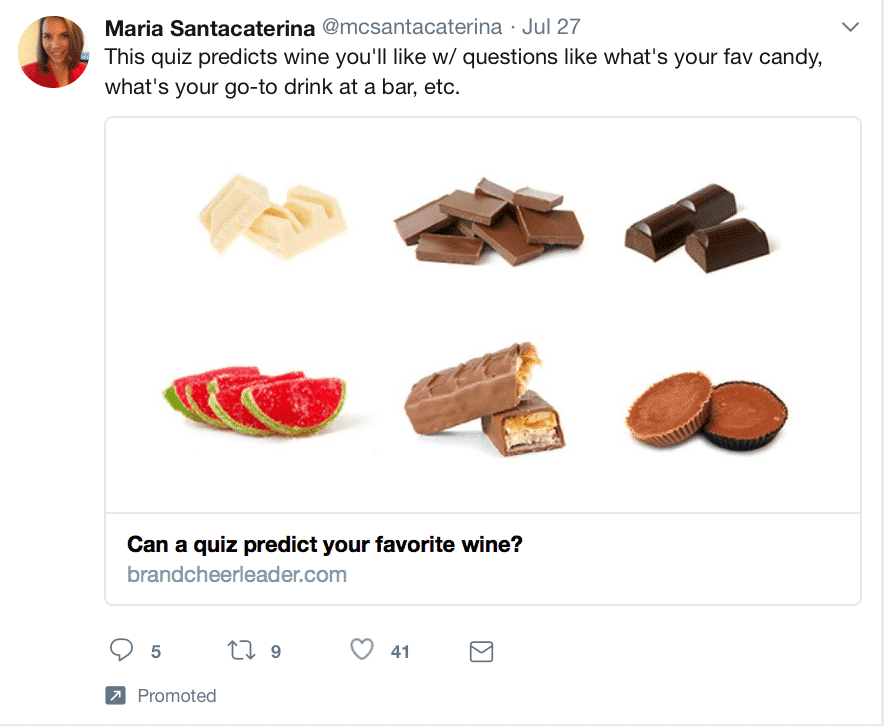 In-Store Marketing
If you have a physical location, there are a few different creative marketing strategies you can use to make the most of your store.
29. Utilize distinct branding on your signage out front
Grab attention and make passerby stop with chalkboard signage that has puns, jokes, or a lot of personality. This is a great way to get people in your store, and people might even share it on social media, too.
30. Host events your audience wants to go to
When you're planning your in-store events, keep your audience in mind. A client recently had an event where customers could bring their dogs in for a free doggy popsicle while their owners enjoyed gelato, and it was the best attended event so far that garnered a ton of UGC.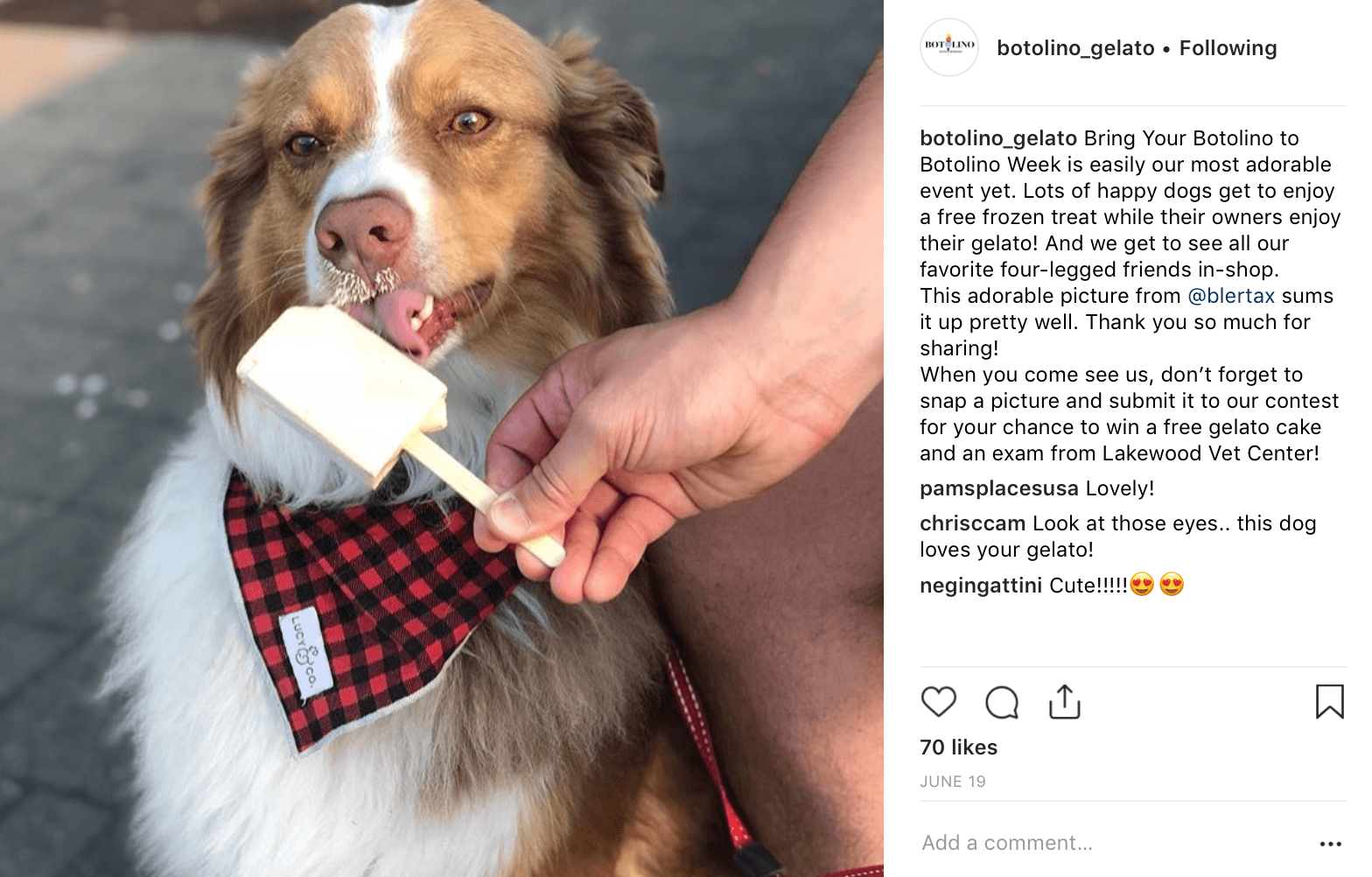 31. Display signage asking for followers or reviews
A small sign containing your social media handles, QR codes, and Google business links can do wonders for you. Ask users to leave reviews or to follow you, and place the sign in places they'll see, like by the door or the cash register.
Email Marketing
Another great place to use creative marketing strategies is in your email marketing. Here are a few ideas.
32. Recycle content into a newsletter
Do you have a high-performing blog post that you want to get more life out of? Condense it and recycle some of the information in a newsletter, and then send readers to the full post. It will give you more content and more traffic to your site.
33. Tease users with more information
Have a big announcement coming up? Get users ready for it by teasing them with the new launch, making them wait for the full announcement. This will keep them ready to open their emails and get them to watch you on social media.
34. Use testimonials to sell more
Feature customer testimonials in your email campaigns when selling products to increase the likelihood that they click and purchase. Don't just wait for them to get to the product page and see them there.
35. Use Emojis in the subject line
Emojis should be used sparingly, but when used correctly they can help you stand out in a user's cluttered inbox and get that open rate up.
Conclusion
Sometimes the very best and most creative campaigns come from a simple idea, as we've seen time and time again. You can take each of the simple strategies above and add your own unique branding and twist to them to create something truly exceptional that will resonate with your audience.
What do you think? How do you come up with creative marketing campaigns that get you results? Which example was your favorite? What strategy are you dying to try out? Share your thoughts and questions in the comments below!