5 Effective Ways to Expand Your Business's Online Marketing Presence
by Ana Gotter • April 27, 2020
Online traffic drives a significant portion of business today, but this doesn't mean that all you need to do is set up a decent website and watch the purchases come rolling in.
The opposite, unfortunately, has never been more true.
No matter what industry you're in, there's a good chance that there are plenty of competitors in your space who also have great websites that are optimized to do well in search.
Having a single site and crossing your fingers and hoping is an important part of building your online marketing presence, but it isn't even close to the only part. Your online presence needs to extend beyond your website, and you also need to be using multiple types of campaigns to get that presence in front of your target audience.
Your online marketing presence includes your website, mobile app, social media profile, listings on sites like Google Ads, and more. It's all about building a solid brand while creating multiple touchpoints to engage your target audience, and in this post, we're going to look at 5 effective ways to expand your business's online marketing presence.
1. Choose High-Engaging, High-Visibility Platforms
As we mentioned about, your online marketing presence goes beyond your website—it's anywhere online that you're able to promote your brand and connect with customers.
Intentionally joining platforms behind your own site, therefore, is crucial. Look for platforms where the users are consistently engaged and where potential visibility is good.
Google My Business (GMB) is a great example. Only 44% of retailers have a GMB account, even though it's one of the best platforms to be on. Not only do business accounts here receive an average of 59 actions each month (which can include calls, messages to the brand, clicks to the site, and reviews being left), it also can help increase your search visibility.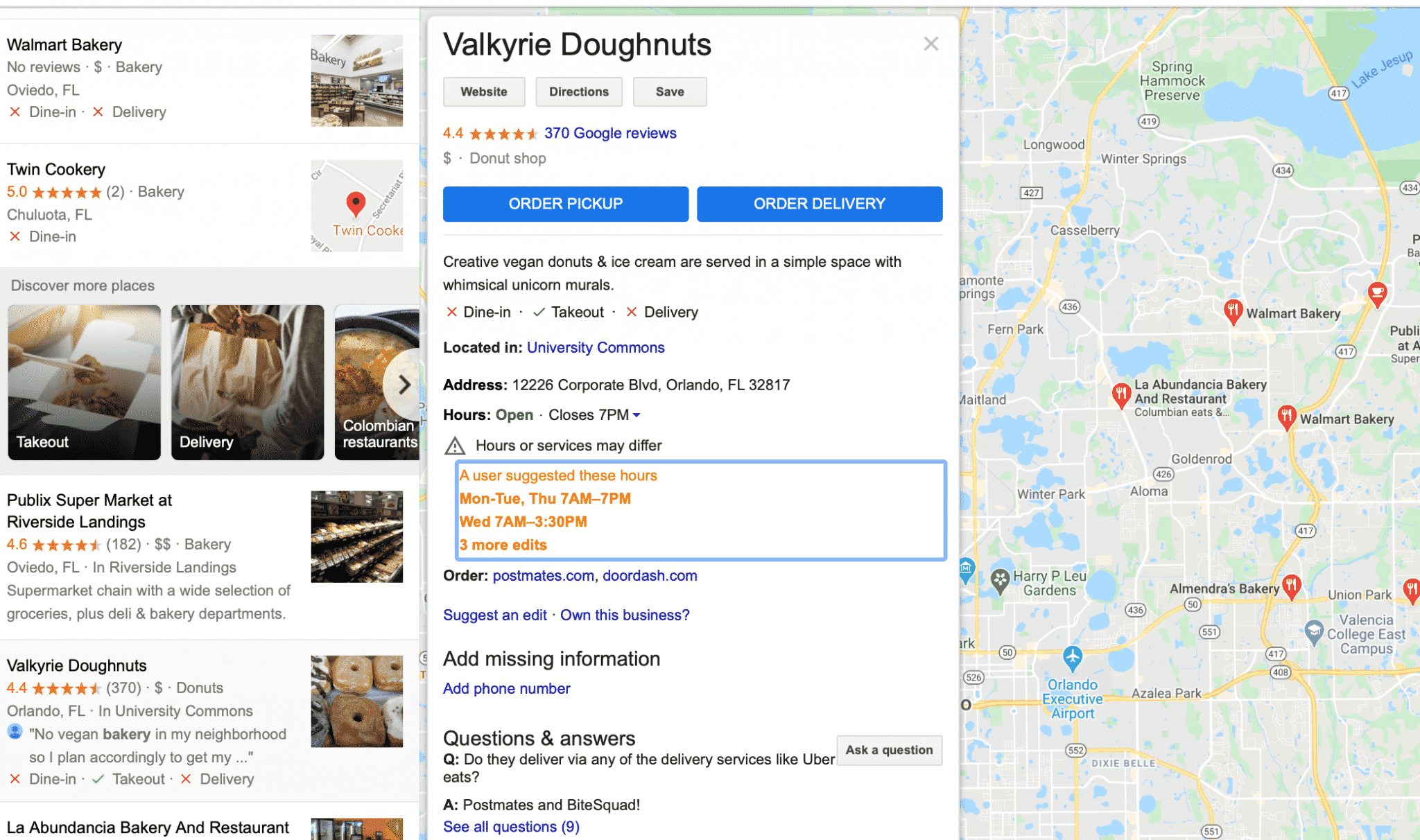 On GMB, you can create a profile that details your business's store information, explain what you offer, share pictures of your store and offerings, and collect reviews. You can also answer user questions. It should be a priority for all businesses.
Social media is also a great choice. Facebook is a given for almost all businesses, and Instagram is one of the most high-engaging platforms out there. B2B businesses should always have a strong presence on LinkedIn and any businesses selling visual products or services should opt for a Pinterest account.
You can also think outside the box, too. Members of your business can join question-and-answer platforms like Quora to establish individuals as thought leaders. Industry forums can also help you connect with peers and give you a chance to demonstrate your expertise.
You'll want to be careful here, though, as many of these sites (and their users) aren't big fans of self-promotion. These are better for slower relationship-building and demonstrating expertise.
2. Use Outbound Marketing Strategies to Connect with New Users
In order to really find users and drive them to your online marketing presence, using outbound marketing strategies to connect with new audience members.
This is important, because most brands are using inbound marketing techniques already as key parts of their web presence and can overlook the benefits of outbound marketing when it comes to drawing in users to the web presence they're building.
Outbound marketing includes a set of marketing techniques that allow you to reach out to a user instead of waiting for them to come to you. It's the digital version of cold calling. Think PPC campaigns that show your ad to users who may not have ever found you otherwise, or using lead-finding software to identify leads that you reach out to on LinkedIn.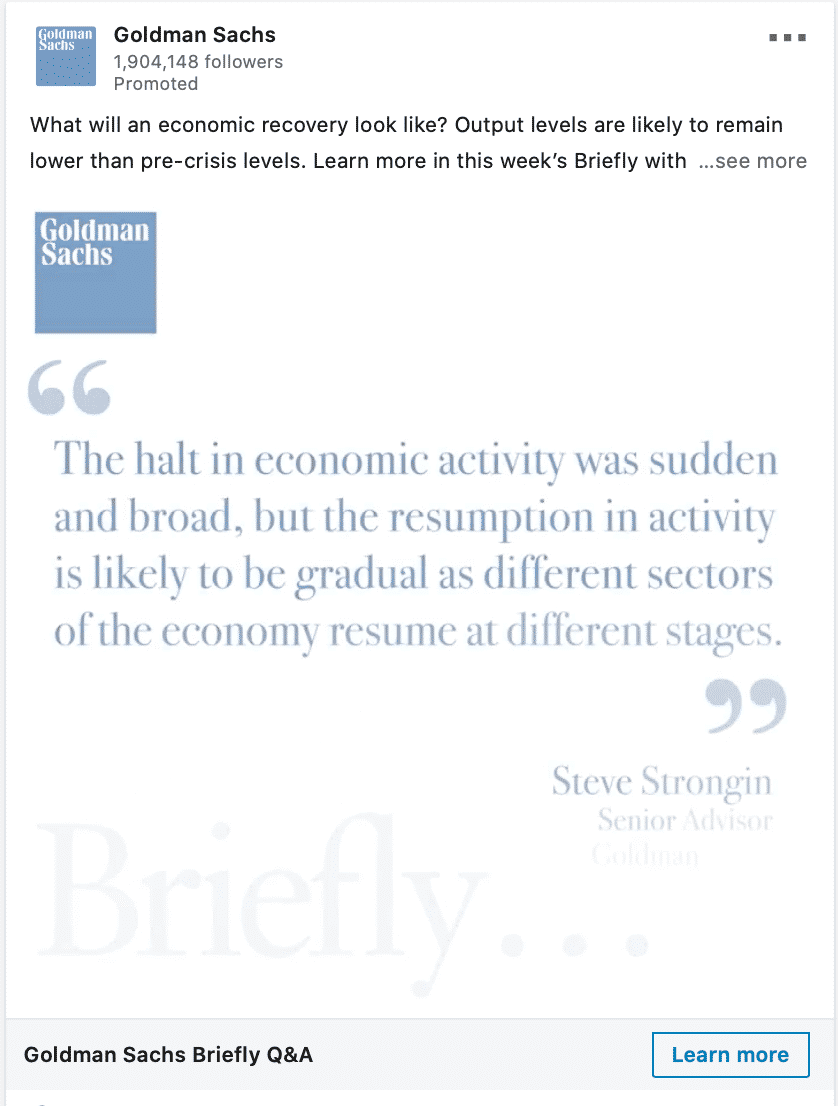 A combination of inbound and outbound marketing is important, but when you want to expand your reach most immediately, the latter is a good choice. It can help you gain more social followers quickly, increase traffic to the site (which Google takes note of and can help your SEO potential), and give you a large number of potentially engaged leads and customers to work with.
All of this can increase your momentum to help you establish a more well-rounded web presence filled with social proof.
3. Produce Valuable, High-Quality Content
Content marketing allows you to create a unique kind of web presence, and your blog becomes almost like an extension of your site and a hub of valuable information at the same time.
Content marketing gives you plenty of new keywords to optimize for, increasing your search visibility. Those keywords can be used to create relevant, high-engaging blog posts that share strong knowledge. You can use this to build relationships with readers, establish yourself as a thought expert, and even generate and convert leads with the right strategies.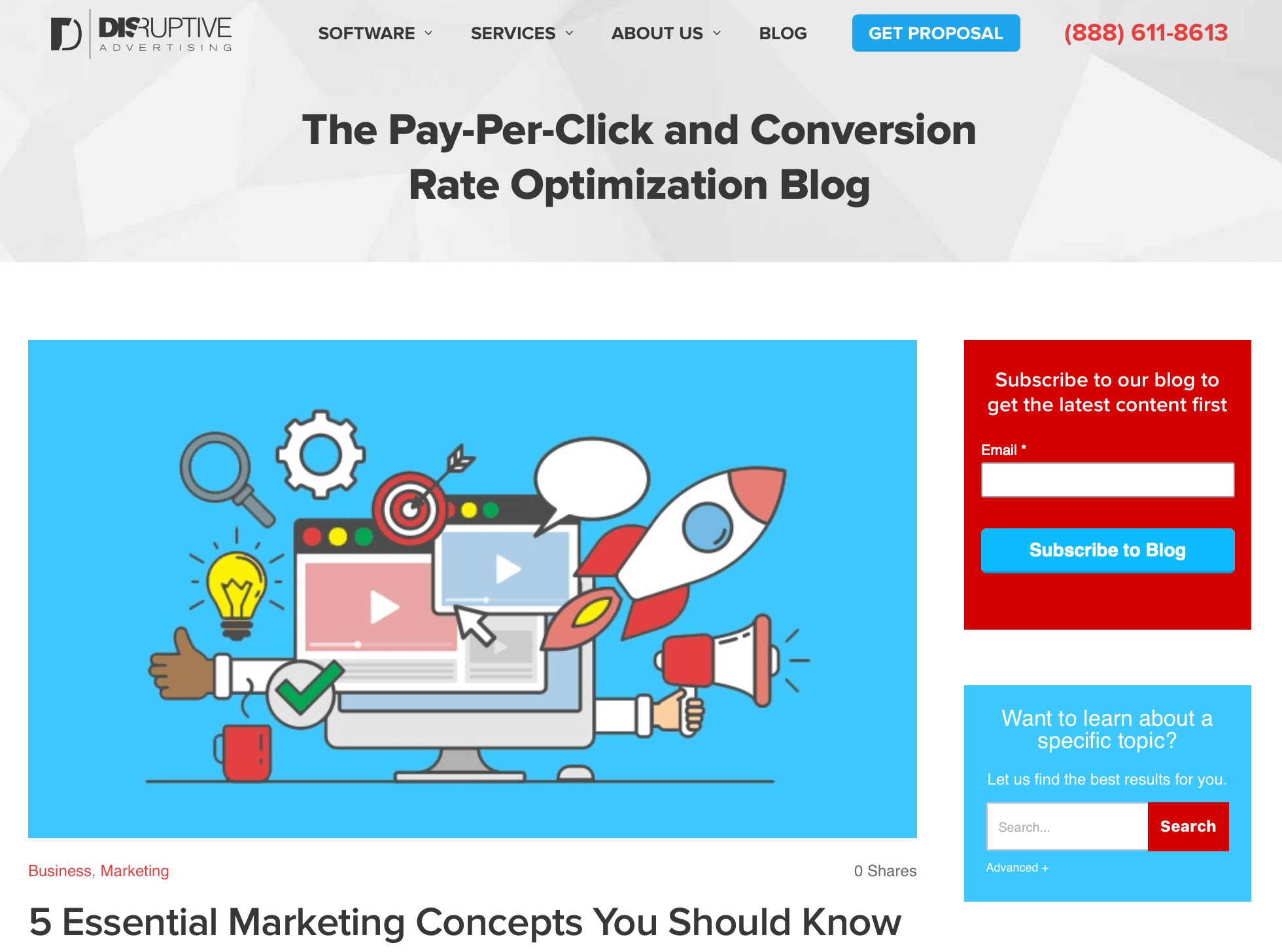 Content marketing on your own site allows you to create stronger web presence on your site, giving you the chance to show off more of your brand and what you're about while proving you know what you're talking about.
You can also use content marketing to create guest posts written specifically with the goal of having them placed on high-authority publications. Not only can this help you connect with more readers (expanding your web presence onto a whole new site, too), but it can also help you own site's SEO by strengthening your backlink profile.
4. Establish Partnerships with Other Brands
Partnerships with other brands can come in all shapes and sizes.
It's not uncommon to see a content marketing agency partner up with a graphic design agency. They send referrals back and forth, and may regularly work on projects together. Their services closely align, so there's a great deal of overlap. Sharing each other's content on social and even teaming up with sponsored contests could be a great option here.
Another great example is having two or more local brands partner up. I once saw a contest from a gelato shop that teamed up with a vet.
The gelato shop encouraged people to come in and take pictures of their dogs enjoying a dog-friendly popsicle—they could win a gelato cake and a gift certificate from a local veterinary clinic. It was a win-win for everyone involved, even if you wouldn't have thought of the two as complementary businesses.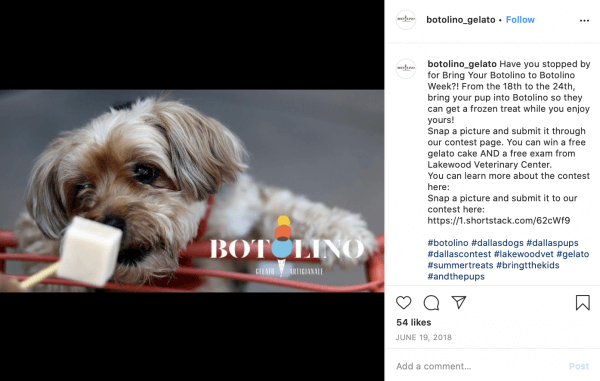 Partnerships with other brands that are serving your target audience often opens up opportunities for enrichment for everyone involved, whether it only goes so far as support on social media or you even have pop-up shops in different locations.
Think about what kind of partnerships would work best for you and how they could allow you to reach more of your audience online, expanding your web presence effectively. Referred customers have higher conversion rates, retention rates, and average order values, making them on average 25% more profitable as customers for your business than other types of customers.
You can learn more about setting up a strong referral marketing program here.
Final Thoughts
Expanding your online marketing presence should be a priority for most businesses. The more touchpoints you have online, the better.
A key factor to consider, though, is that you want your marketing presence to grow but for your brand to stay consistent across all of them. You don't necessarily want to have a multi-faceted brand that becomes confusing for users—you want to have a brand voice that matches, whether users come across you on LinkedIn, Instagram, Google My Business, or your own site.
Make sure that any businesses you're aligning with as potential partners will only benefit your brand, looking at their values and business practices in addition to the product itself.
In order to keep your brand as consistent as possible, choose a single brand voice, and use it on your site. Train any customer service representatives, ad experts, and social media managers how to execute it well across different platforms, ensuring that you're creating a solid brand that will be easy to identify. This can build trust alongside awareness and since it doesn't make sense to expand a web presence that doesn't work for you, this is crucial to keep in mind.
Looking for new ways to reach your target audience? Expanding your online marketing presence is something that we excel at, especially when it comes to using PPC campaigns to connect with new and returning users alike.
Our data-driven agency prioritizes tried-and-true methods that are tailored to your brand. Learn more about what we do here.
What do you think? How have you expanded your marketing presence? Are there any other platforms or strategies that you'd strongly recommend? What's worked for you? Share your thoughts and questions in the comments section below!