Power of the People: How to Market Your Law Firm
by Cydney Hatch • March 26, 2018
Power of the people (for your firm)!
Every legal marketing campaign starts with the people—your target audience.
No clients = no business.
For many attorneys, they might not know who these "people" are and what their needs are.
The six core human needs are certainty, variety, significance, love and connection, growth and contribution. Significance, growth and connection are big parts of the services your firm gives to the community.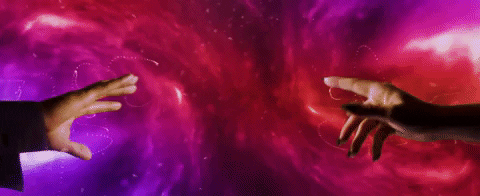 At the heart of these connections is good communication which creates the meaningful connections your firm will need to succeed.
Good communication is not a skill left to flashy lawyers with the gift of "gab", it is something you can effectively do through your social media and legal marketing efforts.
In a fast moving, connected society your online presence needs to appeal to "the people." Below, we will learn how to market your law firm using a variety of ways that will allow to instantly connect with your potential clients in a meaningful and impactful way.
People matter, your connections matter, and you can help them see that through these legal marketing tips!
News Spreads Quickly: Word of Mouth Matters
When you're trying to figure out how to market your law firm, client testimonials and reviews are a great place to start.
After all, opinions matter to people.
Although we have come a long way in the way we communicate, we always go back to the basics: human-to-human experience. Google is not only the resource—or even the primary resource—people trust when it comes to picking a law firm.
People mostly rely on reviews and existing relationships as they form their opinion about which lawyer to trust with their case. The search for the right attorney will most likely be people asking friends and family for a referral to an attorney they trust.
Of course, not everyone knows someone who has used the kind of lawyer they need, which is why review-based websites like Facebook, Amazon and Yelp do well. Even if they don't know someone directly who has experience with a lawyer in your specialty, they still want to hear from other people before they put their trust in you.
Make sure you create stellar customer experiences that leave people wanting to share your firm with their loved ones. Do not be afraid to ask clients to leave reviews for your firms Google, LinkedIn, or Yelp pages! You can even publish these reviews on a testimonial page on your website, making sure you are protecting their privacy (but you know that, its a legal no brainer of client privilege).
But does this actually work?
Look at the search results below: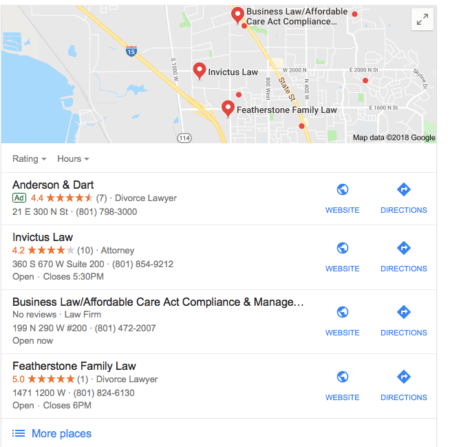 Looking at these Google results, 4.4 stars are much more likely to get clicks than the firm with no-reviews. People are a lot more likely to trust what other people have to say about you than what your ads say about you. By featuring client testimonials prominently, you will become a trusted site quickly which will set you apart in your legal marketing efforts.
People trust people so make that work for you. Most clients would be happy to share a snippet about their experience, give them the voice to do so.
How to Market Your Law Firm: Focus on the People
Thoughtful messaging matters to people.
Sometimes in legal marketing we tend to focus on selling "self" and firm accomplishments rather than selling the services for "the people."
Early on, when you're learning how to market your law firm, it's easy to end up tooting your own horn. For example, many attorneys see their advertising as: "I am an experienced and intelligent legal professional who can win your case" but the potential client is looking for messaging that says: "I've got a lot to deal with, I'm scared, my situation is not easy to navigate and I need a lawyer to fix my situation."
Most law firms' messaging has a "resume feel" that is focused on the firm. Many legal ads rattle off the attorney's successes, education and authorships but fail to address the perspective of the potential client.
Do not make this mistake!
Let's take a look at how a resume-focused vs a client-focused approach come across:
The "Resume" Approach
This approach makes any attorney or firm come off as unapproachable and focused on themselves, rather than a potential client's needs. Honestly, it just feels stagnant.
Although it's a great resume building and leadership piece, the resume approach does not create a strong connection to your potential client.
Just look at these landing pages. Yes, they scream "I'm a lawyer!", but they don't exactly say, "I'm the kind of lawyer you'll enjoy working with."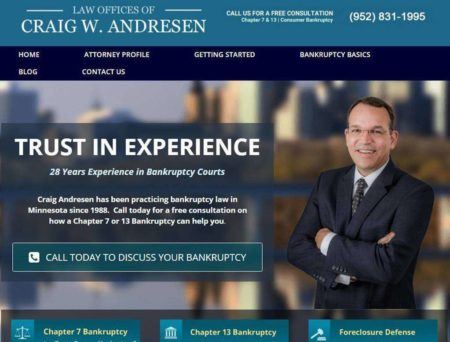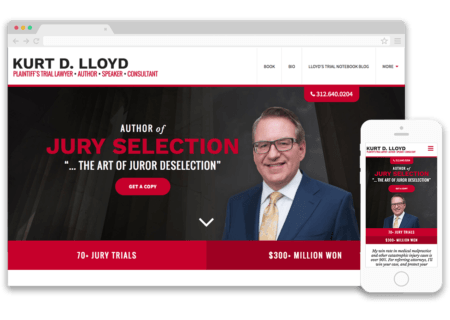 The "Client" Approach
This approach is focused on addressing your potential client's problems. This legal marketing strategy helps you connect emotionally to your client showing you are there to fix and understand their problem.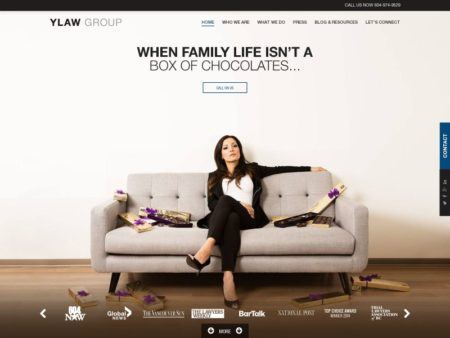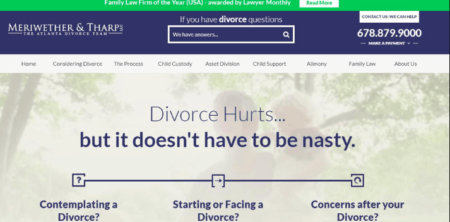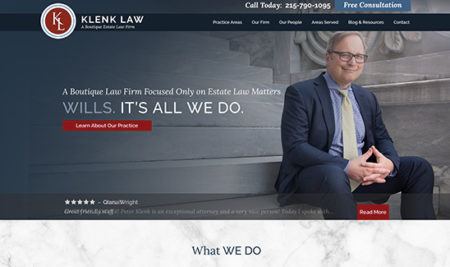 See how much more effective their messaging is?
MORE PEOPLE – YOU = Success!
Long story short, if you're trying to understand how to market your law firm in a way that actually draws people in, you need to pay attention to the emotions your ads and landing pages create.
Say What You Need to Say: Strong and Targeted Content Matters
Helpful content matters to people. When legal marketing fails to produce the results you desire, content can be one of the biggest concerns.
Content matters because people expect lawyers to be experts! Experts in both services as well as options and content.
Creating consistent content like blog posts, FAQs and service specific website pages can better inform your potential clients. More importantly, they can give you better ranking for keywords that draw relevant traffic.
One of the strongest ways you can draw in new clients is blogging. Blogging gives you a way to create on-going content to stay relevant in search engines. Having a blog that fits in with your branding can also help you earn trust early on if potential clients stick around to check it out.
A great example of effective blogging on topics that can drive traffic is Pollock, Begg, Komar, Glasser and Vertz's Firm: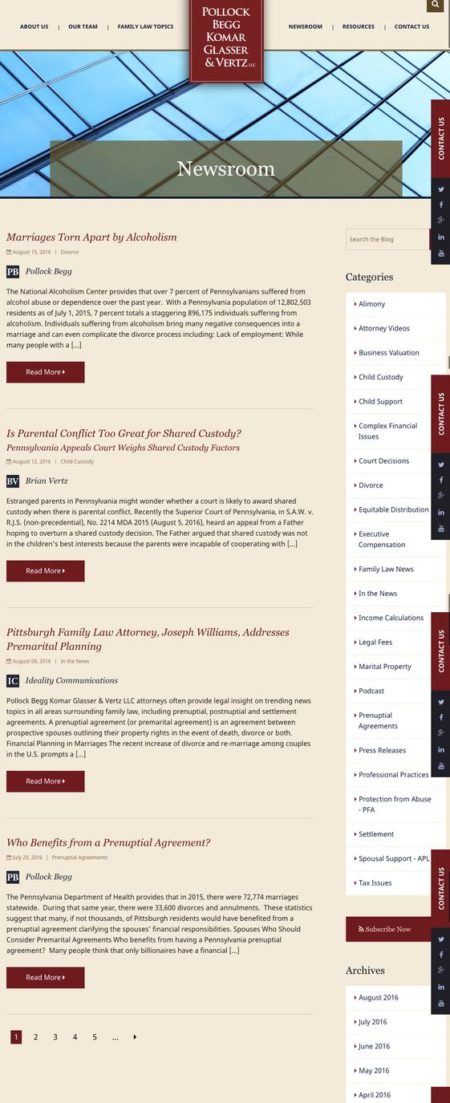 Their family law practice blog has keywords that are searchable problems people will try to search for! This can be helpful as you look to build your online legal marketing rankings and SEO searches!
Location, Location, LOCATION: Location and Quality Matters
When you're trying to learn how to market your law firm, it's a good idea to start by thinking about your local market.
If you are an attorney in the D.C. area, you want to be focused on people in your area, not optimizing for a national audience. Legal consultations are not something you can buy quick on Amazon, but something requiring face to face interaction. This is why SEO optimization is so important to get the right people walking through your front doors!
On top of SEO, it is important to look at PPC ranking! Search engine results are rough in the legal word as its competitive and expensive…but you can get ahead of the game by producing what Google wants, quality content
In order to help your PPC ads rank, they have to be quality! Think about how you can create content that stands out but yet gives the informational "meat" potential clients want! Engaging content options include:
Q+A blog posts
Legal infographics
One of your firm attorneys answering FAQ in their specific practice
Common mistakes or misconceptions many people make
Opinions on hot legal issues
Conclusion
There is true power in understanding "the people"—your target audience. The above legal marketing strategies are key to consider when looking to expand your client base or to improve your client experience.
Building meaningful relationships is at the core of your firm's success but it also happens to be one of the joys of legal marketing.
Since building meaningful relationships is what Disruptive is all about, we would be more than happy to help figure out how to market your law firm online!
Let me know here or in the comments. We would love to help you connect!