Should You Go to Call to Action Conference (CTA Conf)?
by Allison Otting • August 1, 2016
As a kid I thought it would be cool to go on business trips like my dad. He was always flying to places like Costa Rica, Singapore and Japan.
Now that I'm going to marketing conferences and taking business trips myself, I realize that it's not the lavish lifestyle I thought it was (unless long layovers with exhausted co-workers is your idea of luxury).
Conferences can be a lot of fun and a great learning/networking opportunity for you and your business, but you can only attend so many in a given year. If you're going to spend your money and time at a marketing conference, you want to make sure that it's a great one.
After attending Unbounce's Call to Action Conference for two years in a row, I want to give you an honest and detailed review so you can decide whether or not it's worth it for you attend next year.
What is Call to Action Conference?
CTA Conference is a digital marketing conference in Vancouver, BC. It's hosted by Unbounce and has been a yearly occurrence since 2014. Attendance has massively increased during that time, doubling in size every consecutive conference.
The content spans across the entire digital marketing space, with presentations that delve into the psychology of marketing as well as specific best practices to apply to your analytics account.
Let's be honest: great content and insights is an important factor, but you'd probably pick a conference in Las Vegas, NV over Elkhorn, NE. That's why I've broken it down into what I consider the most important factors.
Location
British Columbia may no longer claim to be "the Best Place on Earth," but Vancouver is still one of my favorite cities in the world.
You could spend a whole week in Vancouver hiking, taking river cruises or biking through Stanley Park. There is also an endless amount of delicious food to consume.
CTA Conference's venues have always been in great spots in Vancouver, with nearby hotels and easy public transportation. There's always plenty of restaurants nearby or sights to see after you're done with the conference for the day.
Grade for 2015: A+
Grade for 2016: A+
Food & Amenities
When it comes to food, CTA Conference always does a great job.
In 2015 they gave us meal tickets for Granville Market (I would recommend the halibut fish & chips). In 2016 they brought in food trucks with UNLIMITED food, so you could have a burger with a side of pad thai!
There are always plenty of drinks and snacks and one of the vendors had a massage therapist working on attendees between sessions. They've even got your phone covered with complimentary charging cables and stations.
Now for the bad news: in the last two years the WiFi situation has been spotty. I'd say this is largely attributed to a bunch of digital marketers trying to check email and Twitter all at the same time rather than a lack of caring from Unbounce's staff.
For me this was a pretty big problem since my phone was out of service in Canada. Unless your company is okay with racking up an international data bill, you could be out of luck.
They might figure it out for 2017, but it's always hard to stress test a WiFi system for 1000+ marketers connecting multiple devices.
Grade for 2015: C+
Grade for 2016: B
Networking & Entertainment
With thousands of marketers, you're bound to network with some cool people, right?
Not only is there plenty of time during session breaks to network, but Unbounce offers multiple after-hour events to get to know people in a casual setting.
Each conference day has had additional activities in the evening. With a pub crawl on the first night and an after party at the science center, you're bound to have a good time.
In addition, Unbounce held an opening social in their office with incredible ice cream, wine and beer (whichever floats your boat).
Don't forget about entertainment DURING the conference as well. Human foosball, an Occulus rift, ping pong and a ton of other stuff will keep you busy between speakers.
You might even take the time to draw on the paper table cloths like me.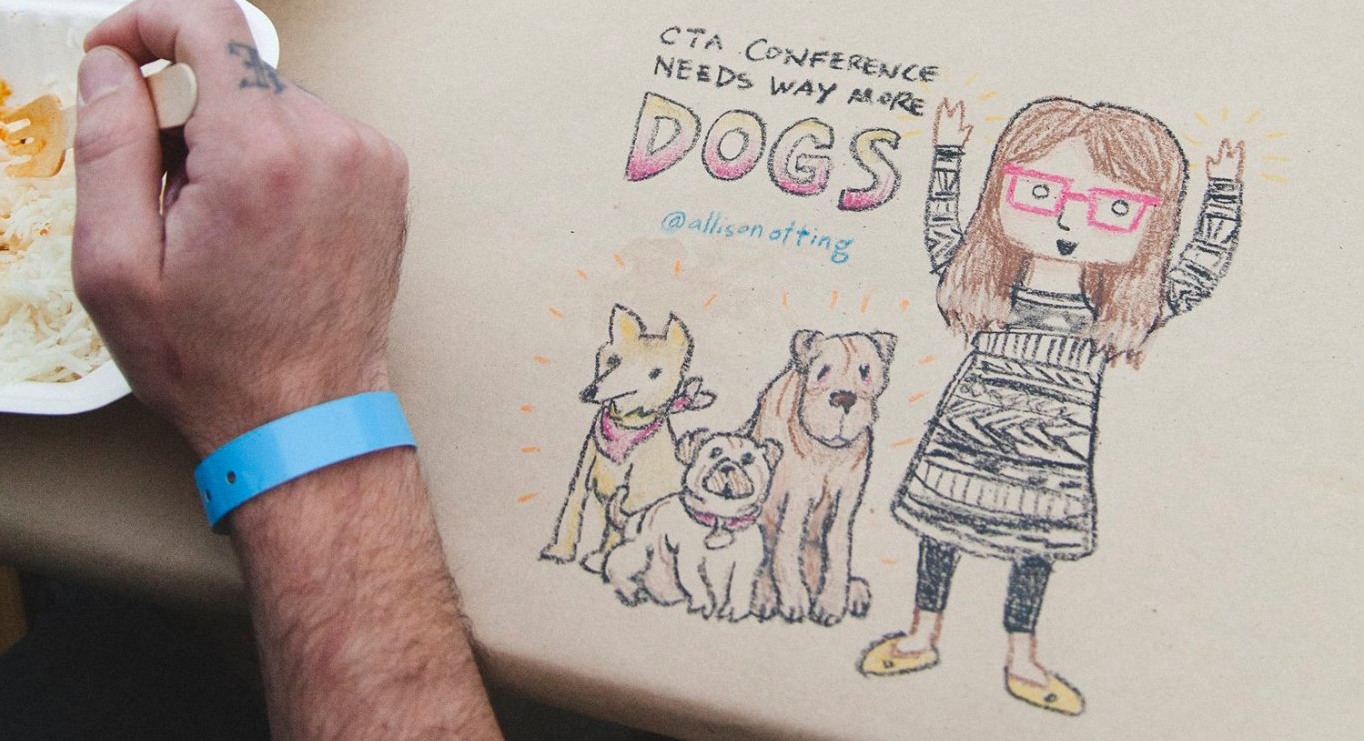 Grade for 2015: B+
Grade for 2016: A
Speakers & Content
While all the extra stuff is great, the content is what really brought me back for a second year. My first CTA conference was a marketing star-studded affair with engaging speakers being the norm.
By comparison, 2016's roster was quite a bit weaker. There's plenty of action items to take away, but many of the speakers seemed either too specific or way too general. The majority were uninspiring and dry and seemed to only be there because they bought speaking time with a sponsorship.
I'm concerned that as CTA Conference grows, the quality of content could continue to decay. However, I'm holding out hope that this was a fluke and the content will be great next year.
That being said, it wasn't all bad this year. For example, Amy Harrison, Rand Fishkin, Michael Aagaard, Johnathan Dane and Stefanie Grieser all delivered excellent presentations that I know I'll be revisiting with Disruptive's team in the coming months.
Grade for 2015: A+
Grade for 2016: C-
Event Staff & Swag
The stereotype is true: Canadians are super nice!
I've always loved Unbounce's customer service team, and I loved their event staff, too. You could always expect friendly faces everywhere you turned.
In fact, if I could choose one word to describe Unbounce's employees, I would choose delightful.
Interacting with Unbounce staff and posting to social media gets you swag tokens, which translates into some sweet souvenirs. These included t-shirts, dress socks, water bottles, umbrellas, dog hoodies and more.
And, there's a lot smaller chance of you flying home with a bunch of crap you don't want since YOU cash in your tokens for the stuff you'd like.
Grade for 2015: A
Grade for 2016: A+
Price
This is what your boss is really going to be interested in: what will it cost the company?
The earliest early bird ticket for 2017 will cost you $299 CAD. As the event gets closer and closer, that price will go up. I hate to leak their marketing secrets, but Unbounce regularly gave opportunities to buy tickets at a reduced price weeks or days before the conference.
If you're American, I have some good news: USD to CAD is largely in your favor!
Currency exchange rate is fluid, but at the time of writing this you get one Canadian dollar for every three American quarters. That means with a $50 per diem from your boss, you can roll into a Vancouver steak house with $65 to spend.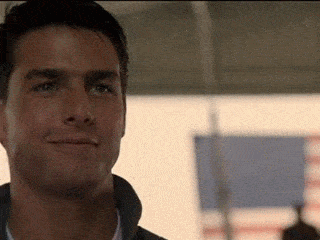 Ultimately, it's a good deal for everything that you get. You could probably get your early bird conference ticket investment back in food, entertainment and swag. The content and networking opportunities are just a plus.
Grade for 2015: A
Grade for 2016: A+
So, Should You Attend?
If you are a general digital marketer who is looking for general ways to improve ALL your campaigns, this is a great conference to attend. You'll get content about email marketing, analytics, AdWords, event planning, copywriting, site testing and much more.
If you're a bit more focused in scope, the content might be a bit more dull.
2015's conference was much more inspiring for me because I got a lot more content that was specific to my field (landing pages and site testing), and the more general marketing presentations were extremely engaging and actionable.
If Unbounce hits the mark with their speakers in 2017, you'd be an idiot to miss it.