Display Advertising
Successful display advertising proactively targets new customers by placing interesting, relevant ads in front of them when they're most likely to convert.
In today's banner-blind world, it takes a lot of strategy to win at display advertising. You have to know when, where and how to use it.
Display advertising is best for building awareness and keeping your business top of mind. For example, if you're launching a new product or trying to establish your brand, display advertising can be a great way to get on (and stay on) your audience's radar.
Overall, while display advertising can be challenging, when done right it can drive great results.
Right Place, Right Time
To succeed at display advertising, your ads need to show up in front of users in the right place, at the right time. Fortunately, platforms like Google offer a variety of powerful contextual targeting options to place ads in front of users where and when they're most likely to respond.
The average person is served over 1,700 banner ads per month. The best way to stand out is to have an ad worth looking at! Other than being obnoxious, which isn't a great strategy, the best way to get noticed is to advertise to an audience that is highly interested in your offering.
Your offer also needs to be competitive with other display ads in your niche. As with any other form of advertising, it's important to do your research. By identifying where your competitors are running their ads and what their offers are, you can determine how best to advertise your own offering.
At Disruptive, we use specialized tools and in-depth analytics to design and refine our display advertising campaigns. This allows us to beat out competitors and produce meaningful awareness and conversions.
Targeting Strategies
Great display advertising is a lot like a surgical military strike. You have to know exactly who your target is, what interests them and their probable location to succeed.
At Disruptive, we start by analyzing your target audience. We break them down by demographic, interests, behaviors and the sites they frequent. This analysis gives us a great starting place, but we don't stop there.
As your campaign runs, we continually reevaluate our strategy to determine where which sites, contextual terms and demographic groups are responding well to your ads. This allows us to narrow down where and how we advertise to produce the most conversions for the lowest cost possible.
How We Do Display Advertising
At Disruptive, we handle the whole graphic design, advertising strategy and optimization process in-house. This allows us to quickly and effectively generate great display ads that are specifically designed to maximize return-on-investment.
Our graphic designers are trained in conversion rate optimization and work closely with our display account managers to create custom, high quality image and media ads geared to the demands of the campaign.
The end result is custom ads that represent your brand and are specifically designed to convert clicks into customers.
To find out how we can make display advertising work for you, contact us today!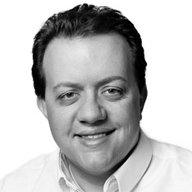 "Disruptive makes me look like a hero. They're easy to work with, diligent and—above all—dedicated to my success. We've doubled our leads for four straight years!"
Andrew Parker | Director of Digital Marketing, iTOK

"Disruptive hates wasting money as much as I do! They are savvy at figuring out how to make PPC work for my business."
Matt Burgener | Chief Marketing Officer, Copart

"Disruptive is my trusted source to make sure I am getting the most out of my digital marketing. They take the drama out of the decision-making process and let the data speak for itself."
Gary Lundmark | Director of Digital Marketing, Guitar Center
Let's do this
Let's get in touch to see if we're a good fit to help you achieve your business goals.