eCommerce Management
eCommerce is a fantastic way to get products in front of a huge growing market. In the US alone, there are over 191 million online shoppers, making eCommerce a near mandatory option for most companies.
Considering the size of the opportunity, it should come as no surprise that eCommerce has become an online battle for customers. Winning at eCommerce takes a lot of skill, thought and persistence.
At Disruptive, we know what works and what doesn't in eCommerce management. We've helped hundreds of businesses succeed online and understand how to help you optimize your advertising and sales process.
Data Feed Management
Creating and maintaining a product feed can be time consuming, but it's critical to running an eCommerce business effectively across multiple platforms.
We work with your developers or create your product feed for you, giving you the flexibility and scalability necessary to take your advertising to the next level. Once it's finished, the product feed will be polished and ready to distribute across all the shopping networks we use.
In addition, our powerful analytics tools help us determine which products will be most profitable for your business, which channels are best for which products and whether or not products are worth advertising online.
By optimizing your feed and advertising approach, we set you up for success.
Online Shopping
There are a lot of marketing channels for your products and each has its strengths and weaknesses. It isn't enough anymore just to put together a few PPC ads and wait for the sales to come in.
To get the most out of your eCommerce site, you have to understand how to best use the available advertising options.
Amazon
As the largest eCommerce marketplace, Amazon offers phenomenal opportunities to get your products noticed.
Whether you sell your products on Amazon or want to highlight products that aren't on their marketplace, we know how to use Amazon products ads to maximize exposure for your products.
Google Shopping
Google Shopping offers merchants numerous ways to showcase and sell specific products right from the search results page.
We create and organize Google Shopping campaigns to optimize profitability by ensuring your products show up for the keywords most likely to result in sales.
Bing/Yahoo Shopping
Bing and Yahoo are similar to Google in approach but they have their own unique demographics and user base. As a result, you can't assume that what works on one platform will sell well on another.
To help you succeed on Bing or Yahoo, we find the best opportunities in each shopping network and its subsidiaries and create custom ads that work for each channel.
Comparison Shopping Engines
Comparison shopping engines allow potential customers to compare product prices across different marketplaces in real-time.
At Disruptive, we have access to dozens of marketplaces, allowing us to get the most value from your eCommerce products and test multiple price points, ads and shopping engines to maximize your profitability.
eCommerce That Works
At Disruptive, we get eCommerce. We understand where campaigns break down and how to optimize for sales and profitability. We've helped numerous companies discover their true online marketing potential and produce phenomenal results.
To find out how we can transform your eCommerce business, contact us today!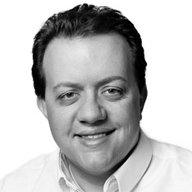 "Disruptive makes me look like a hero. They're easy to work with, diligent and—above all—dedicated to my success. We've doubled our leads for four straight years!"
Andrew Parker | Director of Digital Marketing, iTOK

"Disruptive hates wasting money as much as I do! They are savvy at figuring out how to make PPC work for my business."
Matt Burgener | Chief Marketing Officer, Copart

"Disruptive is my trusted source to make sure I am getting the most out of my digital marketing. They take the drama out of the decision-making process and let the data speak for itself."
Gary Lundmark | Director of Digital Marketing, Guitar Center
Let's do this
Let's get in touch to see if we're a good fit to help you achieve your business goals.