What Your AdWords Audit Will Include
To help our clients get more out of their AdWords accounts, we conduct a thorough 32-point account audit that includes some of the following areas:
Potential wasted budget
Account activity
Account diagnostics
Keyword audit
Conversion tracking
Call tracking
Display campaigns
Retargeting strategy
Negative keywords
GEO targeting
Quality score distribution
Budget efficiency
Google shopping audit
Settings review
Ad copy review
Mobile strategy
Landing pages
Mobile apps
Click-through-rate
Strategy review
Keyword efficiency
Market share
Day parting
Device distribution
Why Should You Audit Your Account?
There are a lot of great reasons to audit your AdWords account. Despite our best efforts, everyone makes mistakes. Without a good audit, those mistakes can cost you a lot of money. At Disruptive, we audit accounts and discover opportunities for growth on a daily basis. You'd be surprised at what we find.
Here are few of the problems we frequently encounter:
Money-Draining Keywords
Poor keyword choice = low quality score = bid penalties. As a result, the average quality score of most accounts is 3/10, which means they are paying a 30-40% quality score premium for every click.
By identifying and eliminating the keywords that are hurting the account, we can redirect massive chunks of the campaign budget towards the keywords that are actually turning a profit.
Low Impression Share
Most campaigns have great ads that aren't showing for a lot of keywords due to poor budget allocation.
Boosting impression share on the right keywords to over 90% typically increases profitability by at least 30%.
"Gone Fishing" Account Management
Only 10% of account managers optimize their accounts on a weekly basis. Unfortunately, that applies to most agencies as well.
Many accounts are crippled by a lack of attention. Giving neglected AdWords accounts the care they deserve can produce overnight results.
Poor Landing Pages
85% of the accounts we audit aren't sending their clicks to relevant, high-converting landing pages (same goes for eCommerce product pages).
Bad landing pages cripple conversion rates, typically by about 50%. Sending traffic to conversion rate optimized landing pages dramatically can quickly double the profitability of a campaign.
Get the Most Out of Your AdWords Accounts
Conducting a thorough AdWords account audit is a lot of work, but the results can be transformative for your company. If you're looking to take your Paid Search and online marketing to the next level, our account strategists are ready to provide you with your 32-point account audit today.
We'll help you understand where you're succeeding, where you're falling short and help you develop a strategy to take your AdWords campaigns to the next level.
So, to start getting great performance out of your AdWords accounts, contact us today for your free PPC account audit!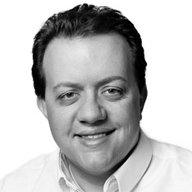 "Disruptive makes me look like a hero. They're easy to work with, diligent and—above all—dedicated to my success. We've doubled our leads for four straight years!"
Andrew Parker | Director of Digital Marketing, iTOK

"Disruptive hates wasting money as much as I do! They are savvy at figuring out how to make PPC work for my business."
Matt Burgener | Chief Marketing Officer, Copart

"Disruptive is my trusted source to make sure I am getting the most out of my digital marketing. They take the drama out of the decision-making process and let the data speak for itself."
Gary Lundmark | Director of Digital Marketing, Guitar Center