Create an Ecommerce Website: 7 User-Friendly Builders in 2021
by Ana Gotter • May 12, 2019
An ecommerce website has a unique setup that facilitates selling goods or services to a consumer. Civilizations have been buying, selling, and trading goods for centuries — but the commerce business usually operated in person.
Technological advancements in the last several decades have completely changed our access to goods and services. Brick-and-mortar storefronts are going digital and selling online, and consumers can shop multiple stores on the internet at the same time with a few clicks.
What Makes a Great Ecommerce Website?
It is increasingly important for online stores to have a robust commerce offering for their customers. In 2019, around 11% of all sales in the U.S. happened at ecommerce stores. In 2021 the total reached 15.3%, and by 2025 consumers will make an estimated 23.6% of all purchases online.
If your ecommerce website design doesn't maximize these eight key features, you may be missing out on sales. If you need an ecommerce website design, here's what to look for:
Simplicity:

Make your site user-friendly and don't overcomplicate things. Customers want to be able to navigate your online business site without jumping through hoops of fire.

Mobile-first design:

Around half of all transactions come from a mobile device. Make sure your ecommerce website, especially the point of sale (POS) page, looks great on mobile browsers.

Honest reviews:

Users browsing your site want to see what other customers think about the items they're thinking of buying. Be sure that product reviews and prominent and easy to find in your ecommerce website design.

Frequently asked questions:

Your shoppers don't want to email you for simple questions, waiting for a response. Having an FAQ section as part of your ecommerce website design offers transparency that helps customers feel confident about shopping with you.

Branding:

Consistency in your brand offers reassurance that you know what you're doing. A strong brand also helps customers recognize your products advertised elsewhere.

Social links:

Customers want to see that you're active on social media sites so they can establish a more personal connection with your brand.

Security:

Cybercriminals are more active than ever, and customers want to know that their privacy is your top concern. An SSL certificate, two-factor authentication, and a privacy policy as part of your ecommerce website design are a few ways you can protect customers' data.

BNPL:

Younger customers are trending away from credit cards and debt, but they still like using

buy now pay later (BNPL)

options. Offer a solution for dividing purchases into smaller payments without interest.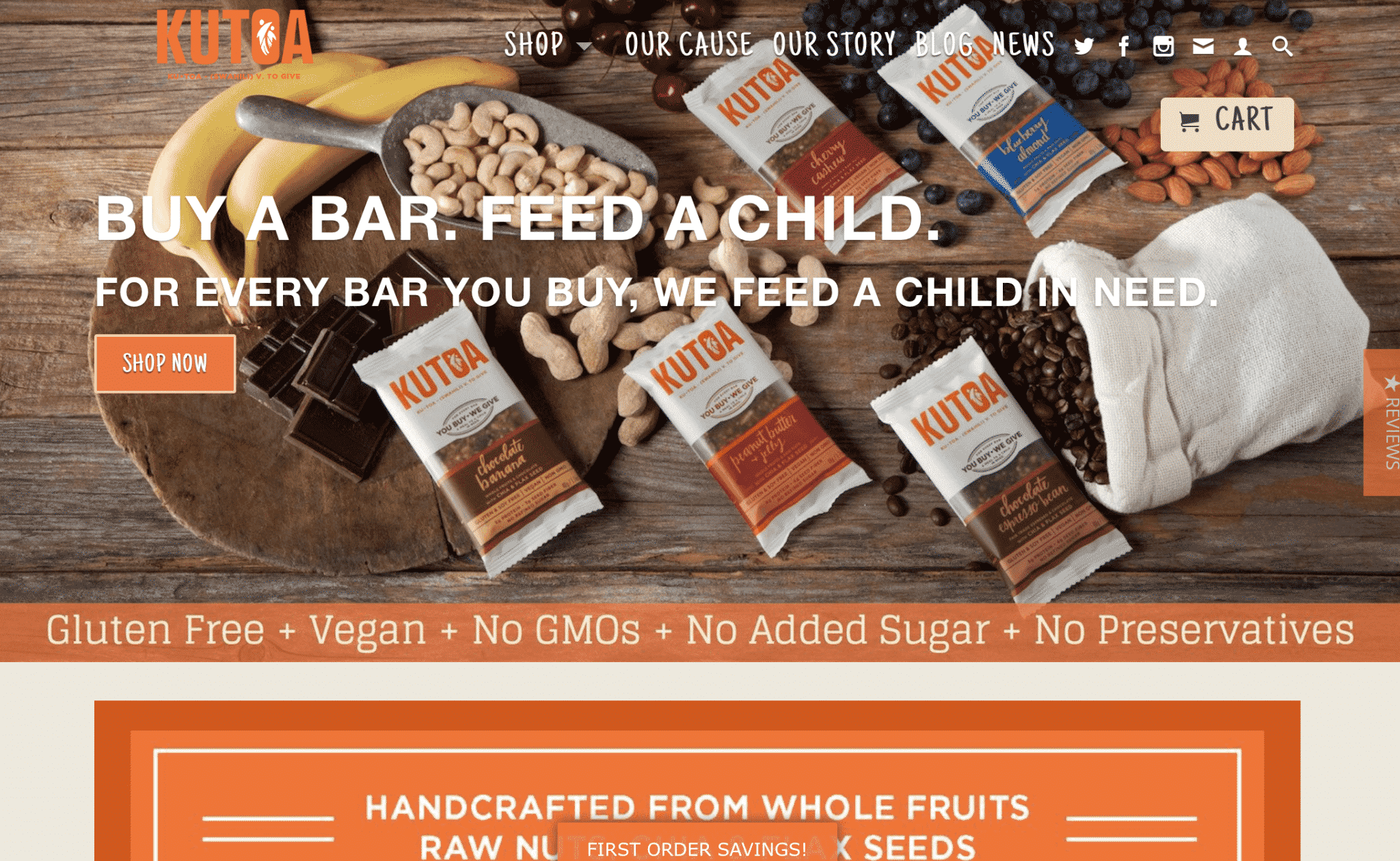 Choosing an Ecommerce Website Builder
Do a quick search online, and you'll find dozens of ecommerce website builders to choose from. So many of them offer great ecommerce website design solutions for businesses taking their products online, but they aren't all easy to set up and manage. Some even offer additional solutions for other ways to increase your company's reach, such as email marketing.
You're an expert in your business niche, but you're not an ecommerce website design expert — and you shouldn't have to be. We've reviewed the top seven user-friendly ecommerce website design builders and the unique benefits of each one.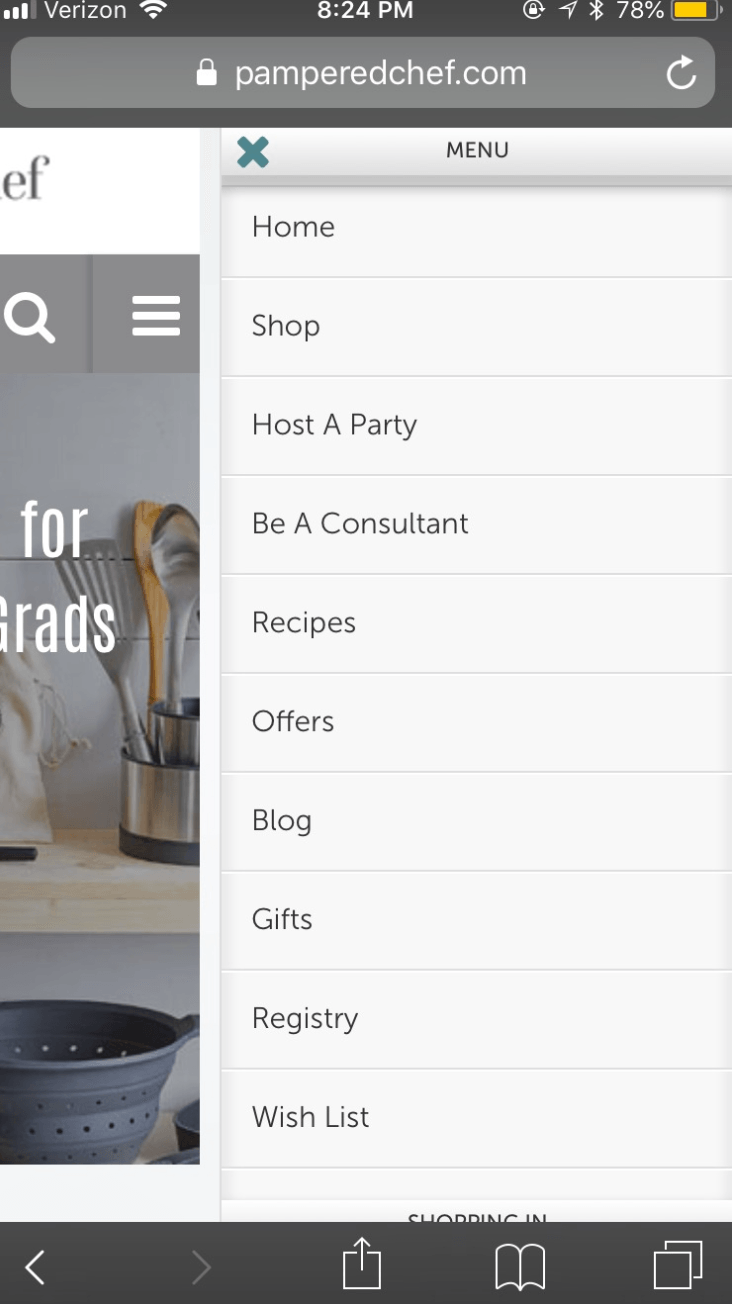 1. Shopify
Shopify is a well-known name when it comes to ecommerce sites, and there's a reason. Shopify continues to update its platform as technology changes, ensuring that your brand is always relevant.
Shopify is the perfect combination of a user-friendly interface with intuitive navigation that makes it easy to understand ecommerce website design. Just close your eyes and envision your site without limitations. Shopify can likely facilitate your vision for an ecommerce website.
Best for New Users
You don't need a background in web design or experience building ecommerce sites to use Shopify's ecommerce website builder. The layout is intuitive, so you understand how to navigate throughout the creation process. There aren't any limitations when adding pages to your site, and it's easy to integrate blogging capabilities thanks to Shopify's built-in SEO features.
Choose from thousands of themes with many great free options and even more paid versions. Want to generate advertisements on your site based on a customer's browsing history? Shopify has that feature. Want a tool for streamlined accounting? They have that, too.
Easy Shop Management
Shopify isn't just the best ecommerce website builder; it also offers the best day-to-day management functions. Your inventory changes faster than you can manage it. Shopify makes it easy to add and take away products with a few clicks. Define product categories, schedule sales, add photos, create detailed listings, and define inventory quantities for each product variation.
What To Expect
If you're ready to choose Shopify for your ecommerce platform, you can host your domain directly through the site. If you already own a URL, transfer it over and begin building. The base plan costs $29 per month, the mid-tier option is $79 per month, and the more advanced ecommerce website builder is $299 per month. Keep in mind that special themes, additional plugins, and transaction fees cost extra, too.
If you're new to Shopify, check out our full tutorial here.
2. Squarespace
If you prefer a straightforward ecommerce website approach without too many frills, Squarespace may be the right choice for you. Because Squarespace hosts your domain, it's an all-in-one solution just like Shopify.
Ecommerce templates are easy for you to customize and even easier for your customers to navigate. It's easy to handle ecommerce website design when all you have to do is use a drag-and-drop ecommerce website builder. You don't have to know how to code for a basic website, but customization options are more limited.
Adaptability
Squarespace boasts the ability to pivot between design templates without losing your content. If one layout isn't serving your needs as you expected, switch to a different one and make a few tweaks. Keep in mind that for an easy user experience, you don't want to switch between layouts too often, or you may lose sales. Customers like knowing what to expect when they visit your site each time.
Even though there are fewer integration options, Squarespace does have key benefits that may interest you. When you invest in one of the monthly ecommerce plans, you can avoid transaction fees that you'd otherwise have to pay. Depending on your volume of sales, this can save your business a lot of money over time.
Streamline Business Processes
Other beneficial features include automated emails for abandoned carts, creating bulk shipping labels, and an integrated point-of-sale system. PayPal and Stripe are included so your customers can pay using most major credit cards.
All of the Squarespace plans include unlimited storage, and the cheapest ecommerce plan is only $18 per month. The mid-tier ecommerce website builder costs $26 per month, and you can access advanced options for $40 per month.
3. BigCommerce
BigCommerce is comparable to Shopify. The two sites are so similar that we outlined the pros and cons of each one here. BigCommerce allows you to get your site up and running quickly while also offering enough customization options to make a site that serves your specific business needs.
Easy Shopify Integration
If you want to add your store to apps, you can do it with a few clicks by integrating Shopify into your BigCommerce site. Many available features are free and easy to set up on your ecommerce website.
If you don't have any experience setting up a website, BigCommerce's intuitive design makes it easy for first-time users. Features are all easy to access, understand, and integrate without needing to dig deep into menus to find them.
Develop Your Ecommerce Website Design Over Time
Once your site is set up, it's also easy to manage over time. You can make changes without overhauling your entire site, like adding inventory and updating prices. 
Perhaps the greatest thing about BigCommerce is that they don't charge transaction fees. The basic package costs $29.95 per month, the mid-tier package costs $79.95 per month, and the pro package is $299.95 per month. If you need more, you can contact the BigCommerce team to learn more about Enterprise pricing for larger businesses.
4. Weebly
Weebly has more than 15 years of experience hosting ecommerce websites for businesses. It's one of the best options for beginners that want an easy experience. The drag-and-drop designer makes it easy to edit your layout now and make changes to it in the future. Keep in mind that customization isn't as robust as Shopify, and you have to stay pretty close to the templates provided. Because of this, you should take care in choosing a theme for your ecommerce website.
Unique Features
What Weebly lacks in website customization, it makes up for in available features. You can create unique product pages that include multiple product images and even videos. You can set custom sale parameters that discount products based on what a customer already has in their cart.
You can even integrate marketing tools and social media plugins. This helps to streamline your business online and offline as you create a seamless customer experience for your brand. Plus, your customers have a variety of payment options, so they have flexibility when checking out.
Best for Small Businesses
Because it doesn't have a very robust framework, Weebly is better for small businesses with simpler needs. Weebly's business plan costs $12 per month, and the performance plan costs $26 per month. Connect a domain you already own or choose one for free with either ecommerce website builder plan. You'll also receive a $100 AdWords credit, offering some momentum for getting traction on your new business site.
5. Wix
Wix is another site that doesn't require coding experience. Can you tell that's a big deal when it comes to choosing an ecommerce website builder?
Like other offerings, Wix has a series of templates you can choose from to get a jump start on designing. Keep in mind that Wix places a lot of emphasis on visuals, so it's one of the better choices if your site is heavy on images.
The No-Fuss Option
Wix ADI is another solution that creates a website without any work required after you answer a few questions about your business. This takes away the guesswork and offers a unique starting point that you may not have otherwise chosen. Wix ADI is free to use and still offers customization after the initial setup.
This Wix ecommerce website builder is very user-friendly and includes hundreds of free plugins that make your site even more customized. You can tailor your site to your customers' expectations and integrate SEO plugins, so you understand how each customer finds your site. This helps narrow your focus when it comes to marketing your site and products.
Customer Service Considerations
The one area that is lacking for the Wix platform is customer service. While the team is very willing to answer your questions and help troubleshoot, you have to first submit a support ticket or schedule a call in advance. Don't expect immediate help when a problem arises because there isn't a live chat feature that works around the clock. This may be a negative if your business is particularly active outside of normal business hours.
Pricing and Options
The basic ecommerce plan is $23 per month, with the mid-range plan priced at $27 per month and the business VIP plan at $49 per month. Things like storage space and automated sales tax are limited based on the plan you choose. If you need a more robust solution, contact Wix directly to learn about the Enterprise plans that start at $500 per month.
6. Adobe Commerce (formerly Magento)
Adobe Commerce sets itself apart from the other ecommerce website builders on our list. As part of the Adobe Experience Cloud, it is an open-source option that is free for users. That means you'll have to download the software to your computer and host your domain elsewhere.
Best for Skilled Web Designers
Adobe Commerce is designed for a more seasoned ecommerce website professional. Designing an ecommerce website requires more technical skills than our other top choices. Keep in mind that the customer support is similar to that of Wix, meaning you may wait a while after submitting a question or request.
However, if you understand the software, it may be the best option for you despite these potential downsides. You may know to troubleshoot minor problems, making the nearly unlimited customization options worth the tradeoffs.
Free and Paid Options
You can get a jumpstart by choosing from free themes and paid themes on the platform. You can also look at the great extension options that can improve functionality without too much manual work.
If you can't make the time investment in creating a site from scratch, this may not be the choice for your business. But if you browse other ecommerce website builders and don't find a solution to fit your needs, Adobe Commerce may be worth the effort.
7. WooCommerce & WordPress
WooCommerce isn't a standalone solution like others on the list. Instead, it's a cross between Adobe Commerce and other ecommerce website builders. WooCommerce requires that you host your domain through another service. Because it's hosted on WordPress, this is a great option for anyone wanting to use WordPress for your website. Keep in mind that you'll have to manage your site through both WordPress and the WooCommerce plugin, so it may be a little extra work.
Collaboration for Your Site
To put it in simpler terms, you'll first use WordPress to build and design your site, and then integrate WooCommerce as a way of adding ecommerce functionality. WooCommerce processes payments on your WordPress site if you want to sell products or services. If you don't already own a domain, you'll need to buy one or transfer an existing domain to the WordPress platform.
The good news is, WordPress has a variety of themes to choose from and offers more customization options than other ecommerce website builders. Even though the WordPress platform doesn't require that you know how to code, it's still a little more difficult to use than Shopify.
A Reasonable Pricing Structure
WordPress offers a variety of plugins, but in-depth customization may require the help of a WordPress expert. The WooCommerce add-on is free, but you may have to pay for extensions that you want to add to your site. Extensions are very affordable and you won't have to pay for any features you're not using. Plan on investing in at least a few, but for a basic site, you won't have to spend a lot to get the functionality you need for your business.
Which Solution Is Right For Your Business?
Before you get in too deep, take a break and think about your ecommerce website:
What functionalities do you need?

What do your customers expect when they shop with your brand?

How many products do you have listed at once?

How often do you need to update those listings?

What size is your business?

Do you need a site that grows with you?

Are there any features that you absolutely cannot live without?

What's your monthly or annual budget?
Once you have a good idea of what you need in an ecommerce website, it's time to begin assessing your options in greater detail. No matter which one you pick, all of the ecommerce website builders on this list are fantastic choices. It comes down to what's right for your business.
It's important to choose one with the future in mind so that your website has long-term sustainability. The last thing you want to do is completely overhaul your site a year from now because it's no longer serving your business needs.
Here are the tops features of each ecommerce website builder to help you narrow down your choices:
Shopify:

 This is the overall best. It's easy to use no matter what your skill level and easy to update over time. Consider it the total package when it comes to ecommerce website builders. Things to consider include the price of the platform, including any add-ons that may cost extra.

Squarespace:

This is perfect for the business minimalist that still wants a sleek website but doesn't have a lot of time to commit to the design process. Many features are unlimited, while other platforms may charge you more for exceeding storage space and transaction counts.

BigCommerce:

 This is comparable to Shopify, but with a few key differences. It offers more included features and costs a little less after you factor in transaction fees.

Weebly:

This is best for beginners and business owners who want a simple setup and management tool for day-to-day operations. If you have a small business and fewer products, this is a great choice for your business.

Wix:

This is great for business owners that have visual brands. The drag-and-drop designer is easy to use although less customizable than other options. Remember that you can opt for the website design that requires no work on your part, although the resulting site may vary some from what you envisioned. You can manage your domain with Wix, so you don't have to go outside of the platform to use another service for hosting.

Adobe Commerce: 

This is the most robust offering that requires in-depth knowledge of coding and web design for the most customization. Larger businesses and those that need highly customized solutions should choose this platform.

WooCommerce

 

WordPress Add-on: 

This

requires more detailed knowledge and can be the best option for a business owner that prefers WordPress for web design and domain hosting. Depending on your skill level, you can achieve strong customization at low to no cost.
Conclusion
Creating an ecommerce website for your business is a big deal. It may be the first impression a customer gets of your brand and products. You want the site to represent your business well.
Make sure you offer equal consideration to the building process and the management process because you'll spend a good amount of time on each. You want the setup to be easy, but the day-to-day management can make or break your business.
You want to have a beautiful website that draws customers in, but an intuitive design and overall functionality are also important. Think of this as a long-term investment in your brand and take your time in making a decision and setting up your site. If you need help along the way, enlist the help of someone more knowledgeable than you in web design. After all, a little help can go a long way.
What do you think about our choices? Which ecommerce website builder do you think is best for your business? Did any of our choices surprise you? Did we miss any of your favorites? We'd love to hear your thoughts in the comments below!