The 5 PPC Mistakes You're Probably Making
by Jacob Baadsgaard • October 2, 2018
After working in pay-per-click (PPC) marketing for years and running my own PPC agency, I'm still amazed by how poorly most PPC accounts are run. For most companies, PPC doesn't pan out the way they think it should because they are making a few basic PPC mistakes.
The sad thing is, these mistakes are preventable and fixable!
After seeing so many companies struggle to get their campaigns working without realizing what is really holding them back, I've set out on a mission to help companies get their PPC accounts working right. PPC success is a possibility if you know how to get past a few obstacles.
In this article, I want to share 5 simple PPC mistakes that cost companies thousands-to-millions each month in wasted ad spend or lost profit along with some recommendations for how to get things working right.
Ready? Here we go.
Mistake #1—Focusing on Cost Per Lead
Yes, you read that right. Over the last few years, I've watched best practice in PPC slowly shift from optimizing for clicks to optimizing for cost-per-lead (CPL). While I certainly think that this is a step in the right direction, cost-per lead is an indicator—rather than a measure—of PPC success.
Here's the problem: vanity metrics like CPL don't guarantee profitability. I've seen countless Google Ads campaigns with high quality scores, excellent click-through-rates and fantastic CPL that don't produce profitable revenue.
Don't get me wrong, these metrics can be great indicators of campaign health; but, if the campaign doesn't turn a profit, it's not worth running.
Making It Better
The key here is tying everything to your bottom line. If you can't describe in detail the relationship between your PPC campaigns and your company's bottom line, you have some serious work to do.
Unfortunately, there's no shortcut around setting up the kind of tracking you need to link your marketing and sales efforts; but, once you have your system in place, the rewards will definitely be worth it.
For companies where sales lags behind the marketing campaign metrics, things can get a little bit complicated. I recommend you take a proactive approach by measuring your lead quality in two ways:
Lead-to-opportunity ratio – How many of the leads you are driving are being converted into actual sales opportunities? If it takes 100 "cheap" leads to generate a real selling opportunity, you're probably better off paying more for leads that are more likely to become opportunities.
Cost-per-opportunity – Okay, so you drove 10 leads at $100 but how many turned into actual sales opportunities? If the answer is one then your cost per opportunity is really $100. Cost-per-opportunity really gets at the heart of your PPC efficiency, so I recommend you use this metric instead of CPL.
Focusing on campaign profitability is much more valuable than focusing on cost-per-lead. It takes some extra work, but empowers you with the information you need to make the kinds of decisions that affect your bottom line.
Mistake #2—Bidding On Too Many Keywords
Remember the old 80/20 rule? Turns out that it holds true for PPC as well. After auditing thousands of PPC accounts, we've found that the average PPC campaign is producing all of its sales from 6% of their keywords.
Yes, I just said all of its sales.
To make matters worse, the useless 94% of keywords account for 76% of most accounts' ad spend.
Every time I see this it makes me hurt inside and cry a little on the outside.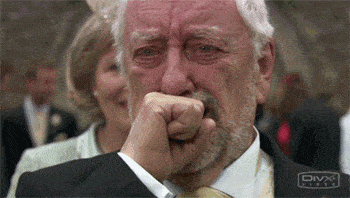 Making It Better
Fortunately, there are a few easy ways to take care of this problem. To start, if you are using broad match—knock it off! I know Google Ads makes that the default match type, but that doesn't mean you should use it.
Next, you need to determine the viability of your overall campaign strategy. To do that, you need to make sure you can drive sufficient volume through your high-intent keywords first.
High-intent keywords are the keywords people use when they are actively looking for what you have to sell. If you can't make your high-intent keywords perform, less directed campaigns definitely won't work.
Typically, you should let each keyword get at least 250 clicks before deciding the viability of campaign. However, make sure you aren't using broad match types, otherwise your results will be spread across so many terms that you won't learn anything from your test!
In a nutshell, if you want to get on top of your keyword selection, you need to boil your keywords down to the highest intent terms, use more specific match types and make sure you have enough click volume to make an educated decision.
Mistake #3—Underbidding
Click-through-rate is directly linked to your ad rank. The higher your ad rank, the more clicks you'll get.
Most PPC account managers try to get their ads to their ideal position using a bottom-up strategy. They slowly increase their bids over time until they get to their target ad rank. Unfortunately, this strategy doesn't produce a whole lot of initial clicks, making it hard to test the viability of your keywords and ad copy.
Since the initial goal of any campaign should be a viability check, waiting for days or weeks to reach a statistically significant number of clicks is a great way to waste a lot of time and money.
Making It Better
Instead of a bottom-up bidding strategy, I recommend a top-down approach. With a new set of ads, you're already fighting an uphill quality score battle, so you might as well just bid it through the roof and start getting traction.
For example, in some cases I've bid $100 on a $10 cost-per-click keyword just to get the ball rolling. That's probably excessive, but it certainly did the trick.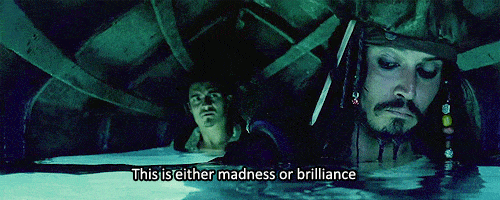 Okay, before you get skittish about overbidding by a huge amount, let me reassure you, your actual cost-per-click (CPC) will probably only go up a couple of bucks. However, by ensuring you beat any and all competition, you'll be able to get the click volume you need to demonstrate viability.
Make sure with this strategy that you have a very consistent and compelling funnel setup for your PPC campaigns. Your keywords, ad copy and landing pages should have a spot on consistent message with a compelling offer if you are going to want this strategy to work; otherwise, you might end up wasting a lot of money.
When it comes to viability testing, the goal isn't profitability, the goal is to make sure these keywords can drive you sales. By spiking your bid through the roof, you can get more traffic and test your funnel out quickly.
Mistake #4—Inadequate Call Tracking
Despite the availability of call tracking platforms (including Google's call forwarding feature), most companies still aren't tracking their phone calls effectively. This poses a huge problem for lead generation campaigns, where phone calls are often one of the most important sources of leads.
Going back to point #1, you can't track which channels are producing the most opportunities and profit if you aren't tracking where all of your leads come from. Failing to track calls is just as bad as failing to track form fill conversions (please tell me you are at least doing that!) because it leaves you blind to what's working and what isn't.
Making It Better
For many of the clients I've worked with over the years, phone call tracking has made the difference between average and powerhouse PPC results. In fact, call tracking has been so consistently effective that I strongly recommend it for any company that uses PPC to drive leads. Additionally, if you are using PPC for lead gen, you should consider pushing more of your traffic to phone calls rather than form fills.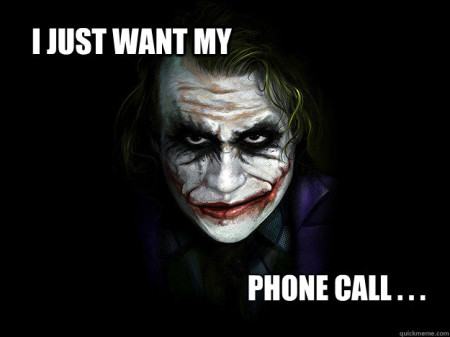 After all, if someone is ready to buy, why not get them on the phone and take their credit card number?
Fortunately, PPC platforms like Google Ads make it easy to track calls as conversions. For example, you can use a forwarding number in your ad copy call extensions and record calls down to the ad group level. In addition, by placing a simple piece of code on your site that dynamically replaces your onsite phone number with a forwarding number, you can track which campaigns generated which calls.
Once you have your call tracking set up, don't forget to objectively measure the quality of these phone calls. Calls are great, but fake calls? Not so much. Solutions like Call Tracking Metrics, Five9 and many others integrate smoothly with CRM tools like Salesforce, making it easy to both track and monitor calls.
Mistake #5—Ad Copycatting
Ever notice how often all the PPC ads for a particular topic are basically the same? It's tough to get noticed when you look and sound like everyone else.
Although it's always a good idea to look at your competitors to see what sort of calls-to-action or value propositions are working well in your space, most PPC account managers end up writing "me too" ads that are largely indistinguishable from their competitor's ads.
The problem is, even if you're sitting pretty at the top of the page, you won't get much attention if you don't stand out in some way. You wouldn't believe how many campaigns we've helped become more successful just by creating and testing effective ad copy.
Making It Better
Since copycat ad copy is such a problem, I actually created a guide for how to write effective ad copy that stands out that you can download here.
In addition, you'll want to make sure that your ad copy leads naturally and directly to the content of your the landing page. To help you with that, my lead designer at Disruptive put together an ebook on 5 Essentials for Building Landing Pages That Convert that you can get for free here.
Summary
After auditing over 2,000 PPC accounts, I've seen how these 5 PPC mistakes cost companies thousands-to-millions each month. But, I've also seen how a few simple fixes can take a poorly performing campaign and turn it into a cash cow!
If you'd like to find out how we can help you achieve unprecedented profitability from your PPC campaigns, let us know! We'd be happy to take a look at your account and let you know where the opportunities lie.
You've heard my 2 cents, now I want to hear yours. What are some of the challenges you've run into with PPC marketing? Are there any common mistakes or quick fixes you'd add to this list?