6 New YouTube Ads Features to Try Next Year
Video Advertising
•
Ana Gotter
November 21, 2019
Plenty of brands already know about the incredible advantages connected to YouTube Ads, including the fact that mobile ads receive viewer attention around 83% of the time, which is significant. They've been proven to drive brand awareness, increase brand recall, and boost sales.
In order to get results, though, you need to always be at the top of your game so you can connect with users in the most effective and meaningful ways possible. Sometimes, this means adapting to new changes on the platform and updating your campaigns accordingly, and there's no time to do that like moving into a new year!
If you're looking to get the most out of your YouTube Ads as we start 2020, there are plenty of new YouTube Ads features (or upcoming ads features that we'll have soon!) that can help you improve your success and your ROI on the platform. Let's take a look at 6 of these features so you can start planning your campaigns accordingly.
1. Bumper Ads
Bumper ads aren't a new-to-2020 feature, but they're relatively new in the grand scheme of things and we believe that they're underused.
Bumper ads are six-second-long, unstoppable videos that play before the content users have clicked to see. It's one of six different ad formats.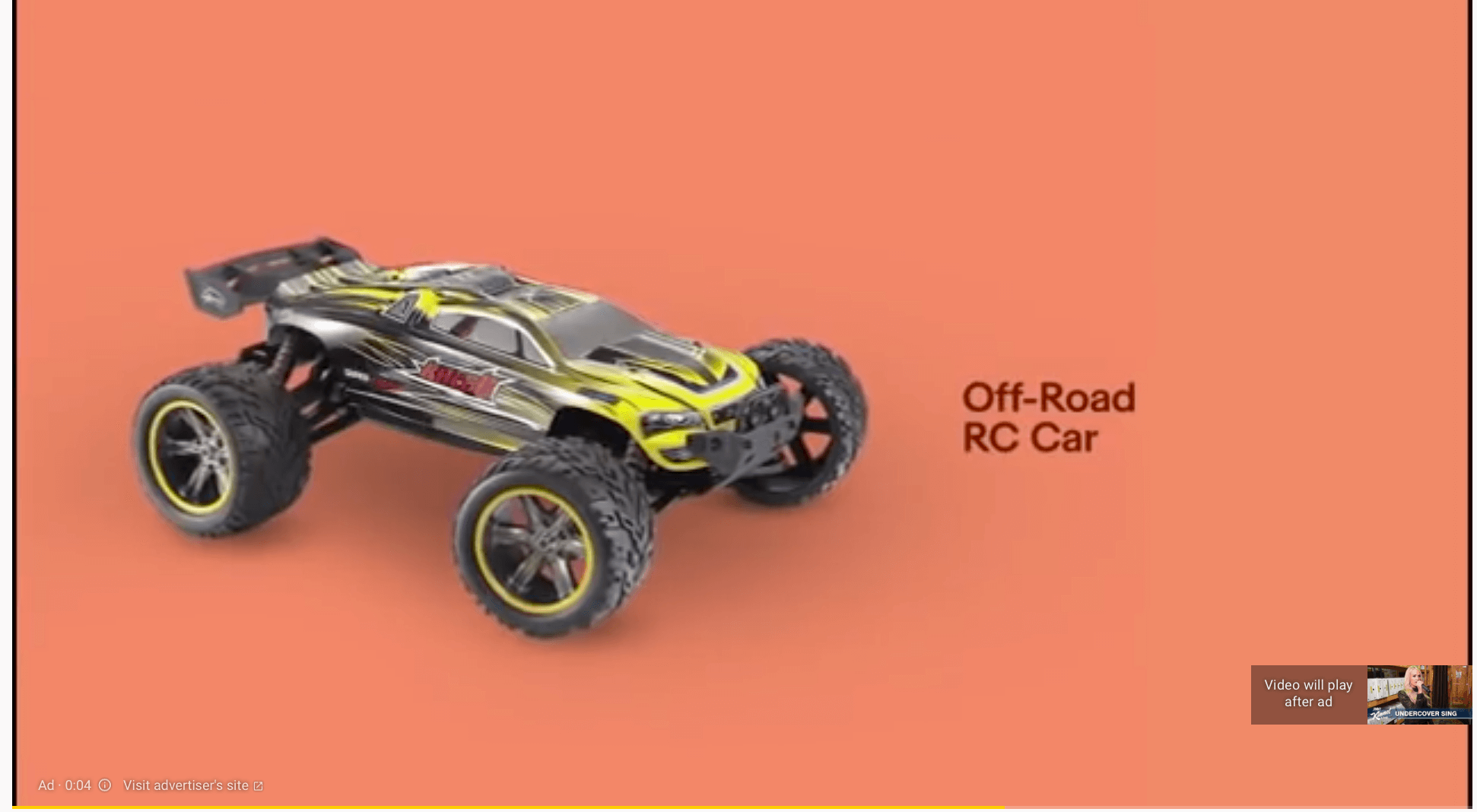 I know what you're thinking: How can I possibly drive results in six seconds? But there's plenty of proof that these super-short ads are also plenty effective. The fact that they're non-skippable is an advantage because it forces people to see it through, and they can work wonders for brand awareness and piquing interest. You can always follow them up with longer TrueView ads to add more context and drive results. Google actually recommends this, suggesting that you pair it up with an existing campaign.
Bumper ads are faster to create, and they're also cheaper. It doesn't hurt that short, condensed messages can really resonate with your audience, resulting in increased reach, cost-effectiveness, and message lift.
2. Brand Lift Recall Measurement Tool
YouTube has something that no other native ad platforms really do in their Brand Lift Recall Measurement Tool. This tool is free to all advertisers, and it's designed to help them measure the effectiveness of their in-stream and bumper ads in terms of brand awareness and ad lift instead of just tracking conversions.
Brand lift is a little trickier to track than conversions, of course, because they don't result in immediate, easy-to-measure action. YouTube has found a way around that, though, with this tool.
Advertisers just need to create an "advertised object," which is a grouping of multiple campaigns that share something in common. This something can be a single product, service, or brand message. You'll fill in some information about this advertised object, and Google will generate a list of survey questions, which will be shown to members of your audience who have seen your ad already.
Again, this isn't a brand new metric, but the metrics were updated in the last few years, and most advertisers don't even seem to realize that this tool is available to them, making it a new-to-you tool for many advertisers even if they're regulars on Google and YouTube Ads. If you're not using it yet, you should.
3. Instant Review
YouTube's Instant Review one of the brand new YouTube Ads features that's still in testing, but it could be a major asset to brands and advertisers once it rolls out. It's simple, but effective.
Advertisers would gain the ability to reserve ad space up to 120 days in advance, gaining preapproval and guaranteed ad placements. It's a little like scheduling ads, but the advantage of being able to actually reserve enough placements is incredible.
Imagine being an advertiser for a company that sells sporting goods like jerseys and having the ability to reserve ad space in advance before major events like the Super Bowl or the soccer World Cup. There will likely be a flurry of advertisers clambering for ad space during those times, so reserving ad space in advance can be a game-changer. And since it requires no minimum ad spend, it's accessible for brands and advertisers with all budgets.
4. AR "Try On" Ad Feature
Augmented Reality is becoming an enormous asset in online marketing. On Instagram, we're seeing a new in-testing tool that will allow users to virtually "try on" products like sunglasses or eyeshadow within the app. And now, something similar is being tested in YouTube.
In June, YouTube first launched their 'Beauty Try-On' ad format with selected advertising partners, allowing users to see how products would work for them. They've just announced that they're expanding the pool of advertisers who will be able to access the function, which is good news for all advertisers, as it means it's getting closer to a wide-scale rollout.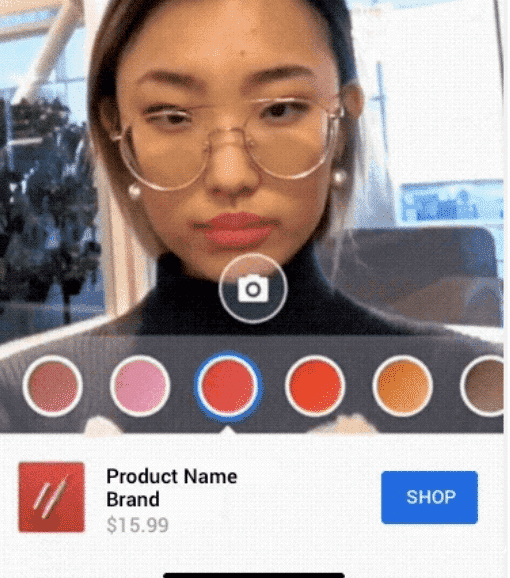 While plenty of brands are developing this technology for their own sites and mobile apps, the ability to run these campaigns on other platforms is incredible and will increase the likelihood of conversions right off the bat.
Businesses who sell ecommerce products that customers can wear should pay attention to this feature in 2020, when we'll likely see an even wider rollout. YouTube is, after all, adding AR ads to the masthead of ad placements, making them easier to find, which is a good sign. In terms of new YouTube Ads features, this is a good one.
5. Vertical Video Ads
Vertical video ads rolled out last year, but they're still not getting the traction that they should. Mobile-first video formats should absolutely be prioritized across all platforms because mobile usage has continued to skyrocket on each, including YouTube. Don't forget that more than 70% of all watch time is currently happening on mobile when it comes to YouTube.
Vertical video ads are one of the best ways to reach mobile users, allowing your content to take up their full screen instantly without requiring them to turn their phones (which a surprising percent of users are unwilling to do).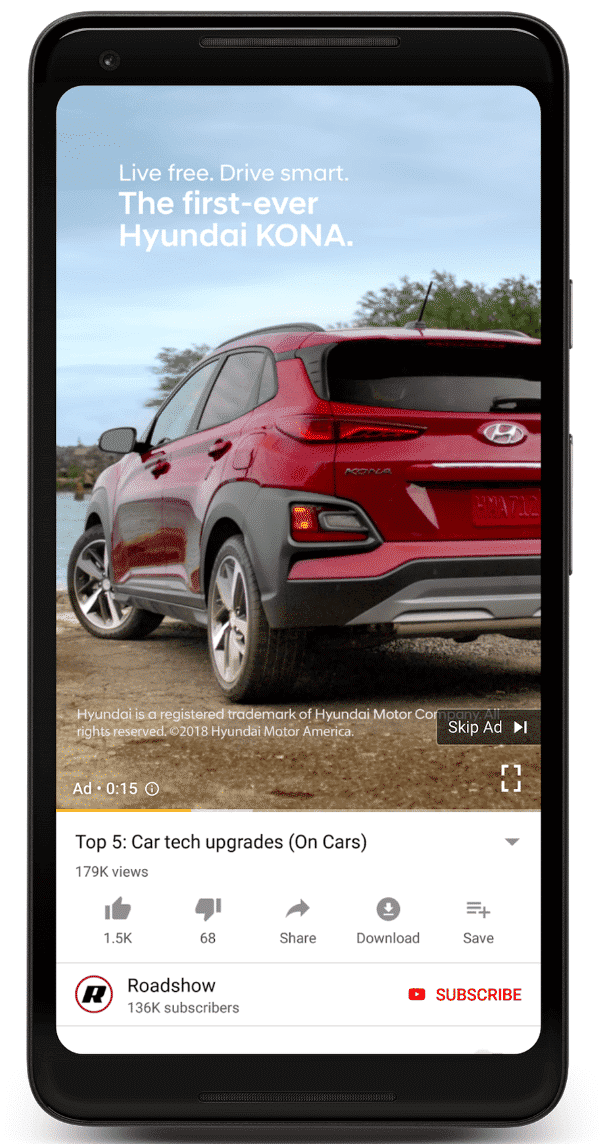 Make sure that you're incorporating vertical videos in your ad campaigns in 2020 to maximize your potential to connect with mobile viewers, increasing the effectiveness of your campaigns.
6. Masthead Ads
If you want to dive into a brand new YouTube Ads feature in 2020, a great one to check out is their new Masthead Ads.
These ads will autoplay for users after a few seconds on all compatible devices, including on home feed placements. Those devices include desktop, mobile, and—particularly exciting—the YouTube app used to stream videos on television screens. This is about as close as you can get to creating television commercials for the relatively low cost of a PPC campaign.
Early studies from YouTube have shown that these ads are also averaging about a 10% greater lift in messaging than traditional, linear TV commercials, likely because a more engaged audience is watching.
There's been a recent increase in YouTube being watched in homes on television sets, so this is a big opportunity.
Users can scroll past these autoplay ads, but there's no skip option. These ads are front and center, and the autoplay feature gives you a strong opportunity to catch their interest and engage viewers right off the bat. Right now, the ads are only in testing with a few ad partners, but you can contact the Google sales team to see if you can join the beta test.
Final Thoughts
YouTube's ad platform doesn't seem to roll out major new features quite as fast as other social PPC systems, but the past two years have given us some great developments. Whether these features are new to everyone or new to you, make sure that you're including any of these new YouTube ad features in your campaigns in 2020.
At the very least, test out the features that are applicable to you (not all brands, for example, will have use for the Try On feature once it rolls out on a wider basis) and see how they're impacting your campaigns.
Looking for new ways to improve the performance of your PPC campaigns? We can help you connect with your audience across multiple ad platforms and break down which of the new YouTube Ad features will benefit you most. Get in touch here to learn more.
What do you think? Do you use any of these new YouTube Ads features? Are you planning on using any in the new year? Share your thoughts and questions in the comments below! 
Leave a comment