AB Testing Tools That Can Assist in Increasing Conversions
Analytics
•
B2B
•
Brand Awareness
•
Conversion Rate
•
Digital Marketing Metrics
•
Marketing
•
Paid Search
•
Paid social ads
•
PPC
•
Site Optimization
•
Strategy
•
Ana Gotter
April 12, 2022
What Is AB Testing?
When you need to make a tough decision and you have no way of knowing which option is more likely to succeed, split-testing can help. It's a simple process that allows you to compare two or more competing ideas against each other. Whenever you don't know for sure which course of action will yield the best results, test them both and let the math sort them out.
For example, let's say your goal is to increase traffic to your site by using Facebook ads. You're not sure whether it's more effective to run ads that promote your e-commerce store directly or send people to a blog post first. Instead of agonizing over that decision, test the possibilities with AB testing and find out for sure.
AB testing is the no-holds-barred way to find out how certain decisions affect your business. Change your thought process from, "I wonder if this will work?" to, "I'm going to try it and see what happens."
Here's a primer on AB testing and what you need to know.
How AB Testing Compares to Multivariate Testing
It's easy to confuse AB testing and multivariate testing. They sound alike and do have some things in common, such as using statistics to determine the most effective choices for your website. You should understand what each one does and how it works before deciding which is right for your business.
The point of multivariate testing is to test multiple variables at once. It is useful for finding the best combination of elements on a single page, bringing together and evaluating things like:
Calls to action (CTAs)
Images
Headlines
Body copy
While that sounds similar to AB testing, multivariate testing looks at how several different variables work together rather than just one in isolation. If you only ever used multivariate testing, you might struggle to identify the precise variable that makes a difference on your page.
Tools for the AB Testing Process and Their Capabilities
There are many AB testing tools for marketers to take advantage of, each varying in price, methodology, and capabilities. It is important to understand what those AB tools can do to help with your optimization strategy.
Here are some of the different tools available on the market today:
Adobe Target
Adobe Target is a feature-rich tool that provides enterprise businesses with an all-in-one platform to manage your personalization efforts and AB testing. With an easy-to-use interface, Adobe Target makes organizing tests for numerous pages simple.
The software takes a three-pronged approach to AB testing. After isolating the variant website you want to test, you simply set up the control and experimental versions of the page. Then, you make further refinements based on the customer segments you're targeting. Finally, you'll receive real-time insights into how users are interacting with both variants of your page.
It also comes with advanced automated personalization features that allow marketers to create variations based on specific user behaviors (such as their browsing history), making it easier for marketers to focus their attention on other, more pressing aspects of their business.
Google Optimize
Google Optimize has a unique advantage over its competitors, which is its native integration with Google Analytics. You already have a great deal of customer information available through Analytics, so why not combine that data with Optimize to get even more powerful insights about your visitors and how they behave on your website?
Integration with Analytics makes it simple to set up AB testing. For example, you can create an experiment in Analytics to test how effective your CTA button is. It will use a combination of the data you've collected in Analytics and the results of the AB test to help you understand how to improve the user experience (UX) on your site.
Google Optimize also allows you to compare different versions of your web pages against each other and decide which one performs better based on your business metrics.
Optimizely
Optimizely is used by some of the world's leading businesses to increase their conversion rates. It's built with advanced analytics and reporting functionality that makes it easy to determine which products sell best and gain insights into marketing campaigns.
The platform's Web Experimentation tool lets you make changes to your website on the fly, showing different versions of a page to different visitors and using sophisticated analytics to determine which version converts better. With just a few lines of code added to your site, you can start making changes right away.
You can use Optimizely to:
Test out variations of your site's content, e-commerce pages, product descriptions, images, and more.
See how different landing pages perform for targeted ads.
Analyze the results in real-time through multiple reports, including distributed "heat maps" that show precisely where and how often people click through your website.
VWO
Visual Website Optimizer (VWO) is a powerful AB testing and optimization platform for websites and mobile apps. With VWO, marketers have built-in access to advanced behavioral targeting capabilities. Businesses can easily collect insights on visitor behavior and use them to create a great customer experience for their visitors.
The key feature of VWO is its robust visual editor, which makes it easy to create and test different variations of landing pages with no technical knowledge. They also let you tag customer segments by their behavior, location, traffic source, and many other variables.
Having a visual reference point makes VWO particularly easy to use for people who aren't developers or don't have any experience with coding. You simply choose an element on your page, click to edit it, and make changes as needed. Then, with a single click of your mouse, you're able to push this variation live on your site in order to test it against the original version.
The Purpose Behind Running AB Tests
The true purpose of running AB tests on your website is to increase the overall conversion rate and bring up your return on investment (ROI). You accomplish that by running different tests to see how control and experimental variables change your conversion rate. Anyone can speculate about which CTA, what headline makes a difference — AB testing lets you know for sure.
To break it down even further, AB tests let you:
Decrease Bounce Rates
If you have a high bounce rate, it means that people are coming to your site but leaving after only looking at one page. To decrease your bounce rate and make sure people stay, AB testing is the way to go. You can test what content keeps people around, and then you can incorporate that.
Increase Conversion Probability
AB testing also helps you increase the chance of making successful conversions. If you're making informed decisions about what you're putting on your website, you're bound to have a better conversion rate. People will like what they see on your site, which will lead them to convert for your business.
Uncover and Solve Pain Points for Users
It's not always obvious what the pain points are for your audience. Maybe your website takes a long time to load or perhaps your checkout process is too complicated. With AB testing, you can determine what improvements will get more visitors to stay on your site rather than bouncing away to the competition.
AB testing is a science — and a careful one at that. With the right tools, you can test at scale, but you'll still have to put time into crafting your AB test setup. Ironically, the only way you'll find out all the potential benefits of AB testing is to start running those tests yourself.
What Could Be Worth Testing on Your Website?
Every single element on your website, from font color and size to product description length to the color of the "Buy Now" button, should be tested for its influence on conversion rates. It's practically impossible to predict which elements will significantly improve your conversion rate without testing.
Certain elements will have a major impact on conversion rates for one group of customers but do nothing for others. Using AB testing to segment visitors into audiences who respond to certain features can help you build a user-customized experience, one that resonates with everyone who visits your site.
Try AB testing on things like:
Landing Page Copy
Your headline, subheadings, descriptive text, and call to action should be tested because they are the first thing a visitor sees when they navigate to your landing page. For instance, the style and length of the copy, as well as its placement on the page, can make all the difference in converting visitors to leads.
The key is to keep the copy simple and focus on communicating the value of your products or services. You should be on the lookout for colors that complement your brand personality. There's an entire field devoted to how different colors affect marketing, so test accordingly.
Make sure to include testimonials from customers praising your products or services, as third-party validation helps build trust among potential customers who are new to your brand. You can also include case studies from clients that highlight how you've helped them solve a particular problem.
Calls to Action
The call to action button is one of the most important elements on any business site. This gives visitors something they can click on to take them directly to checkout or get more information about your product or service. The copy and design of these buttons are important, so use AB testing to decide what actually works.
These are a few different things to consider when you test various CTA options:
Copy: The copy on the button matters, so try out different variations and see which gets the best results. Try using direct language that tells them exactly what will happen when they click that button.
Color: Stay away from the color red if you're in healthcare. Stick with the color scheme native to your brand, but test and retest different shades to see what happens. Keep in mind that colors will not look the same on all screens, so be sure to check on multiple devices as you're choosing.
Some people wonder if minutiae like these actually make a difference. These people are not marketers. When you're dealing with razor-thin margins, every pixel counts.
Design of Your Site
The colors, shapes, fonts, and navigation in a website determine how easily people can find what they're seeking. Changing these elements can cause higher conversions and more sales for your business. You can see how rigorous and precise the methodology is here. AB testing is about making a small number of changes to your pages and then measuring the impact on a large number of customers. It's not about doing whatever you want and seeing what happens.
You might think this sounds like it would take hundreds of hours and huge amounts of money. But it's not as hard or expensive as you might think. This is where in-depth knowledge of your customers can really come in handy. You know your business and products better than anyone else, so you'll probably have some ideas in advance about what elements of your site to test and how to do it efficiently.
AB Experiments and How They Relate to Conversion Rate Optimization
Treat your AB testing as more than just another conversion optimization tool. It's a research instrument that, when utilized by your entire team, can provide your company with key insights that can lead to better results across the board. That's powerful stuff, so why not take advantage of it? It helps you:
Uncover problems
Learn about your audience
Increase your conversion rate
Creating a successful AB testing program is no easy task. It requires a lot of planning, research, and the ability to analyze large amounts of data while under pressure. At Disruptive Advertising, we specialize in helping our clients with every facet of their AB testing strategy and execution, allowing them to get all the benefits of marketing optimization without having to do any of the heavy lifting.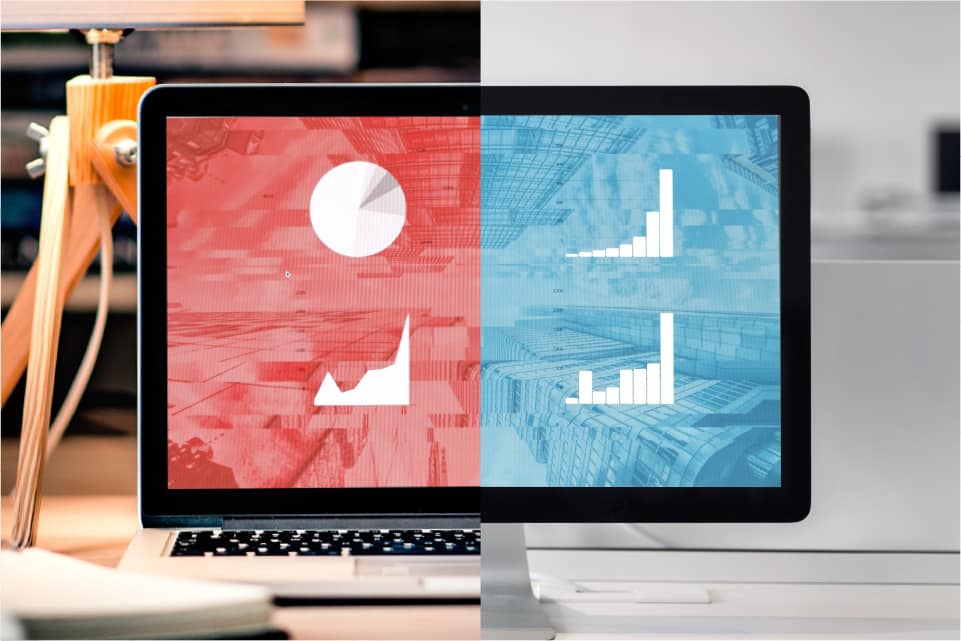 Leave a comment