My Open Review on My 17 Months Working at Disruptive Advertising
Business
•
Marketing
•
Jenae Frick
August 8, 2019
Hi, my name is Jenae Frick. I have worked at Disruptive for 1 year and 5 months now. Before coming to Disruptive, I had worked in the digital marketing industry for 10 years in various capacities and across many different companies.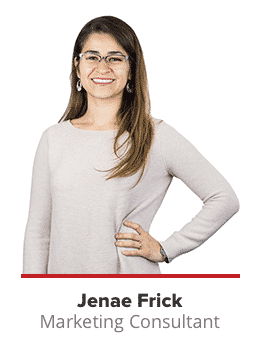 I interviewed with Disruptive and was a bit hesitant at first to join the company because I was uncertain about the unfamiliar compensation plan (due to the structure of a part of the pay depending on bonuses). I also had never managed clients before or built up a book of business.
I honestly didn't even research the company at all before joining. It was only on a really good feeling that I decided to join, despite my hesitations. It was the good vibes, the smiles and the sincere greetings I got when I was introduced to various people around the office, that I decided to join. People just seemed extremely genuine and I knew I wanted to be around genuine people. So, on a gut feeling, I made the choice to join.
My first 9 months at the company were filled with the most INTENSE growing pains/learning curves I've ever experienced in my entire career, to the point that I thought about quitting many times. It was challenging to get up to speed with the skills needed in every area to do the job well, from communication with clients, to platform knowledge, to time management, to dealing with the responsibility and anxiety of managing a client's ad spend (their business's valuable money) and knowing that every effort, or lack of effort, mattered and made an impact for better or for worse.
I was so afraid of failure and filled with tremendous anxiety on a daily basis, that I spent a lot of extra time after hours trying to get myself up to speed with all these things. Every day felt like one of those crazy roller coasters you weren't sure you should have gotten on.
However, through all of these pains the leadership team gave me everything I needed to succeed. To my surprise, through my struggles, my leaders praised me on a regular basis for my efforts, and they—along with my co-workers—supported me through all of my growing pains.
My team helped me enhance my strengths and gave me advice and support for the areas where I was lacking. My managers showed me regularly that they cared about me personally and professionally. And, it was clear from their heartfelt concern that they wanted to see me grow and succeed. They also showed they cared about my work life balance and encouraged me to take time off and helped me to know and manage when to draw the line between work life and home life.
It was through their incredible leadership that I was able to pick up on all the skills necessary to do the job well. They taught me how to have a hard conversation with a client by allowing me TO SEE THEM having a hard conversation with a client. They taught me how to manage my time, by holding side-by-side mentor meetings to teach me how to improve; they shared their own failures with me, they shared their own experiences with me and encouraged me forward.
The pay was never an issue and my hesitations there were quickly dispelled around that area. I've never missed a bonus check since I began.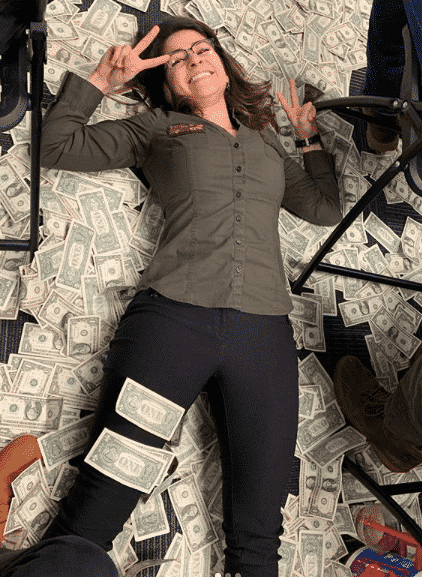 Through the tremendous support and mentorship of everyone around me, I've been able to overcome those hard initial learning curves and I have come out on the other side with incredible relationships with my clients, my colleagues and my managers at work.
I now have a sense of confidence in myself in how far I've come, and how much I've grown. Doing it all along side some of the best people I've ever had the privilege of knowing, loving, and growing alongside has brought forth a deep feeling of fulfillment and happiness for me. There have been countless Friday's where I am driving home from work and my heart feels like it's going to BURST from the joy and happiness I feel from the incredible experiences I have at Disruptive on a daily basis.
I can honestly say I'm a different person entirely from the one I was when I started at Disruptive.
I'm a better marketer and a better person. Disruptive has taught me how to love and embrace the growth process. My life is enriched daily by the strong relationships I have with clients and my team at work.
I am continually challenged outside of my comfort zone, and I'm led by example from fearless leaders who supportively show me the way. At Disruptive we don't fear growing pains, we embrace them, we value them, and we don't look down on others for going through them.
After the 9 month mark, I became so efficient at what I do that I actually am able to work less than a 40 hour week on a regular basis. The perks, flexibility and benefits of the job are just icing on the cake. It's the relationships and experiences I have at work that make up the cake for me.
I've been at other companies, most of which are driven by bad politics in the office and where the air is thick and heavy with mistrust, backbiting, gossip, dishonesty, false appearances, blaming and finger-pointing all amongst top leaders and co-workers alike.
I can tell you from working at so many places both in Utah valley, Salt Lake County and in the Silicon Valley (I worked in marketing at Vivint & Progrexion for example) that a place as exceptional as Disruptive is truly hard to find.
A LOT of companies TALK THE BIG TALK but never walk the walk. Finding genuine people is rare. Finding people that are willing to lift you up and help you grow is rare. It's a cut-throat world out there and most of these big hot shot companies are places where leaders and workers alike don't have a problem stepping on toes, gossiping, throwing people under buses, inflating egos, lying or slacking off and getting paid big bucks, etc.
Not here at Disruptive.
Here, you'll be sure to find the most loving, hard-working, honest, and trustworthy people here at Disruptive. Zero politics involved. At least, that's been my personal experience. And the path to promotion here is 100% in your own hands (and not dependent upon how well admired or liked you are) but rather based on a variety of previously outlined and detailed criteria, that if you follow, you will surely succeed.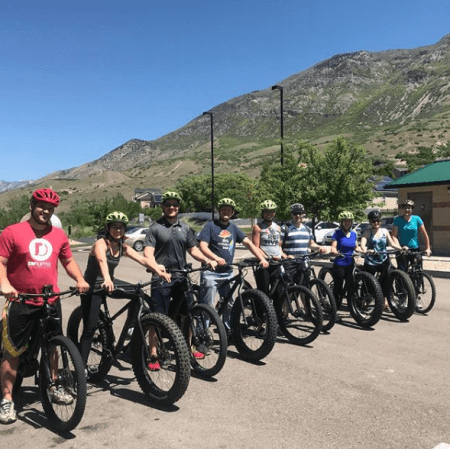 The core values here are not just thrown up on the wall and never looked at again, as I've seen many other companies do. I've seen other companies where the only people who care about core values is the HR department and nobody else. The core values here at Disruptive are talked about DAILY in regular conversations, put into practice by leaders and workers, and it's become our language and our culture here.
1. Extreme Ownership – Write the Check
2. Radical Candor – Don't Sugar Coat
3. Growth Mindset – The Obstacle Is The Way
4. Care About Each Other – Go Buy New Tires
Finally, what most impresses me at Disruptive is how incredibly fortunate I am to have Jacob Baadsguard as my CEO. This man is truly one of the best human beings I've ever come along to know.
I've had many CEOs in my day and many leaders, but I don't think I'll ever find another one who comes close to comparing to Jake. He's not perfect and he will be the first to admit this to you. But there are very few people in and outside of work that I look up to more than him.
I can't really put it all into words, because I don't know that I could accurately describe it. Plus everyone will probably think I just drank Kool-Aid. But I can assure you there's no Kool-Aid drinking here. Just honest truth. All I can say is that his genuine and heartfelt influence is something you won't escape, and is what drives the success of this company from the top down.
The leadership beneath Jake is right there with some of the best human beings I've ever met (John Covey, Cory, Craig, Colby and others). I'm forever grateful to work alongside these people and EVERYONE at Disruptive. I hope to succeed at life and work together with Disruptive for as many years as I possibly can.
Leave a comment