5 Steps to Make Sure that You Are Getting Paid What You Deserve
by Jacob Baadsgaard • August 31, 2016
This article was originally published on LinkedIn Pulse.
Are you being paid what you deserve?
At some point, almost everyone asks themselves this question.
Now, I don't know if you're being fairly compensated or not, but I do know that very few people take the right steps to ensure that they are being compensated in a way that works for them and their employer.
Don't be one of them! If you feel like you could or should be earning more, do something about it!
Your Salary is Not a Participation Prize
Remember the "participation prizes" you earned as a kid?
Sure, they might have seemed cool when you were 4 years old, but as an adult, all a participation prize means is that you didn't excel.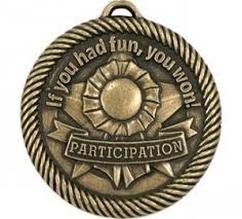 In real life, you have to earn your rewards.
However, people often feel like they are entitled to praise or a raise just because they showed up for work.
Unfortunately, a business can't afford to pay people more to do the same thing simply because they've been an employee for a while.
Businesses succeed or fail based on a simple equation: Assets must provide net value to the business. The more value an asset provides, the more the business can afford to spend on that asset.
Guess what? You are one of your business's assets.
That means you and your compensation fit into this equation too. The more value you provide, the more your company can (and should want) to compensate you.
So, if you aren't providing much more value to a business than you were the day you were hired, the business can't afford to pay you more.
But, if you are providing more value, you are worth more to your employer.
How to Prove That You Deserve a Raise
Since raises aren't participation prizes, if you want to be paid more, you need to show that you are worth more.
There are a 5 basic steps to proving your worth. In any decent company, following these steps should put you in a position where your employer wants to pay you more.
Now, I'll admit, there are those companies that care more about padding their own pockets than they do about encouraging and retaining top notch employees, but to be honest, you probably don't want to be working for a business like that.
Assuming you are working for a reasonable company, if you know you're producing a ton of extra value, but you aren't being rewarded for your efforts (or if you haven't stepped up your game yet, but you want to make more money), here is what you need to do:
1. Define Your Job Expectations
According to Gallup, 50% of employees don't really know what they are expected to do at work.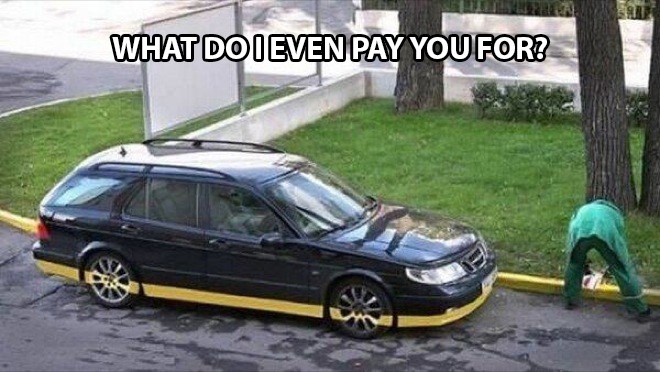 Let's be honest, it's hard to prove that you are providing additional value if you don't know what you're supposed to be doing in the first place.
Most businesses—mine included—don't have well-detailed job descriptions for every role. And, even if you signed up for a job with a detailed list of expectations, what you actually do may have little to do with what was in your job description.
So, if you find yourself amongst the 50% of employees who don't really know what on-the-job success looks like, you need to set aside time with your manager to really define what the company expects from you.
Even if you feel like you have a solid grasp of what your job entails, it still may be a good idea to review job expectations with your manager to make sure that you aren't missing anything.
2. Determine What You are Worth to Your Employer
Once you understand what success looks like for your position, you need to identify how your efforts affect your employer's bottom line.
Now, if you're in sales, your value is easy to measure. For other positions, calculating the value of your contribution may be more difficult. However, defining the value of your efforts is key to demonstrating whether or not you deserve a raise.
There's a tendency amongst inexperienced professionals to assume that any value they generate in excess of their salary goes straight into the CEO's pocket book.
While that may be true in some companies, most businesses need you to produce at least 3x more value than what they're paying you just to make ends meet (for details on why, click here).
So, if you're only producing 2x more value than your salary, your employer may actually be losing money on you, not making it.
However, if your employer is making $4.00-5.00 for every $1.00 they spend on you, you've got a pretty good case for increasing your compensation.
3. Find Opportunities to Exceed Expectations
Once you've defined your role and know how your efforts affect your employer's bottom line, it's time create a list of projects you can do that will add additional value to the business.
Work with your manager to find out what you can do to bring more to the table and how much value that will add to the business. The more specific you can get, the better.
By writing down what you can do to add extra value, you set yourself up with the documentation you need to prove that you deserve higher compensation.
For example, here's a scorecard I use with my marketing director to measure his monthly performance (used with permission):

The "Meets Expectations" column shows what he is accountable for each month. This column outlines what he does that justifies his cost to the business.
The "Exceeds Expectations" and "Top Goals For This Month" columns list opportunities for him to provide extra value for Disruptive. If he consistently exceeds expectations, he becomes eligible for bonuses or raises.
As you can see, you don't have to create an intricate or overly involved plan to clearly show the value you are adding.
4. Come Up With a Plan
You have everything you need to earn your raise now! It's time to go from participating at work to winning at work!
Take a minute to identify where your compensation is currently at and where you would like it to be.
Then, look at your "exceeds expectations" list and see what you need to do to be worth the level of compensation you are hoping to achieve.
Once you know what you want and what you need to do to get it, take your plan to your manager and make sure that it makes sense to them, too.
If you've done your homework properly, this should be a very easy conversation for your manager. You are going to create all sorts of added value and they should reward you for it.
On the other hand, if your manager doesn't agree with your plan, you're in a great position to clarify your manager's expectations. That way, you can create a plan that works for everyone, rather than investing 6 months into something your boss really doesn't care about.
As a business owner I would really appreciate someone that brought a plan like this to me. In fact, I would want to give them a hug and express my gratitude for the fact that they get how life and businesses work!
Now, you might not get a hug from your manager, but creating a plan like this will set you apart as an "A player" that understands how to help the business succeed.
5. Communicate and Adjust When Necessary
As you work through your plan, it's important to meet regularly with your manager to ensure that everyone stays on the same page.
The unfortunate reality is that business needs change over time, so you may not be working with a static target. Sometimes, what you think will provide value doesn't end up being nearly as helpful as you or your manager thought it would be.
However, if you are willing to be flexible and focused on providing value, you'll be able to rapidly adapt to changing circumstances and ensure that you still achieve your financial goals.
Conclusion
I'm working on implementing this type of system with my entire company, however, I have one employee that has got it from day one.
In our one-on-one meetings, I simply ask her if she is fairly compensated and if she deserves a raise. She honestly assesses her contribution to the company and whether or not her efforts merit additional compensation.
Most of the time, she says it is not needed. But, when she does feel it is warranted I give her what she thinks is fair.
As a business owner, talking to her is like a breath of fresh air. She knows what she's worth and what she needs to do to be worth more to my business. That makes it easy for me to compensate her in a way that makes sense to both of us.
And, as a result, she never has to wonder, am I being paid what I deserve?
If you're working for a reasonable business and adding extra value, getting fairly compensated should be a breeze. All you have to do is follow the steps outlined in this article—just don't expect to win a raise because you've "participated" at work for a year.