16 B2B Technologies and Tools That Will Make Your Life Easier in 2018
Drowning in emails? Struggling with project management? Feeling overwhelmed with deadlines, or customer management or even the payroll?
You're definitely not alone. Managing a business—or even a single aspect of it, like a marketing department or customer service—is a lot harder than most people expect. The sheer number of tasks that need to be done are staggering. And it only gets worse the more you scale.
That's where technology can come to the rescue. Today, there are more B2B technologies and tools than ever before that can help you streamline or even automate some of your processes.
In this post, we're going to take a look at 15 of the best B2B technologies that will help you run every part of your business and keep your sanity all at once.
1. Slack
Slack is a popular communications tool, so you may be familiar with it.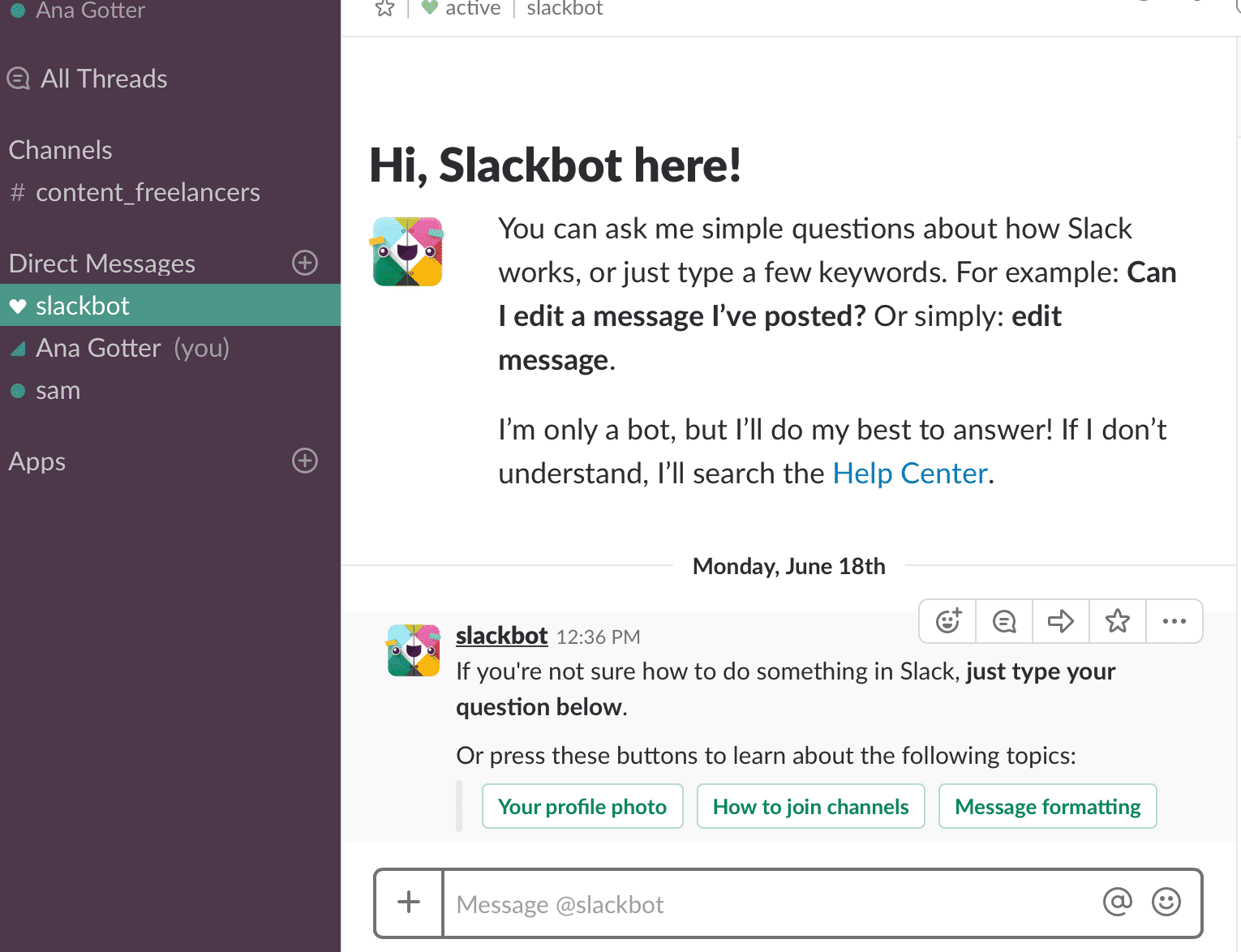 You can create different channels and invite specific team members, like those working on a set project. It has a great mobile app,and the live chat back and forth reduces emails and saves time. You can also share files and Google Docs and Slack integrates with a number of different systems.
2. Teamwork
Teamwork
is a project management platform that combines all of the essentials, such as Kanban boards, Task Lists, live chat and more into one platform. We've been using Teamwork at Disruptive Advertising for years and it has helped us to keep things organized and scale with our business.
3. Asana
Similar to Teamwork, Asana is a project management tool. You can create different cards that contain tasks and drag them from one category to another.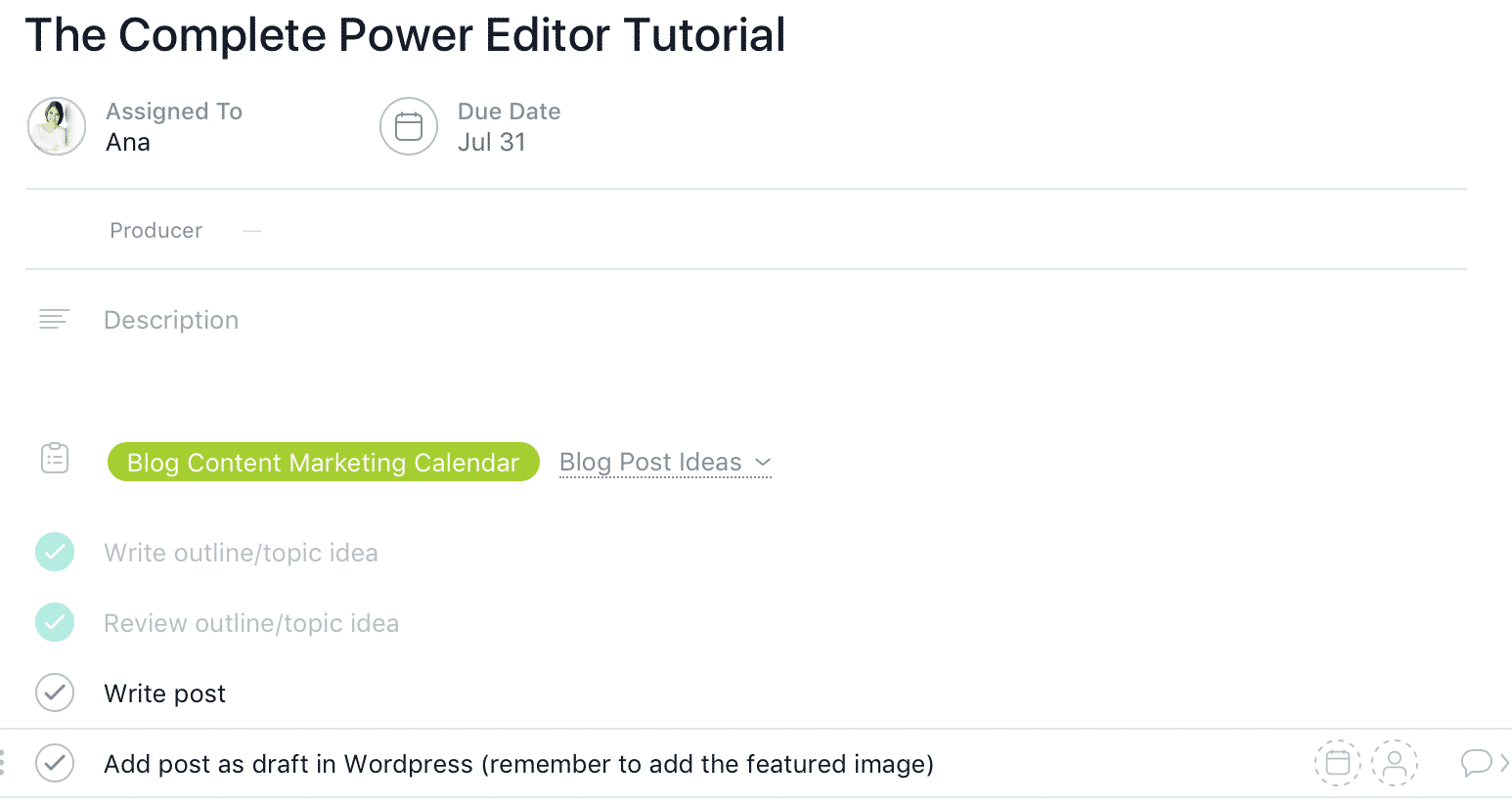 On these cards, you can add a description, links, comments, due dates and tasks. You can assign different deadlines and different users to set tasks, so everyone knows exactly what's expected of them when.
4. Trello
Trello works a lot like Asana and—since there's a great free version—I wanted to add it here.


Like Asana, you can create different boards and move cards from one board to the next. Each card can have due dates, followers, links, files and comments attached.
5. DataDog
DataDog lets you monitor the function and current status of your servers, site, apps and services all on one dashboard.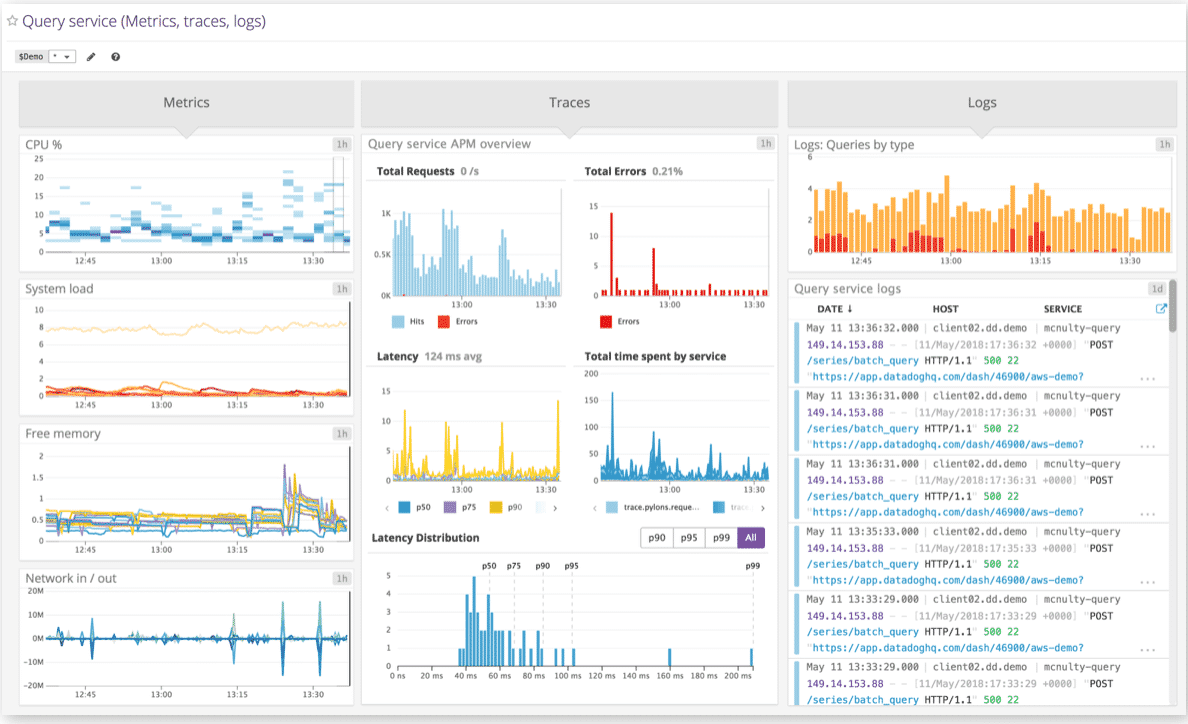 DataDog has a large number of integrations, so you can get a big-picture view of everything from your cloud to your databases. You'll also be able to monitor and troubleshoot your apps, which can save you a lot of time (and some sales) in the long run.
6. Glassbox
Glassbox allows you to see exactly how your customer is interacting with your website by providing a video screen grab of their activity on your site.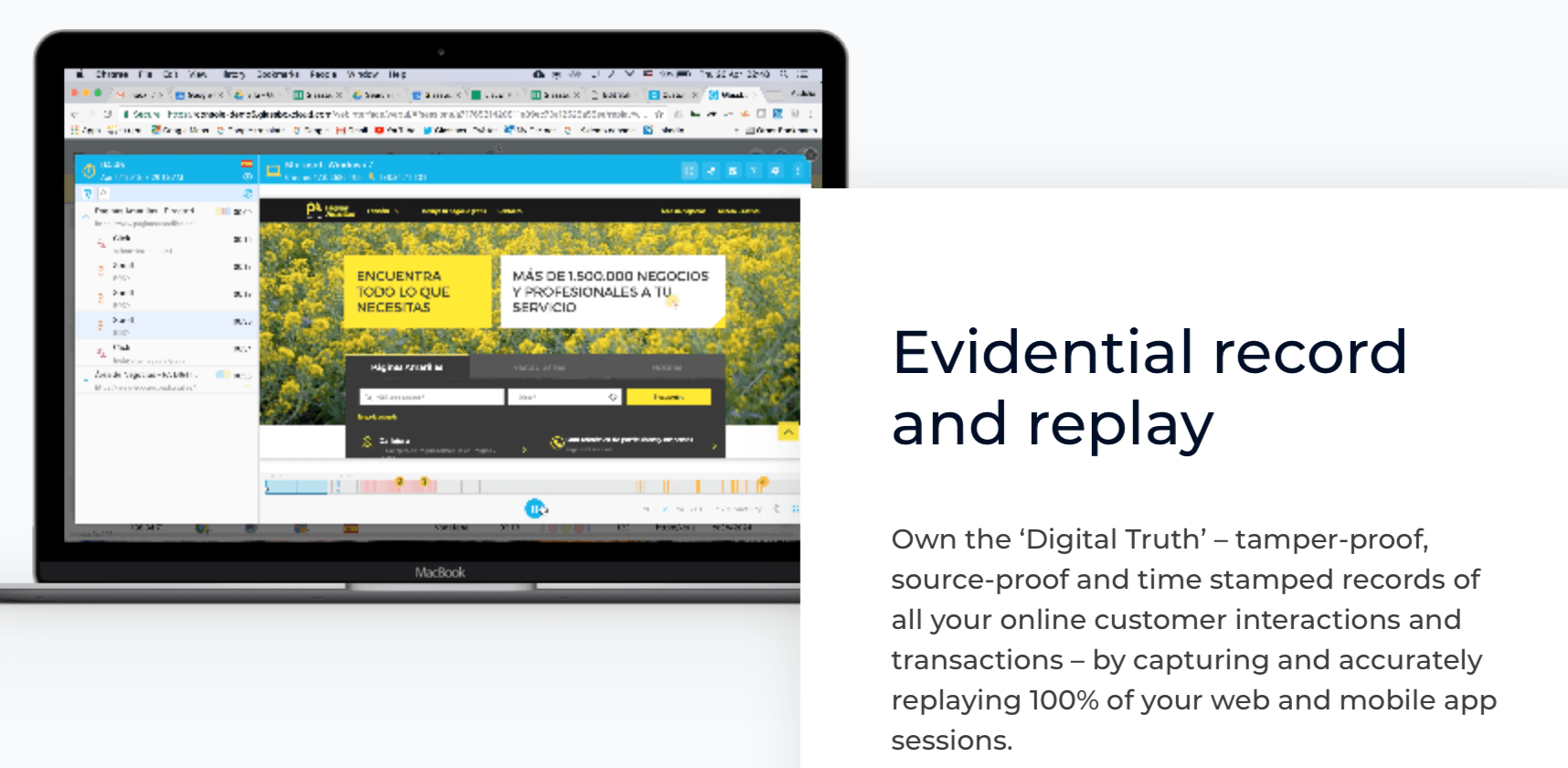 With Glassbox, you can see what elements on your site draw users' attention, how they're moving from page to page and where it seems like you're losing them. This will help you create better offers, improve site design, and more. They also have great risk management and in-depth analytics data, too.
7. Salesforce
Salesforce is an exceptionally popular customer relationship management tool you can use to track all sorts of valuable information about your clients and potential clients.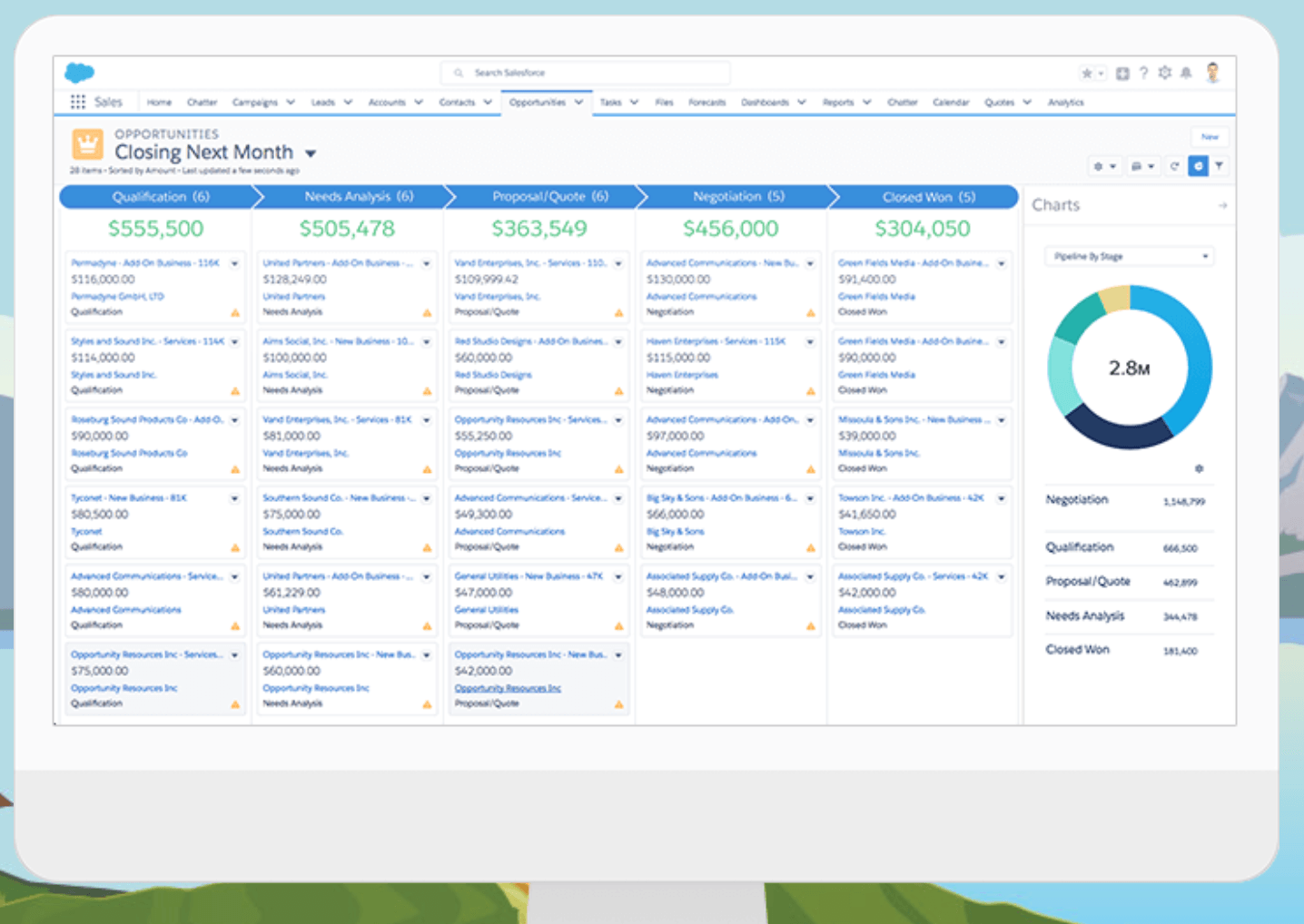 It might not be the easiest program to learn to use, but it's incredibly powerful. With the right setup, you can manage most aspects of your business through Salesforce, which is why it is one of the most popular B2B technologies out there.
8. Benchmark Email
This tool utilizes drag-and-drop technology to help you create beautiful, functional newsletters quickly.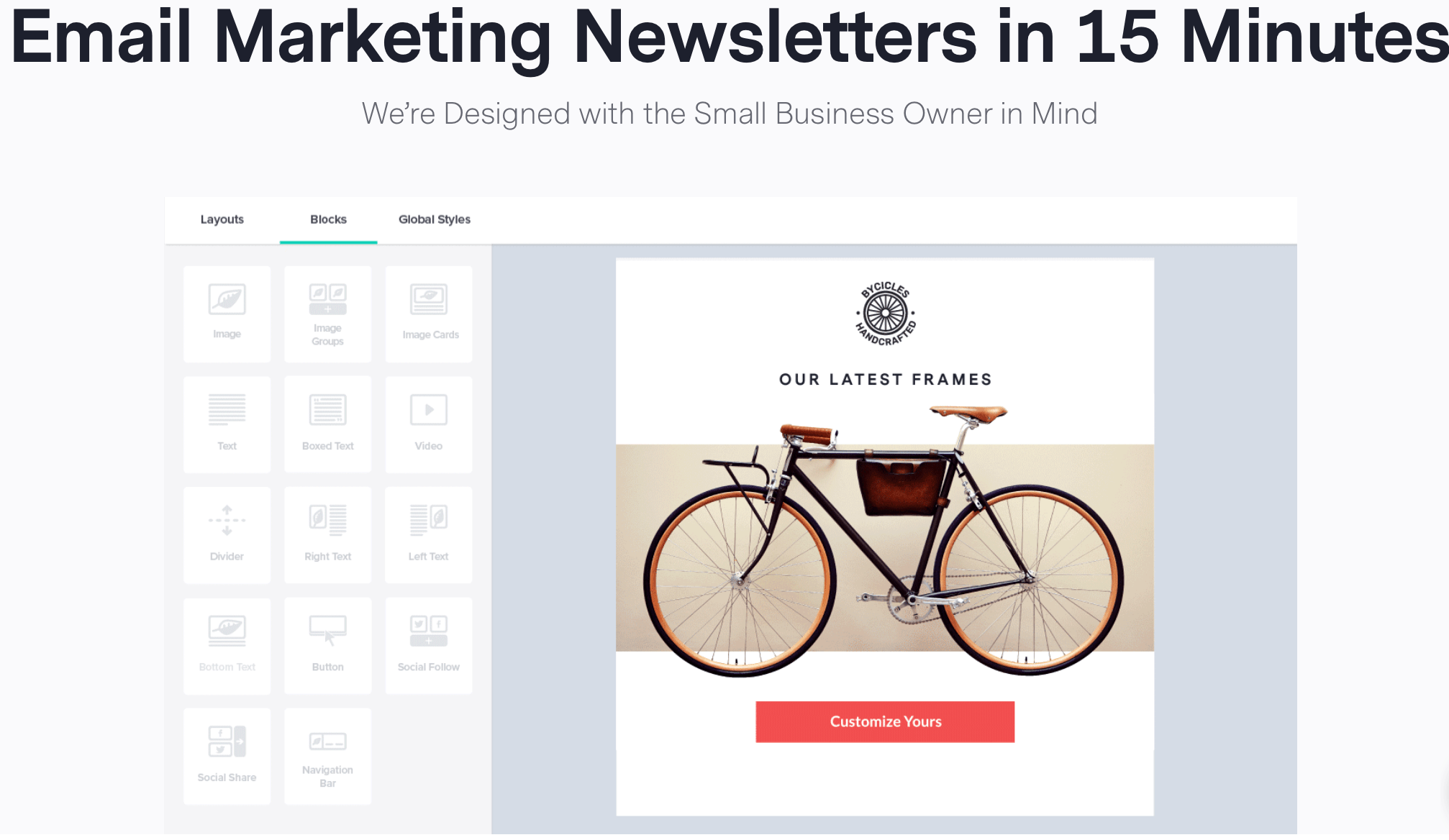 These emails are all responsive, meaning they'll look great on desktop and mobile devices alike. Benchmark has exceptional tools—like the ability to edit images within the email editor (no Photoshop needed)—and there are plenty of templates to get you started.
9. Percolate
Percolate is a content marketing platform and—since many B2B businesses make great use of content marketing—it's a great asset to have in your bag of tricks.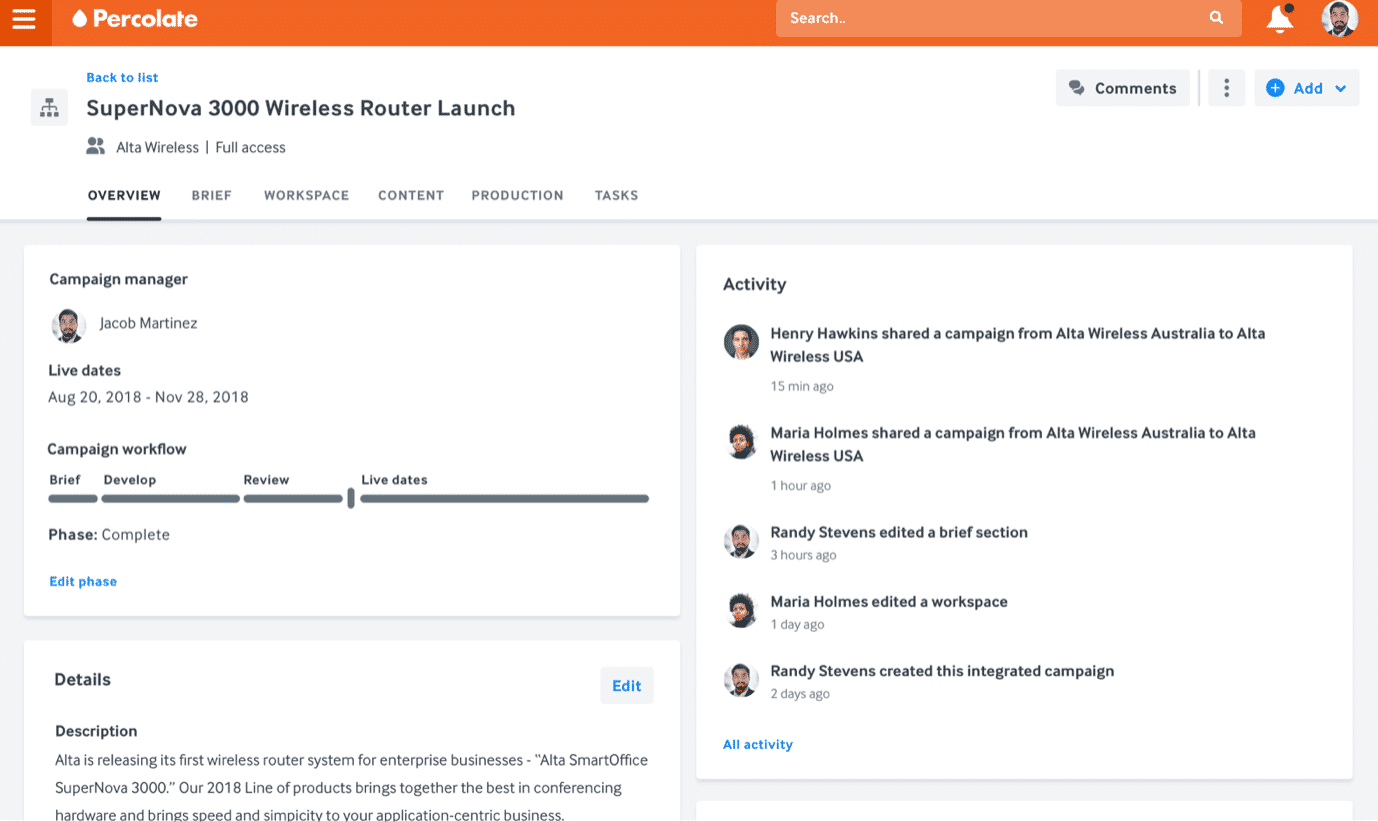 This tool makes it easy to coordinate team members to have them work on a schedule and on larger projects. It helps to standardize the briefing and creation process, eliminating roadblocks and systemizing a creative process than otherwise could be delayed.
10. Unbounce
Unbounce is a landing page creation tool that makes it easy to create customized landing pages. It uses drag-and-drop technology and all of its landing pages are fully mobile optimized. These landing pages are secure, so you'll be able to keep your customer's information safe.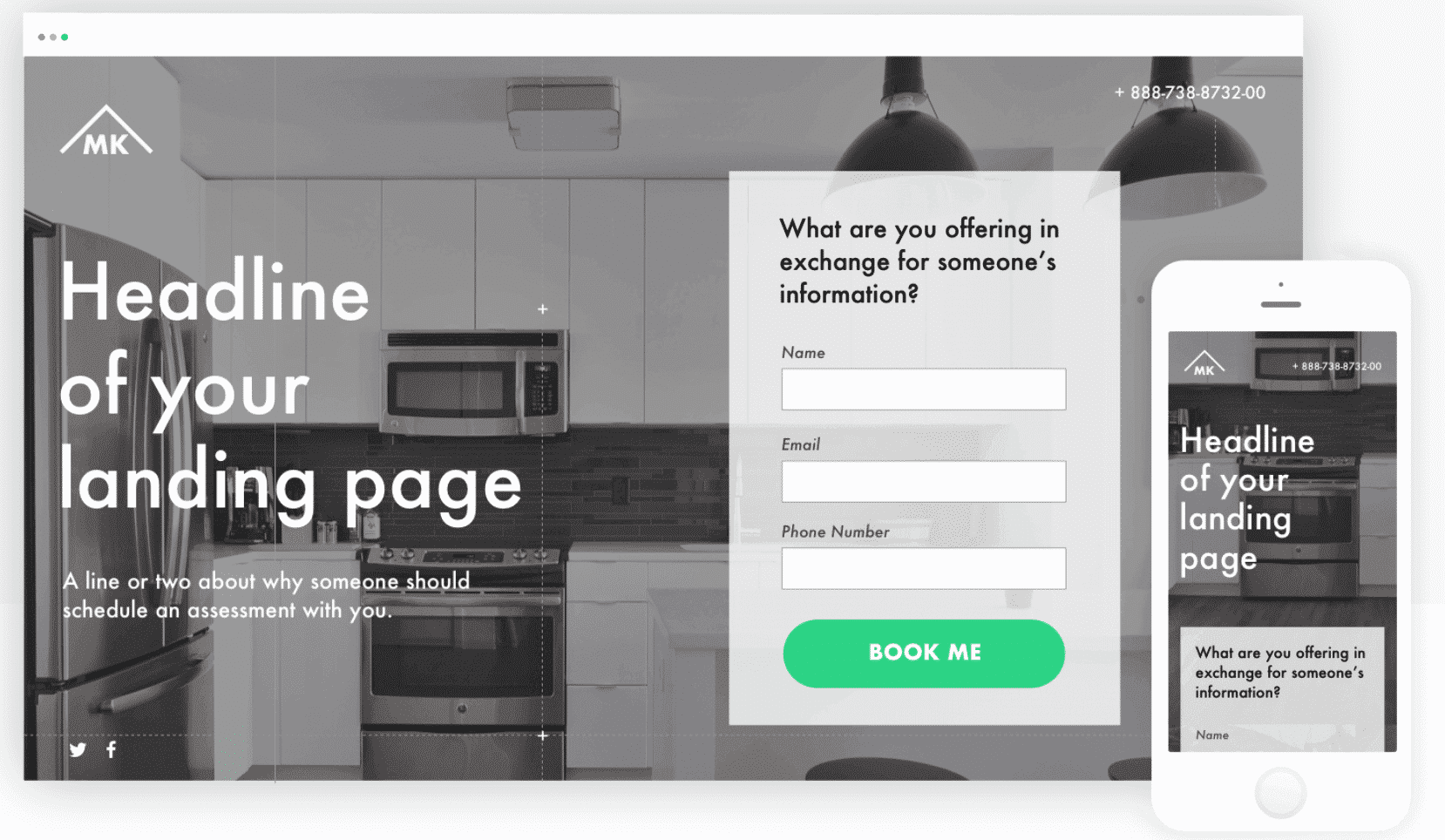 And, as a bonus, if you're also looking for sticky bars and/or pop-ups, Unbounce can help you create those, too.
11. Drift
Drift has a number of different features, but the one I want to focus on here is their chatbots. You can install these chatbots onto your site in order to automate a little bit more of your customer service and help answer customer questions 24/7.
The chatbot featured in the video above is programmed to help qualify leads and push them through the sales funnel. It can ask what position users have, or even set up appointments to speak to an actual representative. As far as chatbots go, this is a great one for B2B businesses.
12. Tipalti
Tipalti automates your payments and any business owner knows how valuable that can be. This tool can automatically handle invoice processing, tax compliance, payments around the world, and supplier onboarding.
https://www.youtube.com/watch?time_continue=1&v=7BDI9roQCq0
Pay suppliers, freelancers, publishers and affiliates without having to stop your day and click through too many screens. There's even fraud detection features, so you'll be able to do all this while keeping your business secure.
13. IFTTT
IFTTT (also known as "If This Then That") is a popular tool that lets you automate all sorts of systems for your personal and professional life. You can have "recipes" in place to do everything from syncing up your social media profile pictures to tracking your work hours in a Google calendar. These are small tasks, but it's the small tasks that can be distracting and eat into your day, so this is a great way to automate simple things.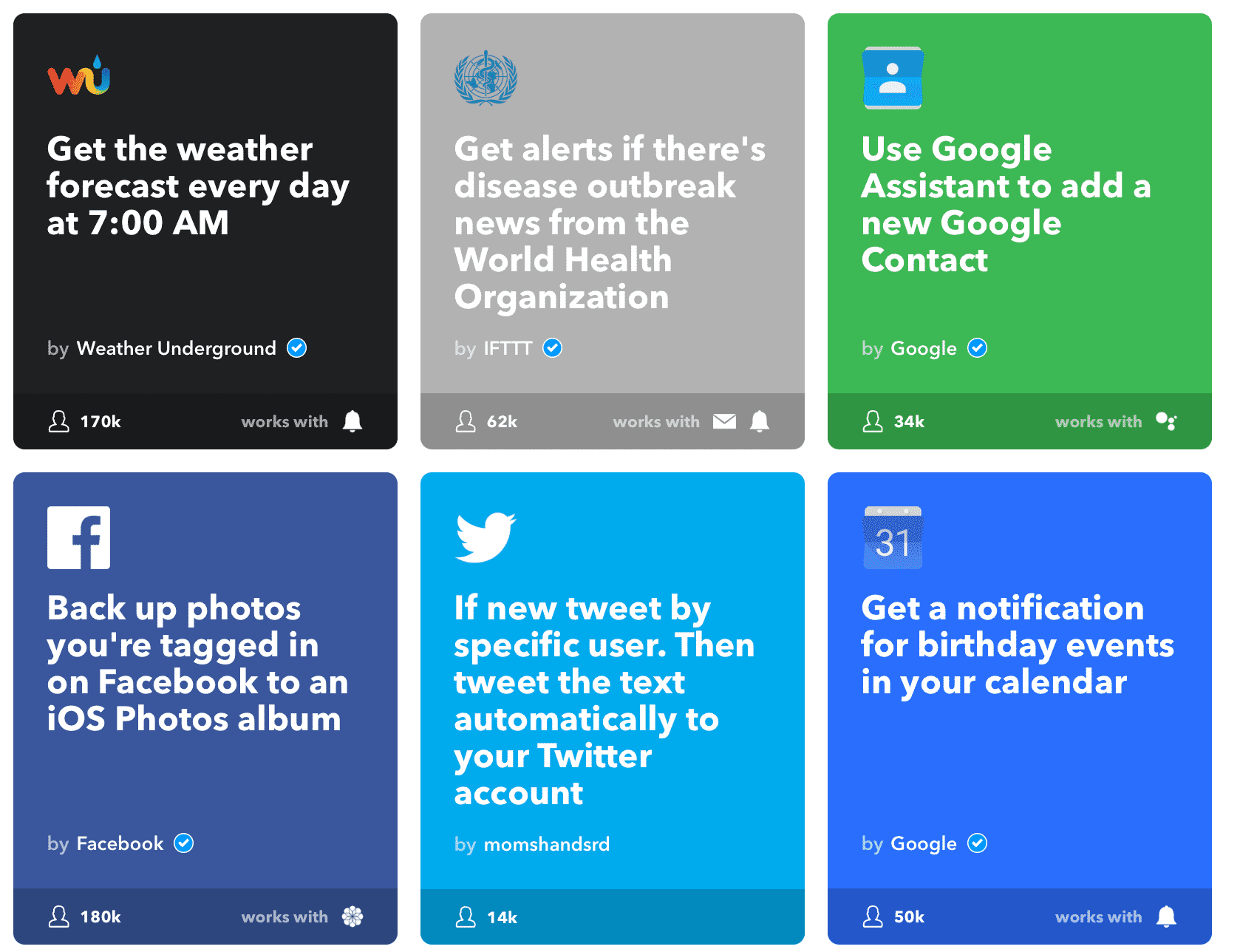 Looking for some new recipes to automate more of your business? This post has some of the best recipes for business automation.
14. Nudge
Nudge is an outstanding sales tool. It identifies which of your team members will have the best "access" to certain sales targets by examining current relationships, which can help warm leads up a little more quickly. They also have automated follow-up tools to help you expand your network organically.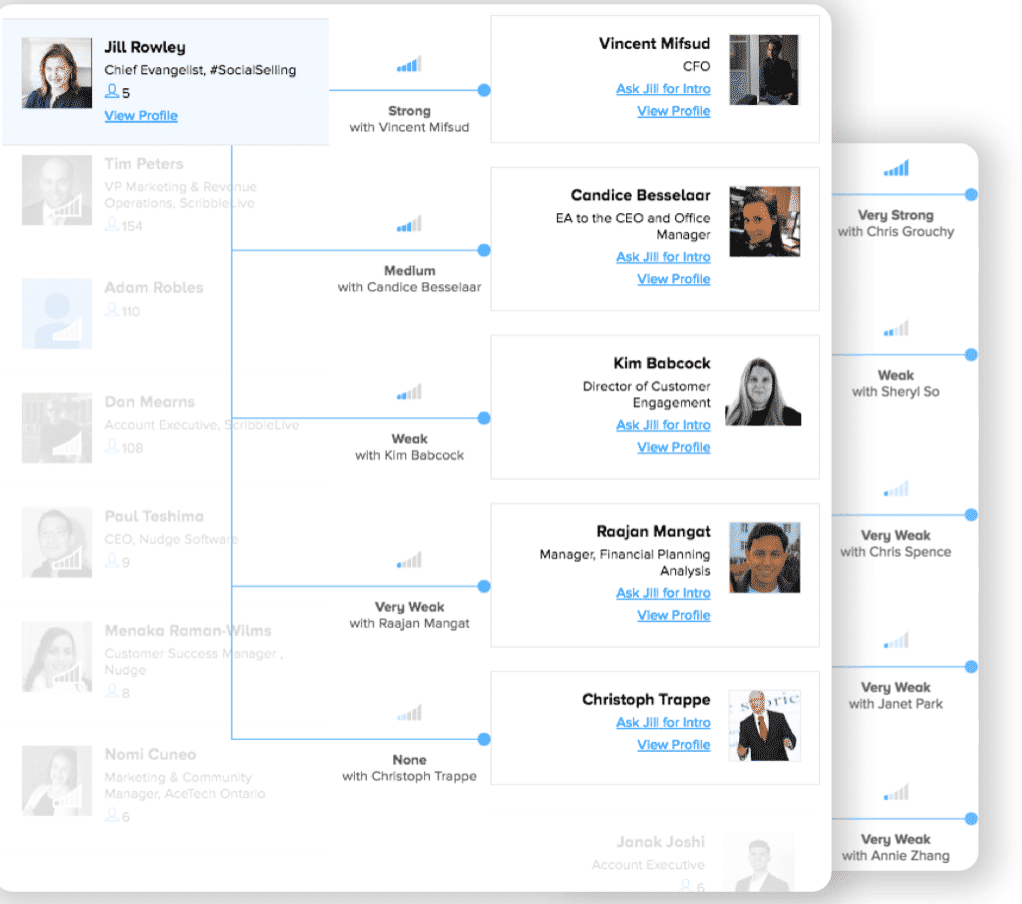 15. Pardot
Pardot is partnered up with Salesforce, so it's no surprise that their tools are great. They have great automation tools, including email marketing, along with excellent lead management and lead generation tools that will help you nurture leads from cold to hot.
One of my favorite Pardot tools though is their ROI reporting. They'll show you information about the marketing lifecycle funnel and how much ROI you're actually generating.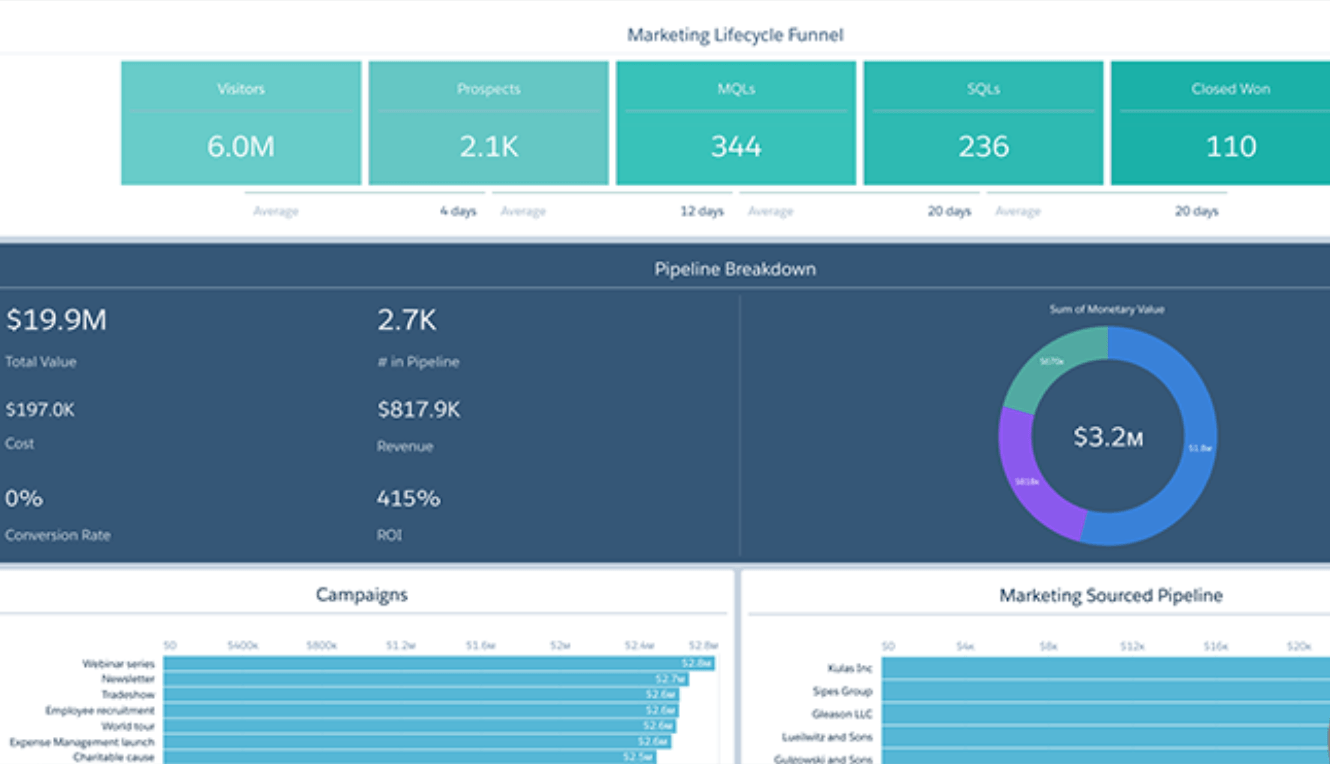 One of my favorite Pardot tools, though, is their ROI reporting. They'll show you information about the marketing lifecycle funnel and how much ROI you're actually generating. This is valuable information and it can be a huge pain and very difficult to put this information together manually.
16. GoToWebinar
Education is important in B2B marketing, making webinars a popular lead generation tool. GoToWebinar is an exceptional webinar hosting platform.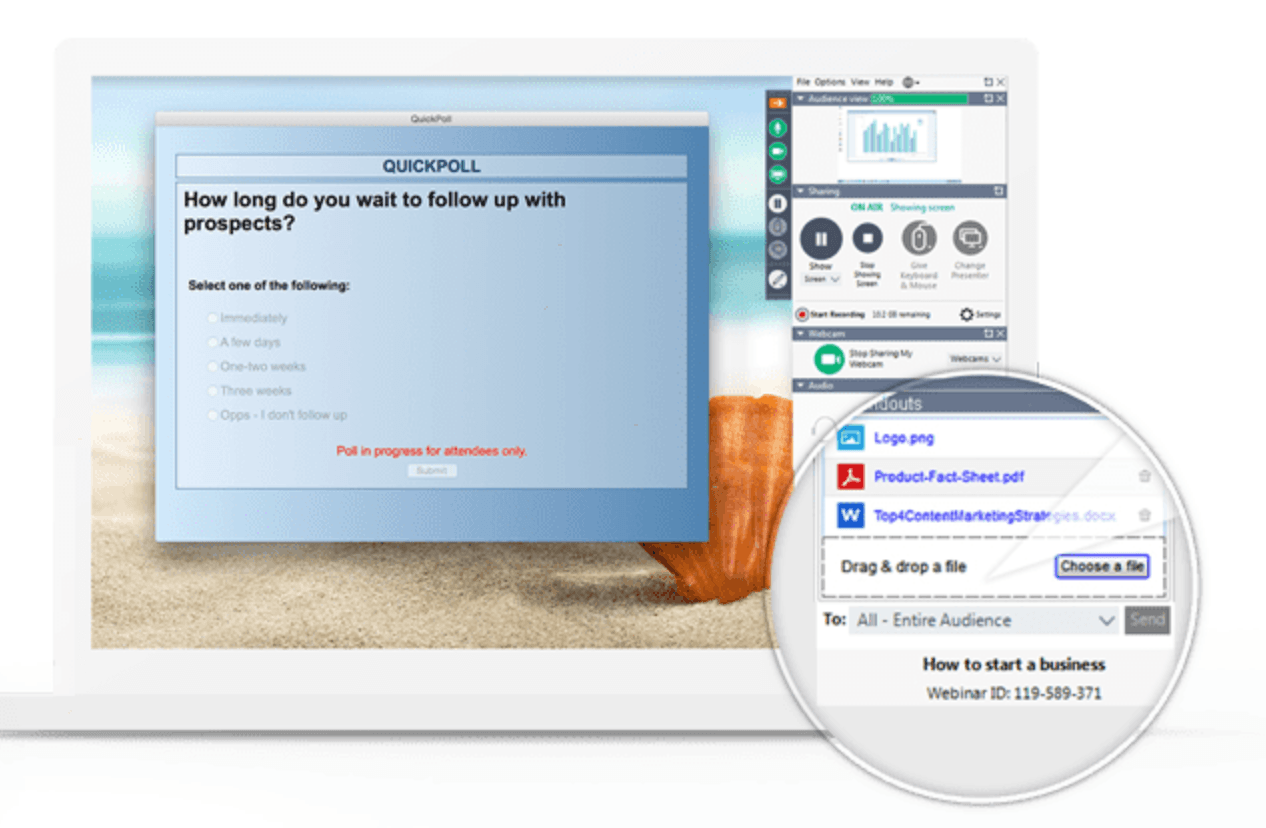 It's reliable, which is always a plus and user-friendly for everyone involved. It also has great engagement tools, like live chat and the ability to have polls that users can answer in real-time.
Interested in other webinar hosting tools? See other options here.
Conclusion
Running a business is difficult enough on its own, so finding the right tools to make some of your processes just a little easier is the way to go. All of these B2B technologies will be able to help you in some way, and many have integrations with other tools on the list.
What do you think? Which of these tools do you use for your business? Did we miss your favorite? Share your thoughts and questions in the comments below!
Leave a comment