5 Factors to Consider When Choosing Your Ecommerce Hosting Plan
by Ana Gotter • May 10, 2018
There's a lot that goes into creating an ecommerce website, and it's something that businesses spend a lot of time and money investing in. You need to choose the domain name, develop the site design, optimize for keywords and search rankings, write the copy, and design the logos.
There's another crucial step that can be easy to gloss over if you don't know what you're looking for: your ecommerce hosting plan.
It's easy to fall into the trap of choosing the hosting plan that meets a few key qualifications and seems to be the most affordable, but this isn't a decision that you want to rush. Instead, you need to do careful research and make sure that a given plan meets all your business's ecommerce hosting needs—both now and as you scale moving forward.
In this post, we'll talk about why your ecommerce hosting plan matters so much, what factors to consider when choosing one, and a few places to start looking.
Why Your Ecommerce Hosting Plan Matters
Ecommerce hosting companies typically offer comparable plans, with basic level plans to pro or enterprise plans. While the most obvious difference between the plans and their companies will be cost, there's a lot of other smaller, easy-to-overlook details that are actually more important.
What's a few dollars, after all, if your plan lacks the necessary security capabilities to protect your customers' information or the speed to load your site quickly? All ecommerce hosting plans and hosting companies, after all, are not created equal, so you want to dive into the fine print to really assess what's best for you.
You can absolutely change your ecommerce hosting plan and your hosting company at a later date, after all, but it can be a huge pain to migrate your site (for you and your customers) and is best avoided when possible.
Choosing the right hosting plan is undeniably important. Let's take a look at five of the factors you should be actively considering when making your choice.
1. Strong Security Capabilities
The customer may not always be right, but the customer should always come first, and lacking strong security automatically goes against that. This is one big area where you'll find that all hosting plans are not created equal, and you need to invest in a plan that has strong security features.
Look for a plan that offers Secure Socket Layer (SSL) protections automatically and opt for HTTPS, which is more secure than the conventional HTTP. Together, these additions can fully protect the information your customers share on your site. This includes everything from their name to their credit card information.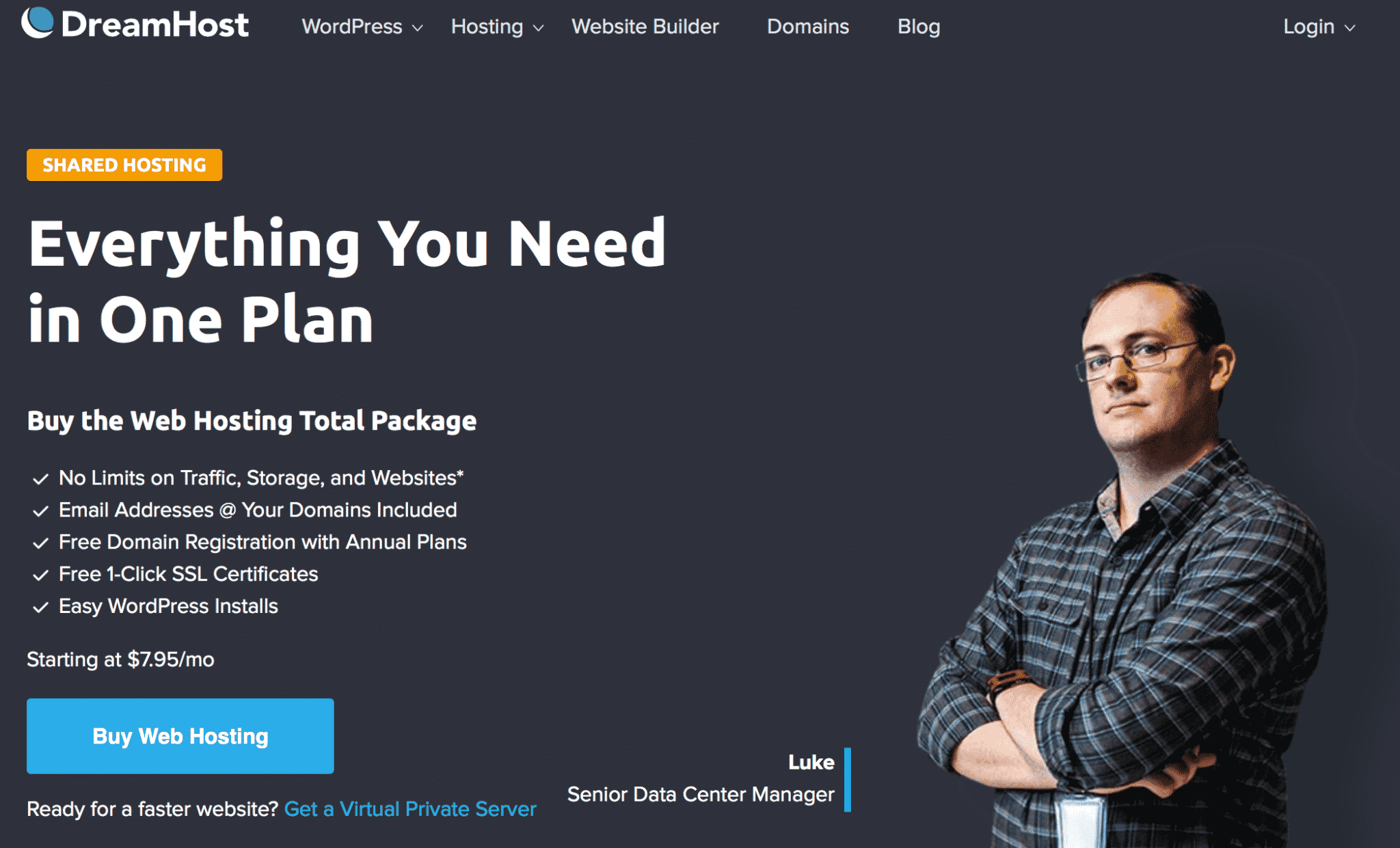 Security features are most important for pages where users will be submitting information, so go out of your way to make sure that lead pages, contact pages, and payment processing pages are all fully protected. It's a good practice, however, to make sure your site is protected from top to bottom so there aren't any weak links in the chain.
Web host companies that offer plans with SSL certificates include:
2. High Performance Abilities
Your hosting plan needs to be able to keep up with your site, its traffic, and your orders—both now and as your site grows.
Site speed is a big one. If your site is crashing when four customers are viewing it, or if it's taking more than two seconds to load, you're going to lose massive amounts of conversions.
Pro tip: Some plans will offer high-speed add-ons. Go ahead and pay for these, they're worth every penny.

Similarly, if your site isn't capable of handling high order volumes, you'll end up stagnant with no potential for growth and a slew of frustrated almost-customers on your hands.
Here's what you should be looking for if you want to guarantee high traffic and order performance:
A plan that offers isolated environments for orders with dedicated resources specifically for handling and processing orders
High processing capabilities and fast site loading speeds
Dedicated memory storage
CPU allocation
3. Strong Database Performance Potential
You may not think of your online store as one that needs strong database performance, but think again. There's a good chance that users aren't just browsing through your products, and that many of them will instead use your search bar to seek out something specific.
Your database stores all of your product pages and product information, making it easier for your customers to find exactly what they're looking for. Unsurprisingly, you can't afford to skip out on this.
Ideally, you'll know how many product files and the size of those files before you choose your plan. Always round up if you're unsure. Sometimes, though, businesses scale quicker than expected.
Try to choose a plan that you can grow into and choose a hosting company that offers higher-level plans if you need them. Plans that offer "scalable bandwidth" are typically good ones to investigate further.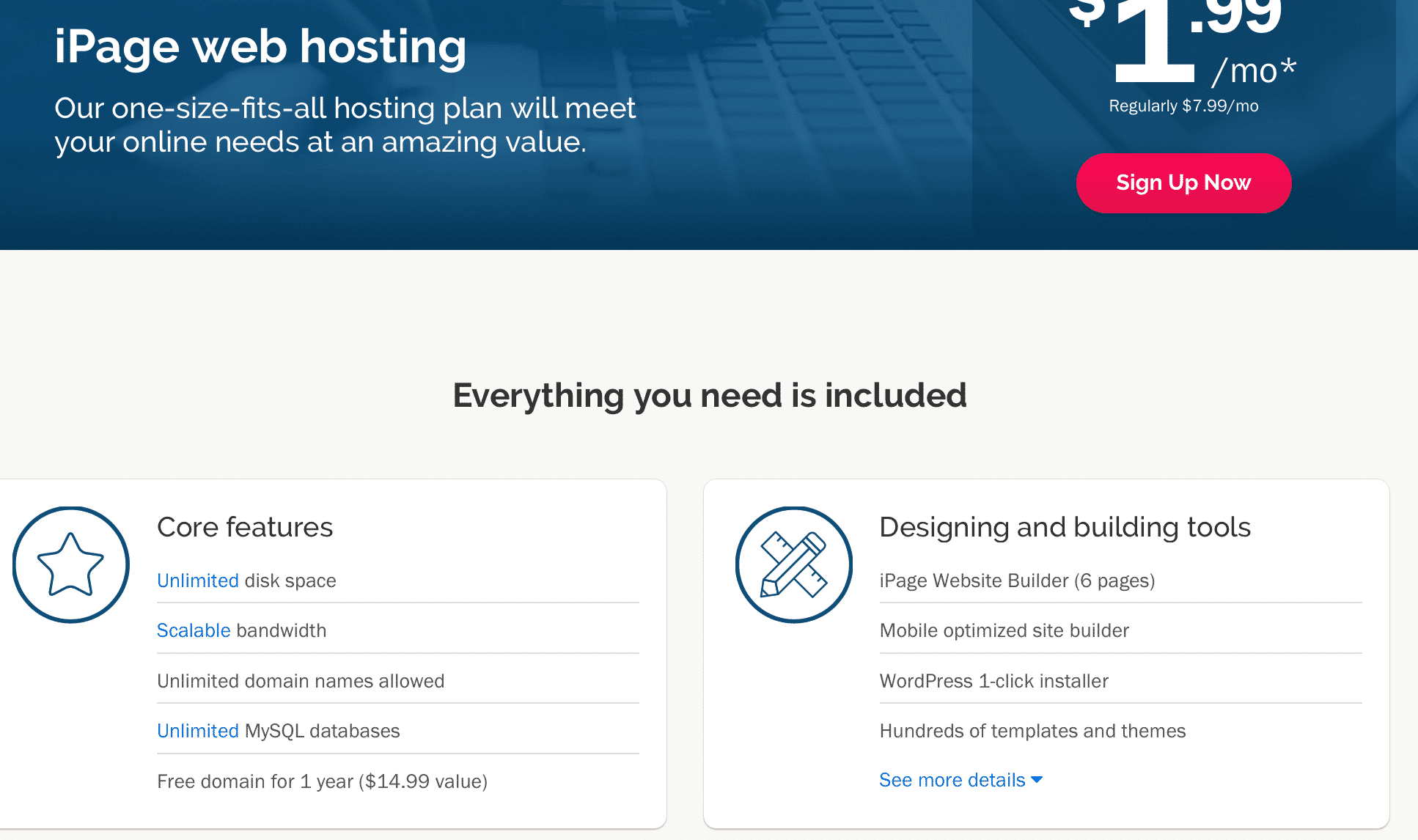 Look for a hosting plan with high processing power and choose a hosting plan that can accommodate the files you're planning on having.
4. Support For Your Ecommerce & CMS Software
Your site may look great, but how well does it function?
Believe it or not, while WordPress and Magento and other ecommerce software can all make your job easier, not every web hosting plan is compatible with all ecommerce and CMS software.
Because of this, if you want to use certain ecommerce softwares (like WooCommerce or Zencart) or certain CMS systems (like WordPress), you need to make sure that they're compatible with your hosting plan up front.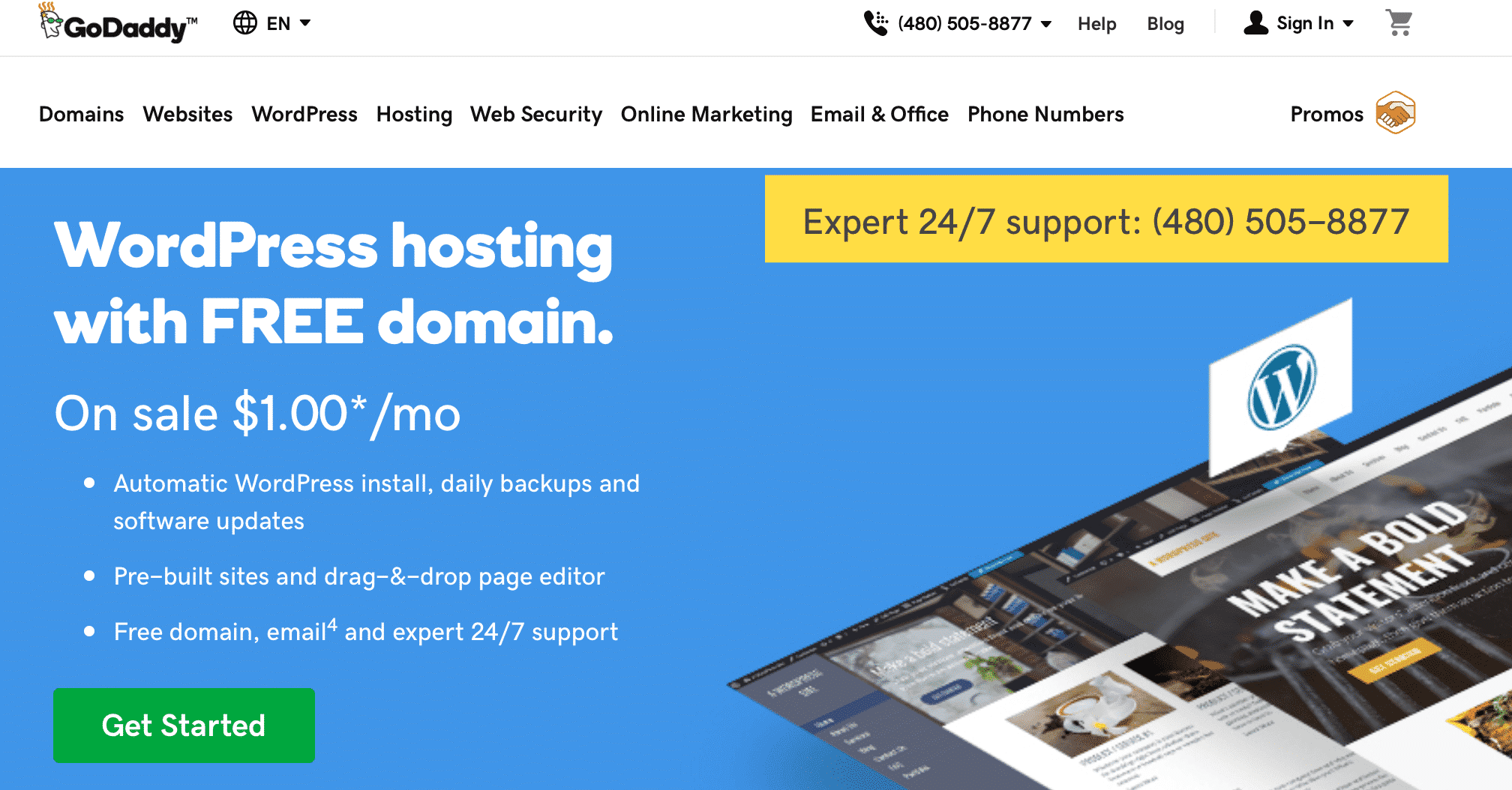 Certain hosting companies will have this in spades. Bluehost, which is my personal choice for web hosting, has one-click WordPress installation and automatically has WooCommerce up and running. iPage offers the same thing.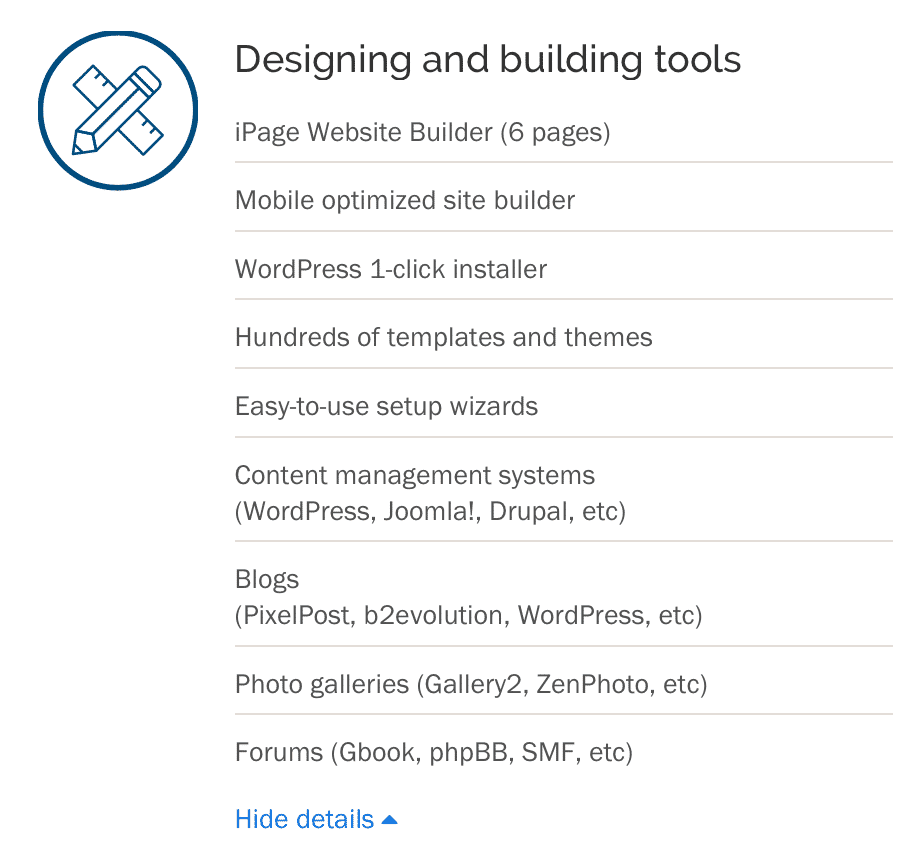 In addition to choosing a hosting plan that's compatible with your desired software, you'll also want to make sure that you have full control and flexibility over that software. If you need to do some custom coding for your WordPress site, you want to actually be able to do so.
Here's a few hosting companies that have great track records with this:
5. Intuitive Administrative Interface
This factor won't affect your customers at all, but it will directly impact your experience managing your site. Speaking from experience, this is an important consideration you don't want to overlook.
Different companies will have difference interfaces and panels on the back-end of things. Some will be intuitive, simple to both learn and use, while others will be complex and send you all over the site to find a single snippet of information.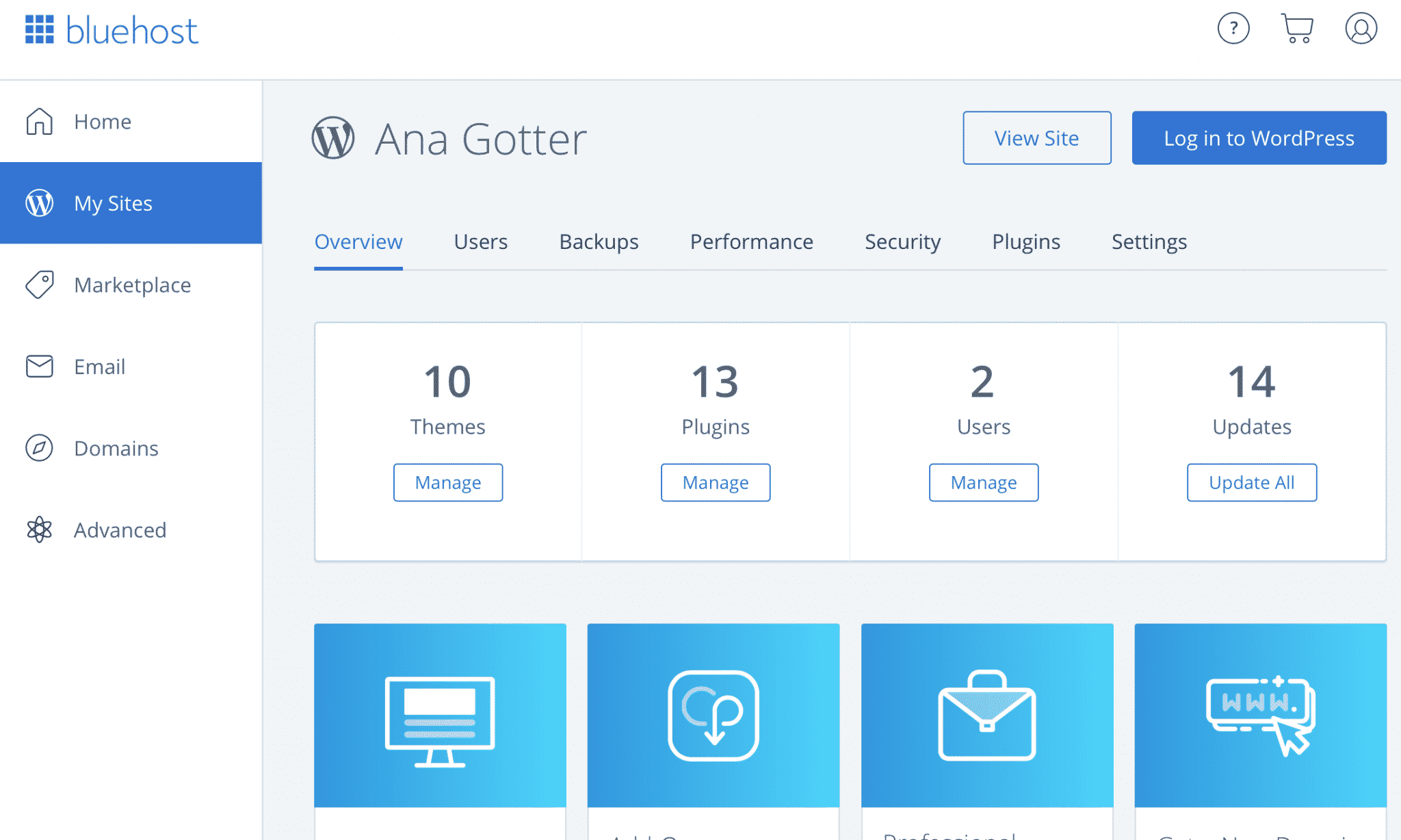 Within this, you'll also want full administrative control. You should be able to view error and log files so that you can track everything that's happening on your site—not just the sales.
You don't want to learn to be a server administrator, so don't choose a site that will put you in this role.
Typically, opting for company that offers cPanel web hosting is a good way to go. A few examples of these companies include:
Conclusion
The ecommerce hosting plan you choose is more than about saving a few dollars. It will directly affect the security of your site, your site's performance capabilities and your experience managing it.
Remember to choose a plan that not only meets your needs now, but will continue to do so as your business scales over time so you don't paint yourself into a box without realizing it.
Since ecommerce business owners spend so much time online and most customer interactions are happening on your site, you can't afford not to find the perfect ecommerce hosting plan for your business.
What do you think? How did you choose your ecommerce hosting plan? Does yours meet everything on our checklist? Share your thoughts and questions about your hosting plan in the comments below!