For Marketers, Black Friday Planning Starts Now
Business
•
Ecommerce
•
Marketing
•
Patrick Francom
September 8, 2021
By Patrick Francom, Sr. Director, Ecommerce at Disruptive
If you're anything like us, you can hardly believe it's already that time of year again- the kiddos are back in school, Halloween decorations are appearing on store shelves, and the last bit of summer is quickly fading into the magic of fall. And if you're a marketing professional involved in an ecommerce business, you and your teams are starting to think through Black Friday plans. (Hint: If you haven't already, now is a great time to start!) We are literally counting down the days!
"Ecommerce Peak Season"
For ecommerce businesses, this is the time of year that could be classified as "peak" season- a time when you know sales will be high and marketers like you will want to tap into several different types of targeting to take full advantage. If you're interested in learning more about quarter-by-quarter seasonal planning, go here. Despite all the uncertainty and anomalies businesses have been forced to navigate in the last year and a half, ecommerce continues to grow – online sales hit $408.51 billion, up 21.9% from $335.15 billion in the first two quarters of 2020 (https://www.digitalcommerce360.com/article/quarterly-online-sales). With online growth continuing, even after huge growth each quarter of 2020, you can be certain customers will make this the biggest Black Friday, and Cyber Monday holiday season ever.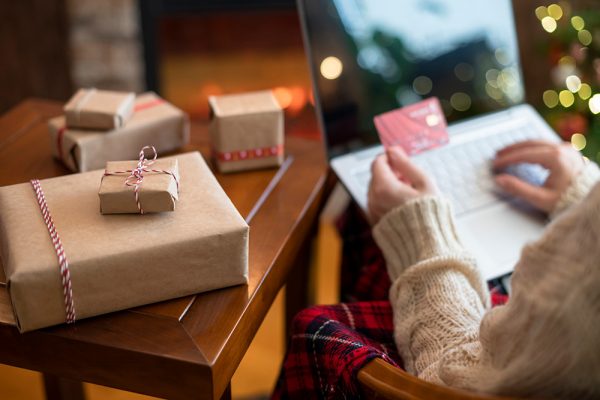 Start Your Black Friday Planning Early
It's imperative to start the planning process early in order to be prepared. Some customers start looking for deals as soon as October (is anyone else disturbed by the candy canes that are appearing even before the Halloween candy is gone?) and you'll want to plan your campaigns in a way that builds your brand story and creates anticipation for what is to come, with coupon codes, special offers and information to help a customer as they do their research.
It goes without saying (but we'll say it) that your team must plan accordingly for inventory, which has been a challenge in itself as a result of limited resources and worldwide shut downs. Your team should also be thinking through price and promotion testing, website speed and bandwidth, mobile presence, internal resources, sales channels and contingency plans now – so you can make the most of the season.
As a marketing professional, you should be focused on creating compelling campaigns that will drive traffic and convert to sales well before the Black Friday rush. There are many facets of successful holiday marketing campaigns, and throughout the weeks leading up to Black Friday we'll be covering several important areas in-depth including retargeting, email marketing, organic and paid social, analytics, and creating cohesive brand messaging across all platforms.
Black Friday Checklist
Check out our handy Black Friday checklist and additional content and advice for marketing professionals.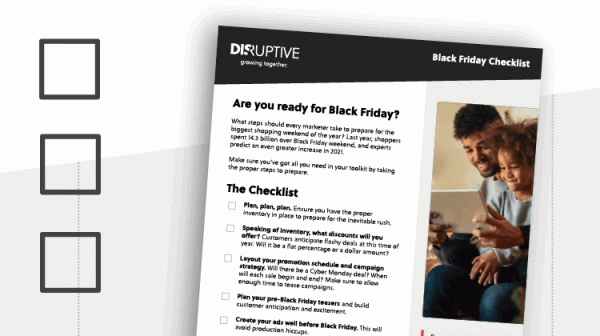 Leave a comment