Landing Page Design and Optimization
Landing Page Design and Optimization
Your landing pages are some of the most important pages on your website. First impressions are critical, especially online, so you need your landing page to simultaneously meet customer expectations, sell your product or service, and communicate trustworthiness and credibility.
Pull it off and you create a great user experience. Blow it and your chances of turning a click into a customer are next to zero.
At Disruptive, we recognize the importance of a conversion-optimized landing page. To make sure our clients get the best results possible from their hard-earned traffic, we A/B test every landing page until we find the design that delivers.
Custom Landing Pages
We build custom landing pages that are individually designed for your business. No two sites are the same, we build and optimize your landing pages to perfectly suit the needs of your site and audience.
Our conversion-focused team of designers is committed to creating a wide range of landing pages for your site. This allows us to test how different landing pages affect your conversion rate and find the most profitable designs for your business and target market.
We work with you to ensure that our designs match your existing brand and layout. Since our landing pages are built without interfering with your existing site, you are able to maintain your site and SEO efforts independent of our testing.
That being said, many of our clients like our conversion-optimized landing pages so much that they redesign their sites to match our layouts!
A/B Testing
One of the keys to our success is our obsession with split testing (also called A/B testing). We love to run paired tests because it allows us to identify which pages and page elements are creating the most value.
A good A/B test is a lot like a good science experiment. You come up with a hypothesis and then test your idea against your normal landing page. By sending part of your traffic to each page, you can directly compare the results and pick a winner.
The more times you split test, the closer you get to identifying the "ideal" page. Each test tells you something new about your audience and how to convince them to convert.
What Makes Disruptive Different?
We never put your campaigns on autopilot.
Landing Pages That Deliver
At Disruptive, we design landing pages like a tester, not a designer. While we've got a great team of on-site designers and love a great looking page, we recognize that form should serve a function.
We design our pages to convert. To make sure that you are getting the most from your landing pages, we measure the performance of each new design. The designs that perform well, we keep. Everything else, we leave behind.
Beautiful designs are nice. Designs that convert are better.
Not Just Your Average Design Agency
At Disruptive, we spend a lot of time driving traffic to websites, so we know how much work it is to get people to your landing page. That's why we put so much effort into designing your landing pages for the optimal conversion rate.
The higher your conversion rate, the more money you make. Your bottom line is our top goal, so we continually work to set your landing pages up for success.
To find out how our design and testing expertise can help you get the most out of your landing pages, contact us today!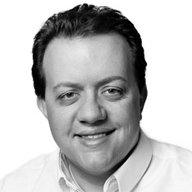 "Disruptive makes me look like a hero. They're easy to work with, diligent and—above all—dedicated to my success. We've doubled our leads for four straight years!"
Andrew Parker | Director of Digital Marketing, iTOK

"Disruptive hates wasting money as much as I do! They are savvy at figuring out how to make PPC work for my business."
Matt Burgener | Chief Marketing Officer, Copart

"Disruptive is my trusted source to make sure I am getting the most out of my digital marketing. They take the drama out of the decision-making process and let the data speak for itself."
Gary Lundmark | Director of Digital Marketing, Guitar Center