3 Tips for Bragging about Your Conversion Optimization Successes
Site Optimization
•
Andrea Warner
September 1, 2016
Really. It's okay to shout from the mountaintops, "I made the company a lot of money with this optimization test!"
In fact, I'd venture to say that if you don't brag about your test, you'll watch your site optimization efforts languish and die a short and quiet death.
Nobody will attend the funeral either, because nobody knew it was there to begin with.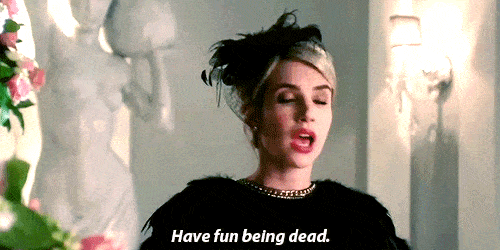 If you play a leadership role in your website optimization program, letting your company or organization know the value that the program delivers is one of your most important jobs.
Not only will it help your program survive, it's also how you secure the resources you need to expand your efforts and do bigger and better work.
So, how can you communicate why your program matters? Here are 3 short and sweet ways to show your optimization program's value.
Tip 1: Simplify the Success
To get buy-in for testing and optimization, you need to communicate it to company executives and decision makers in a way that resonates with them.
Long, text-heavy, and multi-slide presentations don't cut it, especially the higher up in the organization you go. The details might matter to you, but the results are what matter to upper management.
Think hard about what you show your leadership team. Key elements to include:
Why you focused on testing the specific element or elements
Your hypothesis
Pictures of the variations tested, highlighting what changed
The conversion lift experienced
The impact on the business
That's it. Ideally, do this on a single slide that tells the story at a glance.
Tip 2: Gamify Testing and Optimization
People love games. So, to slightly paraphrase a heading from this Forbes article on gamification, turn your employees into players, not puppets.
Include all levels of employees in your testing and optimization program and they'll grow to understand what you do, love what you do, and support it.
Here are just a couple of ways we've seen optimization programs successfully involve the employees through gamification:
Let employees submit test ideas. Then reward them if their idea gets selected and publicly recognize them if their ideas produce a big win.
Hold a company-wide contest any time you launch a test. Have people submit their best guesses on the winner and/or winning margin. This keeps employees engaged with each test through its completion and shows them that data, not intuition, is the best way to make decisions.
In addition to increasing engagement with your tests, gamifying the testing process also helps people take a failed test less seriously. After all, there's always the next test, right?
Tip 3: Centrally Document All Tests
Most optimization programs develop test plans with details about each test. When the test concludes, they augment the test plans with test results, key learnings and what they plan to do in response to the results.
For example, here's simple way to track CTA testing in a spreadsheet: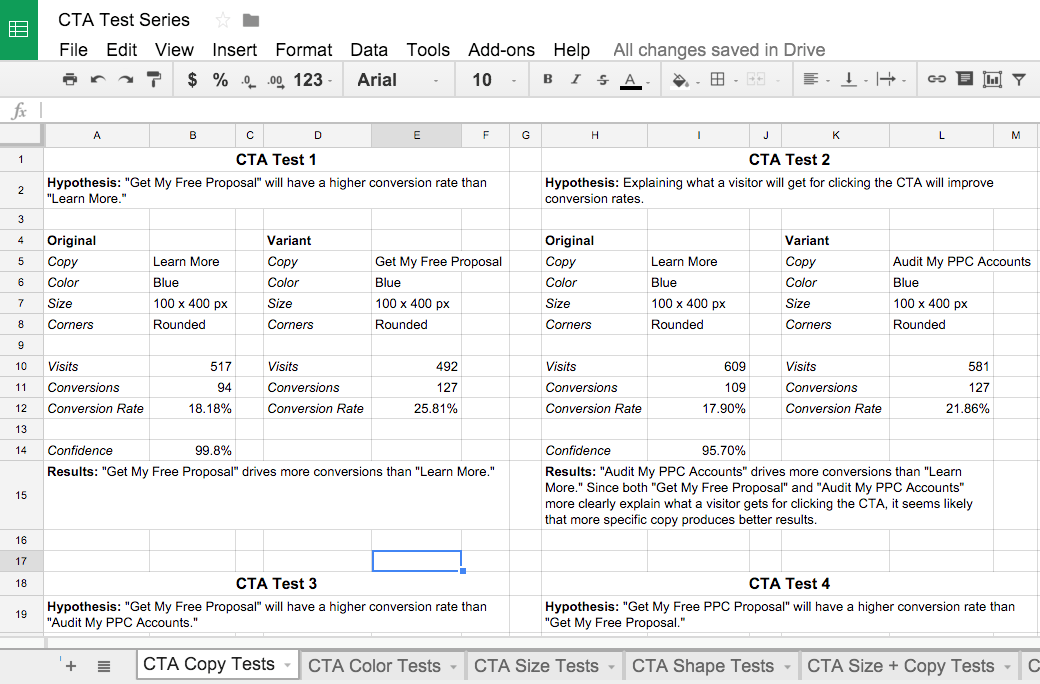 To get the most out of your test results, it's best to build a single document or repository that includes each test you run and its results, the date of the test, and key findings.
Organize it by type of test, such as customer journey testing, CTA testing, mobile site or app testing, value proposition testing and/or other categories that make sense for your particular industry and organization.
Be sure to include images of what was tested.
This document or repository has several uses. It can serve as a training resource for your program, but it also as a record of what your program has done.
You might use it to identify tests to run again when it's been a year or more since you ran a test and the performance of your winning variant may have dropped off.
As you add to this record, it can eventually demonstrate the evolution of your program—perhaps from simple button color tests to extremely complex, cross-channel and multi-device tests.
And, most importantly, a central record provides page after page of proof that testing and optimization work.
Conclusion
It's not enough just to have a few testing wins. If you don't tell people (especially management) about your optimization successes, you probably won't have many more.
However, by using the tactics in this article, you can get your testing efforts the attention they deserve and keep your business focused on developing the ideal website experience.
How have you communicated the value of your testing and optimization program? I'd love to hear any tips and tricks you can offer, links to useful testing-related templates, and stories of your experiences in this area.
Leave a comment