What to Look for in a CRO Agency
by Aden Andrus • December 11, 2019
Let's face it. Whether you're trying to sell a product, service or something else online, getting people to convert on your website and landing pages can be tricky.
I mean, it's hard enough simply getting people to your website. You have to create content, build advertising campaigns, write copy, produce images and videos…the list goes on and on.
But then, after all of that effort, you're still not done. You still have to get people to actually convert. After all, if people don't fill out your form, buy your product or do whatever else you want them to, it's all for naught. There's no point to advertising if people don't actually convert on your site.
This is why every business needs to be doing some form of conversion rate optimization (CRO). No matter how good your website or landing page is, if you aren't regularly testing it, I can guarantee that you're missing out on potential leads, sales and other conversions.
However, when it comes to conversion rate optimization, most business owners and marketers feel a little out of their depth. They're not exactly sure what to test or how to set up and evaluate an effective test. So, instead, they decide to ask a CRO agency for help.
If you don't know much about CRO, though, it can be hard to figure out whether a CRO agency will get you the results you need…or if they're just taking advantage of your inexperience. That's why, in this article, we're going to tell you exactly what to look for in a winning CRO agency.
What to Look for in a CRO Agency
Conversion rate optimization used to be something that only massive businesses like Google or Amazon could afford. Basically, you'd have to hire a team of scientists/developers to set up, run and optimize your website.
These days, however, conversion rate optimization has become increasingly accessible. You can even do some basic forms of it for free using Google Analytics. As a result, a lot more CRO agencies have popped up in recent years. Some are good and . some are bad, but because CRO is such a specialized, time-intensive process, they all tend to be a bit on the pricey side.
When you're looking at dropping a few thousand to a few hundred thousand dollars on a CRO agency, you want to make sure that you're getting your money's worth. Fortunately, there are some clear warning signs that you can watch out for that will help you separate the good agencies from the bad ones.
Is There Pushback?
Odd as it might seem, when you're talking to a CRO agency, you should look for an agency that pushes back a little against your expectations. A good agency will have a feel for what sorts of expectations are reasonable and will make sure that they're setting the right expectations in the sales process. If all they say is "yes, we can do that", they're setting everyone up for disappointment and frustration.
A good CRO agency will ask you a lot of questions to get a good feel for your business, your site, your customers and your needs. The goal of these questions won't be to just make you feel like they care, they're actually trying to determine whether or not you're a good fit for their business (and possibly CRO).
If you want to learn a lot about a CRO agency, pay attention to the questions they ask (or don't ask).
There's a lot of psychology to what an agency says and doesn't say during the sales process. A good agency will push you to make sure that they are the right fit for you in the same way that you should be pushing them. If they don't, you probably don't want to work with them.
Are They Easy to Communicate With?
One of the most nerve-wracking things about conversion rate optimization is the fact that you're messing with the most important pages and elements of your site. For many businesses, the success or failure of their site is directly tied to the success or failure of their business. Letting someone mess with that can be a bit terrifying.
And, it only gets worse if that someone leaves you in dark about what they're doing and why.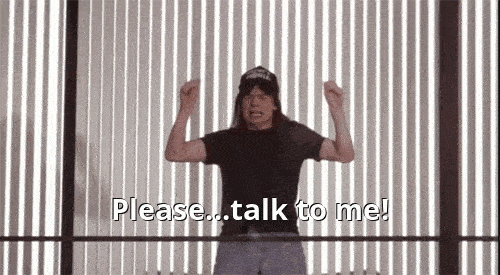 Even during the sales process, a good CRO agency will let you know what sort of communication you can expect. How will you get updates on progress? What sorts of deliverables can you expect? Who are the key players that you'll be talking to? Have you had a chance to talk to them yet and do you feel good about them and their communication style?
If you're getting close to signing a contract with a CRO agency and you don't feel like you have good answers to these questions, you may want to reconsider signing with that agency.
Remember, the sales process is like the courtship phase of a relationship. It's as good as things are going to get, so if the communication isn't great during the sales process, it'll only be worse after they already have your money.
One other thing to look for is the agency's ability to explain their plans, process and what they're doing. As we mentioned earlier, most business owners and marketers aren't CRO experts—which is why they're hiring a CRO agency in the first place. But, an agency that really knows their stuff should be able to explain things in a way that makes sense to you.
Even without being a CRO expert, before you sign up with an agency, you should have a testing roadmap that you agree with and that makes sense to you. If you don't understand something or are worried about something, ask! Don't assume that it's okay because they're the experts. Odds are, if an agency can't explain things satisfactorily during the sales process, they probably aren't a great fit for your business.
Inexperience
While there are definitely a lot of common themes to conversion rate optimization, there's also a lot of variability in what works for different types of businesses in different industries. That's why it can pay big time to find a CRO agency with experience in your industry.
Why is this such a big deal? Well, CRO testing takes time, and the less you have to test, the quicker you can start getting the results you need.
If your agency has experience working in your industry, they probably have a good feel for what parts of your site to test first and what sorts of changes to try out of the gate. Is that a guarantee that your conversion rate will double overnight? No, but you do have a much better chance of getting good results faster when your agency already knows your industry.
In addition, part of conversion rate optimization is figuring out the market, audience and business model of a company. All of that takes a lot of time, research and talking to the client. The better the agency knows the industry, the less time they have to spend figuring it out.
Now, it can be hard sometimes to find agencies with experience in your particular industry—especially if your business is very niche—but even if you can simply find an agency with some sort of relevant experience, that can be very beneficial.
For example, Disruptive has a lot of experience in the pest control industry, experience that translates well into other industries like solar or home security sales. And that's just one example. There are lots of industries that tend to follow certain trends when it comes to conversion rate optimization, so even if an agency doesn't have direct experience in your industry, that may not be a make-it-or-break it problem. But, if they do have experience in your industry, that may be just what your business needs to succeed.
Are They Adaptable?
If there's one rule in conversion rate optimization, it's that no two sites are (or should be) the same. If an agency only talks about general best practices—instead of talking about how they'll figure out what works for your website—you're probably talking to the wrong sort of agency…no matter how well they know your industry.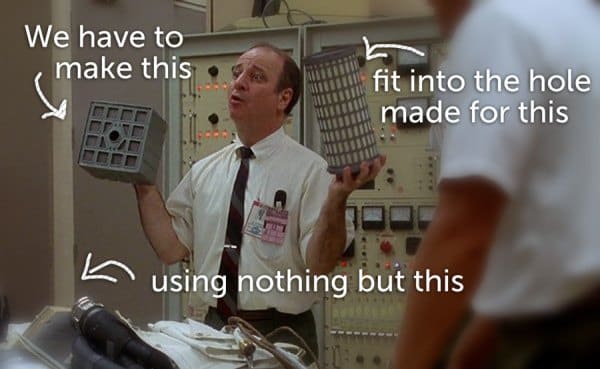 Now, don't get me wrong, best practices can be a great starting place, but the whole point of conversion rate optimization is to use testing to identify what works best for your website, specifically. As a result, your CRO roadmap needs to be flexible and adaptable. It should start with the most important and obvious tests and then use what you learn from those tests to improve performance in other areas.
Weird things happen in CRO testing and no one can quite predict what sort of changes will produce the best results. If your CRO agency has a cut-and-paste plan for your site, they probably don't really understand your website, your audience and your marketing strategy.

Finally, the key to creating an adaptable, effective CRO testing strategy is understanding exactly what your business's goals are. If you're having a hard time seeing how an agency's testing strategy will produce the kind of results that you need, pay attention to that feeling. Spending a ton of money to get results you don't care about will only create frustration for you and your agency in the long run.
Conclusion
Hiring a CRO agency is one of the best ways to get more out of your online marketing. We've got countless case studies from our own clients to prove it. But, if you don't hire the right CRO agency, it's almost worse than not hiring an agency at all.
That's why it's so important to take your time and make sure you're comfortable with the agency and their testing roadmap before you pull the trigger. After all, no one wants to waste tens-to-hundreds of thousands of dollars on CRO testing that doesn't work.
The good news is, using the criteria we've discussed in this article should put you well on the way to finding and hiring the right agency. And, incidentally, if you're curious to see if that agency is us, let us know here or in the comments. We'd love to help you out!
Have you ever tried CRO before? Hired a CRO agency? What was your experience like? What other things would you recommend watching for during the sales process? Leave your thoughts in the comments.