Features vs Benefits: A Cartoon Case Study
by Allison Otting • March 10, 2014
One of the biggest things that online marketers will tell you to pay attention to is features vs benefits. We're told to always use benefits over features, but what is the actual difference? Instead of throwing out some definitions, we're going to explain this Popeye style. Yes, Popeye the sailor man!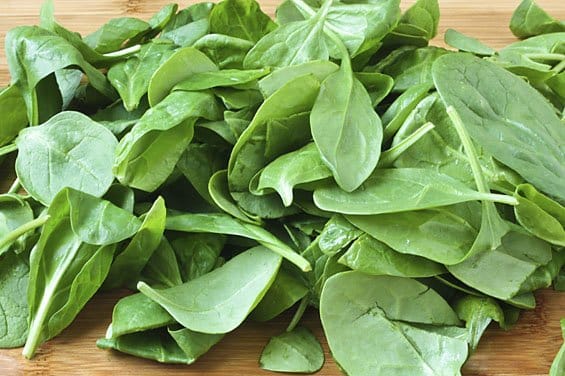 Let's establish the "features" of spinach. Diana Herrington gives us some facts: It's loaded with vitamins and minerals, it's an anti cancer food, it's good for your eyes and bones AND Diana tells us that it contains more nutrients per calorie than any other food on the planet.
Everyone should be eating spinach now. Right?
Actually, I'm pretty sure that NONE of that is going to matter to your five year old. All he wants is dinosaur shaped chicken nuggets.
Customers are like that, sometimes. Features are great to you, but features don't sell.
Introduce Popeye. He's a tough sailor with amazingly huge forearms and a permanent squinting eye. He's in love with the slender Olive Oyl, and both of them are constantly bullied by the giant Bluto.
Here we introduce the problem: Popeye needs to beat Bluto. What is Popeye supposed to do?
Eat spinach. When Popeye eats spinach he gains the strength and power to do anything. He is able to beat up Bluto, which makes him a hero and a champion. He's able to save his love interest, which might end with a smooch.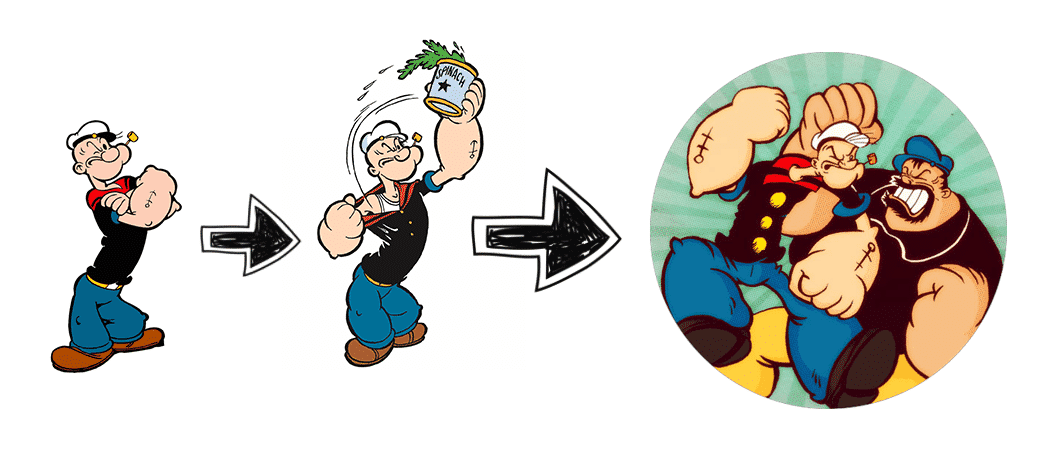 Want to look at this from a marketing standpoint? Popeye's popularity and fondness of leafy greens boosted spinach sales by 33% during the Great Depression. Children wanted to eat vegetables because they saw the benefits that Popeye experienced and they wanted those benefits too.
Does that help you understand features vs benefits a bit better? Remember, you aren't selling why spinach is good for you, but what spinach can do for you.
Now not all of you are selling vegetables, and I'm sure that none of you are marketing spinach. Let's talk about how you can turn your features into benefits.
The Three Steps of Writing Benefits
1. Establish your clientele's problem. Often we want to jump right into why our product or service is so great, but remember that it's really worth nothing unless it solves an existing problem.
Think of every single issue or inconvenience that this possible customer might face.
Let's say you're selling external battery cases for cellphones. Some problems that cellphone users might face: phones dying in the middle of the day, having to be tethered to a wall charger or maybe fear of running out of battery when you're travelling.
2. Establish the features of your offer. See, we're not throwing away your features! These are the basis of what your benefits are. Examples of features could be: your battery case doubles the length of battery time, fits right on your cellphone as a case and has a backup battery just in case.
3. Establish the tailored benefits of your offer. All you have to do is take the problems that you established and explain exactly how the features of your product solve that problem. Never run out of battery in the middle of the day again, charge your cellphone on the go, and never worry about having to find an outlet in the airport again.
See? Not too bad. It might take a little bit of practice, but writing benefits is fun and can really boost your conversions. Following these three steps will make sure that you never have to argue features vs benefits ever again.
Now you'll have to excuse me: for some reason I'm craving a green smoothie.
Looking to learn more? Download our free landing page guide!