Understanding Conversion Rate Optimization (CRO) and Why It Matters
Site Optimization
•
Jamison Peterson
January 4, 2022
By Jamison Petersen
You find yourself with a high amount of website traffic every month. You should be happy, but there's a blaring problem. None of your website visitors are converting or performing an action on your website. No one is signing up for your email subscriber list or going through with a purchase.
The solution could be implementing conversion rate optimization strategies. Luckily, conversion rate optimization (CRO) isn't overly complicated. When used correctly, it can help you understand the most important people of all — your website users.
This guide will cover all things CRO, including the best tools and strategies to start implementing today.
What Is a Conversion Rate?
Put simply, a conversion rate is the number of visitors who complete an action on your site. A conversion rate can encompass a wide variety of goals depending on the purpose of your site.
For example, if you are an ecommerce site, your conversion rate would involve the number of individuals who make a purchase. In contrast, if you run a blog, your main goal is to get as many subscribers as possible. Therefore, before trying any CRO strategies, it's essential to define your goals with your site.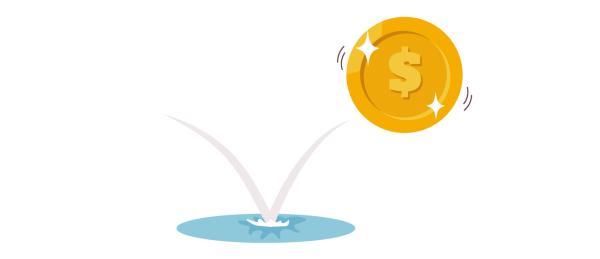 How To Calculate Conversion
Once you know what you're aiming to solve, you can calculate your current conversion rate. You can do so by dividing the number of conversions you receive by the number of site visits and multiple that by 100.
For example, say you made 30 sales and had 1000 visitors last month. Divide your number of sales (30) by the number of visitors (1,000) to receive .03 and multiply that by 100 to get a 3% conversion rate.
Remember that each industry and website niche has a different average conversion rate. To illustrate, the average conversion rate for the arts and crafts field is 4.01%. However, electronics and commercial equipment only see a 1.39% conversion rate. Since conversion rates can fluctuate widely, it's important not to get caught up on one number.
What Is Conversion Rate Optimization?
CRO refers to the process of increasing the number of visitors who perform an action on your website. There's a lot more to CRO than coming up with testing ideas. A well-defined CRO strategy examines the user journey on your site, including what's either influencing users to go through with an action or what's stopping them.
CRO has plenty of other benefits for your business as well. First of all, you can lower your customer acquisition costs. Instead of spending money trying to attract new website visitors, you can put your finances into those who are already interested. By upping your user experience on your website, you can also increase your customer lifetime value, trust, and overall satisfaction.
In the end, CRO is a must-do in today's website-driven and customer-centric world.

How To Create a Conversion Rate Optimization Strategy
Before going out and trying some CRO strategies, it's important to pinpoint what you need to optimize and who you need to optimize it for.
Define Conversion Goals and What It Means in Your Niche
When setting up your conversion goals, remember to pick one that you can easily measure. It also helps to break conversion goals into macro and minor goals. Your macro goal will be the end goal you want users to take, such as purchasing a product.
Micro conversion goals are the smaller steps users take before making a big decision, such as visiting multiple pages on your site or looking through videos or pictures. Define your micro-goals by thinking about your niche and the likely steps users will take.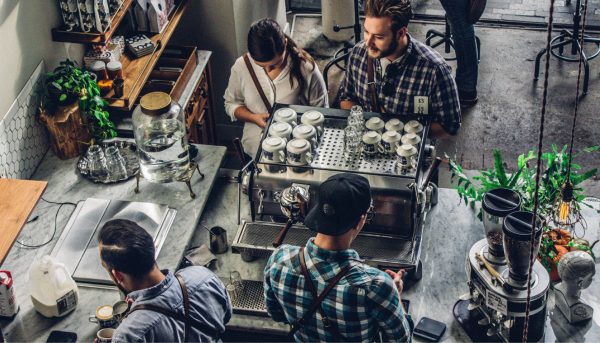 Who Is Your Potential Customer?
Apart from putting yourself in your possible customer's shoes and thinking of what you would do before going through with the end goal, you also need to figure out who your ideal potential customer is. Here are some characteristics you can compile to come up with your ideal.
Demographics
Knowing your customer demographics helps you provide more relevant and personalized content. You can gather your customers' gender, age, education level, income level, job title, and location by using online analytics tools.
Interests
You'll also want to understand what's piquing the interest of your customers. Find out what possible customers are engaging with the most, and what doesn't elicit any reaction from them at all.
Behaviors
Measure user behavior on your site by analyzing the actions users are taking. Answer the following:
What pages are they clicking on?
How far down are they scrolling?
Where are they dropping off?
How long is a site session?
Again, online analytics tools can assist you with this process.
Keep in Mind the Customer Journey
The customer journey has transformed in recent years, thanks to the widespread use of the internet. Here's what you need to consider when thinking about your ideal customer journey.
Awareness
Nowadays, customers become aware of your website, products, or services by doing web research. They type a problem or question into a search engine to find out more information. To target audiences in this stage, focus on creating informational content that provides solutions. For instance, you can write useful blog posts or create educational videos.
Consideration
At this point of the sales funnel, a prospective customer knows their problem but is looking into solutions. These customers aren't ready to make a final decision, but providing useful resources can help give them the push they need. You can capture the interest of this audience by offering resources such as downloadable guides or ebooks on your products or services.
Decision
When a possible customer is ready to make a final decision, they often need to know why they should pick you. Use case studies, reports, or blog posts that demonstrate why your company can solve their problem. At this stage, and only this stage, should you incorporate the use of sales-y language.
KPIs to Measure
To understand where you need to take your CRO strategies, you'll need to know which key performance indicators (KPIs) to keep track of. The KPIs you choose should depend on the goals you set. However, some KPIs benefit any CRO strategy — including website traffic, the number of macro and micro conversions, revenue per visitor, and email subscriber growth rate.
Utilize A/B Testing and Multivariate Testing
A/B and multivariate testing tools are two great resources to measure your KPIs.
A/B testing includes testing out two variations against one another. For instance, you can A/B test two versions of your homepage with differing CTA buttons to see which gets higher traffic.
On the other hand, multivariate testing tests multiple variables to get more results. You can test two homepages with differing headlines and images to learn if more than one factor affects your site.
Focus on User Experience
User experience and CRO go hand-in-hand. Provide an exceptional user experience on your site, and you are likely to increase conversions. Go through your website and consider its ease of navigation, layout scheme, accessibility, and trustworthiness.
Ask yourself: If you were a customer on this site, would you feel confident going through with a decision?
Understand User Behavior
A user's experience often defines a user's behavior on your site. To understand user behavior, look for patterns on your site. Ask yourself:
What pages are users clicking out of?
Is there a part in their journey where users give up, such as right before going through with a buy?
Create Converting CTA Buttons
Call to action (CTA) buttons are often the defining factor in whether a user will go through a conversion. About 90% of website users who look at your headline will also look at your CTA button, proving that it's equally as important.
Ensure that your CTA button is clear and not cluttered by surrounding text or images. Use brief but engaging copy, and make it pop with contrasting colors.
Apply User Feedback
Getting direct feedback from users is another highly effective conversion rate optimization example. You can gather feedback by sending out customer surveys or questionnaires via email that discover the "why" behind users' actions.
Ask questions to get productive feedback, such as:
What made them engage with your site?
What appealed to them about your products or services?
Was there anything on your site that caused hesitation?
Uncover Barriers to Conversion
Getting excellent feedback can also help uncover barriers to conversion, such as the following:
Slow Loading Pages
A slow load time is a top reason visitors leave, as it gives a poor user experience. If you find that one or more of your web pages takes longer than others to load, look into what factors may be causing it. Common problems include overused flash content, too many ads, or unoptimized images.
High Bounce Rates
There are many reasons you could find yourself with high bounce rates.
For instance, users could have a hard time navigating your site, are too distracted by flashing images, or have difficulty getting the information they are looking for. High bounce rates offer a great opportunity to use that A/B and multivariate testing.
Poorly Designed Landing Pages
A poorly designed landing page is disorganized, overwhelmed with information, hard to view, or contains confusing copy. Remember that users want quick, efficient, and easy-to-understand information and solutions. Always opt for simple over complicated and clear over flashy.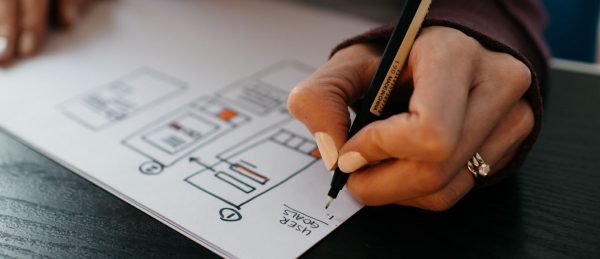 How to Measure Your Conversion Rate Optimization Efforts
Use metric-tracking tools and resources to ensure your CRO strategy brings you results.
Armed with all of the above information, you may now wonder how to measure what you put into action. Fortunately, the internet is full of tools and resources that can help boost your CRO strategy success.
Google Analytics
Google Analytics is the number one tool for measuring your CRO strategy, offering you numerous metrics. You can see your website traffic, bounce rate, user demographics, site speed, results of your marketing campaigns, and much more. Even better, Google offers a Google Analytics guide to get you started.
KPIs to Measure
Which KPIs do you need to track? Here are some that may help when measuring your CRO efforts.
Unique and Returning Customers
First, look into the number of your unique and returning customers. If you receive many new customers, find ways to get previous customers to come back, such as by offering discounts. If you find yourself with more returning customers, take another look at your web pages to spot any potential roadblocks that may be putting off unique visitors.
Bounce Rate
A LinkedIn study found that the average bounce rate for websites is 61%. However, keep in mind that what constitutes a "good" bounce rate largely depends on the purpose of a website. If your site aims to provide information for users on one page, a higher bounce rate is not necessarily detrimental. Conversely, if you want customers to click on other parts of your site, a high bounce rate leaves room for improvement.
Cost-Per-Conversion
If you'd like to focus more on the financial aspect of your CRO efforts, you can measure your cost-per-conversion. Measuring this helps you see how much it's costing you to acquire new customers. If you find that your cost is too high, you can reevaluate your campaign efforts or concentrate on targeting a new audience.
Time Spent on Page
Finally, measure the amount of time users spend on your web pages. Like measuring bounce rate, looking at time spent on a page can tell you whether your website content is useful and relevant to users. To get a longer average period, take another look at your content. Would you benefit from additional forms of content, or perhaps a revision on your current work?
Why Conversion Rate Optimization Matters
By undergoing CRO, you maximize your website's full potential and provide the ultimate user experience. In addition, you spend smarter as you target your finances on qualified leads. In the end, CRO is the most profitable and advantageous way to stand out among the sea of competition and create a space for highly satisfied customers. Over time, you can try new CRO strategies to continue boosting your site's success.

Putting It All Together
Crafting the ultimate conversion rate optimization strategy for your business takes research, time, and upkeep, but the rewards are worth it. Luckily, Disruptive Advertising is here to help you get started on your CRO journey. Our CRO strategists can assist you by becoming experts on your brand and following a deep and thorough CRO methodological process. Contact us to get started and begin revolutionizing your website today.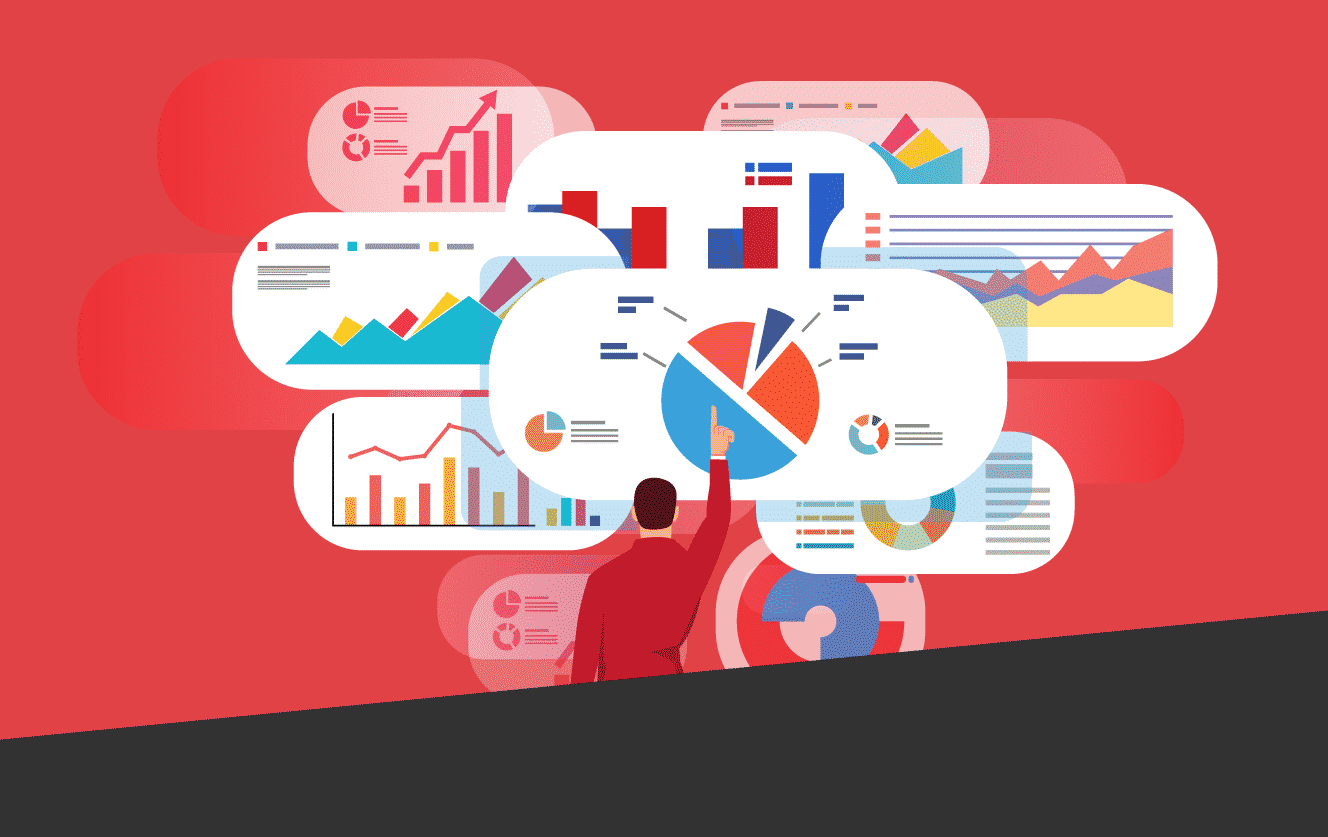 Leave a comment