Clutch Names Disruptive Advertising as one of the Top 1000 companies on their Platform
Business
•
Customer Reviews
•
Marketing
•
News
•
Miranda Marsh
January 25, 2023
The PPC industry is cutthroat! There is no other way of saying it, especially if you are in a very competitive industry. Partnering with a PPC or digital marketing agency to help with your campaigns is the biggest factor in helping you find better results and save resources. Companies like Disruptive Advertising are here to help you out! Our team provides more than 10 years of experience in the industry with more than 3,000 companies that we've worked with.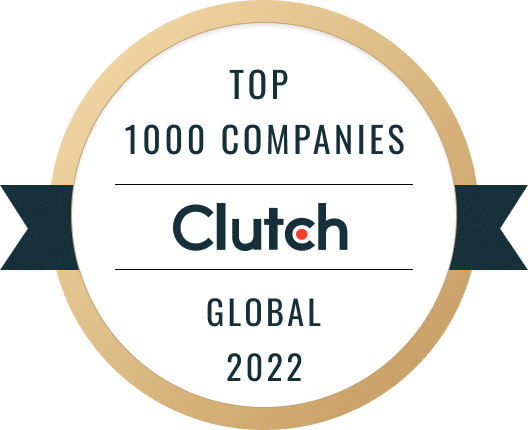 Today, we are looking to solidify our position in the industry as we introduce our latest Clutch award! Our team is excited to announce that we've been named one of the top 1000 companies on Clutch's platform. This is a very exciting milestone for our company, and we are very happy to celebrate this with all of you.
Clutch, for those of you who don't know, is an established platform in the heart of Washington, DC, committed to helping small, mid-market, and enterprise businesses identify and connect with the service providers they need to achieve their goals.
To be named among the best on Clutch's platform is really a big deal for us! This is proof of our team's commitment to delivering the best services and solutions for our clients. It also proves amazing efforts in creating the best campaigns that the industry has ever seen. With that being said, being a leader in a very competitive space surely speaks volumes to what our company is all about – and it is about delivering high-quality services for your business.
Thank you for your interest in Disruptive Advertising. We're excited to connect with all of you!
Leave a comment