Digital Marketing Metrics That Every Company Should Focus On
by Craig Wakefield • February 1, 2022
By Craig Wakefield
With increasing internet users, digital marketing has become more critical than ever. In fact, eMarketer predicted global digital ad spending to reach $389 billion in 2021.
Businesses can use digital marketing to promote their products and services to existing and potential customers by using various marketing channels.
For any business that jumps on the digital marketing bandwagon, it can be a bit confusing to determine whether its campaigns are successful or not. Fortunately, companies can use a number of digital marketing metrics to determine the impact of their campaigns, from branding and awareness to sales conversions.
This guide discusses some digital marketing metrics that matter and why companies should focus on them.

What Are Digital Marketing Metrics?
Digital marketing metrics are values that inform marketers on the performance of their campaigns. These values tell them whether a campaign is successful or not and identify opportunities for improvement.
Digital marketing metrics include bounce rates, page views, time spent on a site, ad viewability, cost per acquisition (CPA), click-through rate (CTR), sales conversions, and return on investment (ROI).
Marketers rely on digital marketing metrics to measure the success of a campaign and improve it in cases where they're not satisfied with the results.
How Do Metrics Differ From KPIs?
Some people use both terms interchangeably, while others confuse them. However, Key Performance Indicators are key measures that have a massive impact on moving a company forward.
Meanwhile, metrics are "business as usual" measures. They add value to an organization but aren't necessarily a standard you have to achieve. It's important to note that both are quantifiable tactical or strategic activity measurements.
However, KPIs reflect an objective or goal of a business and show how successful the business was in achieving that goal. On the other hand, a metric reflects how successful the business activities pertaining to the accomplishment of the KPIs are.
Both values have due importance in a digital marketing metric vs KPIs comparison since they ultimately tell an organization how well it is doing.
What Can Metrics Measure?
Digital marketing metrics can measure the success of a company's activities in accomplishing its KPIs. At the core of digital marketing, metrics measure the effectiveness of every task carried out by a digital marketing team.
These tasks can include SEO, PPC, or social media marketing. The ultimate goal is to demonstrate how successful these strategies were in achieving an organization's KPI.
Here are some digital marketing efforts metrics can help measure:
Email Marketing Efforts
Despite social media taking over most of our daily communications, email still remains a reliable and effective channel for digital marketing. In fact, 29% of marketers regard it as the most effective marketing channel as compared to content marketing, SEO, and social media marketing.
Businesses use email marketing to drive website traffic, generate leads, and increase sales.
Some metrics that can help identify the success (or failure) of your email marketing efforts include:
Open Rate: Open rate refers to the percentage of users that have opened your email. The metric tells you how many people are actually engaging with your emails and whether or not your mailings are effective.
Click-Through Rate: The click-through rate (CTR) is the number of times people click on a link inside an email.
Conversion Rate: The conversion rate measures the number of people who clicked on a link and then completed a certain action, such as subscribing to your newsletter or following you on Instagram.

Social Media Strategy
Some digital marketing metrics that can be used to measure the success of a company's social media strategy are:
Brand awareness
Post reach
Potential reach
Social Share of Voice (measures the percentage of all social media mentions that are about your brand, product, or service)
Audience Growth Rate
All of these metrics help a business decide if its social media campaigns are effective. For instance, the Audience Growth Rate shows how fast a business's follower count has grown on Facebook, Twitter, Google, and more.
It is a significant number to track as it can give you a good idea of whether your current strategy is effective or not.
SEO Strategy
Metrics can also measure the usefulness of a company's SEO strategy. Some important metrics in this regard are:
Backlink quantity
Keyword ranking
Time spent on page
Bounce rate
Mobile traffic
Domain authority
Click-Through Rate
By measuring these metrics, a company can know if its SEO efforts are yielding results.
Marketing Campaigns (Organic or Paid)
Whether paid or organic, it's imperative to know how well your marketing campaigns are doing so that you can keep following the same tactics or tweak your strategy accordingly.
Some metrics that can help measure a digital marketing campaign's performance include:
Conversion rates
Cost per thousand
Cost per click
Cost per acquisition
Return on marketing investment
Total customer acquisition
Digital Marketing Metrics That Will Help Measure Performance
Every business wants to improve the customers' user experience while boosting its revenues. It's only possible to accomplish this if you know how effective your digital marketing efforts are.
Here are some digital marketing metrics examples for businesses to consider:
Organic Search Traffic and What It Tells You
Organic search traffic refers to the traffic that comes from a keyword search. When users search for something in a search engine and land on your web page, they become organic search traffic.
According to BrightEdge, 68% of all online experiences start with a search engine. If your organic search traffic is high, it means people are able to find your business by searching for relevant keywords on search engines.
This means your SEO strategy, especially keyword selection, placement, and use, is effective. But if your organic search traffic is low, that's a sign of concern. You may want to revamp your keyword analysis and other SEO practices.
Bounce Rate and How It Can Be Improved
Bounce rate reflects the percentage of visitors who come to your site and leave instantly or without viewing other web pages. The bounce rate tells you about user behavior on your website.
When it's high, that means that users are leaving soon after they arrive. They're apparently not finding what they came for.

A high bounce rate also indicates that something is not attractive or usable enough to engage visitors into staying on your website for a while.
Here are some ways to improve your bounce rate:
Improve the loading speed of your landing pages. A slow-loading page will most likely frustrate the visitor, forcing them to leave your website.
Optimize your website for mobile users since most website traffic comes from mobile devices these days.
Add more relevant content to your website that will keep users engaged.
Increase the number of landing pages for different keywords. Doing this will help you attract different kinds of visitors who can search your site and decide if they want to stay.
Click-Through Rate and Why It Matters
Click-Through rate measures the number of users who click on your ad to get to your site. It measures the success of your PPC campaigns.
According to Google Ads, CTR is the number of clicks received by your ad divided by the number of times your ad is shown. For example, if your ad had 200 impressions and you received ten clicks, your CTR is 5%.
CTRs are essential in Paid Search Marketing because it tells you how many people are clicking on your ad and landing on your website after they see it advertised on Google. It also tells you if you need to lower or increase your bids in order to get more clicks and conversions.
When the CTR is high, it means people like your ad, and they're clicking on it more frequently than other ads that show up in their search results.
Conversion Rate and Its Impact on Your Digital Marketing Strategy
Conversion rate refers to the number of visitors who take the desired action on your website, such as making a sale, subscribing to your newsletter, downloading a free resource, and more.
For example, if 100 users come to your website and you generate ten leads, it means you have a lead generation conversion rate of 10%.
A high conversion rate means your digital marketing efforts are giving favorable results.
Mobile Traffic: Where Is Your Traffic Coming From?
Mobile searches account for almost half of the global web traffic. In early 2021, mobile devices generated 54.8% of global website traffic. Businesses should know where they're getting their traffic from.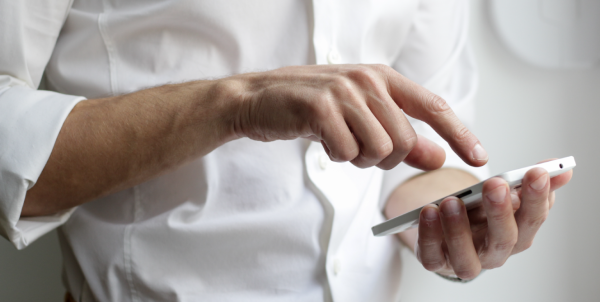 A website with a high percentage of mobile visitors means that most people are using the internet on their smartphones. If your site is not responsive, you're missing out on half of your potential customers.
You can use tools like Google Analytics to look at the sources of your traffic and see which devices they use to access the web.
Cost per Conversion: How Much Does a Customer Cost?
Cost per conversion means the average amount spent on advertising to generate one conversion. Simply put, it's the amount of money a business spends to acquire a customer that makes a purchase.
For example, if you're using Google Adwords, the total cost of your ad campaign is divided by the number of conversions. Then you can see how much money you spend to convert one lead into a customer.
According to Wordstream, the average cost per conversion on Google Ads is $56.11 on the search network.
Cost per Visitor
Cost per visitor is a relatively new metric that measures a business's amount to spend to get a new visitor on its website.
Customer Lifetime Value
Customer Lifetime Value is a customer's total worth for a business over the duration of their relationship. It's one of the major digital marketing metrics that matter since retaining a customer is less costly as compared to acquiring a new one.
If you have a high customer lifetime value, it means you don't have to spend a lot of money on marketing.
In fact, you only have to invest in small campaigns that would help you retain your existing customers and grow their relationship with your business.

Engagement Rate: What Does This Tell You About Your Content?
The engagement rate tells you how well visitors and potential customers are interacting with your website content or social media.
The engagement rate is calculated by dividing the total number of interactions (likes, shares, comments, etc.) by the total number of followers on your social sites multiplied by 100.
A high engagement rate means your content is engaging and attractive, while a low engagement rate calls for improvements in your content.
Average Time on Page: What's The Standard?
The average time on a page is a measure of the average time all website users have spent on a single page. The average time on a page across different industries is 52 seconds based on 20 billion user sessions.
Top Performing Landing Pages
A website's top-performing landing pages are the ones that are getting the most visitors. You can use Google Analytics to find out which of your landing pages are getting the highest number of conversions.
Open Rate: Are Your Email Campaigns Getting In Front of Your Audience?
Open rate is an important metric in email marketing as it tells how many people are opening your emails. According to Mailchimp, the average open rate in different industries ranges from 22.71% to 27.62%.
Unsubscribe Rate: When Should You Worry?
The unsubscribe rate refers to the average number of times users have clicked on the "unsubscribe" link in an email campaign. This also tells you how many people are unsubscribing from your email lists.

A high unsubscribe rate means that your campaigns aren't engaging or relevant enough to your target audiences.
Typically, if you have an unsubscribe rate of over 0.5%, you have some worrying to do.
When to Turn Digital Marketing Metrics into Digital Marketing KPIs?
Businesses should turn digital marketing metrics into KPIs when those said metrics align with the goals or objectives for a campaign.
For instance, if your objective for a marketing campaign is to expand your customer base, metrics like CPC can be turned into KPIs since the success of your campaign depends heavily on it.

Why Digital Marketing Metrics Matter
Digital marketing metrics are of the utmost importance because they help businesses understand how their campaigns are performing.
They also help you identify the shortcomings of your digital marketing efforts so that you don't end up wasting your time and effort on unfruitful strategies.
If you're struggling with getting good results from digital marketing metrics that matter, turn to Disruptive Advertising. We are a team of digital marketing experts who can help connect your business with the right audience through personalized and measured growth strategies.