Marketing Automation: How Much Revenue are You Leaving on the Table?
by Aden Andrus • May 14, 2020
Want more out of your ecommerce marketing? You're not alone. We've yet to meet an ecommerce business that wasn't hungry for more.
More customers. More revenue. More profit. More referrals. More…everything.
That's why it's a bit ironic that so many ecommerce businesses are leaving so much potential on the table. A good marketing automation strategy can be worth thousands—if not tens or even hundreds of thousands—of dollars of extra revenue.
Take one of our clients, for example. Simply by setting up a 3-part email welcome series, we were able to generate $53,432 a month in added revenue.

The return on investment (ROI) for marketing automation is often in the range of 38x, which is insane compared to paid advertising channels like Google Shopping or Facebook Ads. And, if you set it up right, marketing automation runs all on its own—making you money day, night and even while you sleep!
Isn't that the ecommerce dream?
Now, good marketing automation isn't always easy to set up. That's why so many businesses never really unlock its full potential. They make a few token efforts, but they don't put in enough time and thought to really get great results.
However, once you've got things up and running, automation can be one of the best ways to maximize the results of all of your ecommerce marketing. It runs quietly in the background, driving incredible results at an unbeatable ROI. What more could you ask for?
So, to help you figure out how to make marketing automation work for you, we're going to talk about how we approach marketing automation here at Disruptive. We're going to share how we get results for our clients and hopefully inspire you with some great ideas for your own business. Let's get started!
Why You Need Marketing Automation
Marketing automation is often used as a synonym for email marketing—and for good reason. If there's one online marketing channel that people interact with every single day, it's email.
For example, there are an estimated 4.073 billion email users out there right now. If you do the math, that works out to over half of the people on Earth…and 26% of Earth's population is under 14.
Since 99% of consumers check their email at least once a day, there's no better place to access your potential and existing customers.

Just as a point of reference, Facebook has 2.6 billion monthly active users. 1.73 billion of those users log in on a daily basis.
That's certainly impressive, but it's less than half of email's daily active users.
Not only do most people check their email more often than they check Facebook, but they also prefer email marketing to social media marketing.
[clickToTweet tweet="Your customers WANT email marketing. Are you giving it to them?" quote="Your customers WANT email marketing. Are you giving it to them?"]
Better market penetration and a more open audience? No wonder good email marketing has such a high ROI!
Of course, email marketing isn't the only type of marketing automation, but if you're just getting into automation, it's one of the best places to start. There are tons of great tools out there, the ROI is great and most businesses already have a decent subscriber list, so it's an easy way to get big wins fast.
Marketing Automation
All that being said, it isn't enough to simply send emails. Even if you're writing up an email and sending it to your subscribers every single day, you probably won't get great results from all that effort.
You see, the secret to effective email marketing is automation.
Good email marketing is all about segmentation and nurturing. If you're marketing on Facebook, you don't just create one ad and call it good, right? You create different ads for different audiences in different stages of your marketing funnel.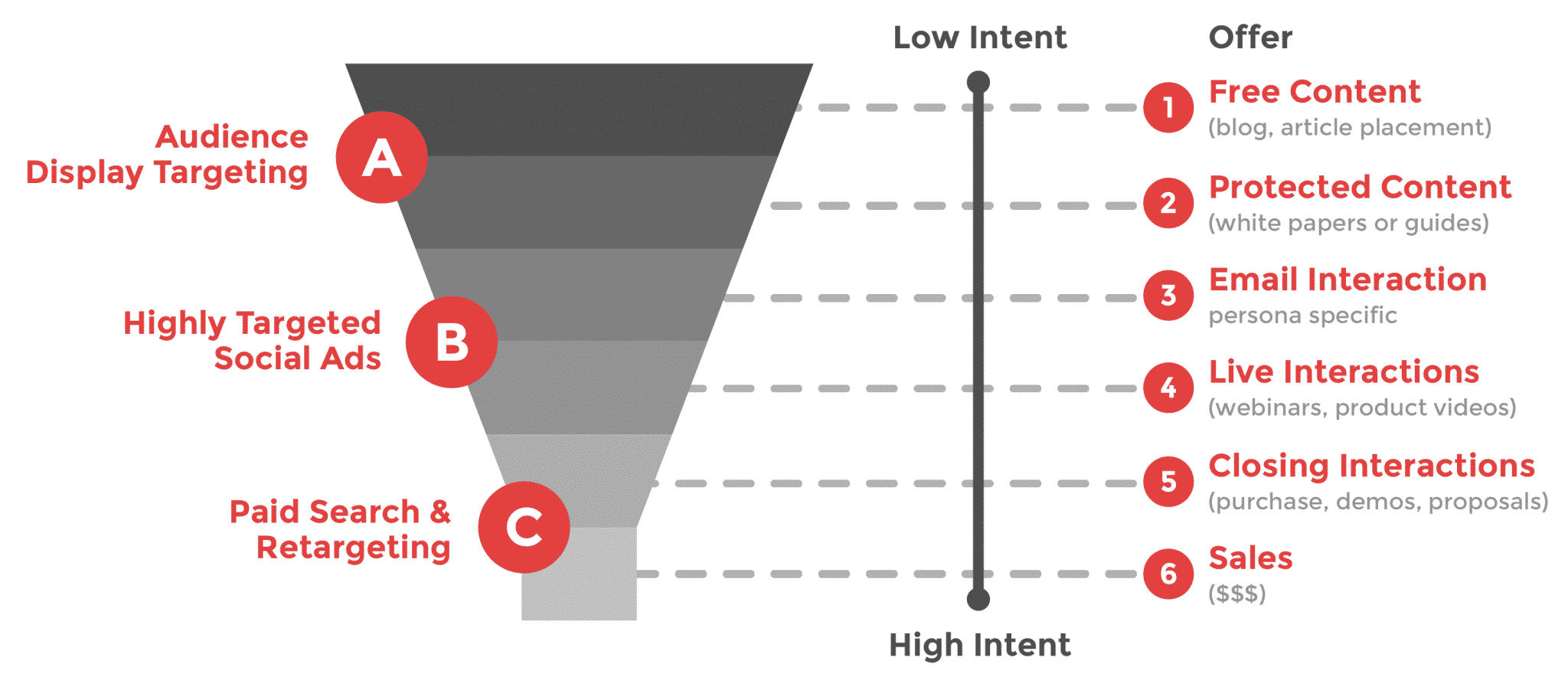 The same principles apply to email marketing. To really make the most of your email list, you need to segment it based on customer behavior, stage in the funnel and any other relevant criteria. Then, you need to send emails that are specific to those different segments.
In addition, you can't just send one email and call it good. In general, email marketing is a long-term play. You're cultivating a relationship with your subscribers—a relationship that will lead to repeat business, brand loyalty and lots of basically free sales.
If all of that sounds like a lot of work, it certainly would be…if you had to manage all of that manually. With the right marketing automation software and strategy, however, you can set everything up at once and then sit back and reap the benefits.
Segmenting Your Audience
One of our clients runs a fairly large women's clothing store. They're quite successful across a variety of marketing channels and have a pretty robust subscriber list.
Before they came to us, they were writing and sending daily campaign emails to their entire customer list. Technically speaking, they were doing email marketing, but without any segmentation, nurturing or automations in place, they weren't really setting themselves up for success.
As a result, all of their subscribers were receiving the same emails. It didn't matter whether they were a loyal customer or a new subscriber, they got the same email.
For a certain segment of their subscribers, this email was probably ideal. For most of them, however, the daily email wasn't the right fit. It wasn't really relevant to where they were in the marketing funnel, so response rates weren't all that great.
To fix that, we segmented their subscriber list and set up a variety of automated campaigns based on the needs of each segment. Our first few flows were fairly basic—just a welcome series, browse abandoned flow and abandoned cart flow—but together they produce $30,000-40,000 a month in added revenue.

The marketing campaigns didn't change. The products didn't change. The subscribers didn't really change.
What did change is how we approached their subscribers. We used marketing automation to send the right emails at the right time to the right people. As a result, their subscribers were getting relevant content and were far more likely to come back to their site and make a purchase.
Focusing on the Right Subscribers
Not all subscribers are created equal. This is especially true if you've been collecting emails for a while.
The longer it's been since someone signed up for your list, the less likely they are to respond to your emails. It's unfortunate but true.
For example, one of our clients had a fairly large list of about 114,000 subscribers. When they came to us, they were sending emails to everyone on their list, but their results weren't great.
After taking a hard look at their account, the reason why quickly became clear: most of their subscribers weren't responding to their emails. No opens, no clicks…and certainly no sales.
It took a bit of convincing, but we finally got them to let us try running targeted campaigns to their highly engaged subscribers. This cut down the number of recipients by about 43%, but it led to significant improvements in performance.
| | All Subscribers | Engaged Subscribers | Difference |
| --- | --- | --- | --- |
| Recipients | 113,870 | 65,151 | -42.7% |
| Open Rate | 12.4% | 26.4% | +53% |
| Click Rate | 2.7% | 4.8% | +44% |
| Revenue | $8,834 | $10,384 | +17.5% |
When you eliminate the 43% of your subscribers who never open or click your emails, you'd expect to see open and click rates jump up by a similar percentage. Where things get really exciting, though, is when you look at revenue.
By focusing on engaged subscribers, we were able to create more relevant content and increase revenue. So, not only did we improve open and click rates (which makes your email service provider happy), but we also improved sales (which made the client happy).

To put it simply, while it might feel like sending emails to a massive list will get you better results, it's often better to just focus on your engaged subscribers. They're where you're getting all of your results anyway, so it's a great way to improve your results and learn more about what customers really want.
Optimize Your Autoresponders
In ecommerce, there are a lot of non-marketing emails that you have to send. Order confirmation emails, shipping or delivery confirmation emails, customer satisfaction emails and other business communications may not seem like important emails from a marketing perspective, but they have more potential than you might think.
For example, one of our clients uses BigCommerce as their ecommerce platform. Like many businesses, they were using the default order confirmation email.
We don't have anything against BigCommerce, but their default confirmation emails leave a bit to be desired. Let's just say…they're very basic.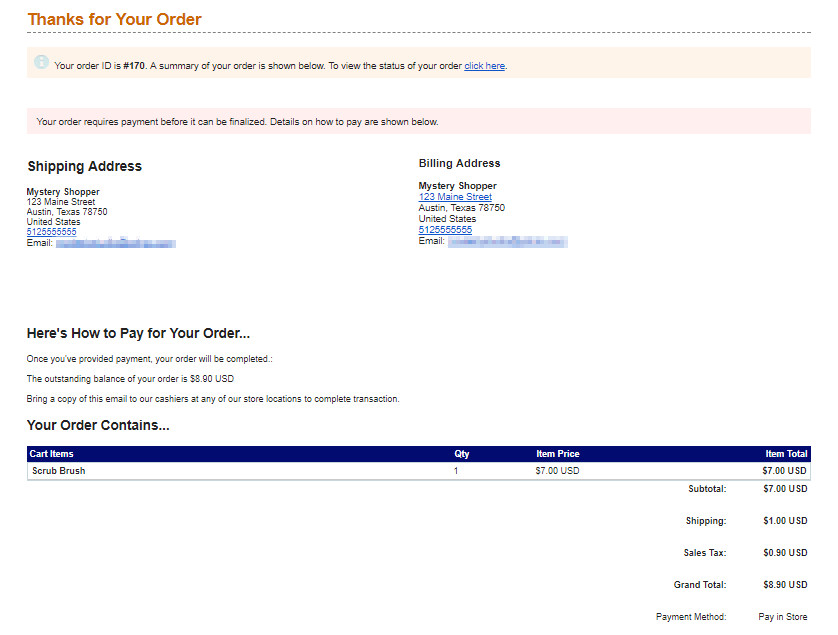 The client's customers were constantly following up with the client to make sure their order was correct, which was eating up a lot of time and resources on something that shouldn't have even been a problem.
Not only was this a customer service headache, but it was also a big missed opportunity from a marketing perspective.
Given what the client sells and their industry, we hypothesized that the order confirmation email might be a great place to recommend additional products to customers. They'd already made a purchase, so why wouldn't they open to buying something else?
So, we developed a custom format for their confirmation emails and integrated dozens of merge tags to create dynamic emails that change for each customer and suggest similar items catered specifically to what was purchased.

Once the new transactional emails went live, customer service calls decreased and the client started seeing significant numbers of additional sales from their confirmation emails.
All of a sudden, these emails weren't just a part of doing good business—they were a marketing asset.
Many companies underestimate the value and importance of their transactional emails, but if you set them up right, they can be a great way to milk even business more out of your customers.
Conclusion
Marketing automation takes a bit of extra effort to set up, but it can yield big results—especially for ecommerce businesses. If you haven't taken the time to segment your audiences and build out automated campaigns, you're leaving a lot of money on the table.
Hopefully, this article has given you a sense for what is possible with just a few smart email marketing campaigns. Marketing automation doesn't have to be rocket science. You just have to segment your customers, figure out what they want and give it to them.
By the way, if you'd like some help setting up and optimizing marketing automation for your ecommerce business, let us know here or in the comments. We'd be happy to add you to our list of success stories.
Have you tried marketing automation? What results have you seen? Have any tips or advice to share? Leave your thoughts in the comments below.