Email Marketing is Dead, Right?
by Tim Hemingway • July 23, 2019
"Email marketing is dead, right?" I can't count the number of times I've heard that question over the past decade in job interviews, at consulting pitches and in conversations with other marketers.
Honestly, though, I love it when someone asks that question. Why? Because it tells me that there is a huge opportunity to blow the asker's mind. After all, I've built my entire career on my understanding of how to effectively market to people through email.
That being said, my enthusiasm for email is generally received with skepticism.
"Don't your emails go straight to junk?"
"If they do get through, don't people just mark your emails as SPAM?"
"How does it feel to know everyone hates you?"
The list goes on and on.
Several years back, I was working with an organization that refused to email their past customers because their product was a one-time purchase. It took me over a year of pushback before the CEO finally relented and allowed my team to send out an email.
Needless to say, he was a bit surprised when the month-end numbers came in and email had generated just north of $100k in revenue. Imagine the CEO's surprise a few months later when email generated $2.2 million in revenue from Black Friday sales.
Email STILL IS one of your most effective digital marketing tools. If you aren't currently communicating with your customers through email, we need to change that. And hopefully, by the end of this article, you'll have a good idea on how to get started.
The "Convenient" Friend Approach
Before we get started, I'd like to share a short analogy. I call it the "convenient" friend analogy.
Have you ever had a neighbor or known an individual who acts like your best friend when it's convenient for him? Say, when he needs to move a heavy piece of furniture or needs to borrow something.
But, when he is having a party or a BBQ, you're never invited. What is your response when this individual calls, texts or appears on your doorbell camera? Are you excited to see him? Or do you start looking for ways to be "too busy"?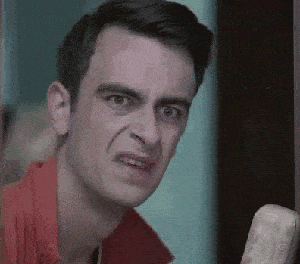 On the flip side, have you ever had a neighbor that always waves or says "Hi" when she's out for a walk? Maybe this individual has brought you extra produce from a fruit tree, shoveled your driveway on a particularly snowy morning, or offered to help when she saw you working on a difficult project.
What is your response when this neighbor calls, texts, or appears on your doorbell camera?  Probably a bit different than the first example.
Emailing your customers is no different.
Have you ever purchased something online, only to have your inbox flooded with subject lines that scream, SAVE NOW, LAST CHANCE and Only 2 Left!  After a few days, are you opening these emails anymore? Or have you already unsubscribed or clicked SPAM?
On the flip side, have you ever purchased something online and received a thank you email?  How about an email asking you for feedback on the experience? Or, maybe you received an email with tips on how to use your new item. Nothing salesy, nothing spammy, nothing invasive—instead, the company is treating you like a person and providing value.
How do you respond when an email comes from this company?
No one likes being shouted at. No one likes being talked over. As with any interpersonal relationship, email marketing should be a two-way conversation between you and your customers that provides value for both parties.
Email Marketing…the Right Way
The following 4 tips will get you on the right track to have regular email communication with your customers and/or leads and will provide value for both parties over time.
Please note, these strategies work best for your existing customer or lead database, meaning people who have given you permission to email them but you have neglected to do so. We'll cover strategies for new lead nurture in a future post.
1. Start by Providing Value
If you haven't been emailing your customers and/or leads regularly, nothing screams Unsubscribe or SPAM louder than sending a promotion or sales email out of the blue.
Start with something simple. Share a content piece to start a conversation. This could be a new or popular blog post on your site, an instant download of a new whitepaper or ebook, or tips on how to get the most out of a product or service they have purchased from you.
Provide your leads and clients with something that is going to make them say, "Oh wow, this is really cool!" Then, invite them to provide feedback through comments on your blog, social media, email, or call-in responses.
At first, the feedback will come in slowly. As you build trust, it will become much more frequent and will give you great insight into how to improve your business.
2. Don't Ghost Your Customers
Okay, email #1 is down, you didn't get too many Unsubscribes & SPAM flags. You may have even received a few responses.
If you didn't, that's okay too. Don't give up. The key now is to keep going. There's nothing worse than having a great conversation only to be immediately ghosted by the other individual.
Now it's time to start planning your next email. How are you going to provide as much value as your first email to keep this new relationship interesting?
One word of warning: be active, but not too active. As much as being ghosted is no fun, receiving 20 texts before you get to your car after the great conversation is just as bad!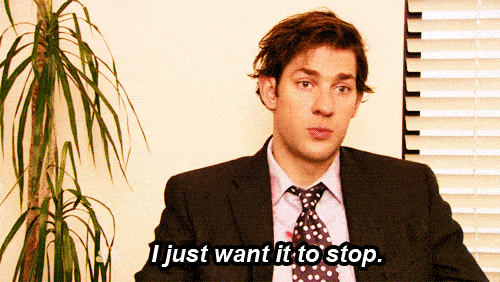 Give it a week, maybe even two before your next email.
Your goal should be to get your emails into a regular frequency. Depending on your industry, this could be once a week, twice a week, or even daily, but you have to work up to that level.
I have had great success by sending every other week for 2-3 months, then bumping to weekly for 2-3 months and finally getting up to twice per week. The more consistent you can be, the better. For example, send your content email every Tuesday or every Monday and Thursday.
3. Sell Softly
I know some of you are reading and thinking, "Ummm, I've got this far and want to know how to get to $2.2 million from Black Friday."  Here you go.
It's okay to start including a call-to-action (CTA) in your email after you've established a minimal emailing frequency. Your 3rd or 4th email is a great time to start.
In my experience, it's best to break up your text with a simple image that says something like, "We hope you love ITEM A. It's even better when you use it with ITEM B" or "We'd really love to work with you. Can we schedule a time to talk?" or something else specific to your company.
Once you have established regular emails with your customers and leads, it's perfectly acceptable to include a non-invasive call-to-action in all of your emails.
If you have a new item or promotion coming up, you can also send that out, but send it out as a one-off email. Don't interrupt your regular flow. If you're already sending every Tuesday, send out your sales email on Thursday. Then, briefly follow up with a simple call-to-action in your email next Tuesday and possibly the Tuesday after.
From a promotional frequency standpoint, I only like to send sales-focused emails at maximum 1 out of every 4 emails sent, but prefer to keep it closer to 1 out of 8. Also, I only send out promotion-centric emails once my content emails have been established for a few months.
4. Play the Long Game
If your goal is to open up a new revenue channel through email or increase your lead generation through email, it's important to remember that success only comes through patience.
Sure, you could send a few hard-hitting sales emails up front, make a few sales, get a lot of Unsubscribes and SPAM flags, and burn out your list, but I can assure you that it will take you far longer to regain the trust of those remaining in your list than it will to use a long-play, value-focused strategy.
If you'd like to send more frequently—say daily—it's best to create an email purpose for each day of the week.  For example, one company I worked with followed this sequence.
Monday: Weekly updates (products, services, industry, etc.)
Tuesday: New corporate podcast announcement
Wednesday: Newsletter (repurposing blog content)
Thursday: Upcoming events (conferences, webinars, etc.) or New eBook download
Friday: Something fun to kick off the weekend. Feel-good stories from around the office or from the industry.
In addition to the standard emails, the company had hundreds of emails running in automation flows (more on this in another article), so we set up a simple rule that only allowed one email to go out per day and then set a priority level on the emails so that the individual received whichever email was most important.
With this type of strategy, you should create an email preferences center that will allow people to opt-in to specific emails or opt-out of everything.
A Few Things to Keep in Mind
Hopefully, these tips will give you some great ideas on how to get started with emailing your customers/leads. Here are a few more things to be aware of:
Unsubscribes
First off, don't be afraid of Unsubscribes. You're going to get them every time you send and that's okay.
If people don't want to receive your email, clean them out of your list and open up that space for someone who does want to be there. Most email marketing providers charge you based on contact tiers, so why have thousands of contacts who don't want to be there?.
SPAM Score
With that being said, watch your SPAM score. You should maintain less than 1 SPAM flag for every 1000 emails sent. If you exceed this limit, you'll be hearing from your email service provider.
SPAM scores tend to be higher when you first start sending but should level out over time. That being said, keep an eye on them, especially if you're trying out a new type of email or sending out a promotional email.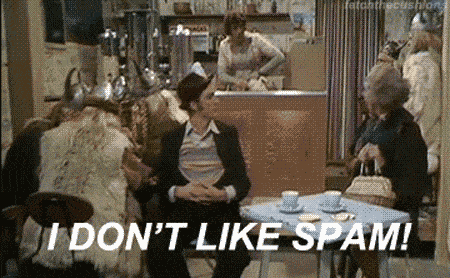 To minimize SPAM flags, start by only sending to recent customers/leads—say, people who have contacted you in the past 3-months, for example.
Once you have an established frequency with low SPAM occurrences, you can start to add in older contacts in small increments of 100 or 1000 at a time depending on how large your overall database. As a rule of thumb, I'd keep the older contact number to less than 10% the size of your established sending database.
Email Permissions
One more thing, and I know this one is really really hard to follow.  Only email people who have given you permission to communicate with them through email. Permission is generally pretty simple to identify and can be classified in two ways:
Implied Permission. This includes individuals you have a business relationship with, like your clients and active leads.
Expressed Permission. This includes individuals who have asked to receive emails from you through filling out a newsletter form or something similar on your website.
If you don't have permission, don't email the individual.
You also need to include an opt-out link and you need to honor opt-out requests. Your email marketing provider will probably include this by default, but it's something to be aware of.
Please also recognize that email marketing laws vary from country to country. This article has been written to focus on USA standards, but it is still worthwhile to familiarize yourself with the laws based on where you'll be sending your emails.
You can learn more at the following links:
Conclusion
Email marketing is a lot of fun when you learn how to use it effectively. It can create great conversations between you and your customers, build strong value-based relationships, and drastically grow your business, but only when done effectively.
We'd love to hear about your success with email marketing. Please comment below with your advice on how to most effectively use this powerful marketing tool.
By the way, if you'd like some help getting started with email marketing, let me know here or in the comments. I'd love to help!
How do you feel about email marketing? Is it dead? Or are most marketers just really bad at using it to build relationships? Leave your thoughts in the comments.