5 Google Ads Automated Bidding Myths You Don't Want to Fall For
Google Ads
•
PPC
•
Ana Gotter
February 4, 2020
Automation is an appealing thing, especially for marketers who have a ton of tasks on their plate when they're trying to manage a large number of ad campaigns across multiple platforms. The thought of creating campaigns that are in part (or in whole) "set in and forget it" is an undeniably tempting one.
Google Ads' automated bidding has therefore gotten a ton of attention from marketers and businesses who are trying to get the most out of the platform. These bidding strategies allow you to determine what your ideal results are for your campaign and then pass the burden onto Google so they can optimize your campaigns properly.
These bids are great for advertisers who are worried about not biding high enough while also wanting to reduce the likelihood of spending too much on irrelevant clicks or impressions. They're also dynamic, which means that as Google's algorithm learns more about user actions and your ad campaigns, the ads will be optimized automatically.
Google's automated bidding tools can definitely be useful, but they also have limitations that some advertisers forget about. We've noticed that there's misinformation floating around online about these bidding options and what exactly they can do. To ensure that you've got all the information you need to create the best campaigns possible, let's take a look at 5 Google Ad automated bidding myths you don't want to fall for.
1. Automation Means Manual Review is Unnecessary
Some people believe that Google knows best, and they'll set up automated bidding and never check in on the financial aspect of their campaigns. They think that Google's algorithms will know the best way to get results, and that's that.
This is an enormous mistake. Automated bidding means that an algorithm is taking over, and that's always risky. You want to ensure that you're getting the results you need at a price you can afford.
Let's look at an example. Let's say that you're choosing the automated bidding strategy of "Maximizing Clicks." You set a limit of $4.51 for a maximum bid per click, because you've determined that this is the most that you can bid while still being profitable.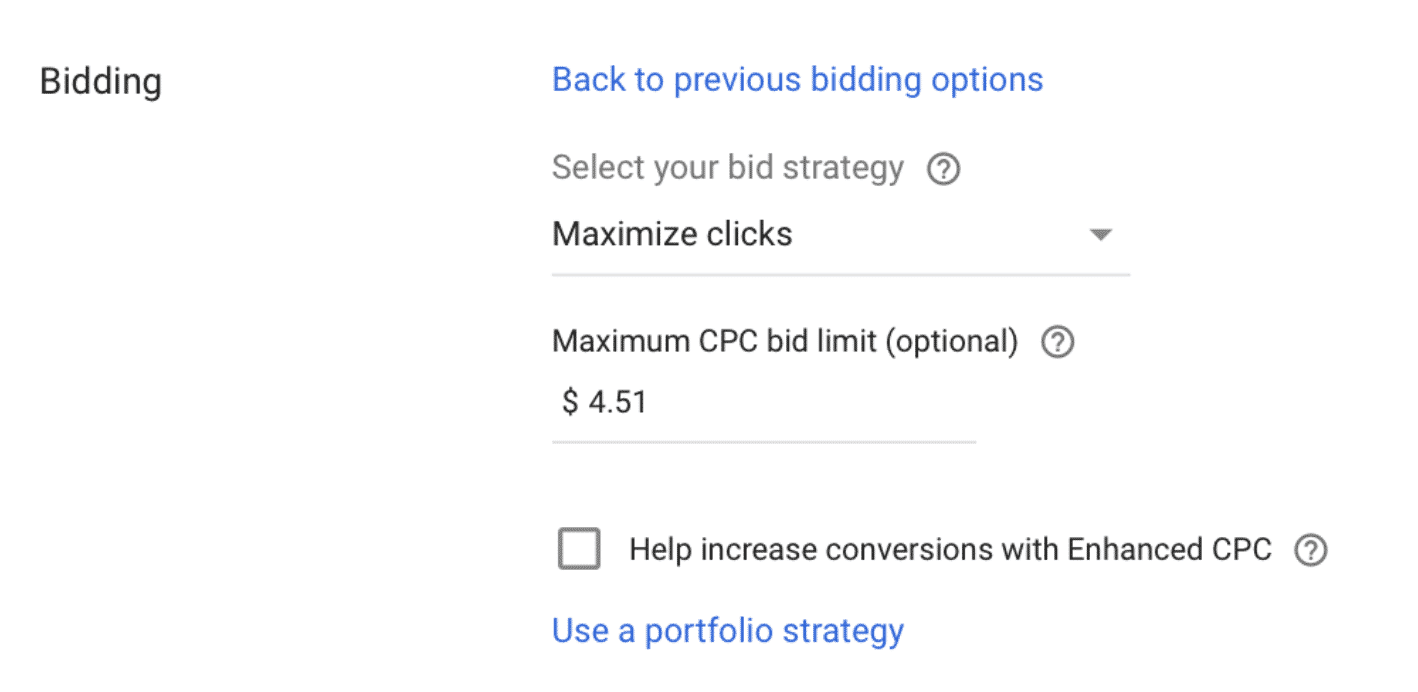 This is great, but upon manually reviewing your campaign, you may realize that while you're getting plenty of clicks, you aren't getting a ton of actions like lead forms being completed or purchases being made. You need to track the campaign's desired actions all the way through and ensure the bid and bidding strategy are still working for you. You can't do that if you're trusting automation completely.
Sometimes, the automation just won't work exactly how you'd hoped. You may need to choose a different automated bidding strategy or even opt for a manual approach instead. Make sure that you're keeping a close eye on your campaigns.
2. You Can Start Running Automated Bidding Right Away
Technically, you can start using automated bidding right away, but smart bidding options (which allows for full optimization) is going to work best once you've already got campaigns up and running.
The idea behind automated bidding is that Google will learn from how your target audiences are interacting with your ad campaigns, so they'll be able to best serve and optimize your ads moving forward once they have enough information from your specific ad account. According to Google, smart bidding in particular works well if you've had at least 15 conversions over the past 30 days, though 50+ conversions are ideal.
For some advertisers on a tight budget, having 50+ conversions within the past 30 days isn't quite realistic. Either way, running a few manual campaigns before you start with automated bidding can help you learn the system and give Google better information to go off of when you do start automating the bidding process.
3. "Smart Bidding" is the Same Thing as "Automated Bidding"
This is a small but important detail so that you can understand exactly what bidding strategies you're choosing and what they mean for you.
Plenty of people get "smart bidding" and "automated bidding" confused, thinking that the two terms are completely interchangeable. This is a myth, however, and it's left some brands struggling to understand the choices they're making on the ad platform.
All smart bidding strategies are automated bidding options, but not all automated bidding strategies can be considered smart bidding. It's a "all squares are rectangles but not all rectangles are squares" sort of deal.
Smart Bidding is a subset of the automated bid strategies. They use machine learning to optimize for specific conversion-oriented actions. The following bidding strategies fall under the Smart Bidding subset:
Target CPA
Target ROAS
Maximize Conversions
Maximize Conversion Value
Enhanced CPC
Smart bidding strategies are those that will be more advanced and that will adapt to changes in the market, consumer behavior, and actions taken on your ad campaigns more effectively.
4. You Shouldn't Worry About Individual Bids
Perhaps one of the biggest automated bidding myths is that if you're putting faith in the automation, you shouldn't worry about individual bids and that you should simply stick to an overall budget.
Some of the automated bidding options do give you the choice to set maximum CPC bids, and if you know for sure that you want to stick to a certain number, you should go ahead and set that bid limit.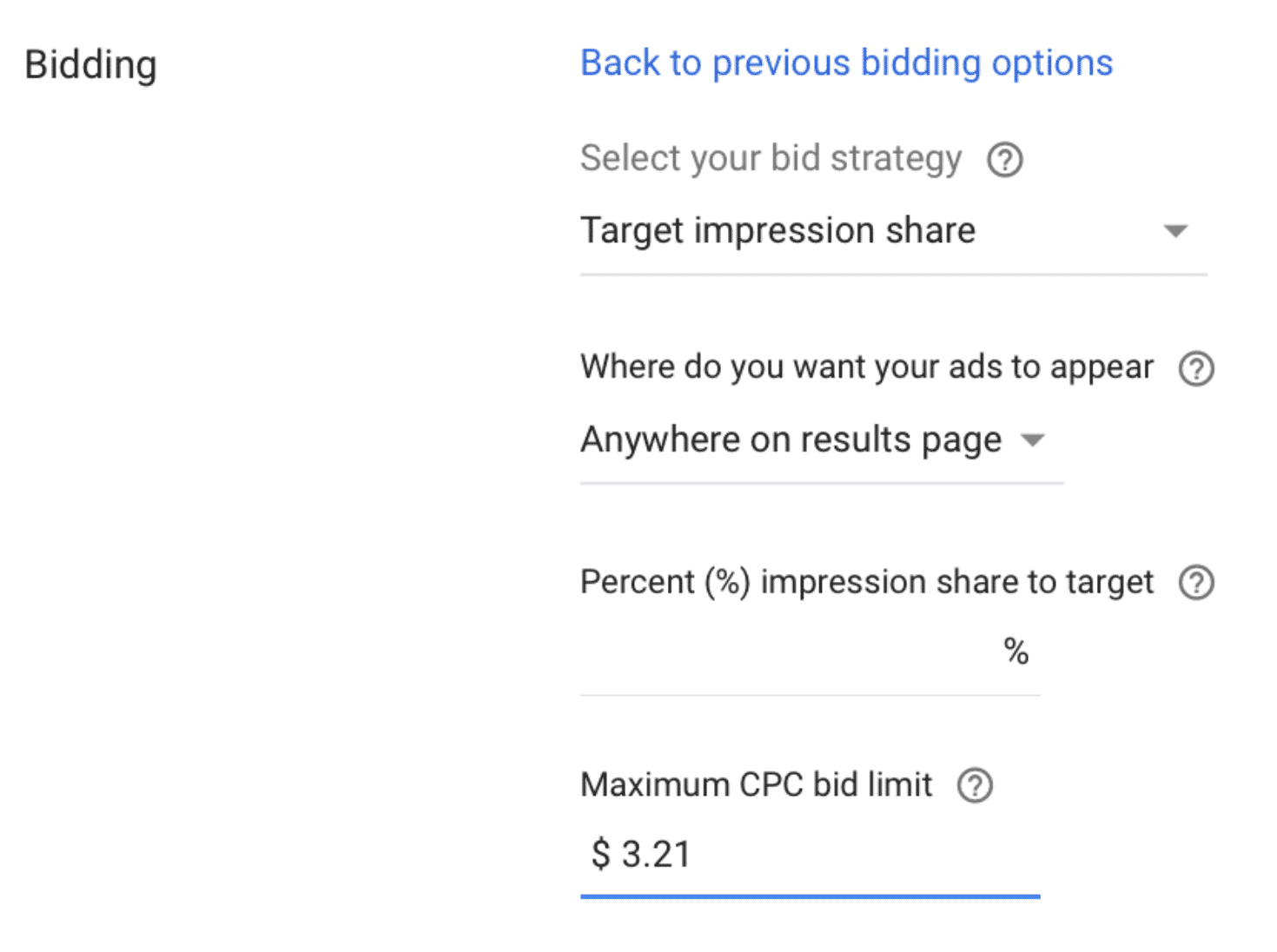 Having an overall set budget is great, but if you're not careful, Google can blow through it very quickly and in a way that wouldn't be as profitable as possible for you.
If, for example, you give them a $100 budget to spend, they could theoretically give you 20 clicks at $5 a pop. Maybe, however, you know that you're only maintaining profitability and a positive ROAS on your campaigns if you're paying no more than $3.
If you choose to go a little over on a CPC limit for what you think you can spend, that is your choice; some advertisers, for example, will opt for a Target ROAS bidding strategy, and then go a little higher on their maximum bid to ensure they aren't missing any great placements. Consider what's best for your business here.
5. You Should Always Use Automated Bidding
Automated bidding is great. The smart bidding features have optimization potential that's incredibly useful, especially for small businesses who don't have the time, energy, desire, or experience to go all-in on tweaking and optimizing their campaigns on a daily basis.
That being said, automated bidding isn't the right choice for all situations. There's nothing wrong with using traditional manual bidding approaches, and many experienced advertisers even prefer it. Manual bidding makes it a little easier to control specific bids for individual products, keywords, or ad groups, giving you more control and flexibility.
The automated bidding strategies may not be quite as agile as we'd like, too. Smart bidding algorithms looks at changes over time; dramatic changes due to sudden shifts in the marketplace, demand, or consumer behavior may not be picked up right away and require quick action from you.
Final Thoughts
Though automated bidding reduces some of the guesswork for brands and advertisers, it's important to remember that there's still a lot of work involved here. True automation is a myth in and of itself, because you still need to choose the right bidding strategy for each individual campaign and ensure that it continues to work well for you.
Interested in setting up automated bidding or finding other ways to optimize your campaigns? Get in touch with us to see how we can help you improve your PPC results and ROAS.
What do you think? Have you ever gotten tricked by any of those Google Ad automated bidding myths? Which surprised you most? Share your thoughts and questions in the comments below! 
Leave a comment