Getting a Better Design Workflow with Adobe Creative Cloud
by Manny Lopez • July 7, 2015
As a graphic designer, there's nothing more important to me than the tools I use to create my designs. The Adobe Creative Suite has been the industry standard for years, and earlier this month Adobe announced that they were releasing a much-anticipated update to the Creative Cloud Suite, which is what we use here at Disruptive.
We all know that no piece of software is perfect, and there's always something that can be improved, but Adobe didn't disappoint with the latest update. In particular, Adobe is helping creative people optimize their time by improving everyday workflow functions.
New Features In Photoshop
Photoshop is the workhorse of graphic design. It's safe to say that I use photoshop for about 85% of my design work, whether it's image editing, landing page layouts, or creating image ads. So I was excited to learn about new workflow optimizing features that will help any designer streamline their work and push out beautiful designs more efficiently.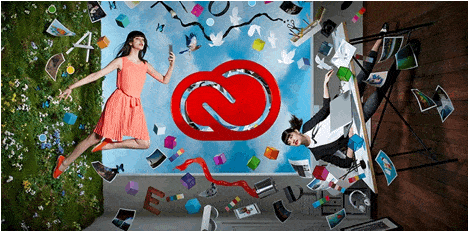 Photoshop Art Boards
This feature makes me giddy with excitement! Having used Creative Suite since CS3, art boards are something I've wished Photoshop has had for a long time.
What are art boards? They're the space you've defined as the working area for your design. Anything outside the art board is cut off or not visible in the final product. Before the last update, you could only have one art board per document, making it difficult to manage files when you have to design in varying image sizes.
For example, we design image ads in ten different sizes so they work across all display networks in different sizes, from banner ads to rectangles to vertical skyscrapers. The process used to be very time-consuming because you could only work on one image at a time, so you had to have ten files on the computer to complete a full set. Then, for any changes we had to edit each file individually.
Photoshop's new art boards make this problem a thing of the past, because now you can have multiple art boards in a single document. That makes it easy to duplicate designs, edit sizes, or even redesign the entire document much more quickly.
Now we have a template with all the image sizes as art boards, and once we're happy with the first design we can copy it over to the other art boards in the file, making adjustments as needed. Then we're done!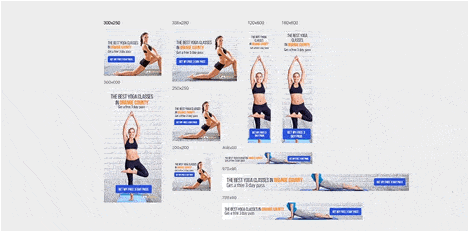 Adobe Stock Photos
Adobe has also introduced an exciting feature that will cut down the time it takes to find stock photos. If you're a creative professional, you know how long it can take to find the perfect stock photo, and the frustration of finding out that a photo you downloaded just doesn't fit what you're trying to do. Many designers get around this by beginning our design work using low-res, watermarked preview stock photo images, which doesn't give a great impression of what the final product will look like.
Well, my friends, this is no longer an issue with the introduction of Adobe Stock! This new features offers Adobe Creative Cloud users access to millions of stock photos integrated right into Photoshop, allowing designers to preview the actual photos in our designs. Searching and managing stock photos is now much easier, and will streamline the everyday workflow of every designer who regularly makes us of stock photography.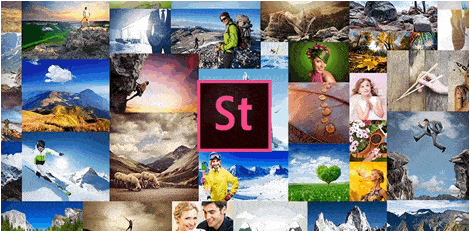 Creative Sync
In the creative industry, the work is fast-paced and never entirely finished, even when you're on the move. If you're like me, you get work done on all sorts of devices, include computers, phones, and iPads. But often, managing assets across multiple devices on a single project is difficult, especially if you're collaborating with a team. Luckily, Adobe has introduced a new feature called Creative Sync to bridge the gap between devices.
Now, you can sketch out an idea in Adobe Shapes and then open it in Illustrator to build out the design. You can take a photo of your friend on your iPhone, use the Adobe Mix app to add a mustache and a funny background, and later open the same image in Photoshop to add some explosions in the background. Cool, right?
Or here's a scenario we might encounter at Disruptive: Let's say I'm working on a landing page design with custom icons, a stock photo hero shot, and original copyrighting. I can send the project to a client at the end of the day and then head home. If they email back feedback like, "Can we change the color of the icons to make them pop more?" I won't have to wait until the next morning to make the change. Instead, if I want I can use Creative Sync to pull up the Illustrator files on my home computer and do it right away!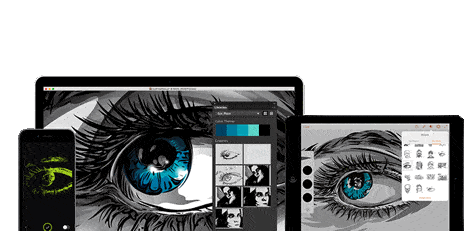 Conclusion
Along with the changes I've already mentioned, the entire Creative Cloud Suite performs better overall, and the whole package means it's easier than ever for creative professionals to optimize their time and workflow.
The end result is that it has allowed me personally and all of the design team at Disruptive Advertising to create and edit awesome designs more quickly, which will lead to higher quality work and happier clients! We've already seen good results so far, and we're looking forward to future updates as Adobe continually improves the capabilities of its Creative Cloud Suite.
Are you an Adobe Creative Cloud Suite user? What do you think of the latest updates and how do you manage your workflow each day? Leave us a comment and let us know!