5 Marketing Tasks Home Services Businesses Should Take to Accelerate Growth
Brand Awareness
•
Digital Marketing Metrics
•
Email
•
Google Ads
•
Marketing
•
Paid social ads
•
PPC
•
Ana Gotter
April 22, 2022
Plenty of businesses in the home services industry are about to enter their biggest potential growth season of the year.
Whether your business offers home security and monitoring, home painting or renovations, or landscaping, now is the time when you want to be ready to take advantage of that massive potential.
But that's the question: Are you ready?
If you're not, it's okay. We can help you get there.
Let's take a look at five marketing tasks for home services businesses that you should take right away to accelerate growth.
Why The Home Services Industry Surges Soon
The summer months are incredibly high growth seasons for businesses in the home services industry for so many reasons:
People are more likely to relocate while their children aren't in a school year, so as they move to new homes they'll want to change things, whether that's interior design, electric work, or updating a home security system
People are spending more time outside, so for exterior home services businesses, people might be interested in getting that screened-in pool or brick grill for their patio
In some cases, there may be seasonal concerns that bring people in; in Florida, there's often a surge of calls for hurricane shutters before the hurricane season kicks off, and pest control is an issue when heavy rain sends pests indoors
We've worked with numerous clients in the home services industry, and we've seen these trends time and time again. You can learn more about the work we do here.
5 Steps to Prepare Your Online Marketing Efforts as a Home Service Business
If you want to capitalize on that big summer boom in business (which of course you do), there are steps you can take right now to give your marketing efforts a major boost. Let's take a look at the 5 most important things you can do to get ready for your big growth season right now.
1. Ensure Your Services Pages & Pricing Are Updated
When you're marketing to grow your business, you're going to end up driving an enormous amount of traffic to your services, products, and/or pricing pages. This means that they're high-value, and users are extremely unlikely to convert if there isn't a level of detail that makes them feel comfortable with what they're getting.
You also want to make sure these pages reflect your current offerings and (if listed) pricing.
Only have services and products listed that you currently offer, and consider giving a few bullet points for each to explain what's included with each and why it's so valuable to your customers. If you choose to list pricing online (or pricing minimums), do so.
You can see an example of this from the Ring Alarm product page here; they do a great job highlighting their two different products and explain the benefits of each. And if you want to sell how to upsell a higher-priced product or service, this is a great one to look at; they don't knock their lower-level product but do a solid job highlighting the higher-value Pro alarm.
2. Have a Referral Program Up & Running
Referral programs are absolutely astonishingly high value marketing opportunities for any business. Referral programs can bring you customers that spend more per purchase and retain longer. These leads are 4x more likely to make a purchase, have a 16% higher LTV, and a 37% higher retention rate.
Having a formal referral program, therefore, is a must-have. If you don't, now is the perfect time to create one.
And if you do have one, review it. Is it easy for users to refer their friends and family to you, or is it a hassle or difficult to track? Is the reward valuable enough to encourage referrals?
ADT has an outstanding referral program that gives users $200 in value when someone they refer has made their first payment after a security system install. It's a high enough value reward that customers will actually feel motivated to tell their friends and family.
And in the image above, you can see how they have an FAQ for their referral program; this is outstanding, because users are able to have all of their questions answered and understand exactly what's involved. This sigifnicantly increases the likelhood they'll go through the process of referring others.
3. Check Your Directory & Local Listings
Many customers who don't have recommendations from friends and family may not know where to start… so they go straight to online directories and review sites. That means that you'll want to be there, too.
There are industry-specific directories like Houzz, and local directories based on your service areas. Find the ones that are likely to be used by your target audience. Spell out which specific services or products you offer, and when you're listing them in your business's description, try to use treat them as individual SEO keywords in order to increase the likelihood that customers will find you.
If you're already on any directories, check your existing listings. Does anything need to be updated? Are there payments that need to be made in order to renew a paid listing? Make sure everything is in good order here.
4. Get Search Ads Ready Now
If you aren't using Google search ads yet, you should. It's one of the fastest ways to acquire new high-intent customers quickly and drive conversions.
It's important to start running your ads right now, even if you aren't anticipating a boom until summer. This is for a few reasons:
It gives you time to get acclimated to the ad platform (or to work with an ad agency- we can help!)
You can create and schedule ads in advance so there's no concerns about starting late if you run into issues with ad approval
People are already researching, even if they're not ready to purchase— you need to get on their radar
Google Ads utilizes machine learning and automation, and it takes some time to figure out how to connect you with your target audience; you want them to have that information now, not a week into busy season
Start with Google Ads, and run some tests to see what works for you. Google's Responsive Search Ads makes that a little easier, as you can test more variations of copy to really give Google (and yourself!) more information about what works for you.
You'll want to create relevant ad groups for different types of services, and remember to test out extensions. Lead and/or call extensions are great choices, because they can drive users to get in touch immediately (or give you their info so you can get in touch) before they call your competition.
And if you're a new business trying to grow quickly, consider offering a discount for new customers. You can see an example of this here:
Want help getting your PPC ads in order right now? Get in touch with us today.
5. Write Strong Email Series
Email is one of the best ways to nurture relationships with leads and existing customers… and new sales don't just have to come from new customers.
I personally just responded to an email from my pest control service who sent out an email about lawn care services… and ended up converting for an additional $150 sale that they never would have made if there wasn't an email.
Get your email series written now, and have them stored and ready to go in your email software. This makes it easier to keep your marketing going even when you're in the middle of a potentially busy season.
We recommend having the following email series:
A welcome email series that greets new customers and makes any onboarding easy (which reduces potential churn rates)
Emails that cross-sell or up-sell different services
Combo packages (if relevant) that are sent out after the first few months of service to encourage happy customers to do more work with you
A series that promotes your referral program
Final Thoughts
It's tempting to only get your marketing in place right as the home services' biggest growth season is just starting; you see results right away in some cases, which is encouraging, as opposed to potentially waiting a bit before seeing them come in.
You still want to start now. You don't know what potential leads and sales you're missing by not being fully ready and actively, heavily marketing when customers are starting to make buying decisions. And that includes neglecting to treat existing customers as new potential sale opportunities, too; a warm audience is a high-value one, and they're more likely to purchase from you again than a new lead would be.
If you're not ready, we can help. Disruptive Advertising can help you get all of your essentials in place. We're ready to support you so that you can be ready to have your best year yet. Learn more about how we can help you here. 
Ready to start working with us? Get in touch for a free call here.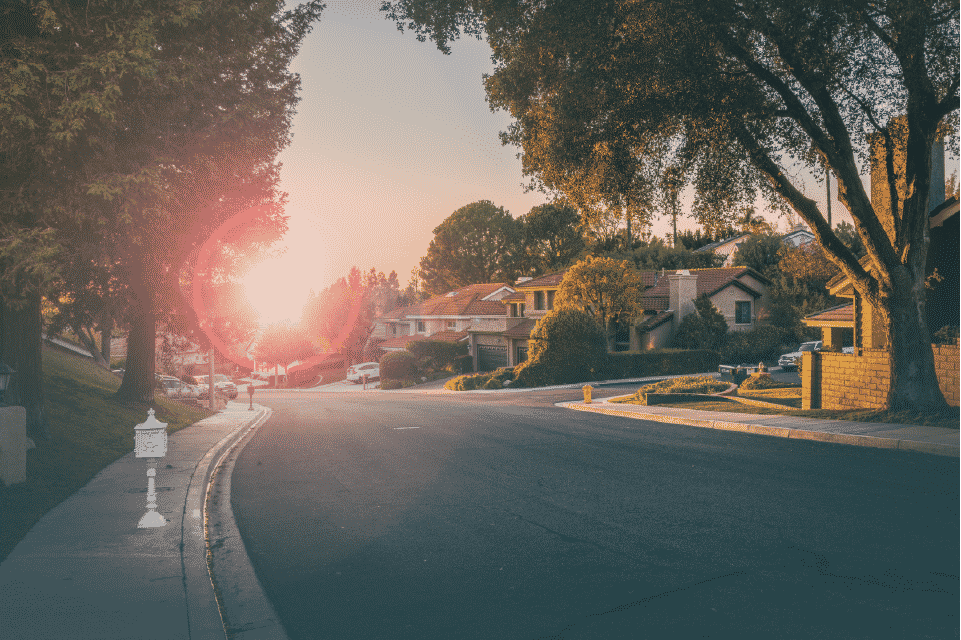 Leave a comment