6 Legal Marketing Strategies for Law Firms in 2022
Brand Awareness
•
Business
•
Conversion Rate
•
Digital Marketing Metrics
•
Marketing
•
PPC
•
Strategy
•
Ana Gotter
July 1, 2022
Do you have a plan for how you plan to market your law firm in 2022? And if so, are your current strategies working for you?
It can be difficult to know which legal marketing strategies will work for your firm, especially with so much conflicting advice and so many options to choose from.
Today, we want to make your path forward a little clearer. We've worked with law firms for years, and are familiar with legal marketing strategies that reliably work to help build your brand awareness and bring in high-intent potential clients.
Let's take a look at the 6 best legal marketing strategies for law firms in 2022.
1. Have a High-Quality Educational Blog
One of the biggest challenges that lawyers have is building trust and seeming approachable.
Many clients find the idea of even needing to work with a potential lawyer to be intimidating. They're intimidated by whatever process they're facing, whether it's getting power attorney for an aging parent, filing a lawsuit against an employer, or seeking damages in civic court.
And unfortunately, many don't trust lawyers but they need to, because whatever they need help with is high-stakes for them.
Consistently running a strong, well-researched educational blog is one of the best things you can do to help with all of this. It offers the following attorney marketing benefits:
Leads can see that you're sharing knowledge and resources for free, which builds trust
They become familiar with your brand name
The process— or parts of it— is a little less intimidating or overwhelming as they know more, helping them to feel more confident to get in touch
Content marketing offers benefits outside of building trust, too; it makes it easier for you to show up in search results for diverse but high-intent keywords.
Someone searching for "am I legally responsible for my mom's medical bills" or "how to set up a trust fund" is using long-tail, information-focused keywords. This may not seem as high-intent as "family attorney Denver," but these are ultimately people who have a need for your services and are trying to figure that out.
Make sure that you include a disclaimer on every blog post that the content is meant as a resource and not true legal advice, with a reminder to get in touch as soon as possible.
You also want to have a CTA that encourages users to get in touch for personalized, accurate information with a one-on-one consultation.
And for bonus points, have a quick "about us" at the bottom of the post so people know that you can help them.
You can see what this looks like in the example below from RMO Lawyers. We've got the reminder to get in touch for personalized advice in red, the official CTA that makes it easy for users to get in touch in blue, and the "About" section in green.
2. Maintain a Strong, Site With Attorney Profiles
Having a strong, detailed site is one of the most important law firm marketing strategies you need.
If your site is outdated, unorganized, poorly written, or unclear, potential clients will run as fast as they can the other way. Trust will go down the drain, and only rarely can you get it back.
Your law firm website should include the following pages and characteristics:
A strong home page that states who you help and what services you offer
Clear navigation to different key pages
A search function so potential clients can find what they're looking for quickly
Fast site loading speeds, which is important for both user engagement and for Google rankings
Profiles of your individual attorneys, including a bio with experience and a picture for each— this is crucial for trust building
An easy-to-use (and tested!) contact form
Phone numbers, email, and address available on all pages in a header or footer
Well-written copy that's error-free
Clearly defined CTAs to get in touch for a consultation
This site from Vollrath Law does a great job with their home page, with clear CTAs, a well-designed look, easy navigation, and snappy copy:
If you need help revamping your site, we can help— we offer website optimization services to help you attract the right types of clients.
And if you want to see more examples, check out these law firm marketing site examples for inspiration.
3. Expert Consultations in Media
Looking for legal marketing ideas that will help bolster you as a true expert in your field?
Consider looking for media consultation options. Being an expert to weigh in on a relevant topic for the local news, for a webinar, or even in an article online has a number of benefits.
It can help you establish credibility— if you know enough to show up on the news to give your thoughts, you must know what you're doing. And it's also a great method of potential discovery, as people will be reading or watching content that's relevant to them. They may see you as a trusted authority and get in touch because of this.
You can reach out to local news stations and let them know that you're interested in appearing as an expert source. You should also sign up for sites like HARO, sends out newsletters sharing what quotes reporters need for their work.
As you start getting more consultations, consider creating an "As Featured On" section on your site. This can be on its own page, or a home page. Include the names and badges of the publications in question, and if possible share links. The Y Law group does this at the bottom of their home page, which you can see here:
4. Create Listings in Industry & Local Directories
A big part of legal marketing revolves around getting your name out there more so you can connect to more potential clients.
Some clients may turn to local directories or industry directories to do initial research. Many of these directories have advanced search features to help people find law firms or attorneys near them offering the needed services.
Examples of directories include:
Complete each directory listing in its entirety, filling out all of the information fields possible.
Many platforms offer both free and paid listings. Create free listings on each, and consider testing out paid listings (which will get you improved visibility) on platforms that seem popular in your area.
5. Get Reviews
Reviews are a must-have in your law firm marketing plan.
Collecting reviews on your Google My Business page can help your law firm show up at the top of the local search results with a highly appealing five star rating next to your name. High ratings help you stand out amongst the competition, and they also help the client feel confident in their decision to contact you.
Plenty of site plugins also allow you to upload reviews from Google onto a client testimonial page or widget onto your site. This ensures that users are seeing those rave reviews no matter how they come across your business.
To get more reviews, email each client after their case is over with a link to leave a review. You can also reach out to past clients to ask for reviews, letting them know it helps your firm. If you stress that it helps you help more clients like them, they'll be most likely to do so.
6. Run Google Ads
Google Search Ads are one of the easiest ways to show up in high-intent searches right away and at the scale of your choice (or, at least, the scale of your budget).
You can bid on high-intent keywords like "family attorney near me" or "criminal defense law firm," which people are searching for when they're actively researching not just the legal process but a professional to help them.
While Google Ads can be a significant expense compared to free legal marketing strategies, they can also be incredibly effective. Your ads can appear above all other search results, and with the right keywords, copy, and extensions in place, you'll be in good shape to snag some clicks— even if you would have had trouble ranking for the organic keywords.
We understand that Google Ads is a complicated system, and with the investment of ad spend, you want to get results. Let us help with that. We're a top-rated Google Ads agency and a Google Premier Partner with specialty services for law firms.
We've helped clients increase their average monthly retainers, increase their number of new clients, and maximize their revenue. We can help you do the same. See more (and read our case studies!) here.
Final Thoughts
Marketing for law firms is not an easy task. It's a competitive industry, which means that your campaigns need to be at the top of the game in order to stand out.
We can help you there. We've worked with dozens of other law firms across the country with their legal marketing campaigns, including site and landing page optimization and ads creation and management. We offer specialized services just for law firms.
And in our experience working with law firm marketing, we know that these six legal marketing ideas are the most valuable in 2022. They'll give you a solid combination of both free and paid marketing options, with both long-term evergreen and immediate results.

Want to find out more about how we can help you? Book your free consultation to learn about our legal marketing services today.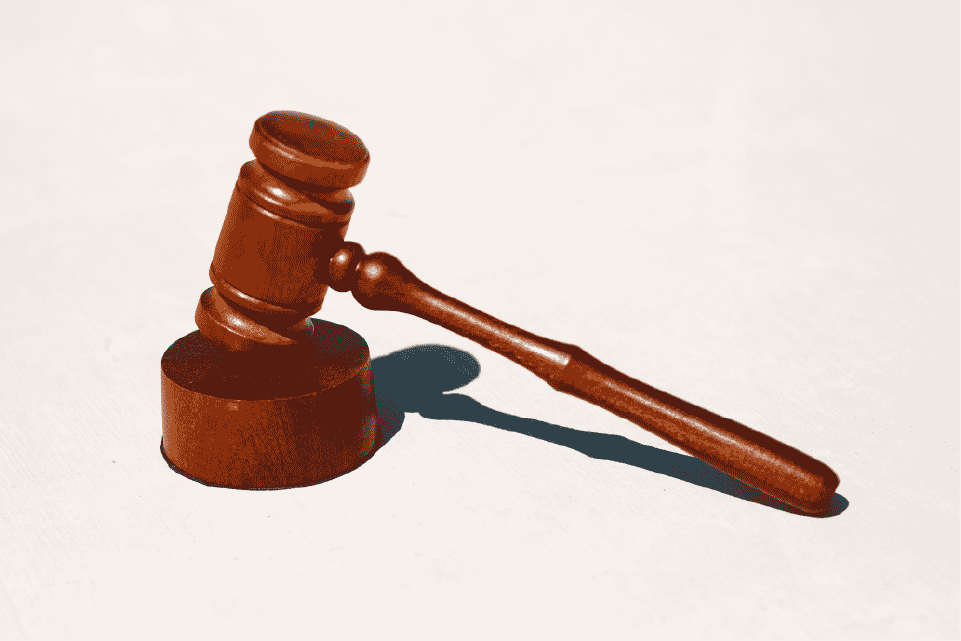 Leave a comment