B2B Holiday Marketing: Golden Opportunity…or Waste of Time?
For retailers, the holiday season truly is "the most wonderful time of the year". After all, most retailers make 30% of their annual sales in the last few weeks of the year.
For B2B companies, however, the holidays tend to be more slump than sleighride.
Some potential customers are at the end of their yearly budgets. Some are simply too busy dealing with the holiday rush to worry about finding new suppliers or partners. Others are focused on plans for next year…not signing new deals this year.
Regardless of the reason, B2B marketing can be a real challenge during the holiday season. There's no getting around that, but that doesn't mean that there aren't ways to make it work.
If anything, the holiday slump can actually be a good thing for B2B businesses that are willing to be aggressive when everyone else is pulling back. That's why, in this article, we're going to talk about how to make the most of this holiday season.
Sound like a plan? Let's get started!
Determine What Your Clients Need
B2B businesses come in all shapes and sizes. Your client or customer base is specific to your business, so there really are no "one size fits all" ways to handle B2B holiday marketing.
For example, a business that offers web development services for start-ups and a business specializing in cloud security services have completely different target markets—each with their own needs, goals and priorities.
Many aspiring entrepreneurs have to balance building different aspects of their business (like a website) with the demands of actually running their business (or the day job they have to work while waiting for their new business to really get going).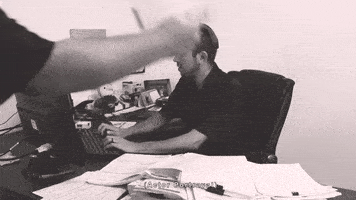 For this target market, the holidays may actually be an ideal time to work with a web development company to get a website up and running. A B2B holiday marketing campaign themed along the lines of "Make this holiday break a breakout moment for your business" could be a great way to bring in new customers.
That same message, however, would probably fall flat for a cloud security services company.
Most decision-makers at large, stable companies tend to think about B2B contracts in terms of months, quarters or years. They don't make spur of the moment decisions and they're often under a lot of pressure from family to disconnect from work during the holidays.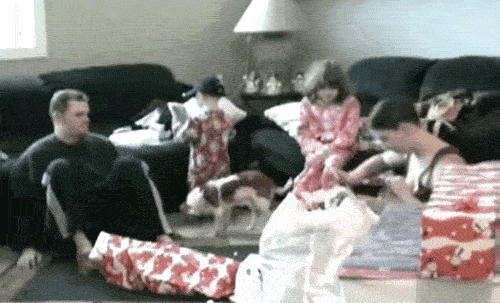 For this target market, a better approach may be to focus on building brand awareness.
Odds are, key decision-makers will be spending more time on social media or elsewhere online during the holidays. So, promoting a downloadable guide, blog post or video on social media explaining how cloud security services work and what to look for in a cloud security services company could be a great way to fill the pipeline in Q1 when those decisions are being made.
Another possible approach would be to promote (via email, social media, paid search, etc) special pricing for businesses that sign up before the end of the year. This simultaneously builds brand awareness while incentivizing potential clients to buy sooner.
The point is, B2B holiday marketing needs to be focused on the goals and priorities of your customer base. If your messaging doesn't match what they're looking for during the holidays, you'll just end up wasting a lot of time and money.
Understand Your Own Goals
The flip side to all of this, of course, is figuring out what exactly your business is trying to achieve during the holiday season.
Are you just shy of a yearly revenue goal that you're trying to reach? Are you trying to fill the pipeline for next year? Or are you maybe trying to even things out to avoid overwhelming your team in January?
There are all kinds of reasons to invest in B2B holiday marketing, but if you don't understand what you're really trying to achieve (and why), it's easy to focus on the wrong things.
For example, one client of mind was so determined to reach a year-end revenue goal that they pushed, prodded, promised, discounted and did whatever it took to reach their December sales goal. They succeeded, but things blew up in their faces in January.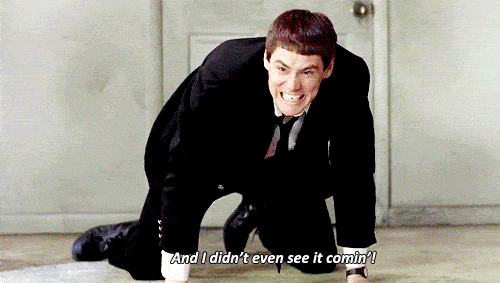 Clients that never should have been closed or upsold got frustrated and left, making what could have been a great first quarter a real uphill struggle.
Why? Because the client was focused on the wrong goals during the holidays. They didn't understand what they really wanted, so they won the battle…and lost the war.
This is why it's so important to take a step back and ask yourself, "What am I trying to achieve here?" If you know what your real goal is, your B2B holiday marketing may not have to drive a ton of sales this year to still be worthwhile.
So, what is your B2B holiday marketing goal? And why is that your goal? Is it the right goal? Does it match up with what you can reasonably expect from your target audience?
If you don't have good answers to these questions, you may be better off just taking things easy during the holidays. Sure, you might lose some ground to other businesses with clearer goals, but it's better than wasting a ton of time and money on campaigns that won't get results anyway.
B2B Holiday Marketing Ideas
As we've already discussed, the right way to market your B2B business during the holidays will depend heavily on your target market and business goals.
That being said, it's always nice to have some ideas for inspiration, so here are some ideas to help you get started:
Run Your Own Holiday Promotions
Black Friday and Cyber Monday sales are big B2C shopping days, but that doesn't mean B2B companies can't take advantage of them. This tactic won't work for every business, but as a general rule, the less you charge for a B2B product (or possibly service), the easier it is to jump on the BFCM bandwagon—especially when you are trying to sell to small businesses.
If you do go for this approach, though, be thoughtful about how you do things. Advertising costs skyrocket during this time period, so you may want to prioritize emailing your list with your deal, rather than trying to fight for a spot online.
Beyond Black Friday and Cyber Monday, you can offer additional deals through the end of the year to incentivize businesses to buy now. Best of all, you don't even have to be discrete about it.
Most decision-makers understand that Q4 is on the slow side for B2B businesses, so you can simply advertise the fact that they're taking advantage of a slow period for your business. You won't win everyone over, but companies with flexible budgets will be happy to take advantage of a good year-end deal.
You might not make quite as much off of them, but if you're able to snag them as a customer before the competition, that's business you don't have to fight for, which makes it a win for everyone.
Offer Free, Helpful Content
We've already touched on this, but free, helpful content is particularly effective during the holidays. After all, your target audience probably has more time to read or watch your content during the holidays than at any other time during the year.
In fact, since family drama is often inevitable during the holidays, your target market may be looking for a distraction. If you can offer them something that is both interesting and relevant to an upcoming decision, you might be surprised at how many downloads and views you get.
If you can, holiday-theming your content is a good way to make it feel current and relevant. It also respects the holidays and helps grab viewers' attention, especially if you can find a way to connect your content to the holidays themselves.
Invest in Outreach
Contrary to popular belief, many entrepreneurs, business owners and decision-makers work during the holidays. Since things tend to be quieter during the holidays, it's a great time to catch up, get on top of things and prepare for the new year.
This also makes it a great time to do some outreach.
With fewer distractions and competitors to fight for potential clients' time, calls and emails are more likely to get through and have an impact. Whether or not this is the right approach for you will depend on your business, but it's definitely worth considering.
In addition, simply by being available yourself during the holidays can set your business apart and put you in a position to take advantage of your clients' quiet time. By reaching out and letting prospective clients and customers know that you're available, you may be able to move up on the priority list, increase December sales and queue up your January pipeline.
Conclusion
B2B holiday marketing can be a challenge, but if you take the time to think about your target market and how you can provide value to them during the holidays, the end of the year can be a great opportunity for your business.
Unfortunately, many B2B businesses either sit on their hands during the holidays or don't understand what their goals really are, so they don't make the most of this unique time.
The question is, how will you handle the holidays?
Will you take it easy? Or will you put in the work, figure out the right way to approach things and set yourself up for success? The answer is up to you.
By the way, if you'd like some input on your B2B holiday marketing strategy, let us know here or in the comments. We'd love to help!
How do you handle B2B holiday marketing? Do you agree with this advice? What would you add? Leave your thoughts in the comments below.
Leave a comment