Don't Kill Your Brand: Content Marketing Mistakes to Avoid
by Andrea Neipp • April 30, 2020
Content marketing comes with a wide variety of significant potential advantages. It actually costs about 62% less than traditional marketing and generates 3x more leads on average.
Blogging can also lead to a year-over-year growth in unique site traffic that's 7.8x higher for content marketing leaders than followers, and since 71% of B2B buyers said they checked out blogs during the buying process, there's a chance to capture really high intent audience members.
The power of content marketing is easy to see, but it's important to remember that you only get these incredible benefits when your strategy is successful and executed well.
Unfortunately, it is possible to do damage to your brand with content, and we've seen too many companies fall into the same traps. Whether it's a mostly-empty blog with only a few posts from 2016 or brief, poorly-written, non-actionable content that leaves users confused, some content is better left off your site.
We don't want you to kill your brand with your own content, so in this post, we're going to discuss a few content marketing mistakes to avoid and how to create stronger resources that your audience will respond to in a positive way.
Is All Content Good Content?
This is a question some of our clients ask us, or it's something they assume automatically: Any content has to be better than none, right?
The answer to this question is surprisingly simple. In short, no, not all content is good content; not by a long shot.
That old-as-time thought that "all publicity is good publicity" doesn't apply when you're talking about a brand's reputation and a customer's perception of it and not a celebrity who is just as happy to be in the news for a new movie as they are a cheating scandal.
Your blog posts, webinars, ebooks, whitepapers, and video shoulds should represent your brand well, demonstrating reliability, trustworthiness, and expertise in the industry. Back up well-researched ideas with experience, careful sourcing, and plenty of statistics.
The ultimate goal is to be able to create outstanding, high-value content that helps you define your brand in a good way. You want customers to see the content, quickly note the brand voice, think "Oh, I think this is from them," and be excited to read before even seeing your logo.
Content should be clear and well-written. When possible, ensure that it's time-sensitive or at least relevant. This can create urgency for users to read now. You also want it to be strategic, serving specific purposes for your overall marketing plan.
If your content confusing, clunky, irrelevant to your audience, or not actionable, it will fade into the background of all the other noise on the internet. These are all common content marketing mistakes that can lower a customer's perception of your brand, effectively killing your brand with your own content.
What is the Right Content? 
If you're starting your blog or revamping it, it's important to create the right content. And if you're wondering what that is, the good news is that your consumer will let you know; you just need to do a little research.
Here at Disruptive, we use a variety of tools to help our clients find the right ways to connect with their customers. One of the best tools is Google Analytics.
Start with Google Analytics and look at what types of content your audience is already responding to. Look for content that's driving clicks, and assess page views, pages per second, bounce rates, and average time spend on the page to see what your audience is excited to read and what they aren't.

You can also use in-market audiences to learn about who your specific audience is. Information like this can and should shape your content and strategy, tailoring your content to the readers you have and the readers that you want.
It's also good to dive into some competitor research. Look at direct and indirect competitors and see what they're writing and how it's holding up compared to yours. You can do manual searches for this, or use tools like BuzzSumo to find the best (and most shared, highest-ranking) content in the industry.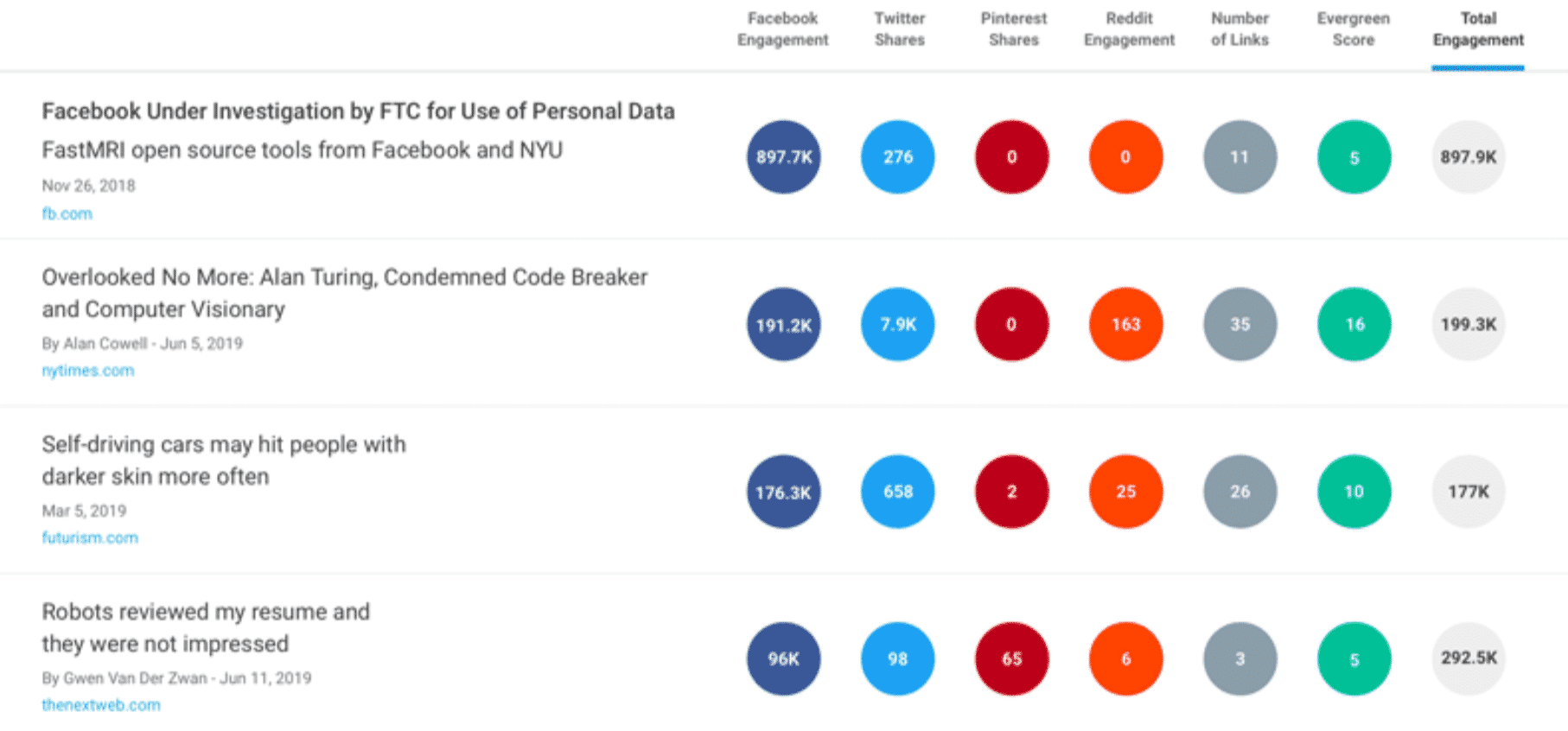 Tools like SEMrush, Moz, and SpyFu (pictured below)can even show you what keywords your competition is targeting, giving you insight into their overall strategy.

Remember that analytics are an excellent starting point. As much as you want to get the most visitors to your site, always remember this: it's your company and you should treat your content with as much respect as your brand.
If you don't respect your brand, neither will anyone else. So, consider creating content that showcases who you are, what you know and what you can do.
Remember That All Content is Representing Your Brand
One of the biggest content marketing mistakes brands make is thinking "it's better to just get this out fast."
That's the last thing that you want to do.
Don't create and publish something that you aren't proud of, because if it's less-than-stellar quality, that's now representing your brand. One bad blog post, ad campaign, or email can lose you, customers, if it's bad enough, or at the very least significantly impair a customer's perception of you.
Imagine being a loyal reader on a site like Hubspot for years (we list Hubspot because it's well-known for their oustanding quality content and has a great reputation—this is purely hypothetical).
Maybe, though, they have one blog post with flagrantly wrong information—are you able to trust them as much moving forward? Even though they're at the top of the industry, plenty of readers may at the very least be nervous, and start double-checking sources.
Make sure every single piece of copy you publish is well-structured, creative, and valuable to your target audience. You do want to leave an impression—you just want to leave a good one. Try to create memorable-in-a-good-way experiences.
Here's why this is important. Have you ever gotten a prompt from Facebook or YouTube, asking about an ad that you saw on your timeline and what you remember? How many times do you actually remember seeing the ad?
Ideally, this ad would be memorable. Most of the time, though, the ad is not.
You want this to be true for email, social media posts, whitepapers, and more. Keep in mind that consumers are flooded with content in today's market, so if you're using the same email templates and offers as the other 500 companies emailing your clients daily, that won't cut it. Being generic isn't enough—you need to be exceptional if you want to excel.
This ad from Facebook, for example, isn't exactly world-shattering. It shows women's clothing, and has a super short testimonial that's not quite grammatically correct. It's not memorable, and it doesn't do much to help the company. It likely won't result in overwhelming sales.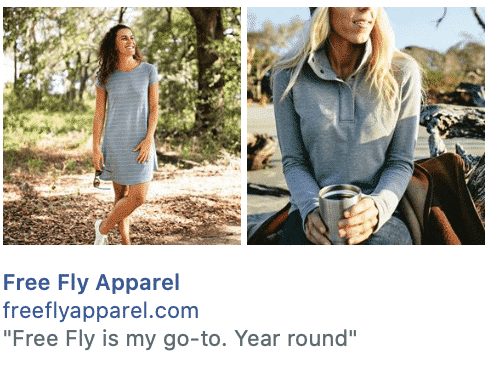 Let's take a look at another ad. While this one may not jump out at all users, it does a much better job of grabbing attention and conveying value in an interesting way. They have a video to demonstrate how it works, and they list all the benefits that could appeal to their audience base.
Organic, a month's worth of food, just add water and soil, plant later if you want. And of course, Shark Tank approved. This is a much more memorable ad, and it's more likely to drive results. The same thing is true for the rest of the content that you're creating.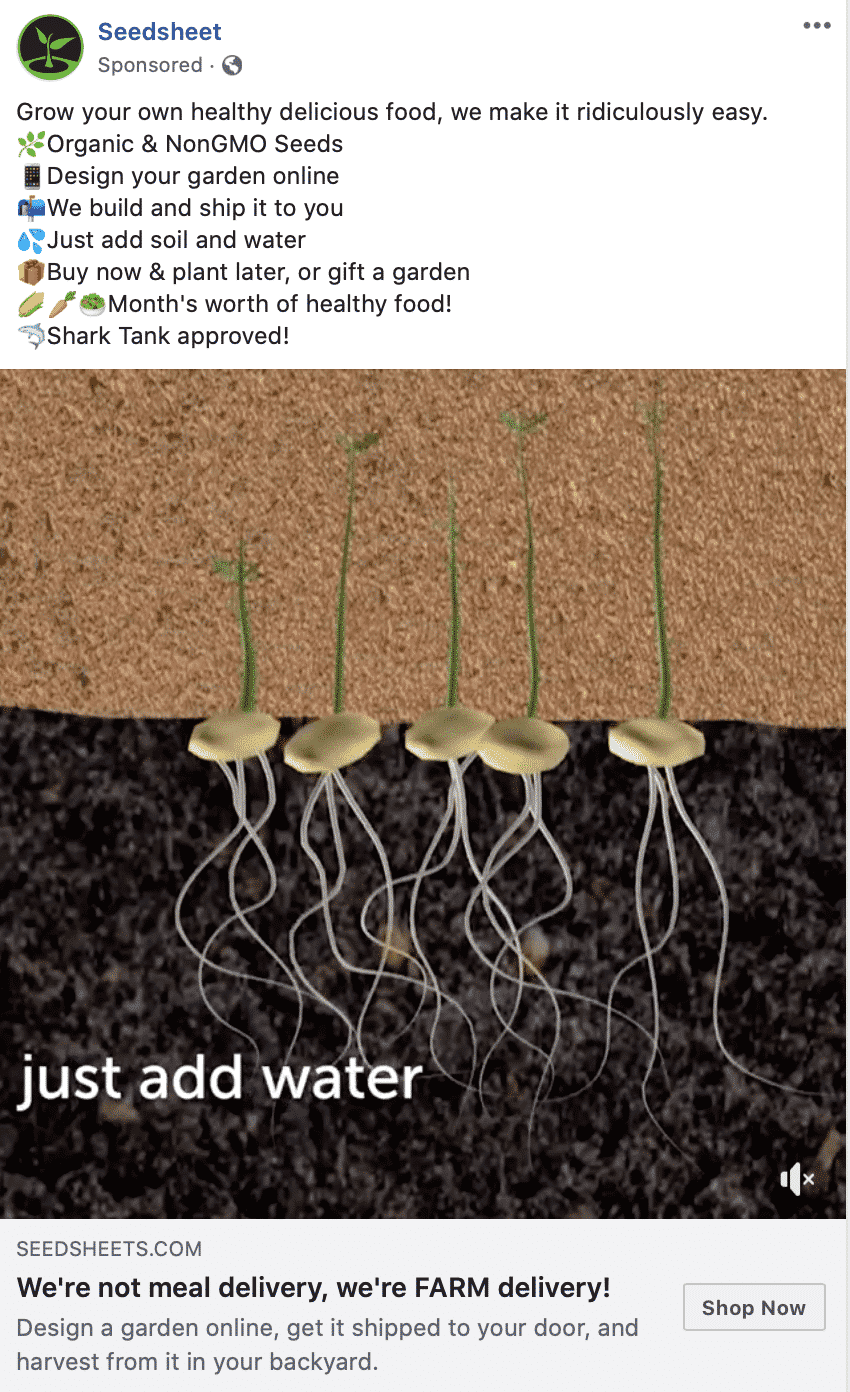 Create a unique brand experience, and consumers will notice. Create a generic experience and consumers won't.
Conclusion
A large majority of brands are attempting to leverage content marketing to connect with new users, increase their search visibility, build trust, establish thought leadership, and drive sales and leads.
These are all outstanding goals, but they're only achievable when you aren't making few key content marketing mistakes that result in low-quality or irrelevant content that hurts your brand instead of helping it.
Remember that above all else, your content should meet the following criteria:
Well-researched, which is linked in the post and supported with case studies, statistics, and hard data
Unique, offering something new to the conversation
Thorough when possible—skimming over basic topics isn't enough to cut it anymore, you need a unique point of view and in-depth information
Well-written and carefully structured, designed to increase readability and overall retention
Actionable and valuable, proving that you know what you're talking about and offering crucial information that your readers can benefit from
Worried that you'll kill your brand with your own content? Start with the analytics. We can help you there with our in-depth website analytics services. You can learn more here.
What do you think? Have you seen brands kill their own businesses with any of the content marketing mistakes discussed here? How do you create high-value resources that your audience will love? Share your thoughts, questions, and experience in the comments below!