How to Leverage Database Marketing for Your Business
by Ana Gotter • September 13, 2018
You're ready to grow your client list, and you're ready to do it now. There's zero doubt in your mind that your product or service could help a lot of people and that there's nothing else out there that can do what yours can. Finding the clients, however, is turning out to be more of a struggle than expected.
There are a lot of marketing options you can go with. PPC ads are one option, but can be a huge challenge if you're struggling to get targeting or strategies right. You could also go with influencer marketing, but those campaigns are risky and entirely dependent on how well the influencer holds up their end of the bargain.
Database marketing is a good way to get a guaranteed list of names of relevant audience members, exactly like you're looking to connect with. In this post, we're going to show you how to leverage database marketing for your business and how it's affected by factors like GDPR and customer behavior.
What is Database Marketing?
Database marketing is a type of direct marketing that utilizes information from databases to create lists of individuals who belong to certain targeted audiences.
Want to find women in their 20's who like kayaking? There's probably a database out there that can give you that information.
These potential customer lists can be used to create new email lists or to cold call and you can reach out to new audiences accordingly. You can even try to look these users up on LinkedIn organically and send them personalized messages. While it will take a lot of time, the more personalized an intro is, the better users will respond to it.
Note that you cannot use these lists to create retargeting campaigns on Facebook if they were purchased from a third party, because these users have not opted in to to hearing from you. At least not until after users have already opted in after you emailed them the first time around. This goes against their guidelines and can get your account shut down if you violate it.
Where Can I Get This Data?
Your business likely has its own CRM database of your current, customers, past customers, and any leads you've made contact with. You can absolutely use this database to fuel your campaigns.
Since you and the audiences are already familiar with each other, this could make your campaigns more effective, you could write more relevant messaging and the odds of them being responsive go up because they know your brand. This is a safe option, too, because you have the  customer's consent to be contacting them.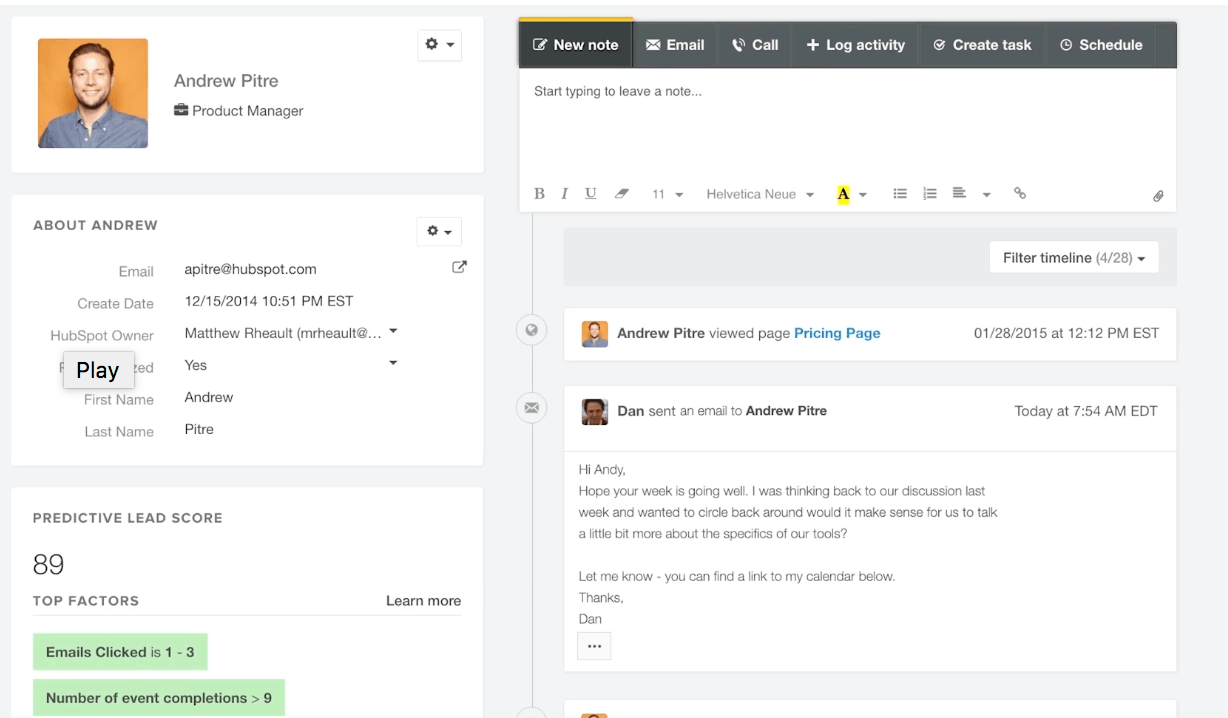 In many cases, brands interested in database marketing want to connect with customers they don't already have in their CRMs. They'll often purchase data from third-party companies like the now-famous Cambridge Analytica, and then use it to reach out to customers directly.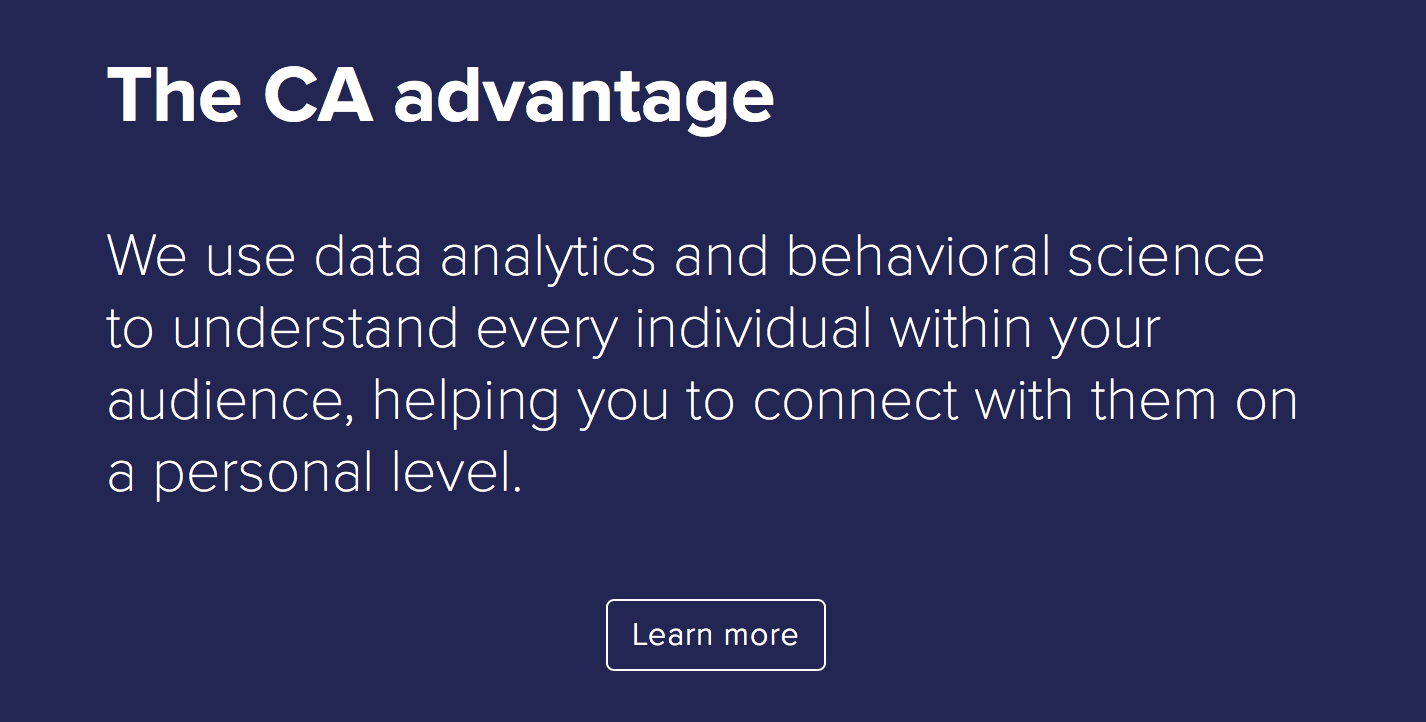 The benefit here is that they can get a massive list of people in their target audience for a flat fee, but what they do with that information will weigh heavily on whether the campaigns are successful.
What About GDPR?
If you're using your own data obtained by customers who have opted-in, then you're good. As long as you abide by other restrictions of GDPR and let them opt back out of communications and not doing anything else insane with your campaigns, you should be in the clear.
GDPR, however, directly affects traditional, third-party database marketing. If you have any clients in the EU, your business has offices in the EU, or your database purchases contain lists of customers from the EU, you'll be in a world of hurt if you violate it. In this case, stick to databases that you've created yourself so that you aren't breaking the rules and getting slapped with million dollar fines.

If you're using cookies to track IP addresses for retargeting, put an opt-in message on your site. You'll see this in more and more places, allowing businesses to protect themselves and still get valuable data.
Does Database Marketing Work?
Database marketing has its pros and cons. When you're using the database you've created yourself based on customer and lead interactions, it can be extraordinarily effective. You and the customer already know each other, after all, so you can reach out to them in a number of different ways (including PPC) and they'll be more interested to hear what you have to say.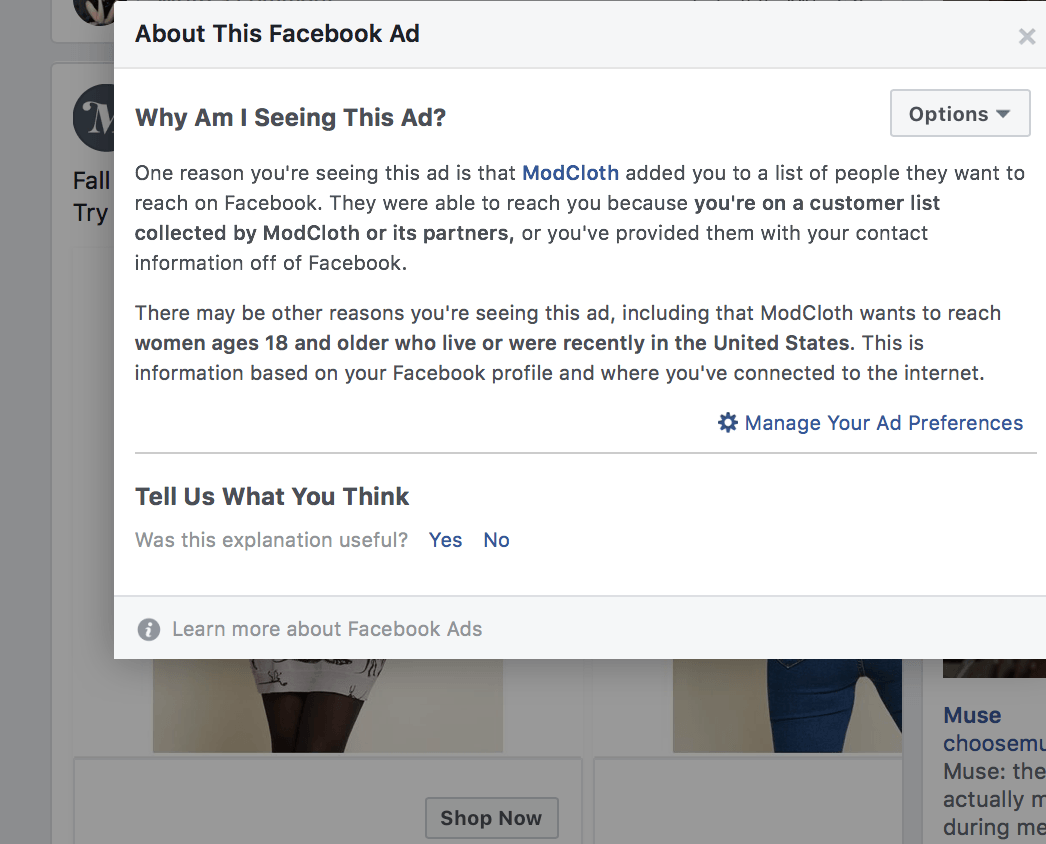 Using database marketing from third party companies to reach out to cold contacts can be riskier. There's obviously the risk of going against marketing regulations, which is a big risk.
You could also end up annoying people, who wonder how you got their information in the first place and become suspicious. I understand how all this works and I still get suspicious and frustrated when I get emails from people trying to sell me things when I don't even know who they are.
If you're able to take data that's recent and accurate, however, there is potential to reach new customers. B2B businesses can reach out individually on LinkedIn—you can try to email them with an offer if your country's regulations permit it. Once they click to your site, after all, they can be retargeted based on site activity.
Conclusion
Database marketing can be effective, there are a lot of potential landmines to avoid. Done incorrectly, you could lose potential customers instead of gaining them, have your Facebook Ad account shut down or even be hit with a massive fine thanks to the GDPR act.
It's always best to interact with customers who want to hear from you. You can target cold audiences through methods like Google Ads, Facebook Ads,and content marketing. Then, you can retarget based on their interactions with you, your campaigns, and your content. Create your own databases instead of buying lists from third-party companies. You'll get better results and you won't violate any regulations, so it's a sweet spot for marketers and customers alike.
What do you think? Do you use database marketing to connect with new clients? How has it worked for you? Drop your thoughts and questions in the comments below!