Be in the Know: 2018 Email Marketing Statistics You Should Know
by Cydney Hatch • November 19, 2018
Let's talk email for a second…
As a business owner, you want to make sure your time, resources and money are being used wisely, right? Well, believe it or not, one of the tools you cannot afford to ignore is email marketing.
Now, you might wonder how email marketing can be valuable when there are so many other ways you reach your customers these days, but do not be fooled! Email matters!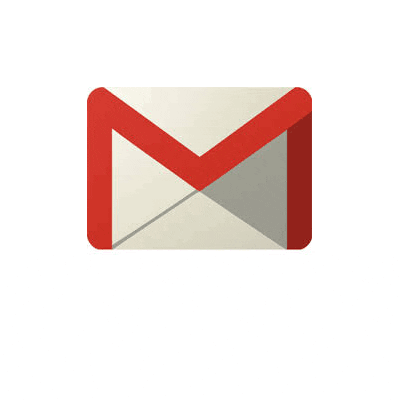 Email marketing is so much more than just sending messages to inboxes. It is all about informing, engaging and retaining customers, new and old.
Sure, there are tons of articles about how you can improve and increase your email success, but what do the numbers say? Is it worth your time and efforts?
The answer is…yes!
To help you make the most out of your email marketing in 2018 and onward, let's take a look at a compiled list of some of the most important email marketing statistics you need to know. With this information, you can take a look into 2o18 email marketing trends and use them to shape up your future email campaigns!
2018: Email Marketing Statistics to Consider
Before we dive into these email marketing statistics, here are a few helpful numbers to put these statistics in perspective: The world population is 7.7 billion and the internet has 4.1 billion users.
General Email Marketing Statistics
Email marketing has an average ROI of 3,800%. In other words, for every dollar invested, the average return is $38.
Email is the third most influential source of information for B2B audiences, behind colleague recommendations and industry thought leaders.
In the US alone, more than 85% of adults send or read email.
Women pay more attention to marketing emails than men do. In fact, women spend 7 minutes more a month on a smartphone checking emails compared to men.
Spam accounts for 48.16% of email traffic worldwide.
As of 2017, there are 3.7 billion global email users. This number is predicted to grow to 4.1 billion users by 2021.
86% of business professionals prefer to use email when communicating for business purposes.
56% of brands using emoji in their email subject lines had a higher open rate.
Tuesday is the best day of the week to send email (according to 10 email marketing studies).
Only about 30% of US retail email list subscribers have actually made a purchase from the retailer whose email list they subscribed to.
More than 50% of men and women agree that humor is acceptable in an email.
On average, men open more emails than women.
80% of retail professionals indicate that email marketing is their greatest driver of customer retention
Men and women are equally likely to convert from an email opened on a desktop—but women are more likely to convert on a tablet and men are more likely to convert on a phone.
73% of millennials identify email as their preferred means of business communication.
The number of email users in the US was projected to grow to 244.5 million by the end of 2017, and 254.7 million by 2020.
50% of Americans check their emails in bed and 18% while driving.
Nearly 105 billion emails are sent each day. This number is expected to reach 246 billion before 2020.
The use of emoji in email marketing messages increased by 775% from 2015 to 2016.
The percentage of emails containing GIFs rose from 5.4% in 2015 to 10.3% in 2016.
49% of businesses use some form of email automation.
Pet and animal services has the highest email open rate—people love their pets!
28% of consumers would like to receive promotional emails more than once per week. 38% would like emails to come even more frequently.
205 billion emails are sent every day and this number is expected to reach 246 billion by the end of 2019.
Email marketing spending in the United States is projected to grow from $2.07 billion USD in 2014 to $3.07 billion USD in 2019.
The most important goal of 54% (majority) of email marketing influencers is to increase the engagement rate of email marketing (Ascend2).
Gmail has 1 billion active users worldwide.
42.3% of Americans say they sign up for email lists to get discounts and savings.
11.2% say they sign up for email lists because they like a brand.
More than 50% US consumers subscribe to email from 6 or fewer brands.
57% of consumers break up with brands because of unnecessary spamming.
In 2017, the top two spam content categories were healthcare and malware
Over 75% of US consumers find advertising in email newsletters annoying.
66% of consumers unsubscribe from emails because they aren't relevant.
People who buy products marketed through email spend 138% more than people that do not receive email offers.
Mobile and Social Media Email Marketing Statistics
 Email Marketing Strategy Statistics
Now You Know!
Email marketing statistics offer important insights you can use to guide your content and retention strategies. By understanding these numbers and looking at your own email analytics, you can learn everything you need to manipulate and highlight effective marketing strategy around what your customers need in emails.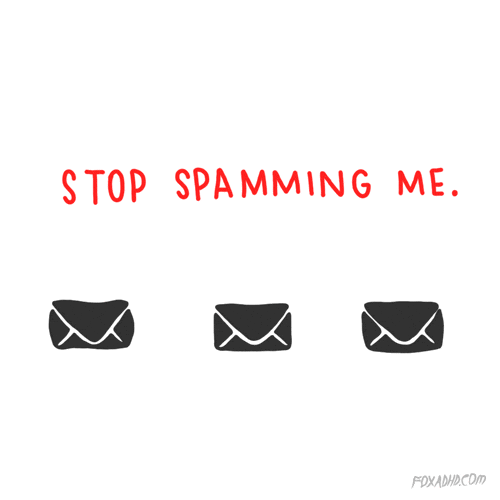 As a marketer, I can't help but be excited for what is to come with email automation and technology! Hopefully this article has wet your whistle to learn more, but clearly, there are many opportunities for rapid growth in email marketing!
To add to the statistics, I wanted to share a forward-looking list of email marketing trends you should pay attention to:
Interactivity
Personalization and creating lifetime value for subscribers and customers
Creating shorter and concise email content
Improving email accessibility for subscribers with disabilities
Sending more emails that are text only
Improving your storytelling will help developing customer connection
Omni-channel experiences
Full funnel focus content
Customer experience and authenticity
So, the future looks bright for email marketing but marketers must keep on their toes to get ahead of these coming trends! If you want more help in understanding effective email marketing be sure to read some more of our articles here or here!
If you need a little more hands-on help, I am more than happy to talk to you! Reach out to me here!
What do you think? What are you most excited for when it comes to the future of email marketing? Comment and share your excitement below!