6 Healthcare Marketing Trends for Providers in 2018
by Ana Gotter • April 9, 2018
Healthcare revolves around the doctor-patient relationship and the treatments the doctor prescribes. That will always be the most important staple for your practice to uphold, but while word-of-mouth referrals from happy patients can keep new patients coming through the doors, that's not enough on its own.
Like all other industries, medical practices, urgent care centers and hospitals all need to keep their online presence in mind and actively work to improve it. If you don't, after all, that practice down the street will, and they'll scoop up all your new patients in the process.
With both the healthcare industry and the marketing industry both evolving quickly in some ways, it's essential to stay on top of the latest best practices. In this post, you'll learn about the 6 most important healthcare marketing trends for providers in 2018.
1. Everything is Going Online
Remember the good old days of pen and paper? While paper charts are still a thing in some cases, most patient data is going digital—and the patients are starting to expect that. Patient portals are being expanded on and improved, and are a lot more common.
Four of my doctors currently have patient portals that allow me to log in to check on my appointments, see all the details of my blood work or other test results, and see the notes that the doctor entered in about my appointment.
Even the urgent care provider I saw after a car accident had a patient portal, which was immensely helpful because I had an awful concussion causing bad short term memory loss for a few days.

For patients who want to be involved in their healthcare and treatment plan, this is a big deal, and in many cases, it makes your job easier in the long run, too.
It can also speed up the process—I can actually email my providers through a secure message instead of waiting on hold or hoping to get patched through to a nurse for minor, non-emergency questions. This big step is all about convenience for the patient, and it allows you to better treat them even when they're not right in front of you.
In the same way, healthcare marketing is happening more and more online these days. People turn to the internet to find healthcare information and to identify which practices they want to use for their healthcare needs. If you want to capitalize on this trend, you need to be marketing your business online.
2. Content is More Prevalent
Doctors are busy people, but hiring someone to tackle healthcare marketing will benefit your business significantly. After all, there's a lot of terrible information out there (even on popular sites), and there's a lot of alarmed people Googling their symptoms becoming convinced that the rash from their new laundry detergent is MRSA.
If you pay attention, you'll notice that increasing numbers of healthcare providers and medical practices are starting blogs on their site.
This is a great way to capture clients at the top of the funnel, because if someone is Googling "symptoms of carpal tunnel," they're probably experiencing them and could use a doctor's help. And boom, you're right there with reliable information and the rest of the site hanging around in the background.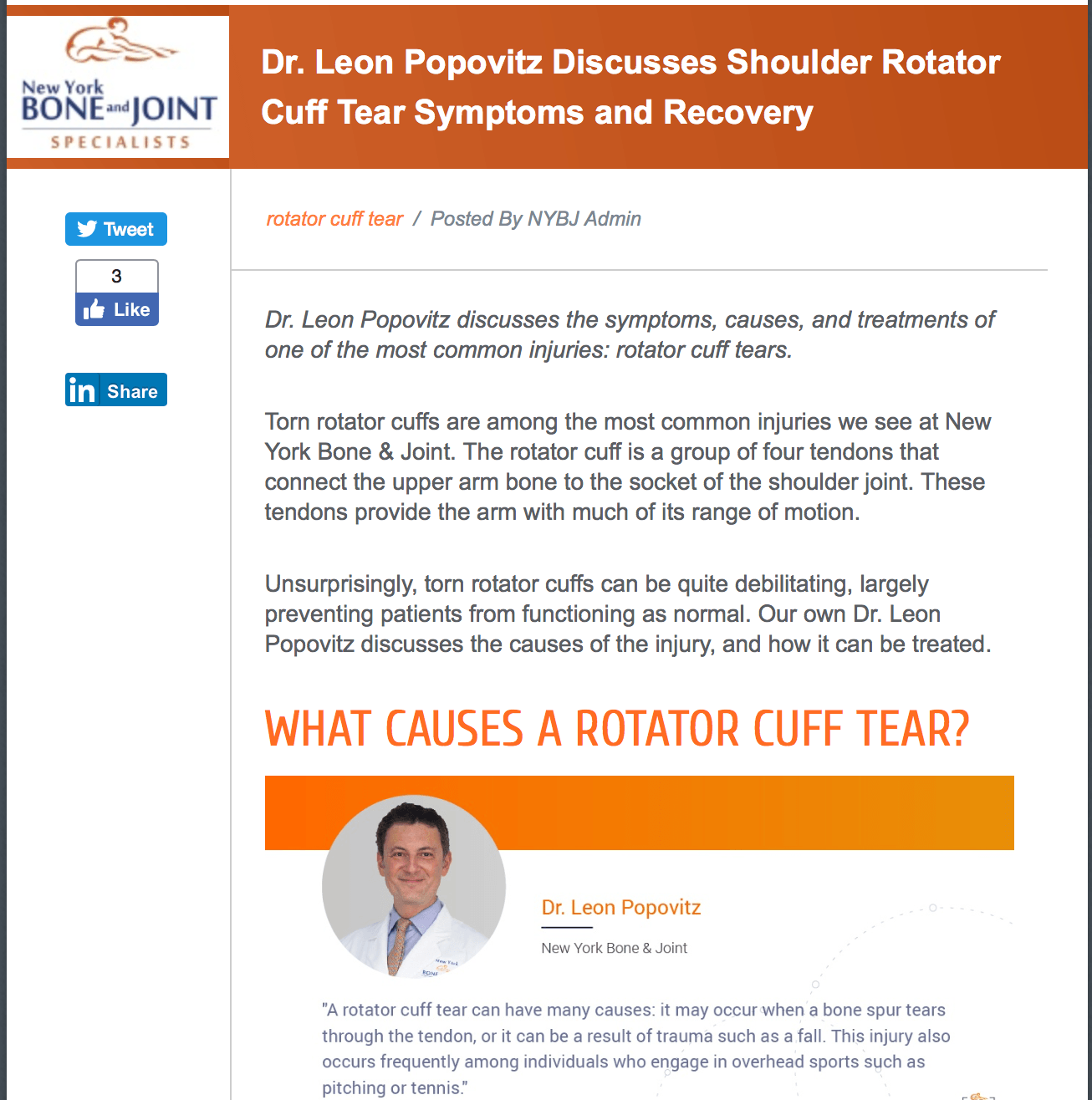 You can keep this content on your site, or even take it to other platforms. Orlando Health has a great series of videos on YouTube where doctors, nurses, and nurse practitioners talk about not only their experiences, but what different medical conditions and treatments involve.
https://www.youtube.com/watch?v=o9iQtWhBmt4&t=14s
This demonstration of knowledge can build trust in potential patients long before they see you, and patients must trust their providers to have a successful treatment plan.
3. Healthcare Marketing on Social Media
Social media can be a little trickier for healthcare providers—they can't just go around sharing customer stories willy nilly, after all, with HIPAA laws (and basic morality) in place.
That doesn't mean that it shouldn't be used, because the contrary is actually true. Social media is now more important for healthcare providers to be on than ever before. I think this is particularly true of Facebook, which:
Is frequently used by people researching businesses of all types—including healthcare practices. You can't afford not to be on search engines.
Allows you to build trust and relationships with patients through continual interaction while demonstrating expertise.
Gives you an additional healthcare marketing platform to earn more reviews on, which are public and can help you earn trust quickly.
Provides you with another method of connecting with target audiences with all your contact information hanging out on the right side of the page.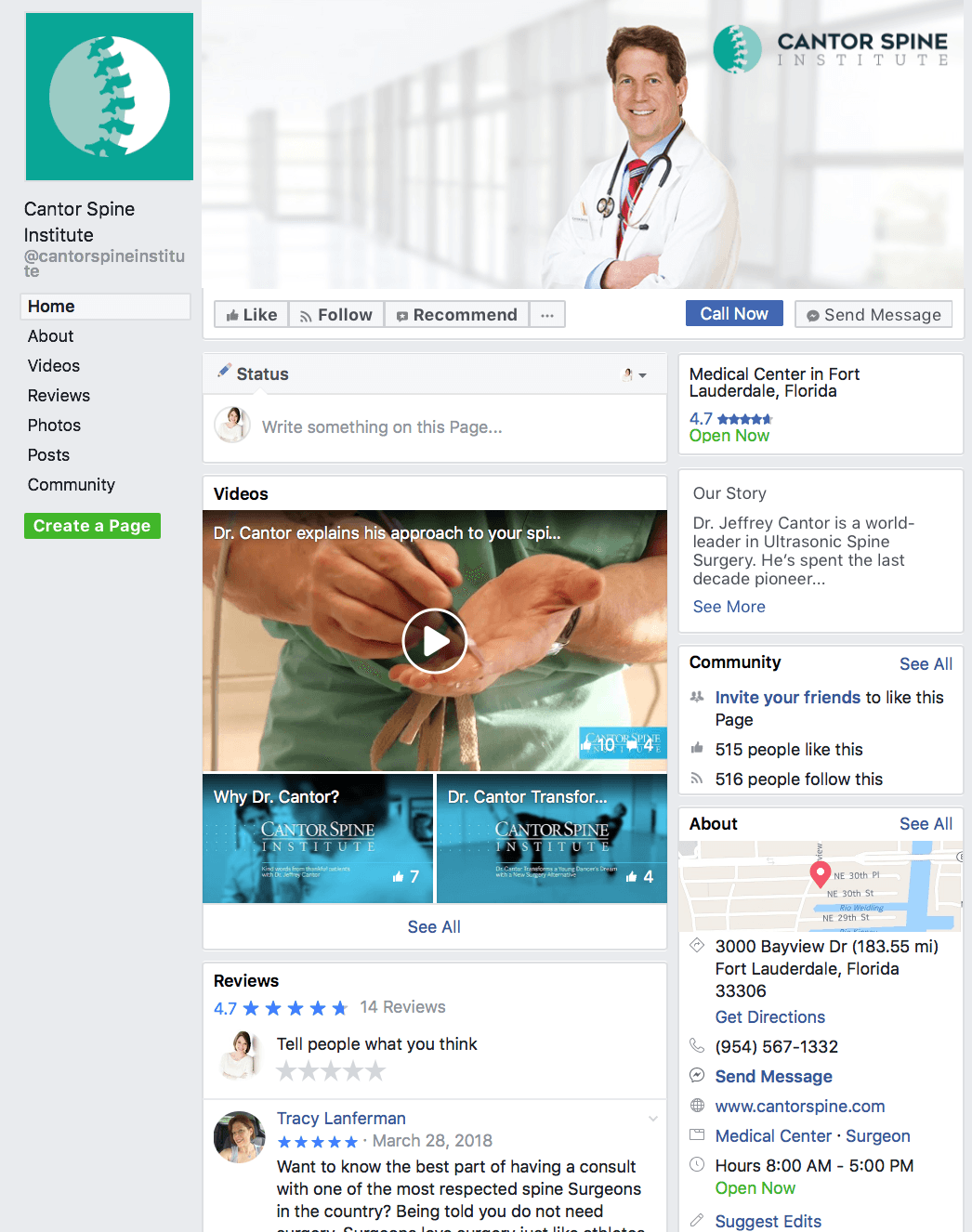 When it comes down to it, social media gives you another way to take word of mouth healthcare marketing and amplify it in a public setting.
Instead of having someone tell just one or two friends how great their experience was with you even though you had to rebreak their arm or give them a root canal, you can have them tell everyone who visits your page.
To get the most out of your social media account, don't forget to link to it in a prominent place on your website, too.

4. Location-Based SEO Is a Necessity
If you're a patient going to see a doctor, you clearly are going to want to find one as close to you as possible. While there are exceptions to this, in most cases a patient won't willing to take a four hour drive to find a primary care specialist, let alone go cross-country.
Local SEO is a necessity for healthcare marketing in 2018, especially with more "near me" searches popping up in voice search (we'll talk about this next). Your practice should absolutely be trying to rank well for local searches, popping up in that much-coveted location preview on Google.
To help with this, make sure you're optimizing for location-based keywords, like "central Florida gastroenterologist" or "Richmond podiatrist." This will help you significantly, especially as voice search continues to grow in popularity.
Which brings us to healthcare marketing trend number 5…
5. Voice Search is Becoming a Priority 
If you're sitting at your computer and need to find a dermatologist to check out a suspicious mole, what would you Google? Probably something like "urgent care Oviedo late night."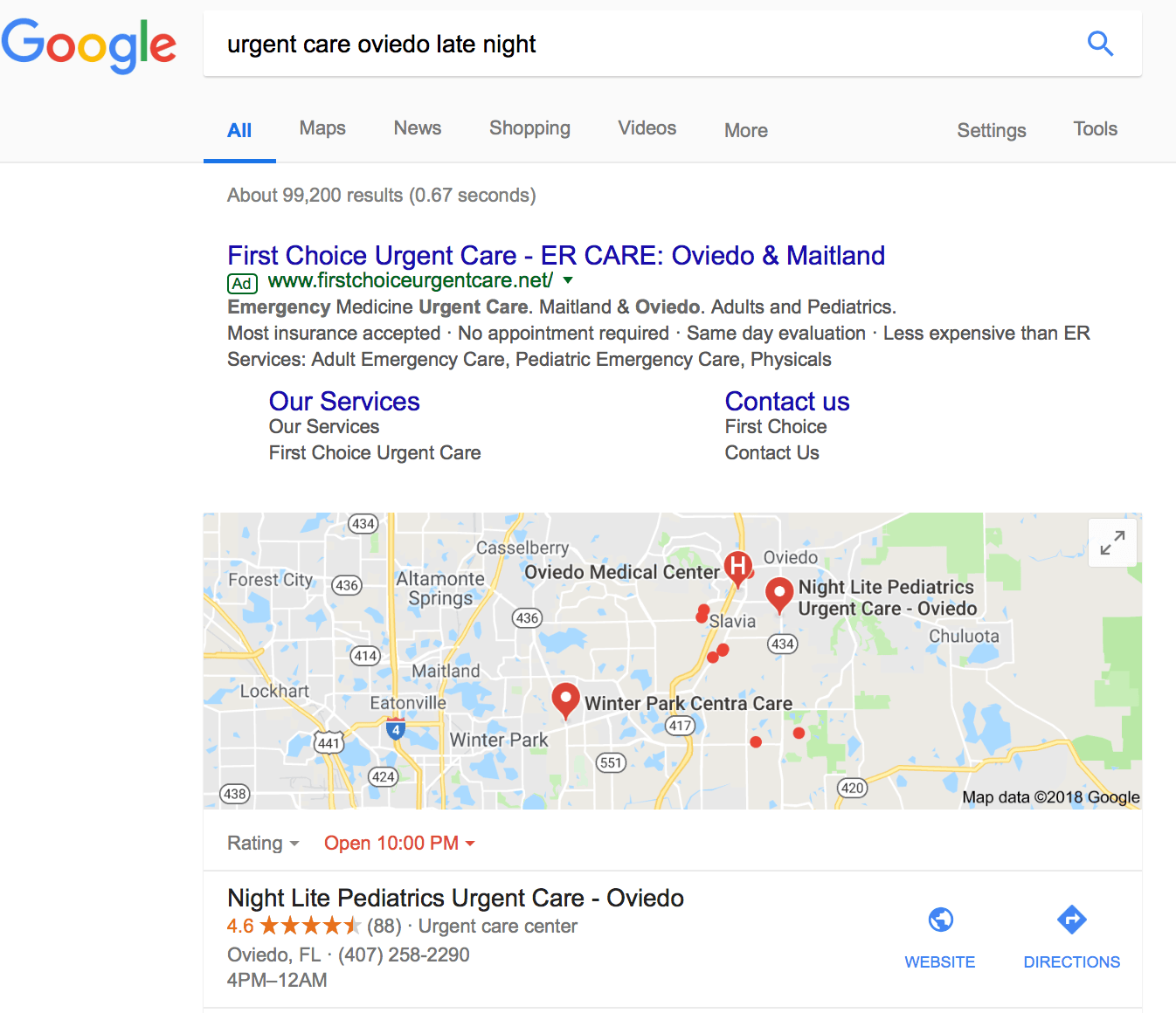 We've been trained to search for the specific keywords we want to see results for, and only that in order to prevent clutter and irrelevant results.
Voice search is changing that. Now, if you were to ask Siri or Alexa to help you locate a doctor, you'd likely ask "Siri, can you find an urgent care center near me that's open?"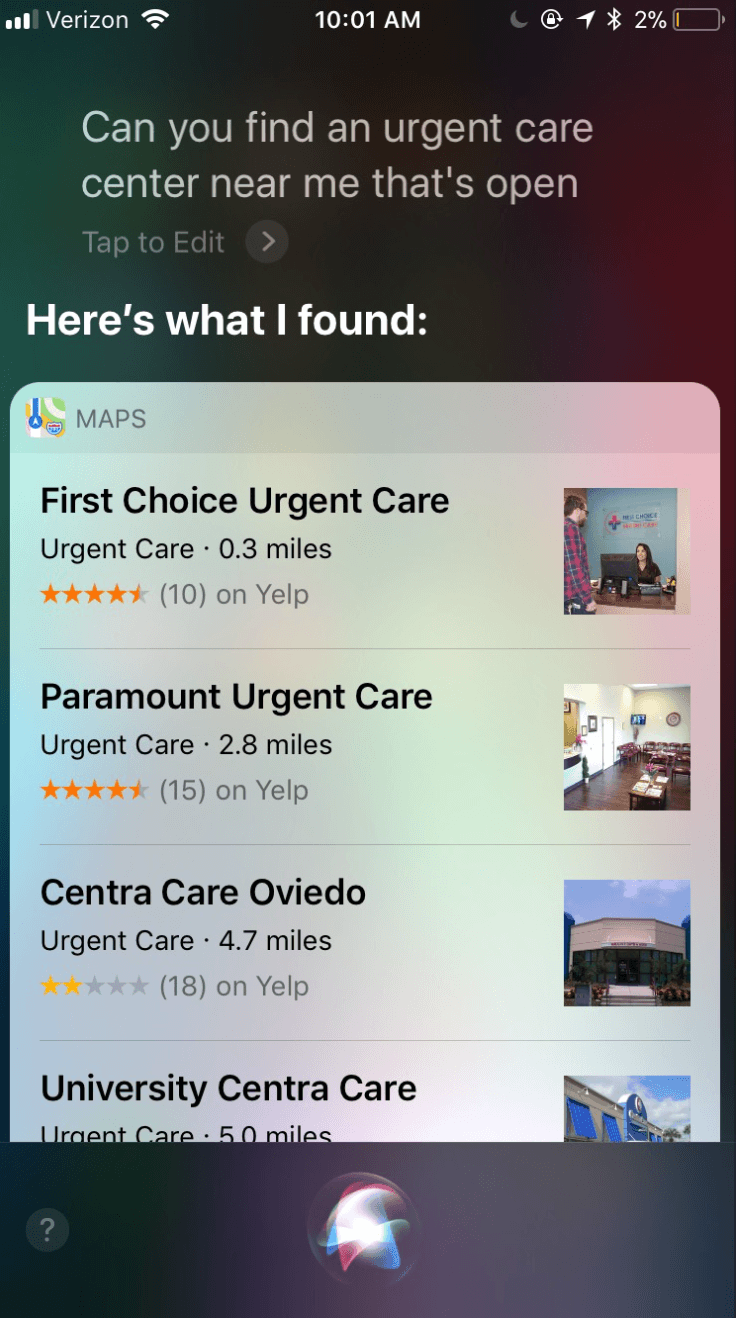 These are very, very different search phrases, but the patient is still looking for you. Voice search is changing things up in SEO because it's so different from a conventional search, but it's becoming more and more common.
Ready to optimize for voice search? Implement a few of these strategies:
Try to write content that gets placed in Google's featured snippet, because while traditional search lets users browse options, Alexa will only give users the first snippet that pops up. You must be first.
Certain phrases are more likely to be searched for during a mobile or voice search, including "practice hours."
Optimize for more long-tail, conversational keywords, like "dermatologist for skin cancer check" instead of just "dermatologist." More specifically, remember that voice search is more likely to use question phrases— adapt your keyword strategy accordingly.
6. Well-Designed, Mobile Optimized Site
Mobile usage has only continued to increase, and now instead of having a mobile version of your website, you should instead be focusing on a mobile-optimized site.
After all, if you're out and about when you get hurt or have a headache or develop symptoms, are you likely to wait until you get home to start looking for a doctor or are you going to start searching on your phone quickly?
No. If you're anything like me, you do a quick webMD search, become half-heartedly convinced your headache is a brain tumor, and try to find a doctor who can help. Okay, so you probably aren't like me, but nobody likes feeling bad and everyone typically wants a quick solution.
There are several steps healthcare providers should take to make sure their site is mobile optimized in a way users need, including:
Have easy-to-use drop down menus that quickly display the information patients are looking for. You should ideally have a tab for insurance or payment information (like sliding scale payments if you offer this) so it's easy to find.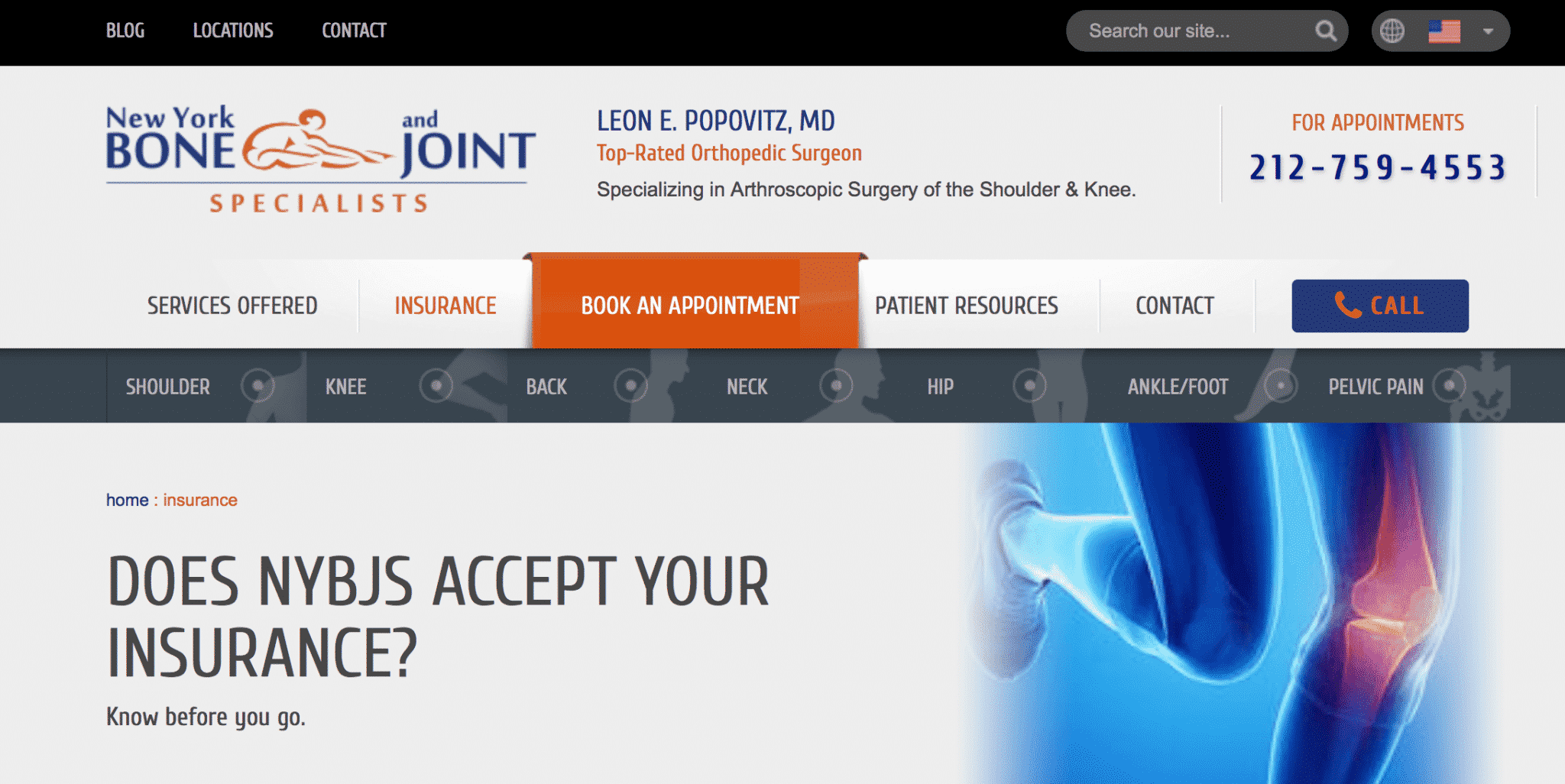 Have click-to-call mobile numbers on your page so that all users have to do to get in touch is literally press a button and wait for you to answer. Ease of use is big, especially when you feel like garbage (but even when you don't).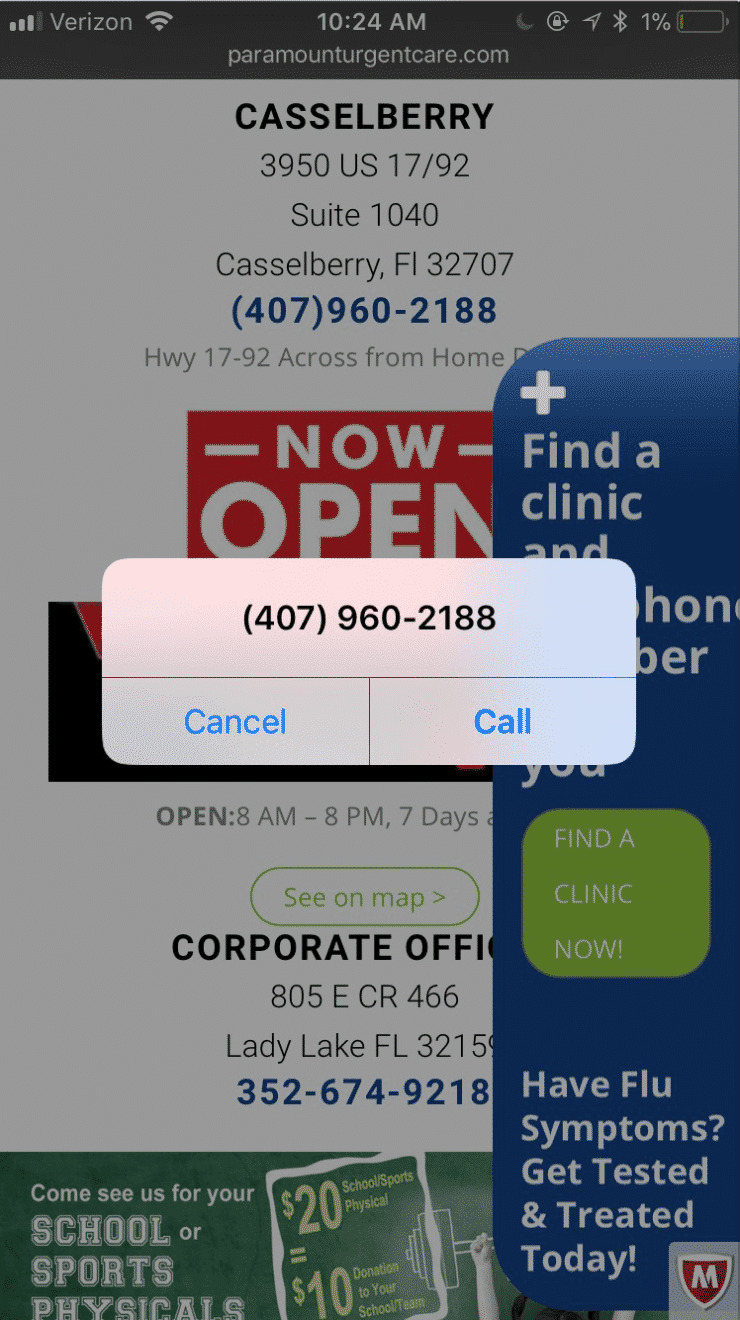 Have a Google Map widget installed on your Contact page so that users can click to open it and immediately get directions to your office. Even if they aren't in a rush, this is guaranteed to get you a few less phone calls from lost patients.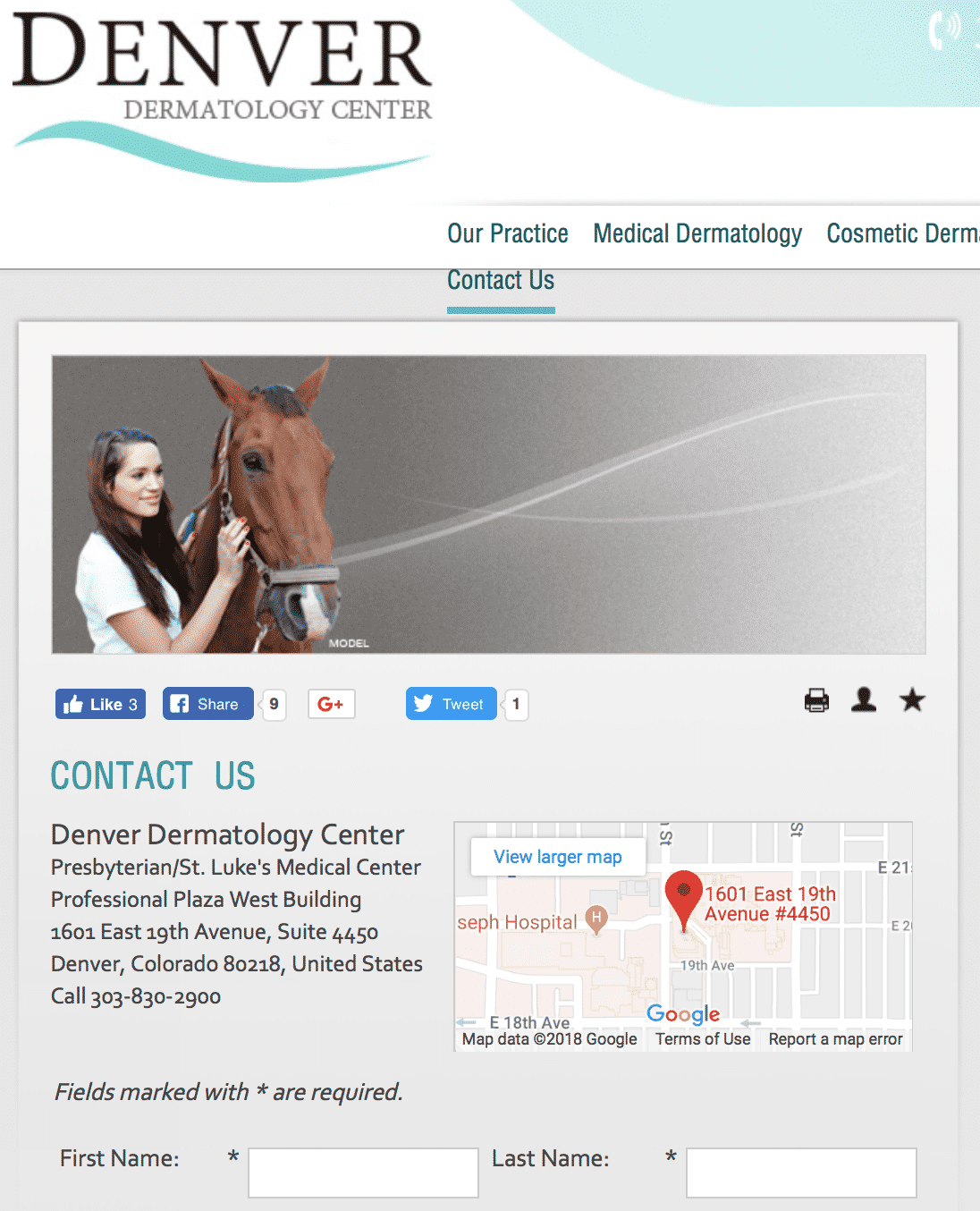 Conclusion
Healthcare providers are often endlessly passionate about providing great patient care, and in this day and age that involves providing an excellent experience every step of the way—even long before they actually come into the office, or long afterwards.
Improving your online presence will not only help you find new patients, but better connect with the ones you're already treating, making it a win-win for everyone involved.
By the way, if you'd like help with your own healthcare marketing efforts, let me know here or in the comments. I'd love to help!
What do you think? What healthcare marketing trends have you noticed that providers should be paying more attention to in 2018?