Remarketing vs Retargeting: Definition, Examples, and More
Bing Ads
•
Google Ads
•
Marketing
•
Paid social ads
•
PPC
•
Saunder Schroeder
December 19, 2021
By Saunder Schroeder
While many businesses structure their marketing efforts around building awareness and finding new customers, many overlook retargeting and remarketing. Both strategies can help you engage people who have already visited your site but did not make a purchase.
An estimated 97% of visitors who leave a website won't return. But engaging with these potential customers again helps drive them back to your site and increases your chances of making a successful conversion. So what is remarketing vs retargeting? When should you use them? Read on to learn about the differences between remarketing and retargeting.

What Is Remarketing, and How Does It Work?
You remarket to customers by sending automated and/or personalized messages to them when they sign up for one of your email lists but don't make a purchase. You can also use it to get back in touch with customers who haven't purchased in a while.
Who Should Your Remarketing Strategy Target?
Your primary target audience is the lost visitor. Whether you're aiming for a current customer, a past customer, or a potential customer, your remarketing campaigns should be used to engage people who have viewed your website and left without making a purchase.
Email marketing puts you in the front of these customers' minds and reminds them that you are still around and open for business. You can use this marketing channel to reach your marketing goals for the following groups.
Previous Customers
Marketing to previous visitors may be more cost-effective than marketing to new ones. These clients are already familiar with your brand and know what to expect. You can create a digital marketing strategy that informs previous customers of new sales and promotions, announces new product lines, and shares business updates.
You can also use remarketing to reach out to customers with whom you haven't interacted in a while. Create an email campaign to reintroduce yourself and offer them a specialized promotion to re-engage with your business. Something as simple as a discount can help to move them along your marketing funnel and increase those conversion rates.
If you're interested in gathering feedback, you can send an email survey to previous clients to see why they stopped buying from you. You can use this to improve product or service offerings and create new messaging that reassures customers of your commitment to quality.
Current Customers
If you have complementary products or services, use remarketing to engage existing customers and tell them how they can supplement what they're already using. Use email to engage existing customers by personalizing with special offers. Send thank you emails and special offers to your existing customers to help them feel valued. And don't forget that this marketing channel is also a great tool for rewarding customer loyalty.

Email Remarketing
Email remarketing lets you tailor messages to existing and previous customers. These messages are personalized and more relevant than traditional email blasts. You can automate messages to go to people who abandon their carts or who sign up for a coupon or newsletter and don't buy anything.
Another common use for email remarketing is building relationships by following up with existing customers. Whether you're selling software as a service (SaaS), financial services, or physical products, you can send a follow-up email to see how your product is working and offer to meet with your customers to answer any questions or provide additional feedback.
Remarketing lets you promote your content to people who are already interested in your company. If you frequently post blogs or videos, email current customers to notify them about your content and encourage them to engage.
Types of Remarketing
There are different kinds of remarketing tools you can use to engage current and previous customers and drive up conversion rates.
Standard Remarketing
Standard remarketing commonly refers to Google Display Ads, but the same concept applies to email remarketing. It is sending generic marketing messages and remarketing ads to people who have already interacted with your website. Anyone who abandons their cart or hasn't shopped with you for a while will see the same ad.
Dynamic Remarketing
Dynamic remarketing, on the other hand, tailors ads to lost website visitors based on how they were interacting with your site. An automated abandoned cart email would include information on the items in the person's cart, for example. Or you could send a follow up email a few days later notifying the lost customer about a price drop on an item in their cart.
Advanced Remarketing
Advanced remarketing is segmenting your visitors based on what they were doing on your site and the actions they took. For example, you can break your list into people who quickly check out your site and then leave, people who spend a while looking through your home page, people who interact with multiple pages on your site, and people who click on a call to action (CTA).
After segmenting your customers, tailor your remarketing messages to their interest level. Someone who leaves your website after two seconds is probably not as interested as someone who made it all the way to the cart only to abandon it at the last second. Using advanced remarketing, create messages specific to each type of potential customer.
You might send an email about future promotions and discounts to someone who clicked on your CTA. Similarly, you might send an email containing more information about various products or services to a person who spends a lot of time on your landing page.
Benefits of Remarketing
Remarketing improves your chances of successfully converting people who leave your website without buying and lets you solidify your relationships with existing customers. It helps awareness of your brand by reintroducing it to people who have heard of your company.
How To Include Remarketing in Your Digital Strategy
Many email management platforms offer templates for automating remarketing messages. This includes abandoned cart emails and post-purchase follow up emails. Automating these messages lets you stay in touch with customers without having to manually collect site visitor data and send out email messages in real-time.
Your digital strategy should also include segmenting potential customers based on how they interact with your site. Build your messaging strategy around interest levels. Include CTAs aimed at getting these customers to take the next step by looking through your product catalogue or completing their purchase.
What Is Retargeting?
Retargeting is similar to remarketing, except that this strategy primarily involves using paid ads. You can use Google Ad Words, Facebook Ads, and other digital advertising tools to capture people who wander off of your website and entice them to come back.
Toward Whom Should Your Retargeting Strategy Be Geared?
Your primary goal for retargeting will likely be to close sales. You might be tempted to run ads to everyone who has visited your site within a specific time period, but retargeting is more effective if you narrow your focus.
Audience Segments
You can segment your audiences to create retargeting ads specific to how people engaged with your website. For example, you would run a different ad for people who visited your page and left immediately compared to what you would run for those who engaged with your social media posts.
In general, retargeting is geared toward page visitors, people who abandoned their carts, people who look at more than one page on your website, all website visitors, and previous customers. You are not limited to engaging these five segments, but it's a good place to start.
Custom Audiences
Facebook is a great tool for retargeting sponsored posts. The platform offers a variety of options, including custom audiences. You can add a Facebook Pixel to your website, which is a line of code that helps you build custom audiences when people visit.
Facebook lets you get specific in your customization. You can make an ad to target people based on their length of engagement with videos and other content. Or you can create a custom audience out of people who have clicked on your other sponsored posts.
Alike Audiences
Retargeting helps you build customer personas based on people who are already engaging with your brand. Facebook gives you the option to target new customers whose interests are similar to those of your existing customers.
This gives you an advantage over running a generic ad. Since you already know which ads successfully drive existing customers to your site, you can safely assume that others with similar interests and browsing habits will be more receptive to your ads.
Types of Retargeting
As it is with remarketing ads, there are different types of retargeting ads.
Static Retargeting
Static retargeting involves sending the same paid ad to everyone who has visited your site without making any specifications. For example, you might send a standardized, automated ad to anyone who has visited your website within the past 90 days.
You can create different versions of the same ad and target them based on how people interacted with your site, but they are all still seeing the same message. Static ads are good for building brand awareness, promoting new products, and businesses with limited program and service offerings.
Dynamic Retargeting
Dynamic retargeting is more personalized. This involves driving people back to your website based on how they have interacted with it. It's a common tactic to engage people who have abandoned their carts or who have clicked on a CTA without taking advantage.
For example, if someone clicked on a Facebook ad promoting a 40% off sale but didn't buy, you could send them retargeting ad promoting the sale and reminding them that it is only on for a limited time. If a potential customer abandoned their cart, you can run retargeting ads featuring the specific products in their cart.
Dynamic retargeting is good for businesses with a large inventory, eCommerce businesses, and businesses with a wide variety of customers who respond to different messages.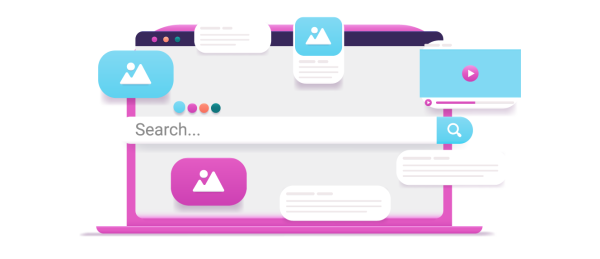 Paid Ads
Retargeting isn't limited to Facebook ads. You can also use it with Google Ad Words, LinkedIn ads, Instagram ads, and more. When you create a retargeting ad through Google, the site will run it as a banner or a display ad on another website.
These are an effective way to remind users of your products and services long after they have navigated away from your website. Like Facebook ads, they can also be static or dynamic. Google also gives you the option to tailor your layout based on your audience, making them more likely to click through.
Creating a Retargeting Strategy
When you're starting out with retargeting, set clear goals. This will help you define which users you want to retarget and create messages that will resonate with them. You might decide that you only want to focus your efforts on people who stayed on your website for more than a minute. Once you've set those guidelines, decide where you want to add retargeting tags on your website and link them to custom landing pages that persuade users to take action.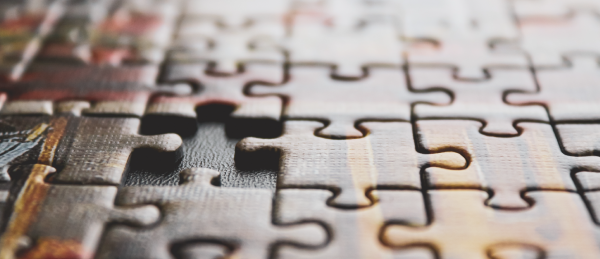 When to Use Remarketing vs Retargeting
The remarketing vs retargeting examples outlined should give you an idea of when to use each strategy. Retargeting is commonly used to engage people who have interacted with your brand through your website or social media. Remarketing is used to re-engage people who've already done business with you. Apart from abandoned cart emails, most remarketing is upselling and maintaining client relationships.
Retargeting is focused on improving brand awareness and closing sales. It is more appropriate when you're trying to move a lead to the last step of the sales funnel, which is purchasing.
How to Measure the Success of Your Remarketing and Retargeting Campaigns
Knowing when to use remarketing vs retargeting strategies is the first step. For best results, measure your successes so you can use them to improve future remarketing and retargeting campaigns. Evaluating the number of returning visitor transactions will tell you if you have improved conversion rates.
You should also track abandoned cart rates, unique visitors vs. returning visitors, page views, time spent on-page, and email open rates. All of these metrics can give you an idea of how well your remarketing and retargeting campaigns are working.
Create Your Remarketing or Retargeting Strategy Today
You don't have to go it alone. The professionals at Disruptive Advertising can help you optimize your ad spend to convert customers and bring people back to your website. Contact us today.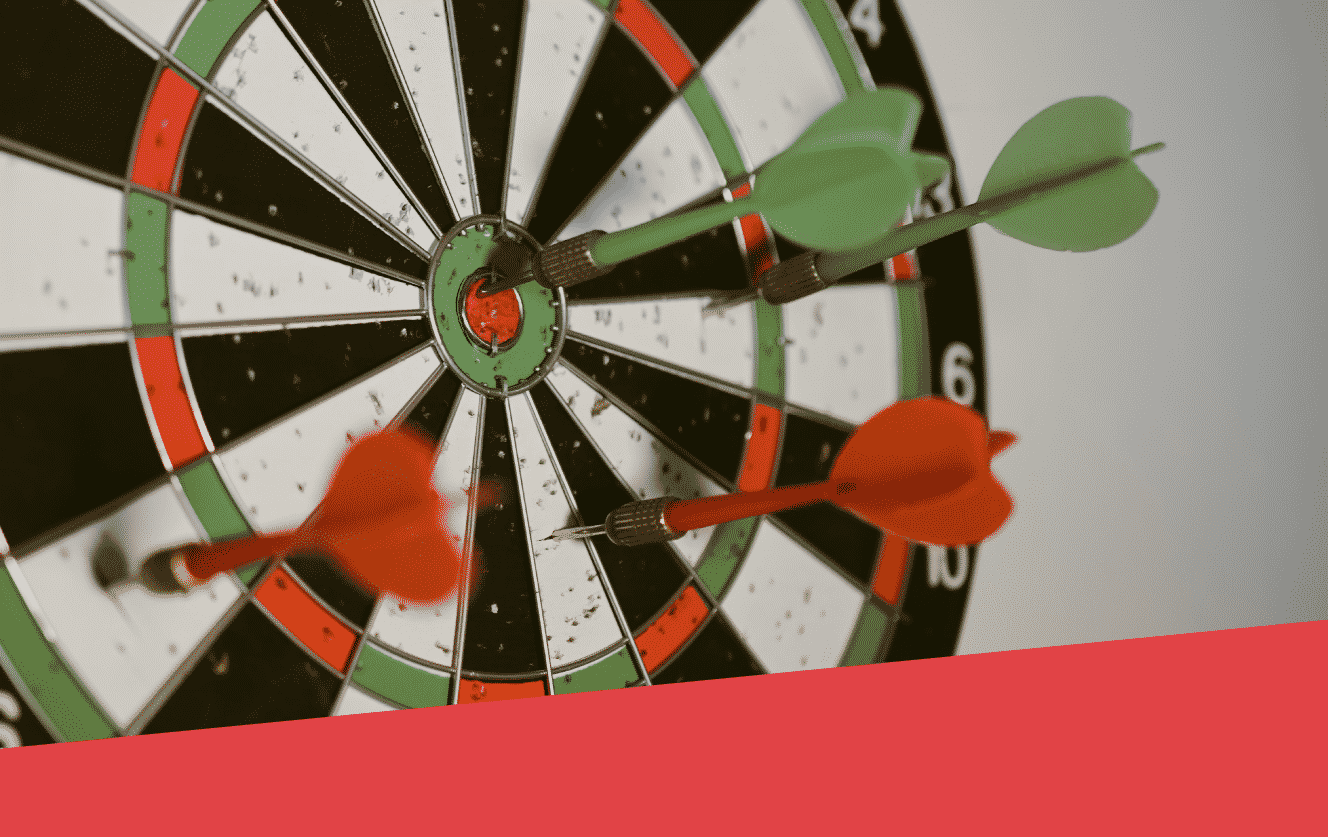 Leave a comment