The Ins and Outs of Service Marketing
Selling services is significantly different from selling products.
Caterers, plumbers, business consultants,and lawyers aren't selling physical goods—they're selling services in the form of delivering knowledge, making repairs or serving food at a party. Services can't be mass produced the same way that products can, so it means that your business model can never be automated. Even if you expand and hire a team of service providers, you will always need ongoing work to stay in business.
It shouldn't come as a surprise, therefore, that marketing services and marketing products are going to require different strategies. Most marketing blogs place a bigger focus on selling B2C products than any type of service, so in this post, we're going to take a look at the ins and outs of service marketing.
How Service Marketing is Different from Product Marketing
There are plenty of similarities in service marketing and product marketing. Branding is still essential, for example, and customer trust can be just as difficult to obtain. Many of the copywriting and site design best practices are also the same, so you don't have to start over from scratch.
There are, however, some key differences. These include:
Specialization can be even more important. Being known as the best can sometimes come with specialization, because it allows you to know your area of service really well and market accordingly.
You're more likely to be restricted by location. There are a number of services that can be delivered regardless of geographic location, like graphic design or even customer service call centers. That being said, many more service businesses have location restrictions. A plumber can't travel two days to fix a leaky valve. Even CPAs would be required to learn tax laws in states other than their own if they ever wanted to offer services to anyone in the US. This will affect who you're targeting and where.
Relationships are even more valuable. Client relationships are crucial for any business, but they become even more important in service-related businesses. The element of trust is going to be much stronger when you're relying on an actual person to give you the results you need. And since services are typically on-going to some extent and rely more heavily on referrals and testimonials, you can't overlook the power of customer relationships. This should be taken into consideration with your marketing campaigns.
Types of Value Propositions to Use in Service Marketing
Value propositions are how you tell clients what your service can do and how it can benefit them. They're most effective when they successfully differentiate you from your competitors and make you the clear choice for your target audience. When a client reads your copy detailing the value proposition, their "why should I hire you?" question should be answered immediately.
It's not enough to just say that you offer a service, after all—you need to actually explain why your service is best.
The value propositions that will be most effective will depend on your service, your branding and your particular industry. Let's look at a few examples of generic value propositions and how you can shape them for your specific service. Note that there are many more value propositions that you can go with and that you can use different ones in each ad campaign you run—just make sure you tailor them to your audience.
Fast Turn Around
You'll never fully realize the importance of a quick service provider until you've found yourself in some sort of a bind. While this shouldn't be the only value proposition that you offer (because fast doesn't automatically mean good), it can be one that you use to capture clients in a hurry.
Here are a few examples of how to put this in action.
24/7, same-day emergency dental appointments open so you never have to wait in pain.
Need a last-minute landing page for your big promotion? We guarantee quality designs in 24 hours or less.
Waited too long to file? We'll prepare your taxes and file your extensions within two days.
Last minute elopements? Photographer bailed two days before your big day? Let us capture all of your wedding day memories so that they'll last a lifetime.
Superior Results
If you can demonstrate how your service is of superior quality, do that. Make it clear and get specific. It will allow you to justify potential high prices and set you apart from your competition. This will also help you to establish credibility.
Here are some examples:
400,000 criminal defense cases won in just 5 years. Yours can be next.
Wow your guests with the award-winning, Wisconsin's Choice of the Year event planner.
Roof repair services so solid that you won't even need our 10-year-even-after-a-hurricane warranty.
Creative Problem Solving
No matter what services are needed, sometimes clients want someone who can think outside the box. They want someone who can deliver exactly what they need, even if it means a little flexibility or creative thinking on your part. Emphasis on personalization can also be a big one here.
Here are a few ways you could use this value proposition to market your service business:
Our boutique law firm thinks outside the box and works with you to ensure a win.
We'll help you run unique campaigns tailored to your brand that will really get people talking.
Struggling to house-train your puppy? Are none of the conventional tricks working? We'll help you find a solution that's right for you and your dog.
Drowning in RSVPs with allergy notes? Our catering company is ready to tackle the task.
How to Choose Service Marketing Channels
Choosing your marketing mix—which is the combination of channels and strategies you use—will be an important part of getting your campaigns up and running. The specific channels that you choose will depend on your business.
All service-based businesses do the following:
Utilize email marketing to maintain relationships with clients, even if they have a one-off service. My home inspector, for example, sends out regular emails about home maintenance, and it keeps me familiar with him. If I buy a home in the future, I now have a more solid relationship with his business.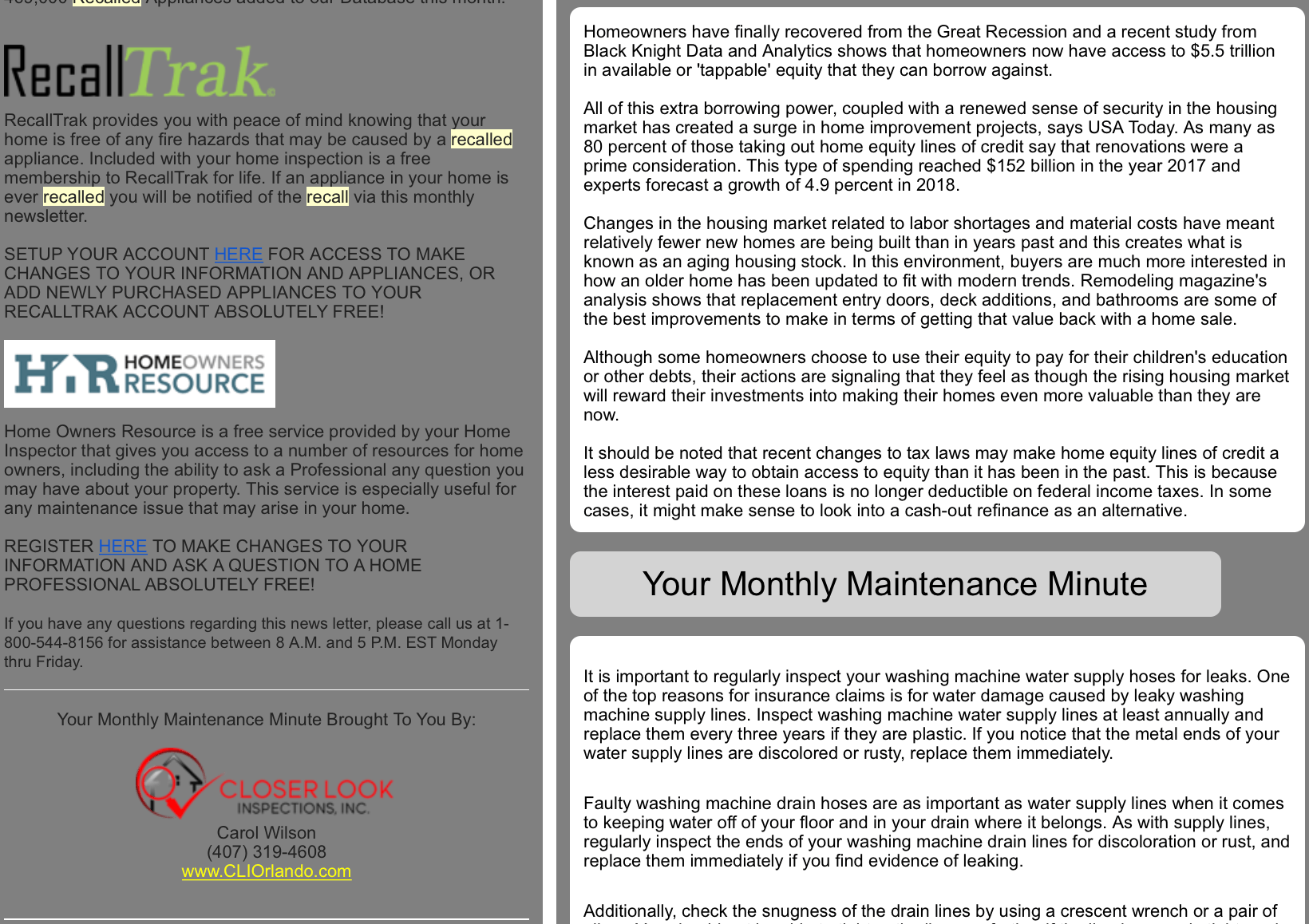 Try to get reviews. Gaining reviews on Facebook, Yelp, your site and particularly Google is especially important for service companies. Since many services businesses are local, you can compete well with big names and having a lot of reviews will establish that trust early on. After all, I don't really care about plugging my finances into software, but I want to really trust the accountant I dump that information on. Reviews can also impact local SEO, so keep that in mind.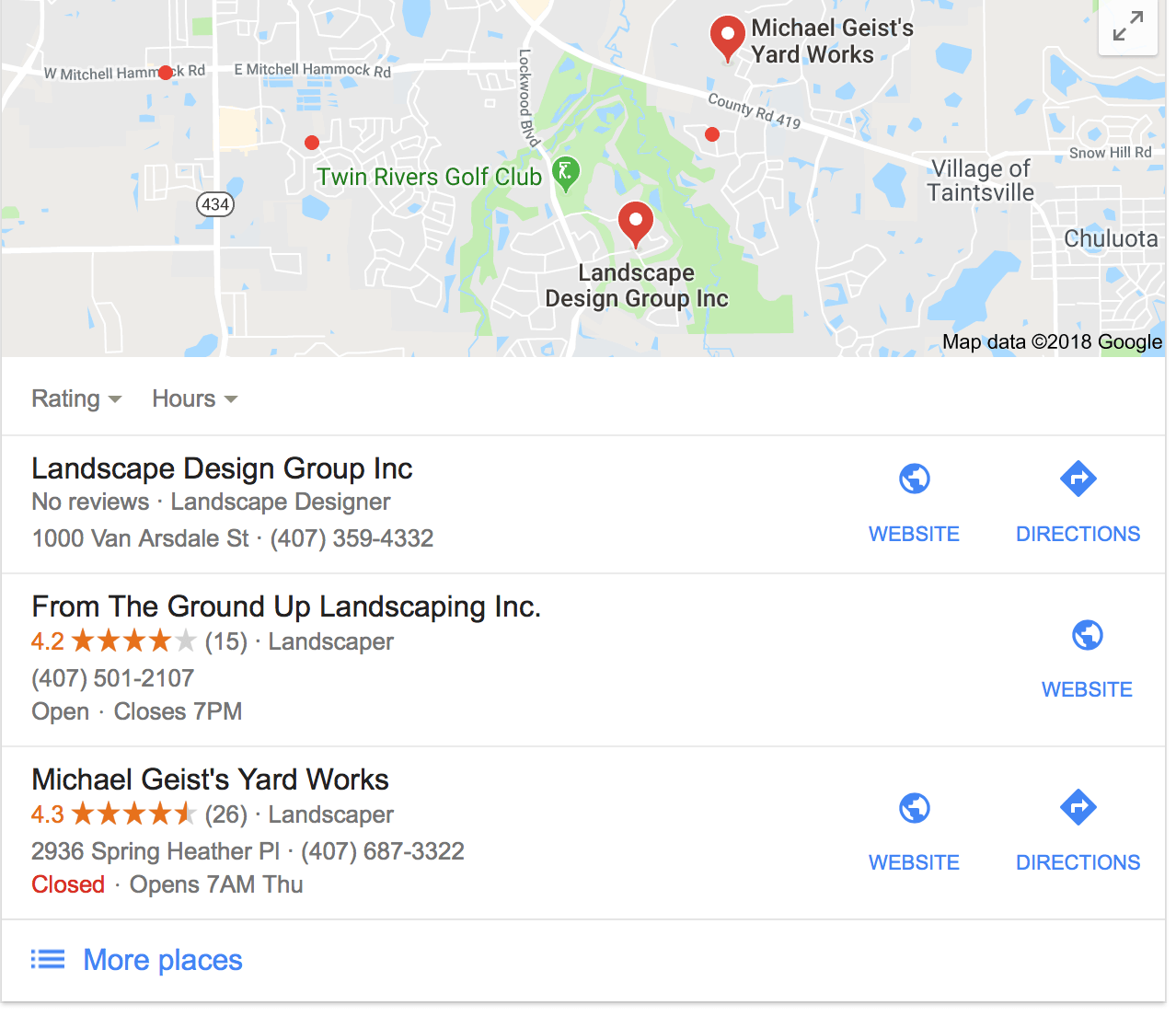 Set up a presence on social media, especially Facebook. Some B2C services can do well on other platforms, but all service businesses should at least have a Facebook Page. A lot of customers will investigate here because of the transparency that they value on the platform (and the reviews!). Many people will also share recommendations on Facebook, so you want to have a Page for your raving fans to link to.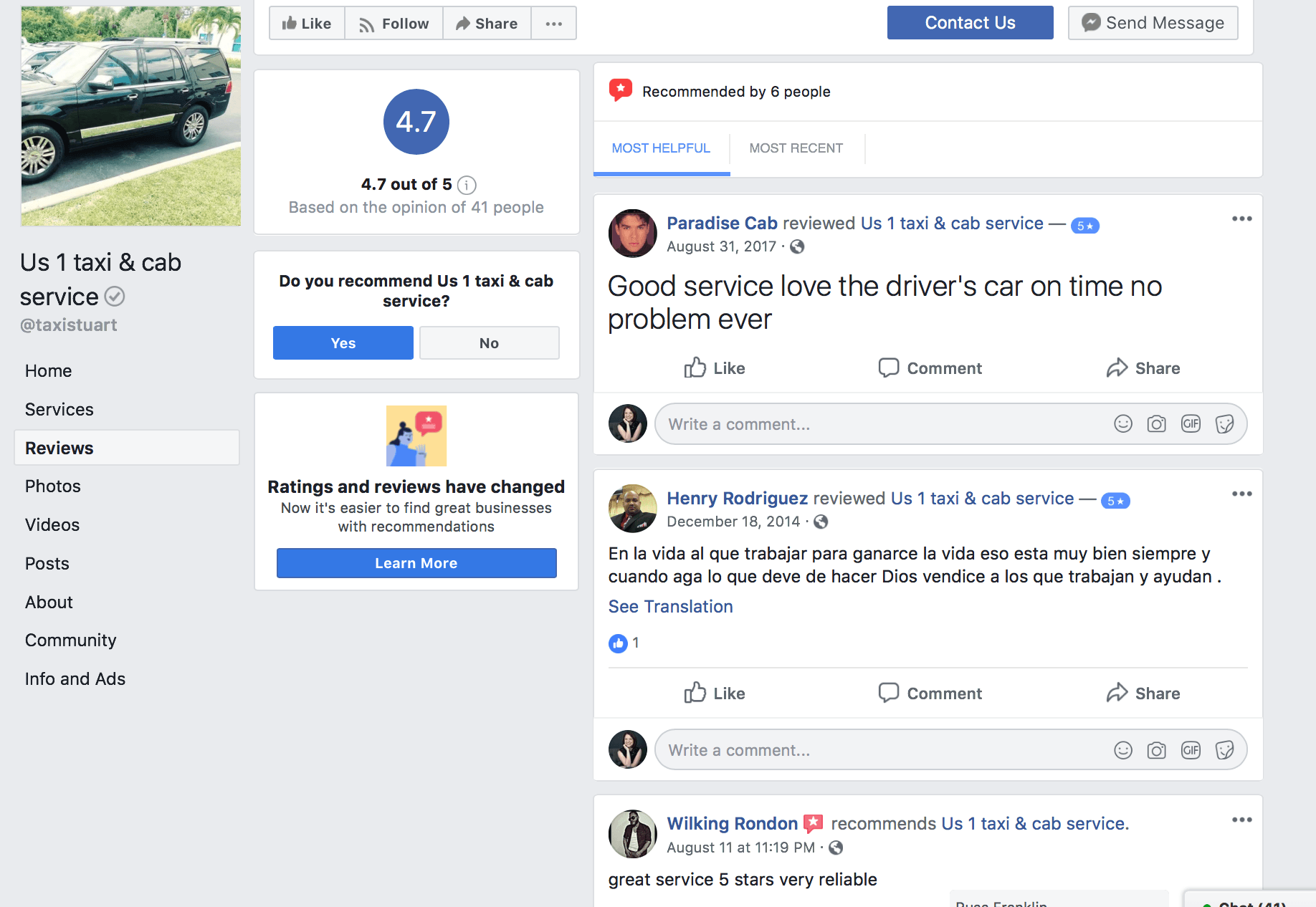 What About My Specific Business?
Other channels will vary based on your specific service. Almost all businesses, for example, will benefit from running Google Ads campaigns to build awareness and target users in the funnel. Some B2C businesses with tight targeting, however, might gain an edge on Facebook. Most people, after all, might not need an emergency air conditioning repair service right now, but they might respond to a Facebook ad they stumble on for a discounted house cleaning.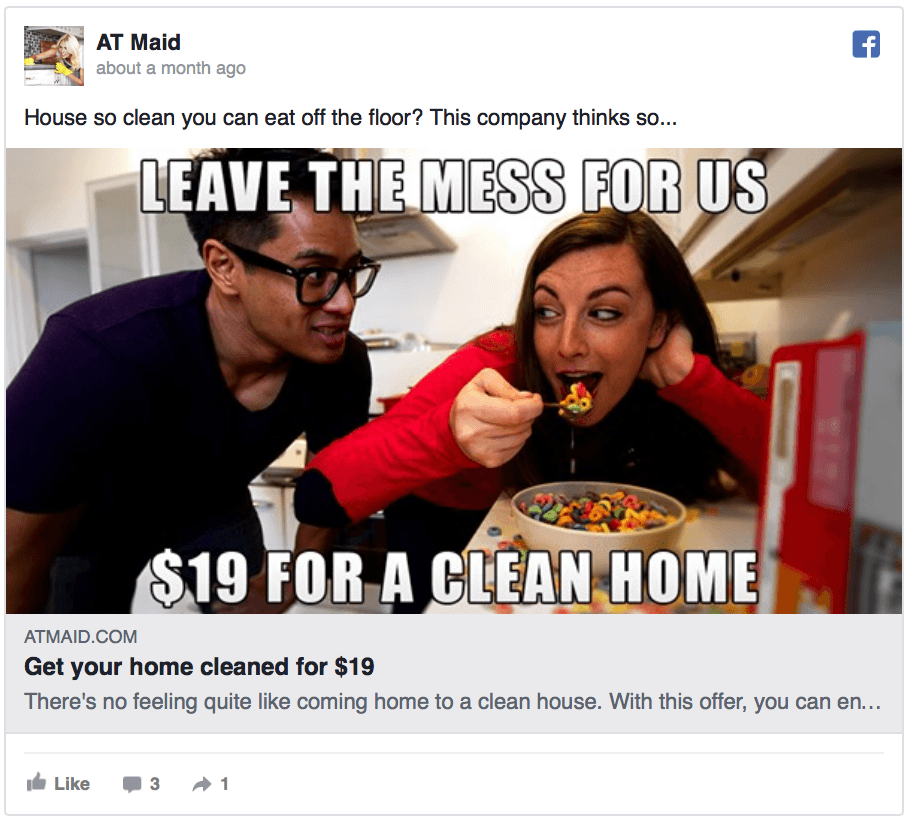 These are a few examples of different channels and when to use them:
B2B service businesses should have a strong presence on LinkedIn and can benefit from both organic networking and PPC campaigns.
Services that you need urgently, like air conditioning repair or a tow truck, will have more luck on Google Ads than Facebook Ads. You don't need them until you need them, so it doesn't matter if they see your ad on Facebook any other day of the week if they don't need you now. Google Ads will put you in front of these audiences when they're searching.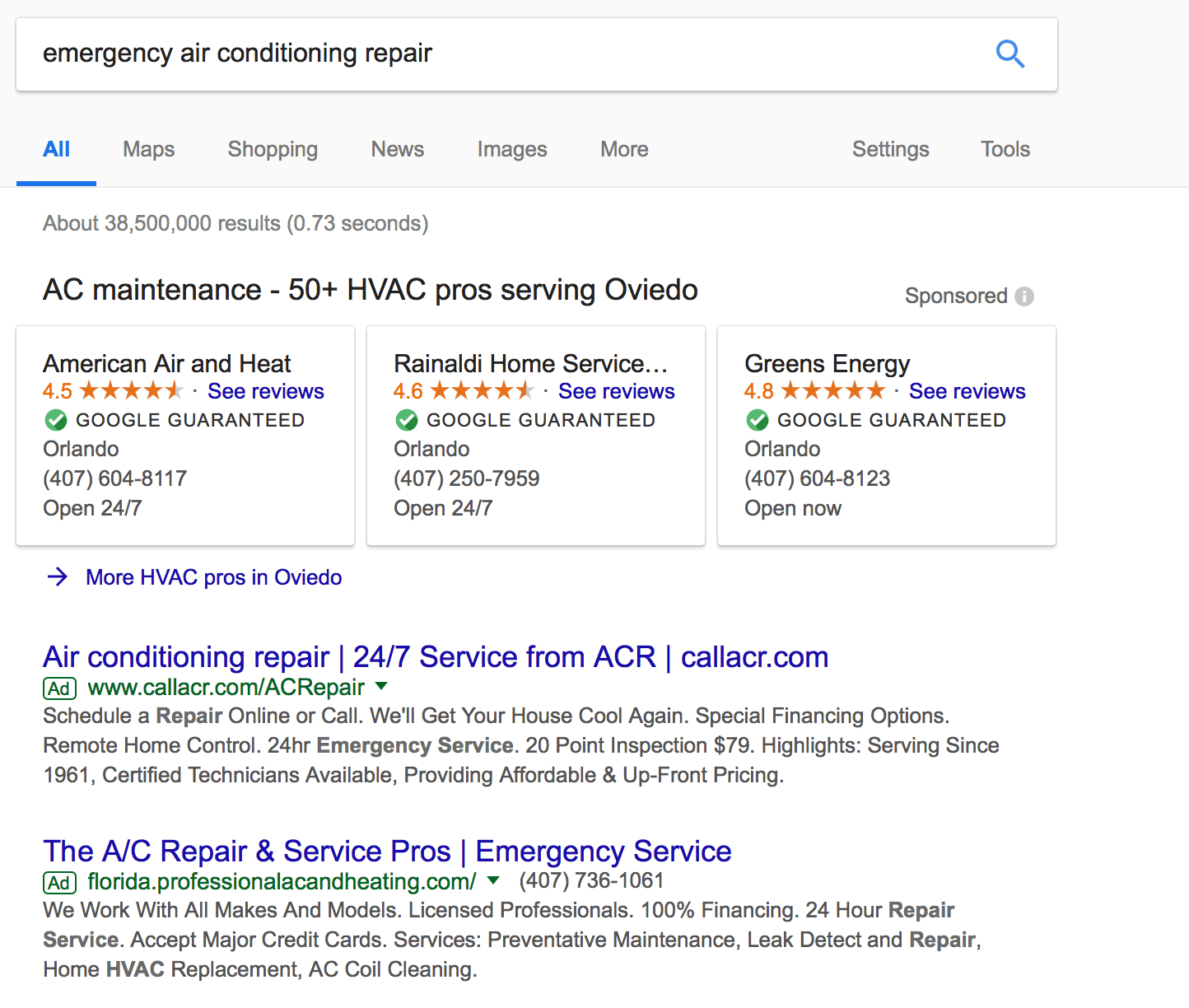 Visual B2C services, like photographers, can kill it on Pinterest, especially if they offer valuable content. They can also do well with tight targeting on Facebook and Instagram Ads.
Conclusion
Services marketing isn't in a completely separate universe from product marketing, but it's fair to say that they're like countries on two opposite sides of the world with very difficult cultures. Understanding your audience and identifying your ideal value propositions will allow you to choose the strongest marketing channels for your specific campaigns. There is no one-size-fits-all when it comes to service marketing, after all, except for that.
Need some assistance running campaigns for your service business? Get in touch and find out how we can help.
What do you think? What strategies do you use for service marketing? Which marketing channels do you think are most beneficial? Share your thoughts and questions in the comments below! 
Leave a comment