How To Create a Brand Positioning Strategy That Works
Marketing
•
Strategy
•
Saunder Schroeder
February 11, 2022
By Saunder Schroeder
Much like any other person, you probably have your go-to brands. But the fact that they're your all-time favorites is, in all likeliness, no coincidence. Successful brands know that products and services with certain qualities attract very specific consumer segments. That's why, to draw in the type of customers they want, companies need to influence how people see their offering. And that's where a brand positioning strategy comes in.
When done right, a brand positioning strategy will pretty much imprint your brand's name in your target customer's mind. As a result, it will increase the probability of them choosing what you sell above all the other options in the market.
But what is a brand positioning strategy? Read on to learn more about it and how to efficiently implement one.

What Is Brand Positioning?
This marketing concept can be defined as the space your brand holds in your customer's mind. Brand positioning is what allows you to set yourself apart from your competitors and establish your company as an authority in your sector. It helps buyers recognize and connect with your business instantly, serving as a determining factor in your brand's success in the market.
Brand positioning is critical to your company's growth. It increases consumer recognition and helps:
Achieve market differentiation: Showcasing the uniqueness of your product or service in your industry is vital. It highlights how your offering solves a particular problem better than others. 
Confirm brand value: Establishing what your brand can offer the buyer is the cornerstone of building a long-lasting consumer-brand relationship. It will make it easier for the consumer to pick your brand over others. 
Ease purchase decisions: Displaying the primary benefit of buying your product or service takes the guesswork out of the equation. It makes it easier for your consumer to trust you with their problems and goals. 
Enhance storytelling: Delivering a compelling message when telling your brand story lets you offer your audience a more concrete vision of who you are. It makes your brand more memorable and further clarifies how your product or service can satisfy your customer's needs.
Positioning your brand with a solid strategy is the first step towards building customer loyalty. Once you achieve a strong bond between you and your clientele, they're likely to keep coming back.
Types of Brand Positioning Strategies
Brand positioning strategies are not a one-size-fits-all marketing element. They can take numerous forms depending on industry and brand offering. Below you'll find some brand positioning strategy examples that will help you grow your business.
1. Quality-Based Positioning Strategy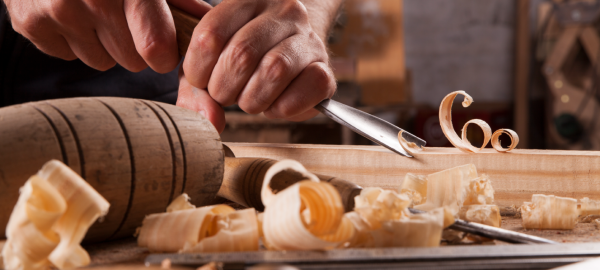 Nobody wants to waste their hard-earned money on poorly built products and services. That's why quality could be a powerful guiding axis in your brand positioning strategy. Yet, if you choose to go with a quality-based position strategy, you must be very cautious. Nothing breaks consumer trust faster than failing to deliver what you promised in terms of quality standards.
2. Price-Based Positioning Strategy
You can take two different approaches when using price in your brand positioning strategy. The first one is to make your offering aspirational. This will attract those who firmly believe the more expensive a product or service is the more valuable it must be.
Alternatively, you could convince your audience that you're offering them a bargain they cannot miss. This doesn't necessarily mean you'll have to lower your prices. However, you'll need to build your strategy around value to create the perception that your product or service is worth what they're paying.
3. Competitor-Based Positioning Strategy
As a business owner, you're probably already aware of how competitive the market is. This fact may seem daunting, but it may work in your favor when crafting your brand positioning strategy. Use your key messages to provide your audience with a thorough comparison of your offering and that of similar brands and elaborate on what you do better.
4. Celebrity-Driven Positioning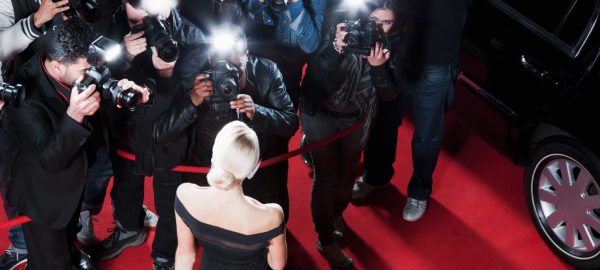 Word of mouth has always been an excellent way to position a product or service. Customers are more likely to fall in love with a brand their friends and family trust. However, when the recommendation comes from an authoritative source, it's automatically much more powerful. Hiring celebrities to endorse your offering is a smart product positioning strategy because it creates brand awareness and recognition through a positive association.
What You Need To Develop a Smart Brand Positioning Strategy
A solid brand positioning strategy has many layers. You must get acquainted with the following elements to effectively design the roadmap that'll lead you to success.
Ideal Customer: Who Are They?
Knowing who your audience is, or better yet, who you'd want them to be, will help you influence their purchasing decision. The more clarity you have regarding your ideal customer's profile, the more effective your marketing efforts will be. To determine who would benefit the most from buying your products and services, you'll first have to:
Know your offering well
Define it from your clients' perspective
Determine the key benefits of your brand
Study your market segment
Build a customer profile based on the data you gather
Once you know exactly who you're marketing for, you can go ahead and take the next steps towards creating your brand positioning strategy.
Market Segment: Which Segment of the Market Are You In?

You can't start crafting a brand positioning strategy if you don't know who you're talking to. Defining what market segment you're in will ease the process of crafting your positioning statement and subsequent messages regarding your brand. It will allow you to create tailor-made campaigns and products that will earn you customer loyalty in the long run.
There are four main types of market segmentation:
Behavioral: Purchasing patterns, attitude towards a product, readiness to purchase, and loyalty status
Demographic: Age, sex, income, education, occupation, religion, nationality, and race
Geographic: Region, country size, population density, and climate
Psychographic: Personality, social class, and lifestyle
Market segmentation helps create a more homogeneous group to delimit what type of customer is inherently drawn to your offering. Although it may require extensive research, it will help you identify gaps in the market and produce more targeted campaigns to position your brand.
Key Benefit: How Do Consumers Benefit From Your Product?
A product's key benefits are those features and characteristics that ultimately help satisfy the consumer's wants and needs. They are all the perks your clients hope to get when purchasing your offering. These advantages can be either:
Actual: Performance, design, and affordability
Perceived: Popularity, image, and reputation
Your offering's key benefits will help you establish brand value. Highlighting your brand's best qualities will increase your chances of convincing your ideal customer that you're their best bet.
Current Position in Market: Where Do You Currently Stand?
To develop a rock-solid brand positioning strategy, you must have plenty of self-awareness and determination. Keep in mind that brand positioning is a process, and it doesn't happen overnight. You'll have to be patient as you do the necessary research and observe how your clients react to your brand positioning actions.
When defining market positions, it's vital to keep an open mind. Don't turn a blind eye to what your customers are saying about your brand — whether it's positive or negative. This information will set the tone for your positioning strategy and provide you with valuable insight. If things don't go as initially planned, you can always backtrack and learn from past mistakes.
Competitive Analysis: Who Are You Competing Against?
Keep your enemies close, they say. And while your competitors are not your enemies, per se, you'll want to keep tabs on what they're doing to position their products and services. Learning how your audience perceives similar brands could give you additional tools to emphasize your brand's key benefits.
Competitive analyses involve some significant research on your primary competitors to market and sell more efficiently. Your investigation should offer you major insight into their products and services, sales, marketing tactics, and more. As a result, you'll be able to implement more powerful business strategies to capture market share.
How Can a Brand Positioning Map or Template Aid in Strategy Creation?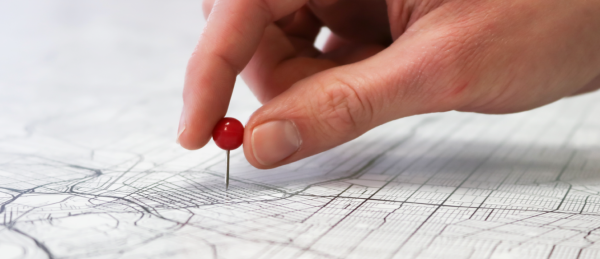 Market strategic positioning is done at a brand level to define how your offering provides value to your audience. This means your brand positioning strategy must encompass your brand's many products or services. Without a solid canvas, building a strategy of this magnitude could become rather overwhelming. Having a brand positioning strategy template will give you a more detailed view of your brand vision and customers.
Before you create a brand positioning framework, you must ask yourself the following questions:
Who is your ideal customer?
What problems do they have?
How are you uniquely positioned to solve these problems?
What are your brand's strengths and weaknesses?
What sets your brand apart from others?
Which key benefits do you want to accentuate?
How do these qualities influence customer interactions?
Having a clear answer will allow you to think critically and holistically about your brand. Once you have all this information available, you can organize it on your template to help you visualize key details at a glance and present them more neatly to stakeholders.
How Do Your Brand Positioning and Marketing Strategies Align?
Brand positioning is a terrific base for your marketing efforts. It allows you to figure out what your brand means to you and your clients so that you can craft effective and more compelling messages to communicate with them via:
Blog posts and online content
Email newsletters and campaigns
Social media channels
Your marketing strategy should make a strong impression on your ideal customer. However, it is your brand positioning plan that will ultimately make this impression last. It'll help customers in their purchase journey and give them some suitable tools to better understand your brand and how it'd fit in their lives.
Benefits of Having a Powerful Brand Positioning Strategy
A good brand positioning strategy is built on factors that, while unique to your brand, are important to the consumer. When done right, a brand positioning strategy can do the following things.
Creates Brand Loyalty
Highlighting what makes your brand one of a kind will help you capture brand advocates. This will help you create a solid customer base that will repeatedly buy your products or services, recommend you to others, and help you earn more credibility among potential customers.
Generates Brand Recall: Customers Remember Your Brand
As mentioned above, your brand positioning strategy plays an essential role in enhancing storytelling. Not only is crafting compelling messages throughout different channels essential to communicate what you need, but it will also keep you in your customers' minds.
The right brand positioning strategy will make the consumer associate your brand with what matters to them and remember the benefits of buying from you. Consequently, it will give them more clarity when it comes to picking among the options available in the market.
Separates Your Brand From Your Competitors
This is necessary if you want to make your customers perceive you as a valuable brand. Without it, you'd be pretty much selling the same product features as anybody else out there. So why should your clients pick you? To help your ideal customers choose you over your competitors, you need to emphasize what makes you unique or better. Your brand positioning strategy should help you achieve that market differentiation.
Why Brand Positioning Is a Critical Element of Your Marketing Strategy
A brand positioning strategy is vital if you want your offering to stand out. It will help you hold a distinctive place in your customers' minds and, if you play your cards right, turn you into an authority in your industry.
If you're clear on your positioning, you'll create a more consistent brand identity and messaging that will support your place in the market. As a result, you'll have a better chance at developing a creative marketing strategy that resonates with your audience.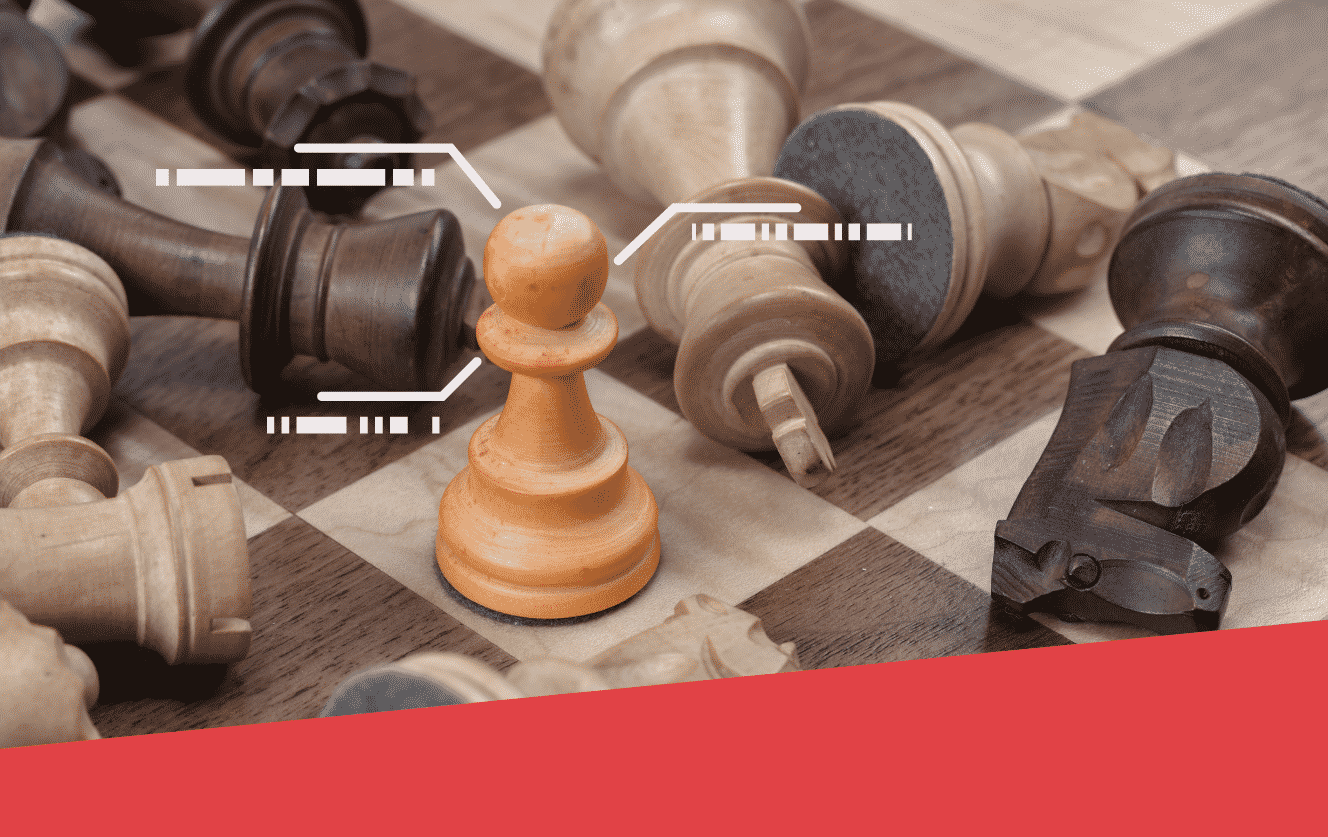 Leave a comment