Visual Search: The Next Big Thing in Marketing?
Imagine you're at a restaurant, enjoying your dinner, and you realize that you love the deep, dark blue bowls they're serving your ramen in. You love them so much that you'd buy a set if you could for your own house. Instead of trying to search for "blue bowl" online and never finding it, you snap a picture for reference, upload it to a search engine, and see what similar items pop up.
With visual search technologies increasing quickly, this isn't just some far out hypothetical scenario. Pinterest is already utilizing the technology at a whole new level from what we've seen before, so there's no reason to think that other search engines won't follow suit to the tune of a changed SEO landscape.
Wondering what could be in store if visual search takes off and how you can be prepared? We'll go over all of this and more.
What Exactly is Visual Search and Why Should Marketers Care?
Visual search is exactly what it sounds like; instead of using text to search for something, you'll use an image. The search engine will provide you with a library of hyperlinked images in return.
Pinterest's mobile app offers this already; you snap a picture with the mobile app, and they'll offer you suggestions that most closely resemble what you're searching for based on the pins that they have at hand.
You can see how this works here:
https://www.youtube.com/watch?v=bW64B6c280U&t=101s
A few retailers like Target and ASOS even offer integrations in order to drive sales, and it's a popular feature. Pinterest reported that users conduct more than 600 million visual search uses their lens tool every month.
Google already has a visual search tool, that allows users to upload an image and view similar options. This isn't currently used for ecommerce purposes, but now that Pinterest has had the technology and users have been taking advantage of it to purchase more, it wouldn't be surprising if we saw it emerge on larger search engines like Google and Bing before long.
The ecommerce potential of this would be enormous, both for organic AND PPC results, and there's no reason to think that PPC wouldn't play a part in widespread visual search results.
So Why Don't We Have It On More Search Engines Yet?
The biggest obstacle with visual search is that most search engines are still catching up on the technology side of things. They're definitely getting a lot better at being able to identify different components of an image (and thus identifying the right images to show), but they're not quite at 100% accuracy just yet.
This is pretty clear if you test it out.
I uploaded this image: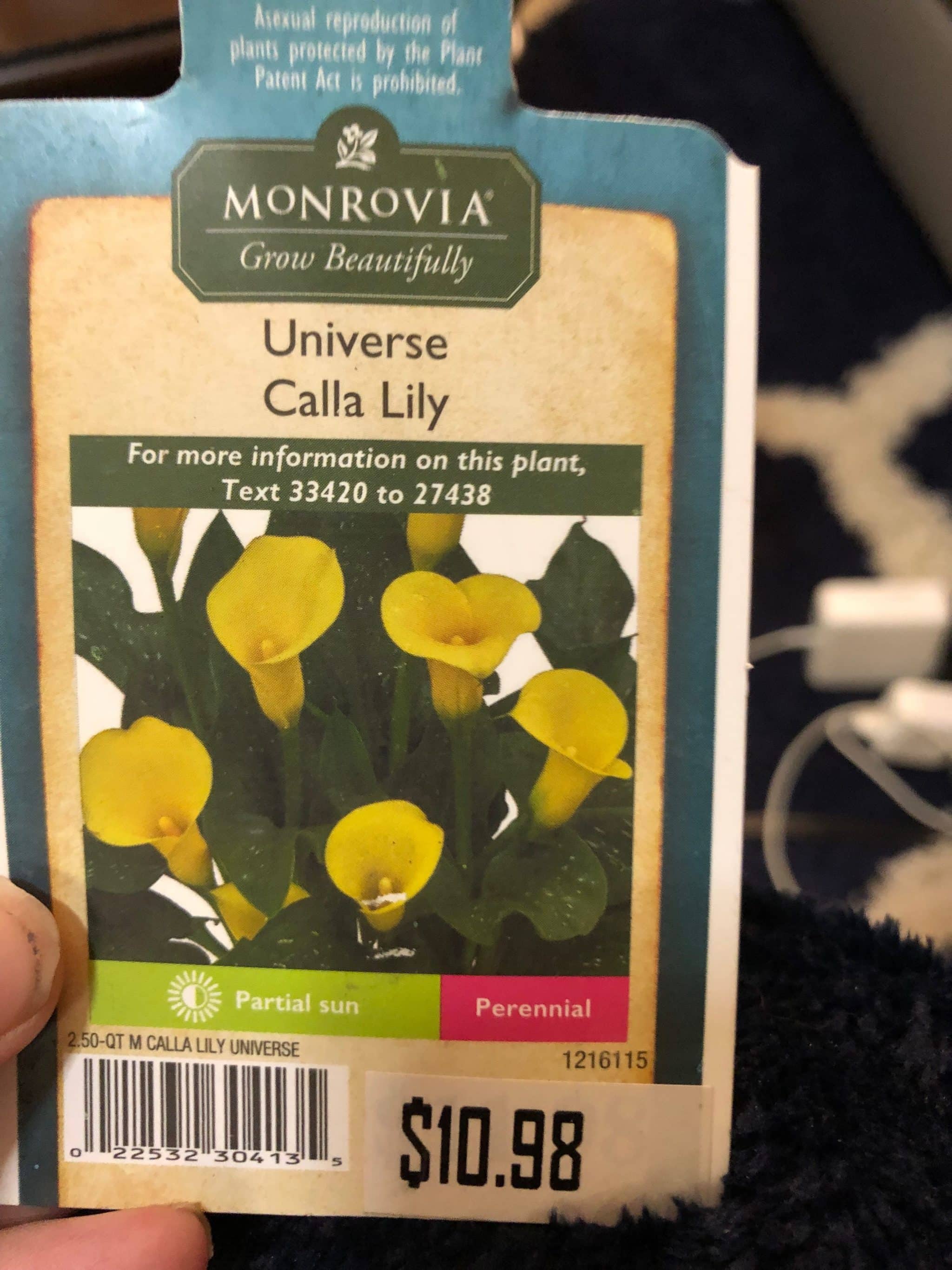 And got these search results: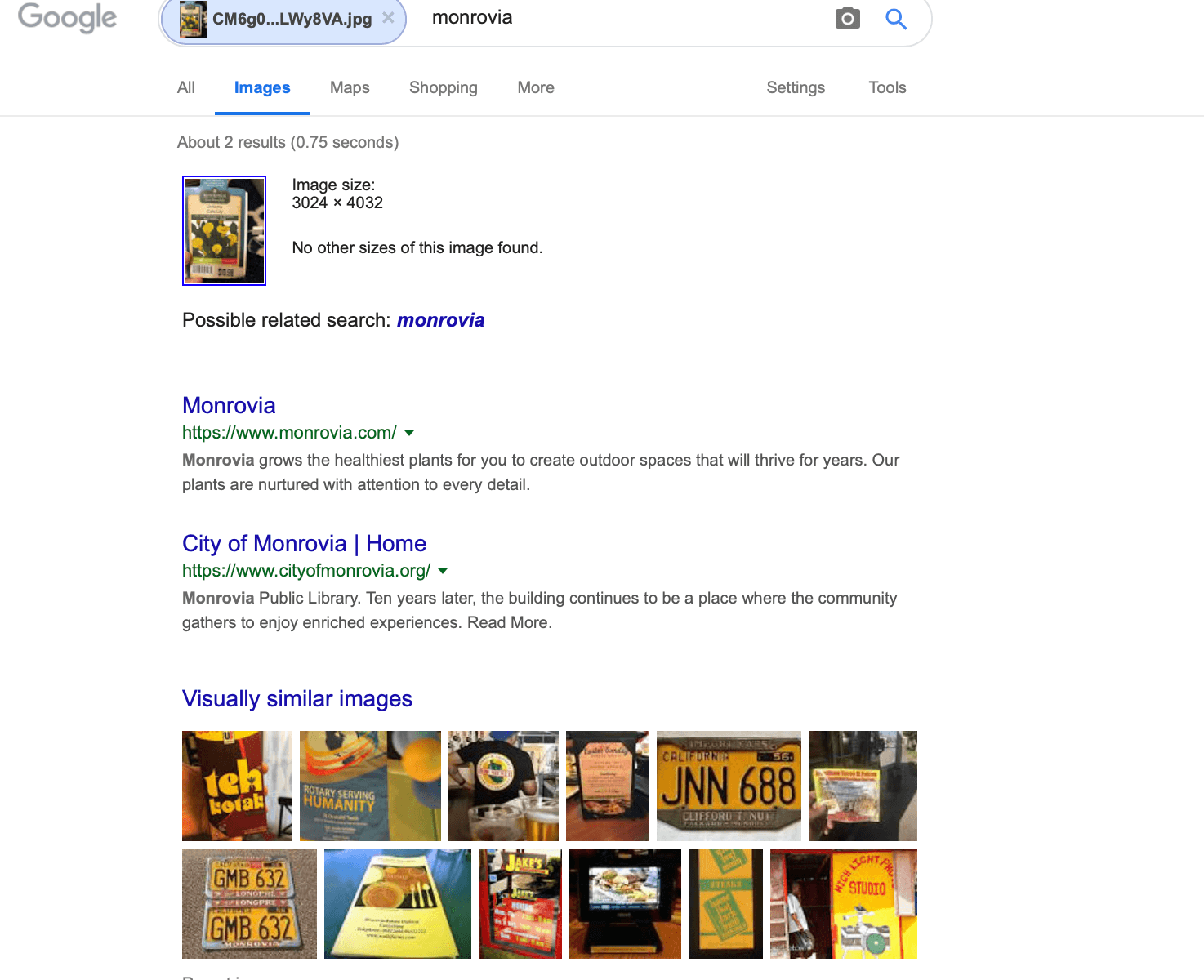 Some license plates, a diner's menu, and a few other things that are obviously not quite what I searched, even though they've got the general colors and shapes down.
Still, technology is advancing quickly, and it makes sense that they'd be working on this for the ecommerce potential but want to really get it right before users and businesses start relying on it heavily.
Google's own visual search lens—which will be native to new versions of Android phones—may be a key part of this coming advancement. It's more accurate than their online image search, which is great news about how far the technology has come and can give us hope that desktop might see more of this soon.
How to Prepare for Visual Search
Visual search will be here eventually, and most likely sooner than we think. It's important to note that it is already here and shockingly effective on Pinterest, which shouldn't be ignored with the platform's enormous selling potential.
In the meantime, there are steps you can take to ensure that your site is as ready for visual search as it can be. These include:
Get a Pinterest Account. Create a Pinterest business account if you haven't yet, and upload simple, product-only pictures. This will help them show up in more search results, which is exactly what you want. Since we have the technology now, even if only on one platform, you might as well start using it as it's growing and advancing.
Take product-only pictures. You may have gotten this from the hint above, but uploading at least one image that's essentially a close up of your product with white space around it is a great choice. It would be easier for search engines to recognize a plain blue bowl on a white background instead than try figure out if you like the chopsticks or the bowl or the ramen or the table—if it can even make any of that out.
Treat your images as valuable SEO entities. Before, optimizing images were sometimes treated only as an afterthought, but if they become a key part of what users are searching for, that won't be the case anymore. Make sure that you're adding detailed alt image descriptions and image titles to help Google out if this ends up playing a role in the search functionality.
Consider adding visual search to your site when available. A little under 10% of retail sites have incorporated visual search components to their site, which can include an integration with Pinterest's visual search lens. You can stay ahead of the curve by adding an integration to your site yourself if Pinterest releases it more widely, helping customers find what they're looking for quickly.
Conclusion
As exhausting as it can be for marketers and businesses, search technology doesn't stay the same, and neither does users' behavior. We've already seen this happen twice recently with mobile and again with voice search. Their online activity changed, and voice search has even affected the types of keywords that users are searching for.
There's no reason to believe that visual search, once those capabilities become widely available and more advanced, wouldn't change the game yet again. While your audiences will still likely be searching for information through text-based long tail keywords, there's a good chance that visual search could be a huge player in ecommerce sales—both organic and PPC. Incorporate the changes we've discussed above into your site so that when the changes hit, you're ready.
What do you think? What's your gut reaction to visual search? How do you think it will impact the online marketplace? Share your thoughts and questions in the comments below! 
Leave a comment