Which eCommerce Platform Should You Be Using?
by Jared Lee • September 27, 2016
If you're running an eCommerce business (or considering starting one), picking the right eCommerce platform is a critically important decision.
However, there are a lot of options out there.
Do you try Shopify? WooCommerce? Magento? Prestashop? Bigcommerce? Volusion? Wix? Squarespace? The list goes on and on.

The question is, which one is right for your business? To answer that, let's break these platforms down into a few categories:
Highly Customizable, Self-Hosted eCommerce Platforms
Let's start with the most customizable platforms. These solutions do not provide you with hosting—they are open source. That means you will need to go to Bluehost or GoDaddy to get your domain hosted, which is a small cost and slight inconvenience.
However, platforms like Magento and WooCommerce are considered to be the most customizable eCommerce options available.
These platforms are open source and have very large communities, which means you have access to a large number of plugins and themes. And because they both have huge communities, you have a ton of help available to you online.
If this seems like the sort of option you are looking for, the biggest difference between the two is the size of companies they help and the type of coding you will need to help you along.
Magento
Magento is primarily designed for large growing enterprises and is known for having an extremely robust amount of shopping extensions.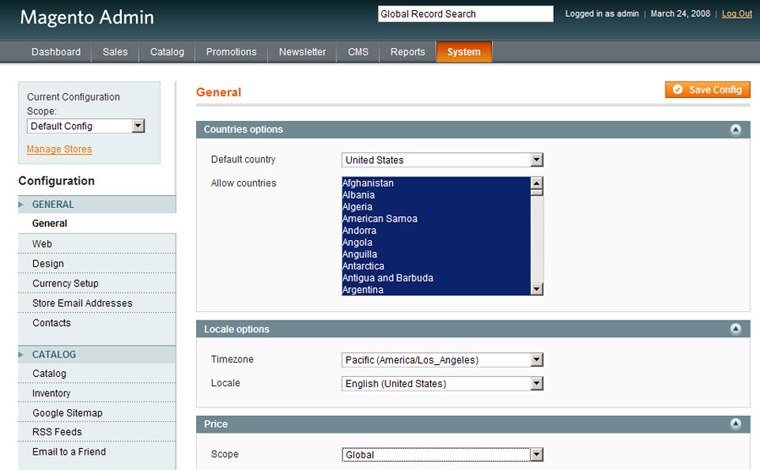 However, when you start adding extensions and tailor the customer experience, you will most likely need to hire a Magneto-specialist developer, which is typically more expensive and harder to access than a WooCommerce developer.
WooCommerce
WooCommerce, on the other hand, is geared toward smaller companies. WooCommerce is based off WordPress and most designers and engineers are very familiar with customizing this type of page making it a standard choice among many small businesses.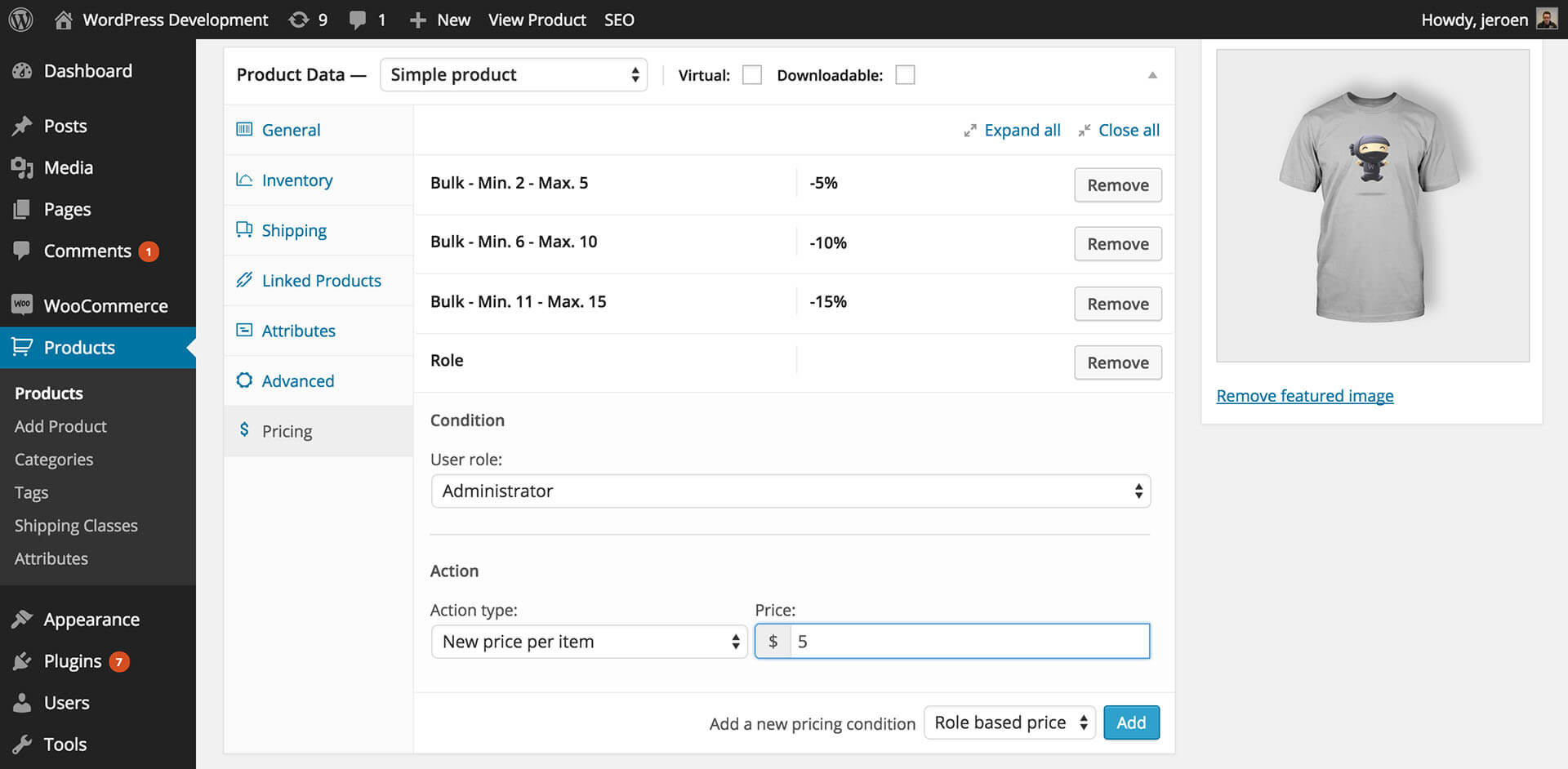 In general, WooCommerce typically requires less development than Magento but it is not as geared for high-end eCommerce.
Direct-Hosted eCommerce Platforms
Our next tier of eCommerce platforms are all hosted by the provider, have a much easier-to-use interface for non-technical users,require less ongoing maintenance and have live 24/7 support.
If your business is strictly focused on online shopping, these are great platforms to consider.
However, if you plan on doing any serious blogging, these platforms may not be a great option. These options are also pay by month and offer less customization options than Wordpress or Magento.
Shopify vs BigCommerce vs Volusion
Shopify is by far the most popular of the three platforms, which means it has the most community support and the best SEO rating. In fact, in terms of SEO value, Shopify is now tied with WooCommerce.
Shopify and BigCommerce have the most user-friendly interfaces. Volusion requires near-coding level knowledge to set up pages, which is a big turn-off for many potential customers.
Shopify and BigCommerce also provide more features than Volusion, so it's hard to make a good argument for choosing Volusion.
Unfortunately, BigCommerce does not offer great scaling prices. In fact, they force you into Enterprise pricing when you make more than $125,000, which changes your monthly cost from $900 to $1,500.
BigCommerce does offer some out-of-the-box features that Shopify does not like BOGO discounts, staff editing or gift wrap options. However, Shopify can do these things, but you will need to pay for them as add-ons.
At this tier, I generally recommend Shopify. However, if you do need some features and you're planning to keep your business relatively small, then (ironically enough) BigCommerce might make sense if you would like to save money on purchasing features.
Small Business eCommerce Platforms
Platforms in this tier are also hosted by the provider and are even cheaper than the previous options.
The downside, of course, is that the platforms themselves are fairly simple and are only somewhat customizable. To be honest, these platforms are more like add-ons themselves to another website management platform.
As a result, these options are primarily only worth considering for very small businesses.
Wix vs Squarespace
In this arena, Wix and Squarespace are the two biggest players. Now, neither of these "platforms" are specifically designed for eCommerce but they can support it.
Between Wix and Squarespace, Wix is easier to use and has an app market where Squarespace does not.
However, Wix does not allow for code customization (Squarespace does) which makes you much more reliant on their templates. However, Wix also has more robust templates and is definitely the winner for easy mobile designing. In comparison, without coding, Squarespace only lets you change the information bar.
Between these two, Wix is better for non-technical users. If you want to customize your site, Squarespace is the better option, but you still won't have access to the features of a Shopify- or BigCommerce-level platform.
Conclusion
Overall, the eCommerce platform that is best for your business really depends on the size of your company and goals.
That being said, I recommend Shopify to about 90% of the companies I talk to (assuming that you do not need a strong blog and that you or your company are non-technical).
On the other hand, if you have some technical resources at your disposal, the other options may be worth investigating and the right platform will come down to the size of your company, your budget and your required features.
By the way, if you're looking for more specific advice about which eCommerce platform is right for your business, let me know here or in the comments. I'd be happy to discuss your business needs with you and make a recommendation.
Do you agree with this assessment? Would you add any benefits or downsides to this list? Which eCommerce platform did you decide to go with and why?