Disruptive's 2018 Recap: What Were We Up to All Year?
by Cydney Hatch • December 30, 2018
2018 has brought us some of the most salacious, surprising, and altogether shocking news we've ever seen—from unimaginable politics, shocking celebrity breakups, people eating Tidepods, wacky eyebrow trends, highly anticipated royal weddings to even viral sensations like Yoedel Boi, 2018 has been one for the books.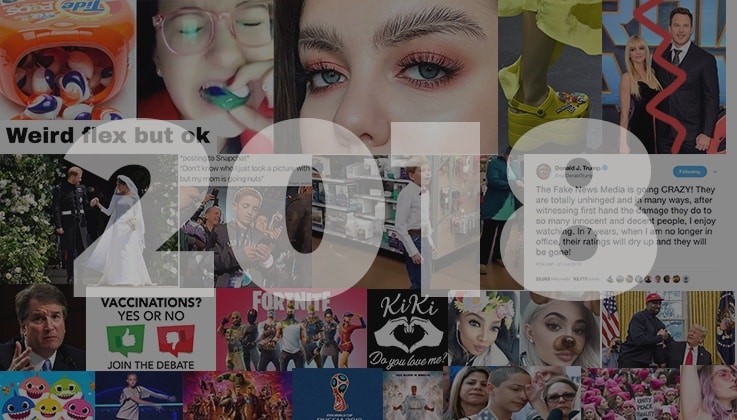 As the world continues to surprise and excite us, Disruptive Advertising has also seen a lot of growth and excitement! Disruptive continues to grow bigger and better every year as we serve amazing businesses and brands throughout the country.
In 2018, a lot of amazing things happened here at Disruptive: our revenue grew by 57%, we gained a ton of recognition and awards and—most importantly—we were able to do a lot of great things for our clients and the community. As we ring in 2019, let's take a look back at some key successes we have had over the past year!
Business Growth
Kim Kardashian's muscles weren't the only things growing this year…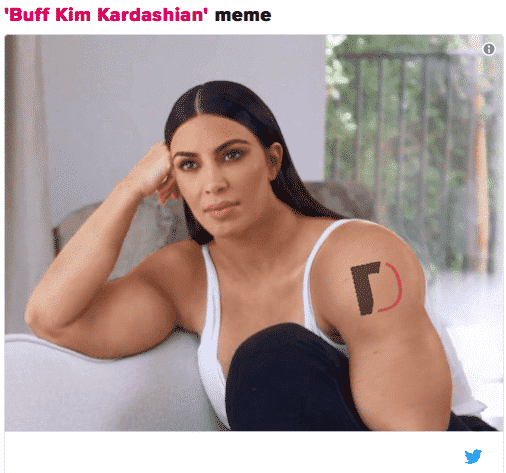 During 2018, Disruptive developed an exciting new growth strategy to help businesses achieve their goals and helped us achieve yet another year of strong revenue growth. In 2018, we saw a 57% increase in revenue growth from last year!
And that's just the beginning.
Disruptive has seen astronomical growth in both numbers and recognition this year. Disruptive started the year with 71 amazing employees and ended with 113 and counting! Our employees were extremely active this year, nominating our agency for top awards while creating a company culture that was recognized in USA Today!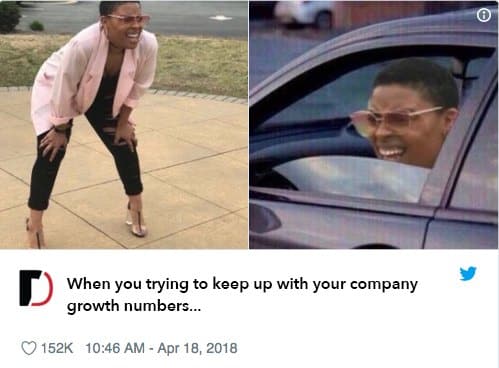 On top of employee nominated awards, Disruptive cleaned up shop receiving 11 new awards and recognition!
PromotionWorld's Best PPC Management Companies
One of our favorite achievements this year was earning the title of Google Premier Partner Awards Finalist for Display Innovation. The 2018 Premier Partner Awards celebrate all the hard work and innovation that goes into delivering great digital marketing solutions.
Thought Leadership
This year, Disruptive published well over 315 blog posts, 250 social posts and was interviewed over 56 times on well-known podcasts such as  Sell or Die, Hack The Entrepreneur and the Google Partners podcast.
Yes, you heard that right…that is a whole lot of content!
What do you hear?! Yanny or Laurel pic.twitter.com/jvHhCbMc8I

— Cloe Feldman (@CloeCouture) May 15, 2018
Disruptive also took content to new places and shared our expertise at a variety of conferences like Social Media Marketing World,  Product Power Up Panel, Observe PointsAnalytics Summit, Lawyernomics and even student expos at Brigham Young University and Utah Valley University.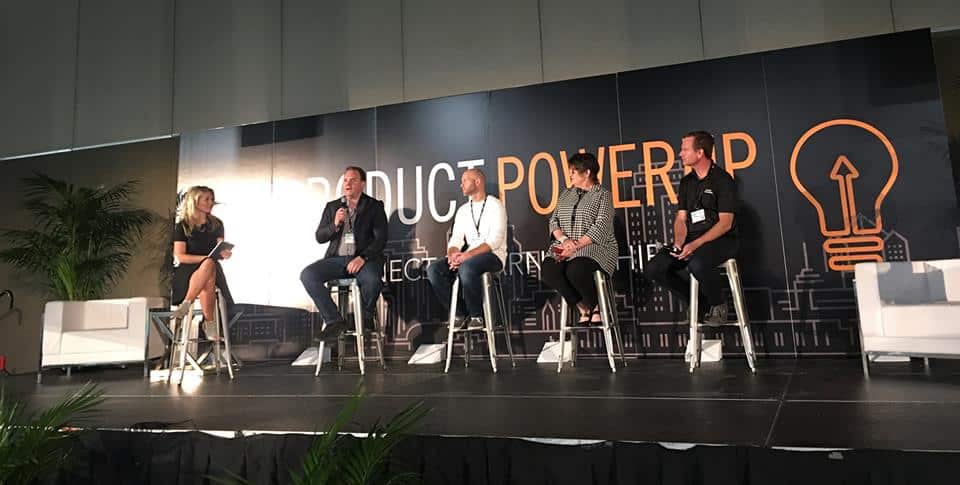 But we don't just preach about digital marketing—we put all that expertise to work for our clients, too.
This year, Disruptive did a huge internal push for a 100 Client Growth Case Studies to share on our walls. Each case study highlights effective marketing strategy we implemented for clients and the rapid growth it created for their bottom lines.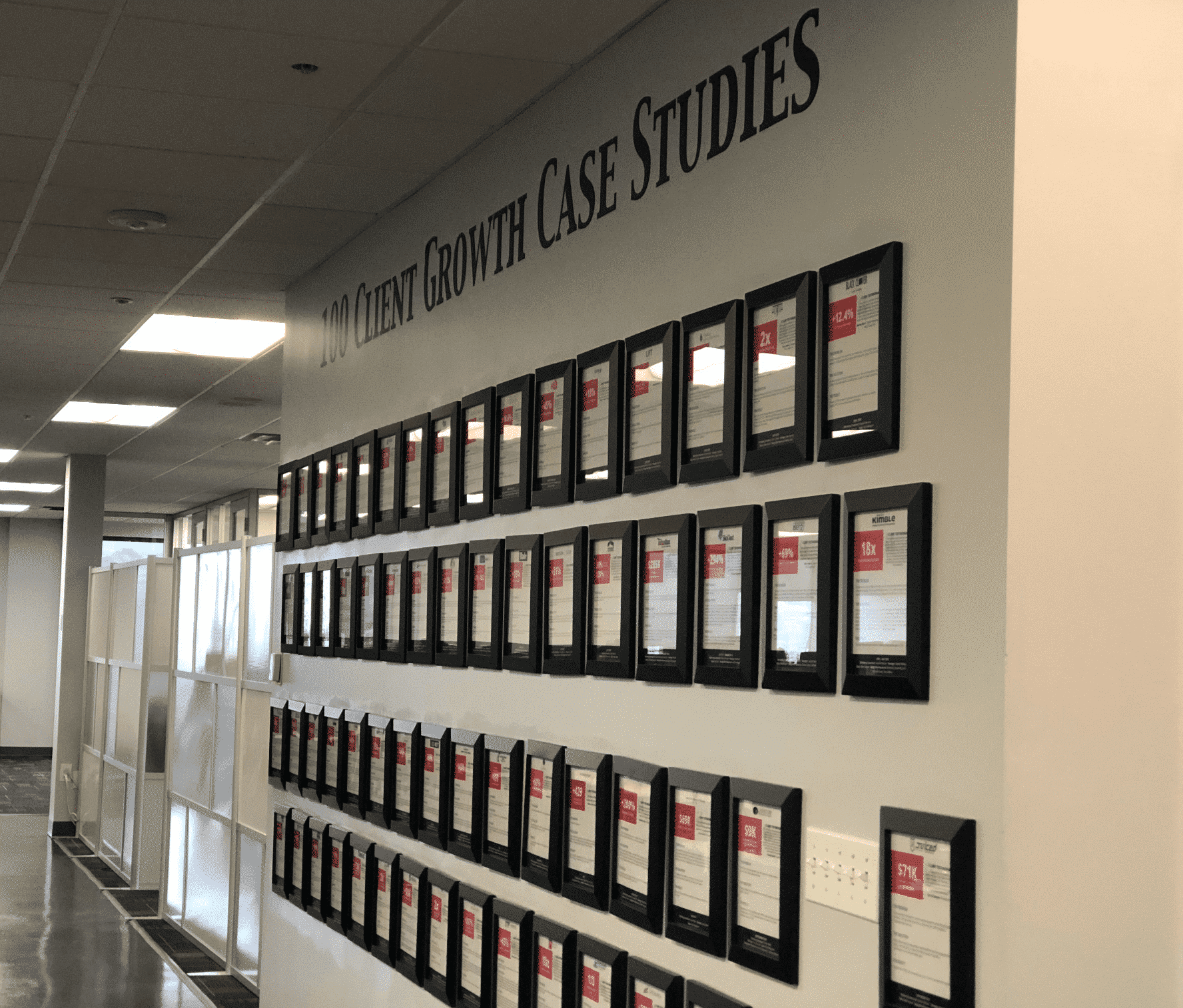 Our agency has helped hundreds of clients achieve their goals this year. These case studies served as proof that strategy, creative, technology, and talent delivers results, all of which Disruptive has and continues to share with clients.
Giving Back
When you think of corporate giving, you think of a "hands-off" approach where businesses send off a check to a remote village and never involve employees directly with the charitable opportunities.
That is not Disruptive.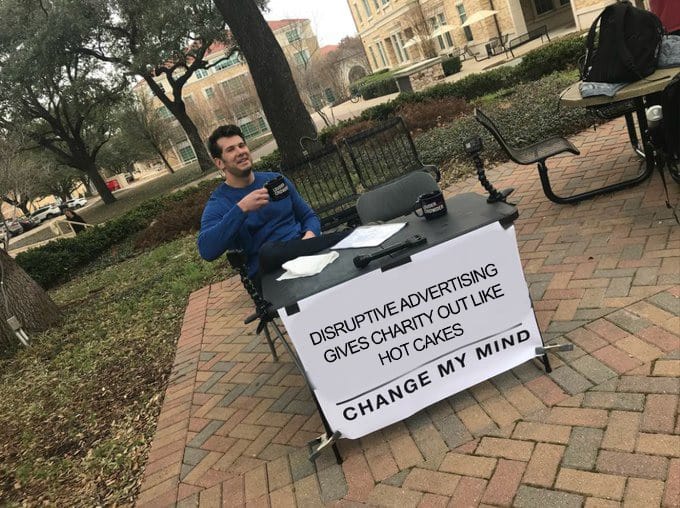 At Disruptive, "We Improve Lives Through Results-Based Relationships", so we understand the need to be actively involved in everything we do to truly get results. This includes the community.
In 2018, Disruptive donated dessert and services to our local food and care coalition all year, but that was just the beginning of our efforts to give back. Here are some other ways we reached out to help others locally, nationally and across the world:
Donated towards funeral costs for a family who unexpectedly lost their wife/mother
Arranged for maid services for a young family with a deployed father and grandfather with brain cancer
Helped create a memorial garden
Brought new mattresses and box springs to a single dad who needed places for his children to sleep
Helped a family with a NICU baby waiting for a transplant
Donated towards funeral costs of a young family whose mother died of cancer
Donated resources to a family whose father/dad was shot and killed
Donated to help a local gym owner grow his business where he helps at-risk kids
Gave donations and support to a woman who lost all 4 limbs due to sepsis
Helped out with "Courage Reins" which provides special needs individuals with horse therapy
Served a family whose daughter has brain cancer
Delivered a gift basket for a family who tragically lost their son
Employees volunteered to teach life skills classes at DCFS
Donated to Birch Creek Service Ranch which helps develops character in children
Presented a new washing machine to a family in need
Donated to a family facing large medical bills
Provided a fun day out for a single mom with 3 girls—one who is battling large tumors in her face and skull
Donated funds to Tabitha's way
Donated funds for a client's pet surgery
Provided funds to help cover an individual's funeral costs
Collected needed items and comfort items for a young family whose mother/wife is facing a rare form of cancer
Provided marketing resources for a campaign to combat human trafficking in Utah
Provided video services for a client's charity roofing project
Donated help to a family whose wife/mother has terminal cancer
Helped pay for comforts to a family with 2 young children whose mother was diagnosed with cancer and starting chemo
Employees participated in the "one day project homes connect"
Donated to the Gail S. Halvorsen Candy Bomber foundation
Sent employees and donations to an orphanage in Peru
Provided resources to help grow business for a man starting over
Helped out with the Children's Miracle Network (a primary children's hospital)
Collected supplies for a family who has adopted several special needs children and found out they were getting another baby with complex needs
Collected new coats/jackets/thermals/gloves to the food and care coalition for homeless and vulnerable individuals
Helped purchase a new furnace for a family in need
Created care package for a family whose son was hit by a car
The amount of time, effort and love Disruptive's employees have shown this year is truly staggering. It's a key part of who we are and why we do what we do. We can't wait to see how we can help in 2019!
Internal Changes
To meet the demands of our growing business, we had to build out new teams and restructure many aspects of our business.
Restructuring the Account Management Teams
As we take on more clients, we are constantly figuring out new ways to better serve those clients, which sometimes means we have to change the structure of our account management teams. This year, we moved towards a simplified structure that allowed our marketing consultants to focus on specific areas, like market verticals or skill sets like ecommerce or lead gen marketing.
Each of these teams includes experts in a range of marketing channels like Google Ads, Facebook Ads or Conversion Rate Optimization, allowing us to meet the specific needs of our clients in their vertical while still providing multi-channel expertise.
These changes have produced fantastic results for our clients, which has enabled our newly formed teams to achieve incredible growth. Here are some results from one of our teams:
174% total team growth in 11 months
100% revenue retention Q1 2018
While big change isn't easy, without adapting and evolving to the needs of our growing business, we won't be able to provide our clients with the results they need, so we're always willing to do what it takes to drive great results for our clients.
Building Out Our Design Team
When it comes to website design, first impressions matter—a lot. Potential customers often decide whether or not they want to do business with you in the first few seconds they are on your website, so it's critical to have a website design that people love.
That is why at Disruptive, we've expanded our design team to help businesses with their display ad creative, ad copy and website design.
This year, we've put a ton of time and effort into increasing the quality and quantity of our design output to find the right balance for our clients. Previously, we were very "efficiency minded" when it came to the creative team, viewing creative services as a "cost", but we have done a lot in the past year to try and shift that focus to deliver creative, innovative deliverables (ads, landing pages, site mockups, etc) that the client is excited about and improve performance.
In the design process, there have been more processes and tools in place to position creative within client's marketing strategy:
Landing Page for Launch Deliverable (PDF that shows screenshots of page along with detailed descriptions of how the page has been strategically optimized)
More and more collaborations with marketing consultants to align marketing and creative efforts
These improvements are helping us provide better results for our clients in a variety of ways.
Building Out Our Analytics Team

Analytics has always been an important part of how Disruptive approaches digital marketing, but over the past few years we've realized that many businesses lack the in-house resources to set up and implement the analytics setup they need to succeed.
To help fill this need, Disruptive has decided to expand our Analytics team and offering so that we can help our clients take their marketing to the next level.
One of the main goals of this team is to provide good (accurate and actionable) data to all of our current clients, and serve new customers. To help with that, we've split our analytics team into two arms: Ecommerce and Lead Gen.
The Ecommerce team primarily deals with Google and Adobe Analytics and help customers understand how visitors are behaving on their website. They make sure important business questions are being answered through accurate data. They also create custom reporting solutions for Disruptive's customers.
The Lead Gen team connects lead and opportunity information from CRM to a reporting and analytics-driven tool so our customers can be more strategic with their budgets. Together, both teams have increased our analytics revenue by over 350%. We can't wait to see what they'll do next year!
2018 In Disruptive Photos
Picture this…
The year 2018 was chock-full of photo ops, some fun…others dripping with despair: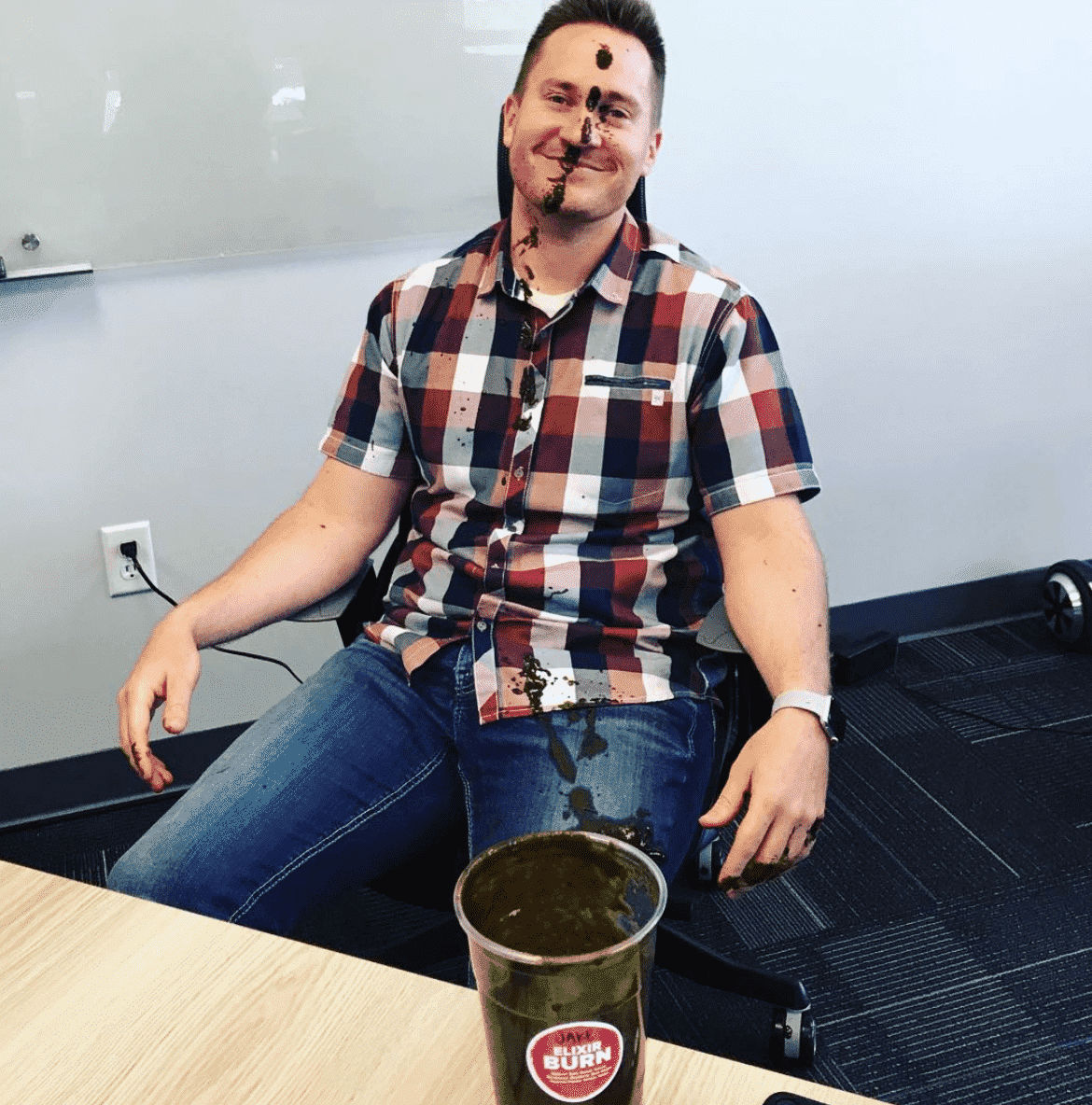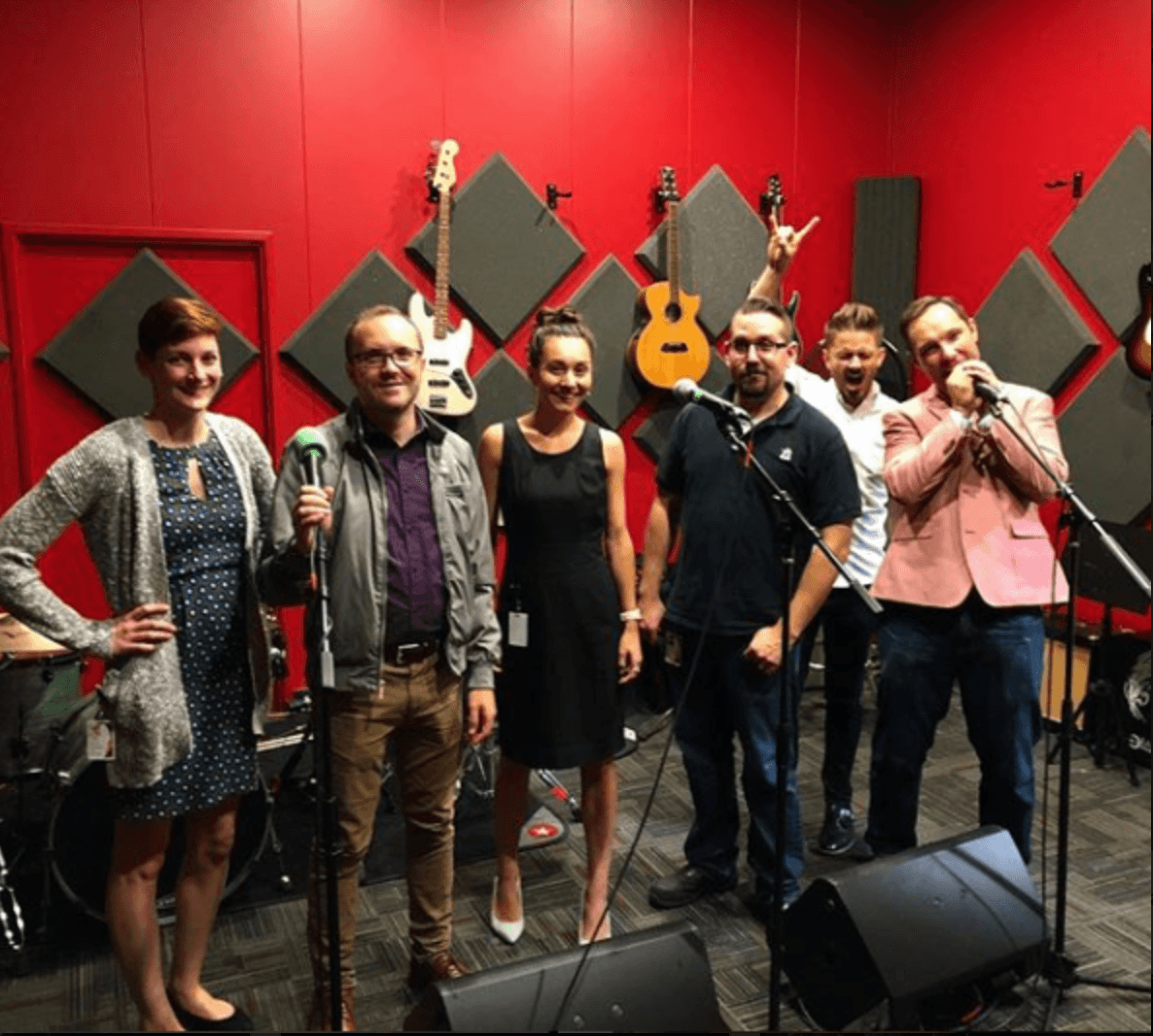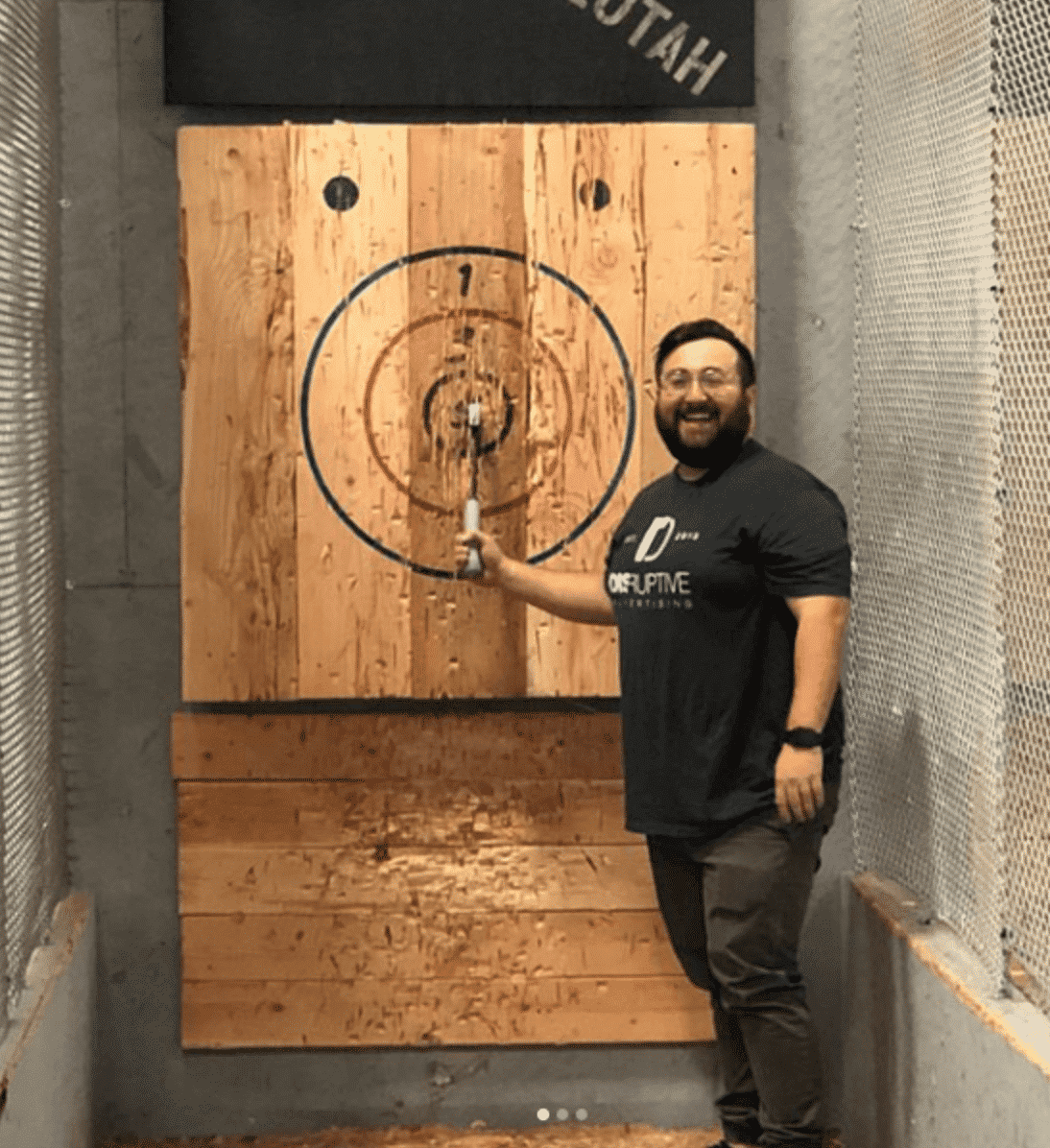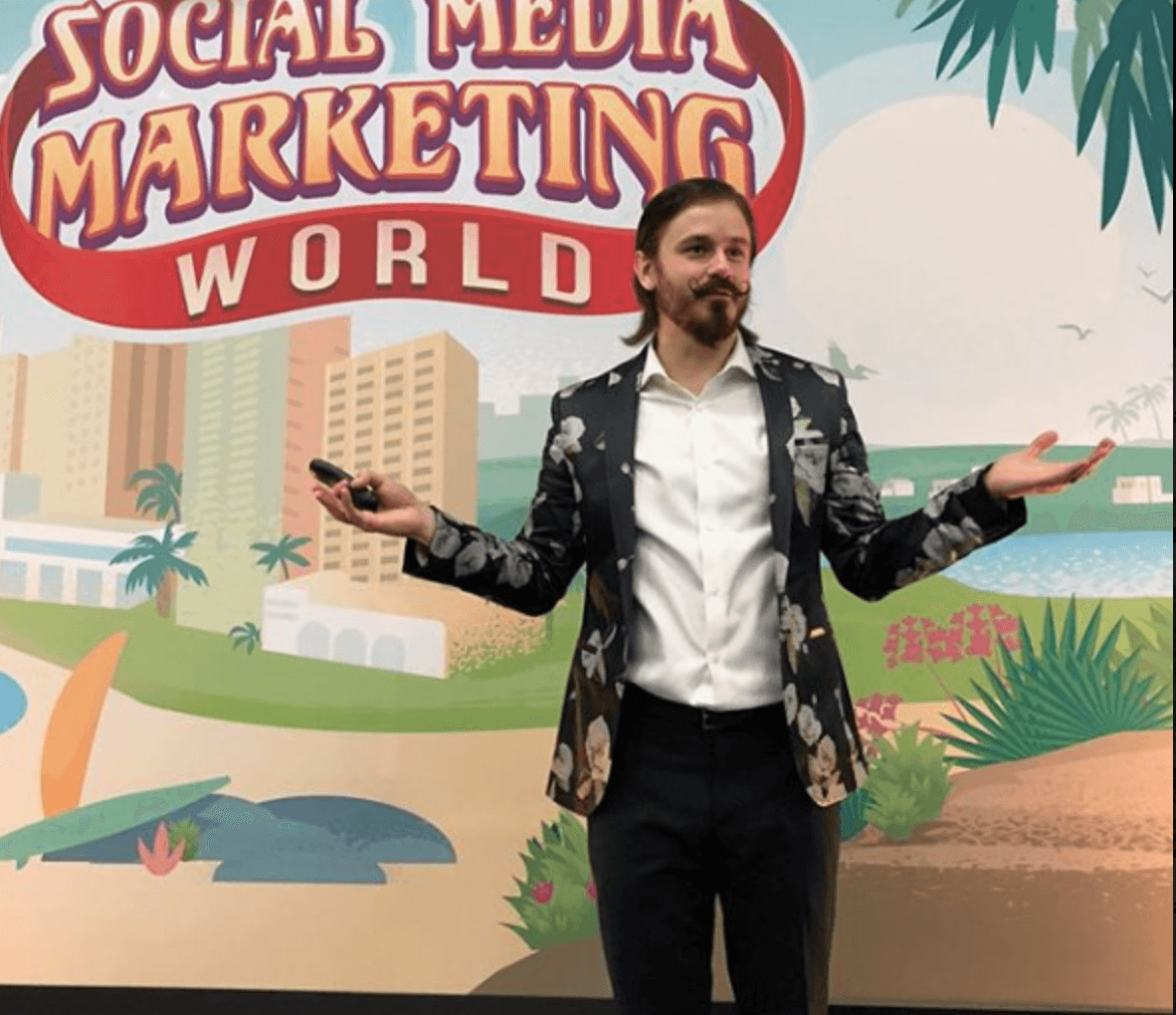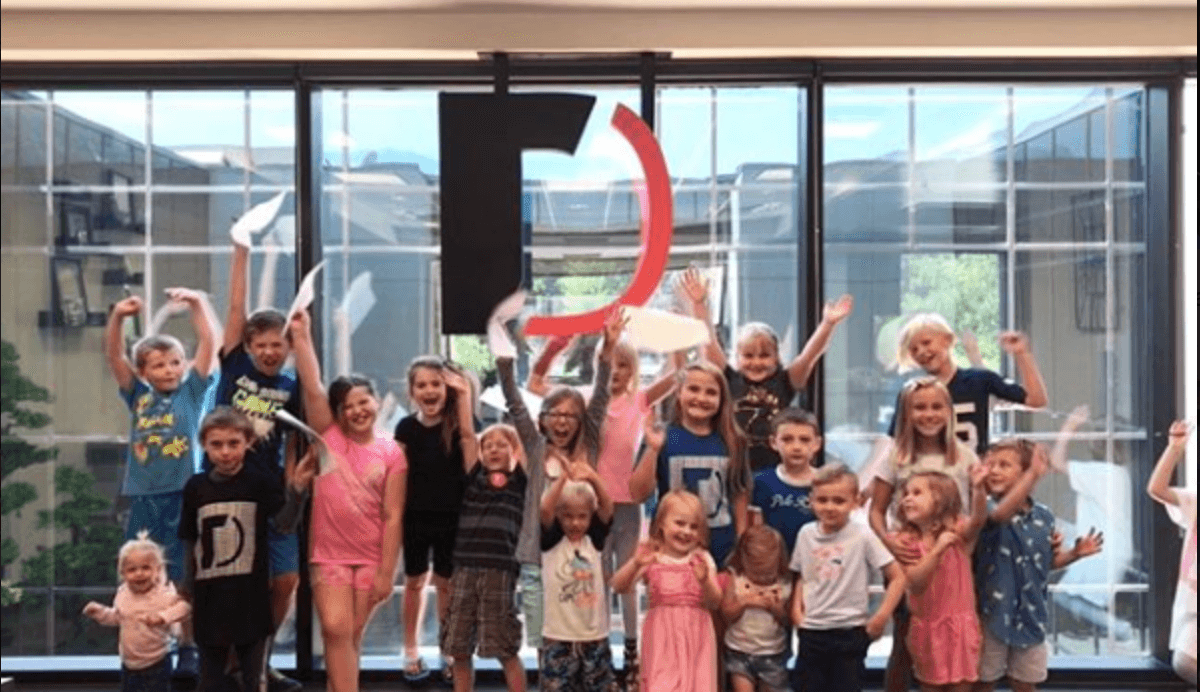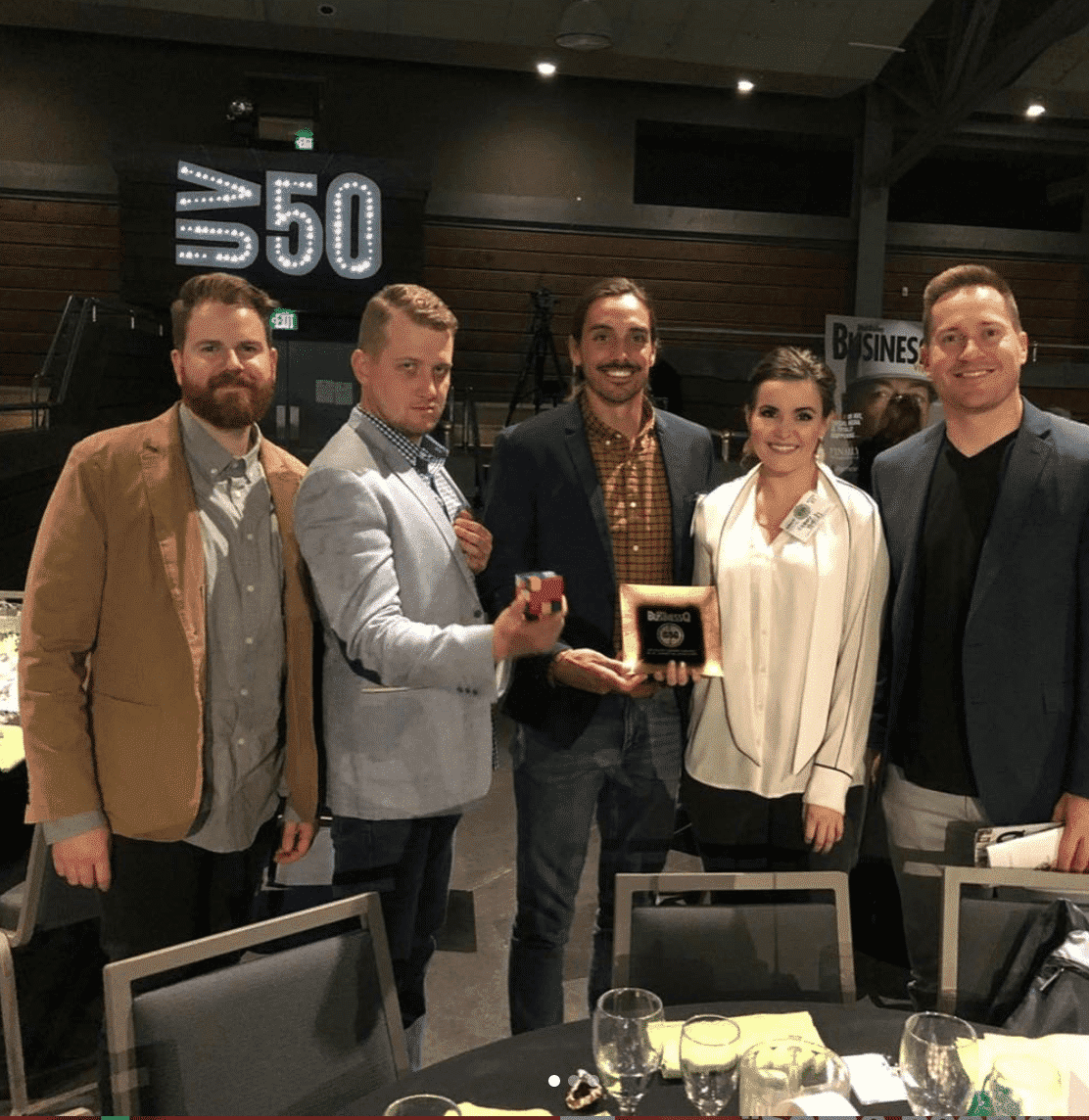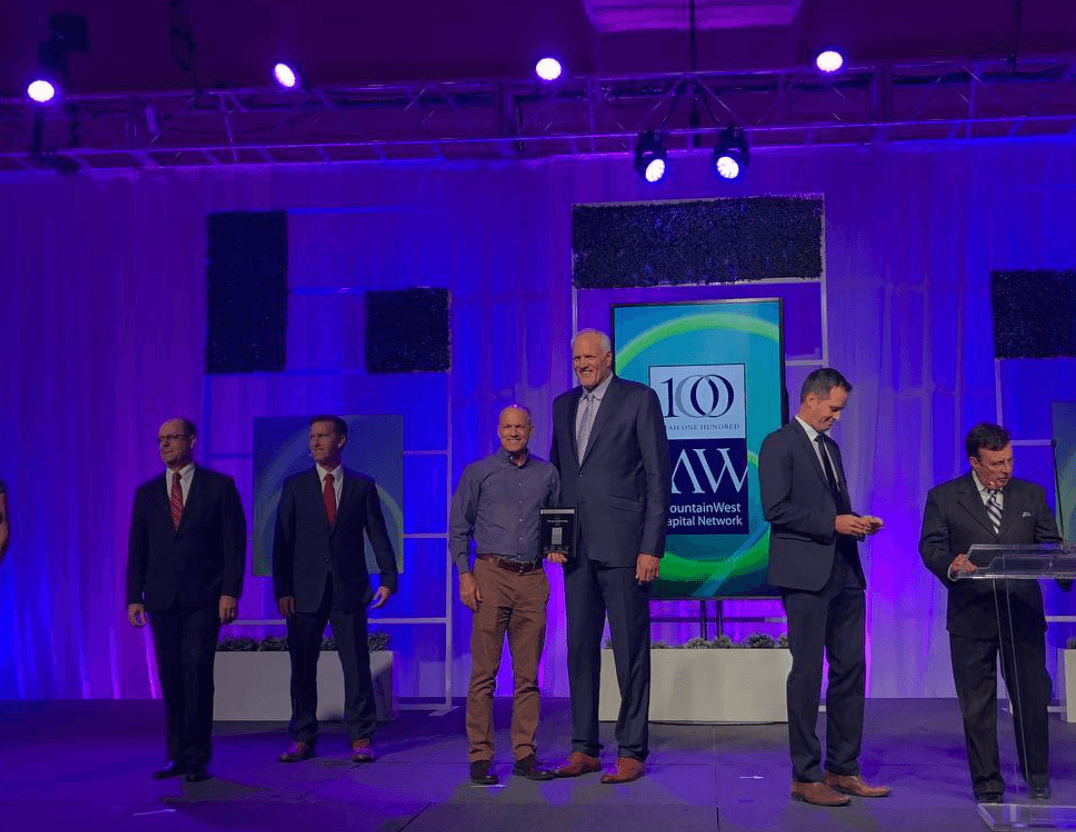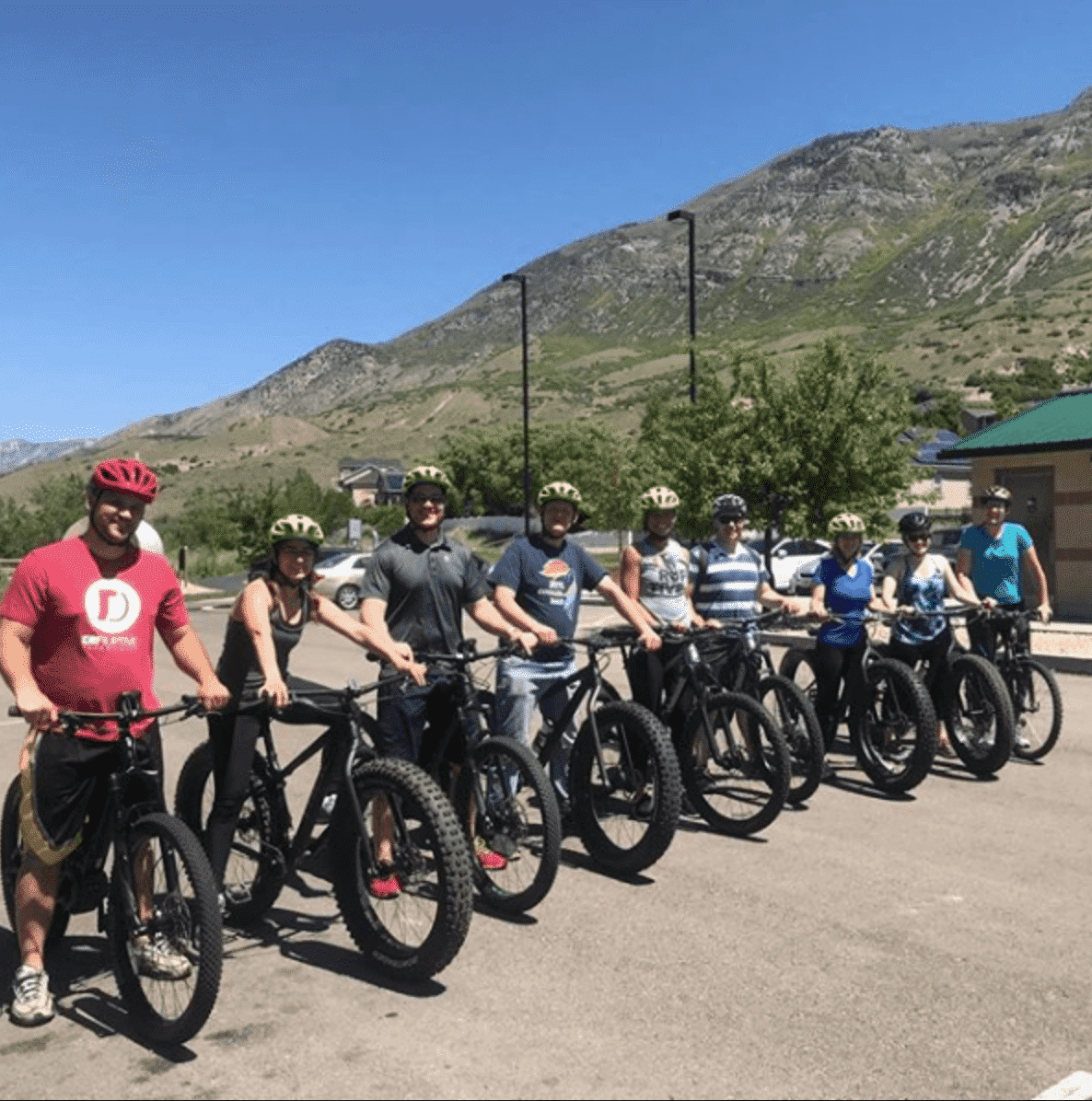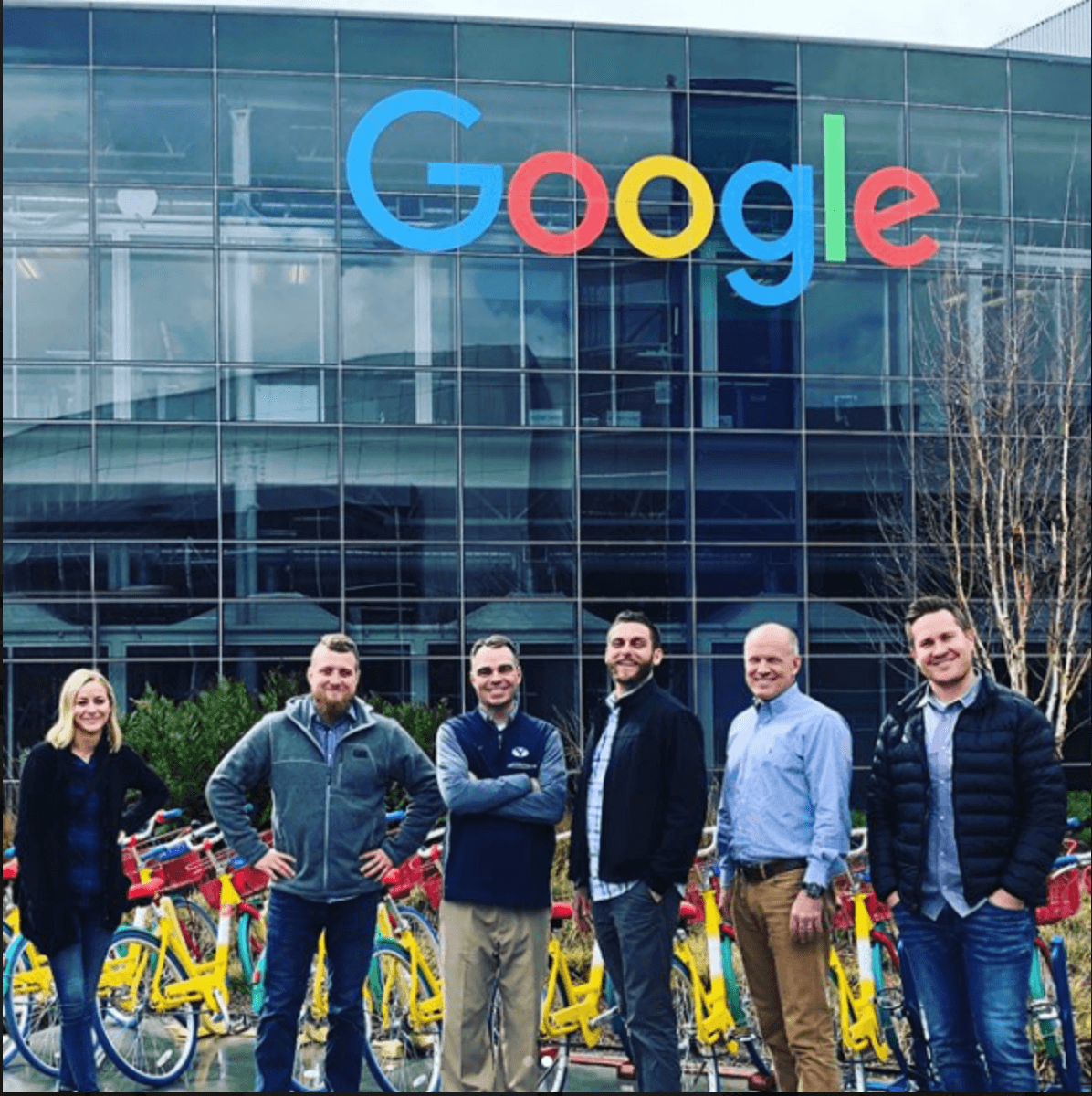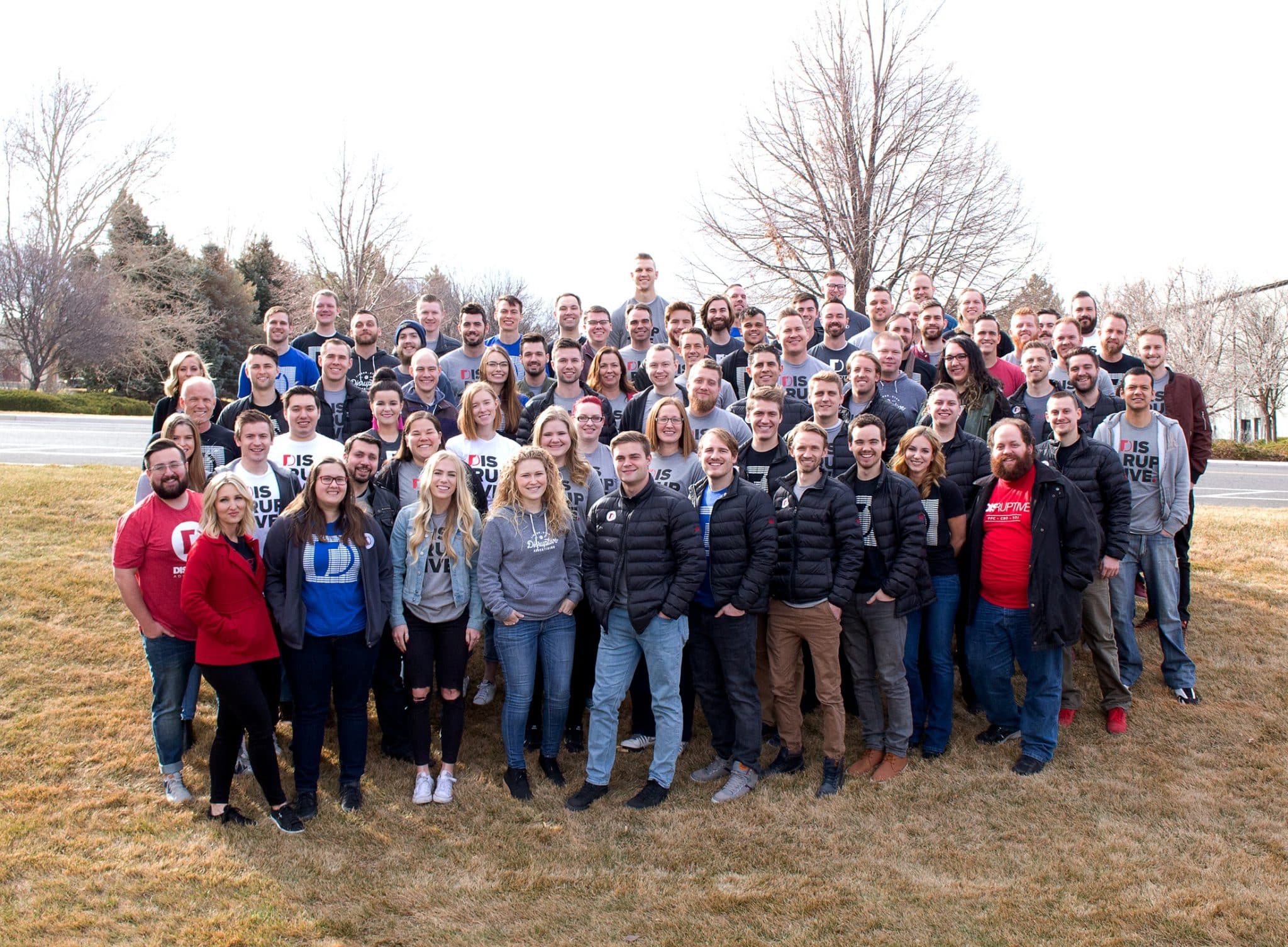 A Note From Our CEO: Looking Towards 2019
"Wrapping up 2018 has us five years into our journey at Disruptive Advertising and it's incredible to see how far we've come. The growth, numbers and awards are always exciting but what often doesn't make the highlight reel are the many hard conversations we had throughout the year to figure out if we are still the right fit for some employees and clients to stay on the journey together. I always hoped every client engagement and employee relationship would work out perfectly and forever but anytime it didn't happen that way it was hard for me to not take it personally. What we've learned together in 2018 is that while every new hire and engagement doesn't work out the way might have originally hoped for, we are most fulfilled and living our core values when even under these circumstances a former employee or client would without hesitation refer us as a great place to work or agency to hire. While not perfect, I am proud of the way our team has truly cared for and treated each other and our clients in creating relationships that will last a lifetime."