Are you wasting 76% of your higher education marketing budget?
Your competitors are.
Higher Education Marketing
Online advertising is a great way to grow your school…if you do it right. Most of your potential students are online right now, so if you know how to effectively target them, online advertising can be one of the quickest ways to achieve your business goals.
Unfortunately, given the size of this opportunity, it should come as no surprise that online marketing has become something of a battlefield for schools. Winning at higher education advertising takes a lot of skill, thought and persistence.
At Disruptive, we know what works and what doesn't in higher education marketing. We've helped a variety of schools succeed online and understand how to help you optimize your advertising process.
Brands That Trust Disruptive
Stay on Top of Your Higher Education Campaigns
Let's be honest, even if you can't afford to spend all day managing your higher education campaigns, you still want to keep tabs on them.
At Disruptive, we believe in being completely transparent with our clients. That's why we've created an easy-to-use tool you can use to check up on the performance of your campaigns…anytime, anywhere.
In addition to this tool, you'll get weekly reports from your expert higher education account manager on how your account is progressing and what they've done to improve things.
With Disruptive, you'll never have to wonder about your PPC campaigns again.
Work with an Award-Winning Higher Education Marketing Agency

How Disruptive Approaches Higher Education Marketing
At Disruptive, we love helping schools connect with potential students. Our CEO, Jake Baadsgaard, recently made a video discussing how we help schools get in front of the right people and grow their student base.
Check out the video below to learn more about our higher education marketing approach.
Learn More About Higher Education Marketing
Over the years, we've learned a lot about how to effectively market higher education institutes online. But, we didn't want to keep it all to ourselves. To help you—and other higher education marketers like you—our higher education marketing experts have compiled their secrets into a series of articles and even a guide.
To learn more about how to improve the performance of your higher education marketing campaigns, click on the links below!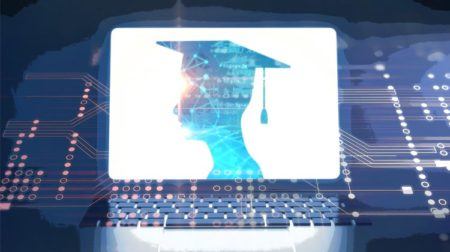 Higher Ed PPC
For many schools, Google Ads can seem like a waste of money. It can be hard to get the right people to click on your ads, convince them to become a lead and close them as a new client.

After working with higher education institutes for years, however, we've learned how to reliably produce great click-through rates and consistently turn those clicks into highly qualified leads…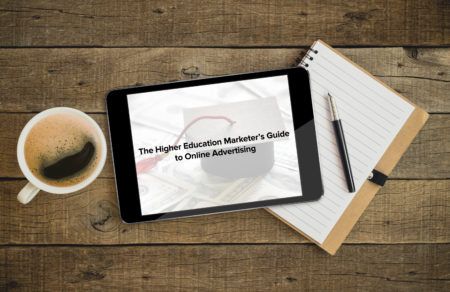 Higher Ed Marketing
If you really want to get the most out of your higher education marketing, you need a comprehensive strategy. In this 4,000+ word guide, we walk you through everything you need to set up campaigns that will deliver the higher education leads you need.

Download the guide and learn the secrets to taking your higher education PPC advertising to the next level.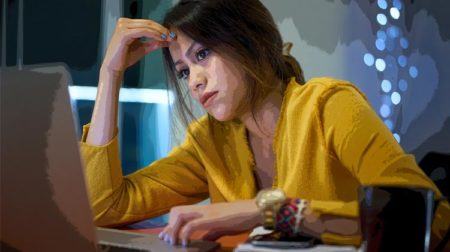 Higher Ed Landing Pages
If you're running an online ad campaign trying to drive leads for your higher education business, one thing is for certain: if you aren't sending your clicks to a compelling higher education landing page, you're going to end up wasting a lot of money.

So, if your landing page (the page they end up on after they click on your ad) isn't set up for success, you end up paying for a lot of clicks that never turn into higher education leads…