eCommerce Marketing: Strategies, Tips, and Tools
Brand Awareness
•
Digital Marketing Metrics
•
Ecommerce
•
Email
•
Google Ads
•
Marketing
•
Organic Social Media
•
Paid social ads
•
PPC
•
Shopping
•
Site Optimization
•
Social Media
•
Strategy
•
Miranda Marsh
May 17, 2022
As more people rely on digital media to get their news and information, brands are taking advantage of this trend to get their names out to people. Where once TV, radio, and print media were considered the most effective way to increase brand recognition and drive sales, now social media is at the top of the list.
The increased popularity of social media sites is not the only reason that marketing campaigns have gone digital. As ecommerce has grown in popularity, the idea of advertising to people on the same device they use to make purchases has become a powerful way to drive sales.
If you advertise on TV, radio, or print media, there is a delay between hearing or seeing the ad and the gratification of buying the goods or services being advertised. This gives the potential customer time to think and, perhaps, decide not to make the purchase.
Ads sent through social media posts, search engines, or other digital avenues allow the viewer to finalize with just a few clicks. This instant gratification is a great way to drive sales.
eCommerce marketing is currently the most effective way to raise brand awareness, drive sales and stay competitive in the online marketplace. If you are wondering how to increase online sales by creating a strong ecommerce marketing strategy, read on for more information and helpful tips and tools.
What Is eCommerce Marketing?
eCommerce marketing is a series of techniques that take advantage of the amount of time people spend on their smartphones or other online access points to raise brand awareness and drive sales. Ads may be placed on social media, sent through text messages or emails, or pop up when someone is browsing information relevant to the goods or services being advertised.
Regardless of where they are placed, ads that are part of an ecommerce advertising plan make use of digital marketing techniques to find and target the most receptive audience. Once you have piqued your potential customers' interest, a link placed in the ad will provide them with easy and direct access to your website. From there you can supply them with further information, answer any questions they may have, and finalize the sale.
Perhaps the biggest advantage of ecommerce marketing is that it can evolve and adapt as quickly as the digital marketplace it serves. The digital world is fueled by trends. The hottest, most used social media site today may not even make the top 10 in six months. eCommerce marketing grew out of the online marketplace and so is uniquely able to pivot and stay current without significant losses to your marketing budget or delays in implementing a new plan of attack.
Effective eCommerce Marketing Tactics
Any marketing campaign is only as effective as the tactics being used to drive it and the tools being used to implement and rate it. The tactics most commonly used in ecommerce ad campaigns include digital and social media marketing.
Improve the Customer Experience With Digital Content Marketing
Digital content marketing is the use of any digital media, including the written word, images, videos, or music, to raise the awareness of your brand, attract new customers, and increase loyalty to the customers you already have. All of these media types take advantage of search engine optimization (SEO) and site analytics to target an audience. This makes it possible to send the right message to the right audience at the right time to maximize the effects of your ad campaign and grow your ecommerce business.
Here are some specific tips about using three of the most common digital marketing tactics.
Blog Posts
Blog posts allow you to attract customers to your website without pushy sales ads. They are low-cost to create and maintain, and if done correctly, can naturally drive visits to your website.
The trick to an effective blog campaign is understanding what questions your customers have, providing them with real answers to those questions, and then directing them to your website for more information and solutions.
For example, a website that sold dog collars may maintain a blog filled with general information about dogs, such as breed profiles, health and wellness, training tips, etc. These would be laced with specific terms and phrases that are related to the subject at hand and frequently used in search engines. This would help potential customers find your blog posts.
Once they got there, the post should be truly informative and a pleasure to read. Scattered throughout, and only where it fits naturally into the context of the narrative, references should be made to the types of dog collar that best fit the situation. The references should then be hyperlinked to pages on your website where more information about that collar can be found.
When written well, your post can drive visitors to your website and make loyal customers out of people who didn't even know they were looking for a new dog collar.
Video Content
Video content is wildly popular. People love to watch short blurbs about topics that interest them. The type of media is better suited to increasing brand awareness than driving visitors to your website, but it can still be an effective tool.
Much like blog posts, the first step is to create content that people want to watch. It should be concise and entertaining, highly informative, or both. Your brand can be peppered throughout the video as long as it seems natural and not salesy. A suggestion to visit your website for more information or videos can be made at the end.
Online Reviews
In the digital era, online reviews are the most popular way that potential customers vet products, services, and the companies that offer them. A recent poll found that 77% of consumers always read online reviews when considering a purchase. This means that positive reviews can be a powerful marketing tool.
There are five tricks to harnessing the power of positive reviews to attract new customers and drive sales.
Do whatever it takes to ensure that your customers have a positive experience to review. This includes offering a high-quality product, ensuring that the product arrives quickly and in good shape, and bolstering your customer service team so there is always someone available to help if problems or questions arise.
Encourage your customers to leave a review and make it easy for them to do so.
Send out surveys.
Add incentives, like coupons or discounts, for those customers who leave reviews or take surveys.
Respond to reviews. Even negative reviews can be a bonus if you respond to their negative review with a solution. For positive reviews, a simple, "Thank you, and we appreciate your business," response can boost the staying power of the positive review.
Integrate Social Media Marketing Through Popular Social Platforms
Social media sites have become the information powerhouses of the digital era. People visit them for entertainment, information, a sense of community, and just to keep in touch with what is happening with their peers. Finding a way to integrate your marketing campaign into the massive popularity of social media sites may be a quick way to drastically increase your brand recognition. Be careful, though, because a poorly crafted campaign could lead to a negative buzz about your brand on social media sites. This may just as quickly harm your brand's reputation.
Here is some information about ad campaigns on currently popular social media sites that you may want to integrate into your ecommerce marketing strategy.
Facebook
Facebook gives you the option of building a Facebook page to support your business, creating ads to be seen on other people's feeds, and adding videos to attract attention. They offer you tools to help you target your best audience, build a campaign specific to your company's goals and choose the type of format that will best highlight your product or service.
You can also encourage user-generated content when followers share about your products on their own Facebook page.
Instagram
According to the Instagram website, 90% of Instagram users follow at least one business and 50% find a brand more interesting when they see it there. The popularity of Instagram leads to a lot of interest being generated by the brands that advertise there, including through the use of influencer marketing. Having the right influencer partner with your brand can help boost awareness as well.
Instagram offers both still and video ads and tools to help you build them. It also provides you with the option of having customers shop your products and checkout on-site.
Tik Tok
Tik Tok offers you a comprehensive marketing tool, the Tik Tok Ads Manager. This tool enables you to target an audience, create ads, monitor their effectiveness, and get real-time support at any stage of your campaign.
Twitter
According to Twitter, its users are more influential and receptive than those on any other social media site. They believe that their users respond to different messages than most and provide you with the tools and best practices you need to cater your message to their users. They boast significant success in raising brand awareness and supporting thriving online businesses.
YouTube
YouTube Ads allow you to showcase your goods and services with video and/or music. They use Google data to match what you have to offer to those who are most likely to purchase it. According to the YouTube website, 70% of their users discovered new brands by watching YouTube Ads. They offer free tools to help you build and maintain your ad and access to a consultant for additional guidance. Getting help from ecommerce marketers will help you to grow sales much more quickly.
Powerful eCommerce Tools
The internet provides amazing marketing opportunities, but creating and maintaining an effective ecommerce marketing strategy can be overwhelming without powerful tools to help.
Search Engine Optimization Platforms
Search engine optimization platforms provide several SEO tools grouped to provide you with easy access to all the data you need to keep your ranking high and your brand relevant. There are many of them available, all with different formats or payment structures. Basic tools that should be found on most of them include:
Monitoring of SEO ranking
Keyword research and analysis
Perform SEO audits on your website, blog, or ad campaign
Comparisons of your ad campaigns to others
Effectiveness of your SEO based on geographic or national location
Email Marketing Platforms
With the growth of social media and short message service (SMS) messaging as marketing venues, you may think that email marketing is a thing of the past. Not so. Eighty-two percent of marketers still use email to communicate with their customers. If you wish to add email campaigns to your strategy, find a good email marketing platform to help you make it successful.
Again, there are many of these platforms for you to choose from, but any worth considering should offer you the following tools:
Generating leads 
Helping you find your audience 
Creating emails that target your audience 
Automating sends to subscribers, such as abandoned cart email 
Analyzing of open and click-through rates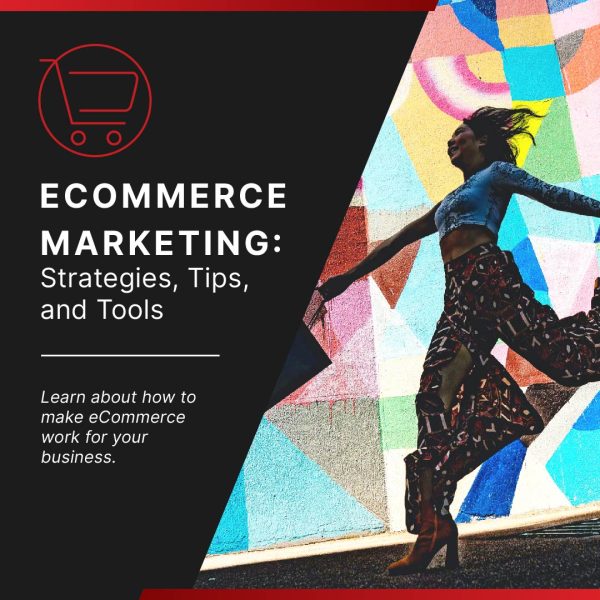 eCommerce Tips
Armed with all the information given above, you may be ready to begin your ecommerce marketing journey. Here are just a few more tips to get you started in the right direction.
Reward Current Customers with Customer Loyalty Programs
In your search for more customers, don't forget those who got you this far. Create customer loyalty programs to keep your current customers engaged and feeling satisfied with your brand. Some examples include:
Create a points program – each purchase earns the customer a preset number of points. These can be traded in for discounts or other promotional items.
Design an app – provide incentives for your customers to download the app and further incentives for using it regularly. Apps help to maintain a points program and can be used to track customers' buying habits, which can be used to target them with future campaigns and promotions.
Start a VIP club – offer special incentives and discounts for those who sign up for email or SMS lists
Send gifts for special occasions – a birthday or anniversary surprise will keep you in your customers' thoughts
Utilize an eCommerce Platform That Has Integrations With Other Tools
The fewer dashboards and spreadsheets you have to look at to get the information you need to rate, maintain, and update your ecommerce marketing, the better. Finding a platform that provides the tools you need will streamline the entire process and make it easier for you to stay on top of the many details related to your marketing plan.
Build Your eCommerce Marketing Plan Today
Building a strong ecommerce marketing plan may seem like a lot of work, but the effectiveness of these types of marketing strategies makes the journey worthwhile. The best first step may be to find a reputable partner to help you through the many details. Disruptive Advertising is just such a partner.
Disruptive Advertising is a digital marketing firm with a proven track record for getting its clients' tangible results. They will take the time to know your company and the customers you serve. They will help you to create a fully balanced marketing strategy that reaches your audience where they are already spending their time and the conversion rate optimization tool will help you make more money with fewer ads.To find out more about how Disruptive Advertising can harness the power of the digital marketplace to raise your brand awareness and drive sales, contact us today.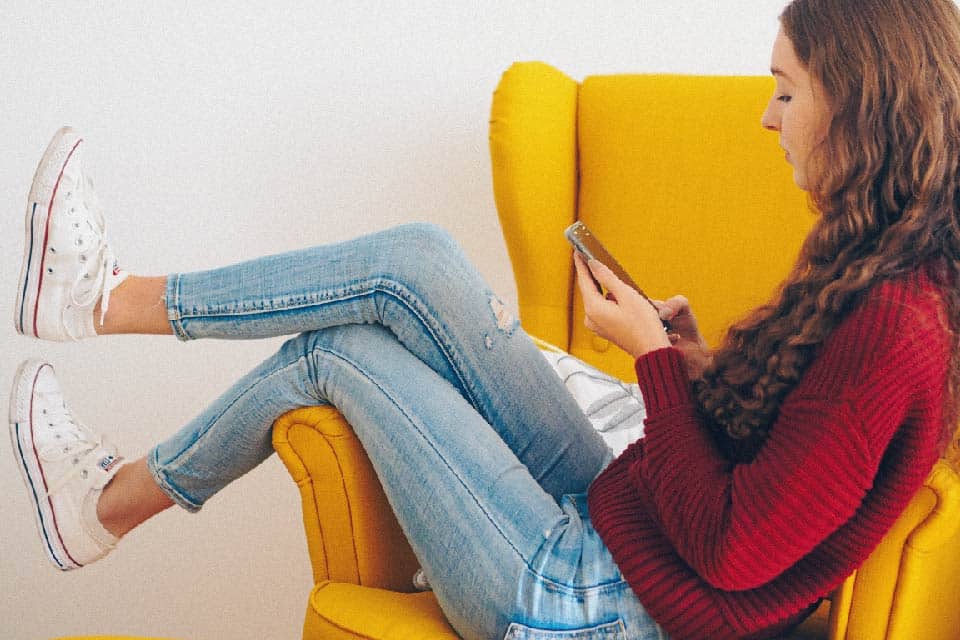 Leave a comment