Should Your Ecommerce Business Be Investing in Paid Search?
As great as Google Shopping and Facebook Ads are, they aren't the only way to get in front of potential customers. In many cases, a few smart paid search ads can make a big difference.
This is especially true when a lot of your traffic comes from desktop computers. For example, here's what the search results for "cheap pant suits" looks like on mobile: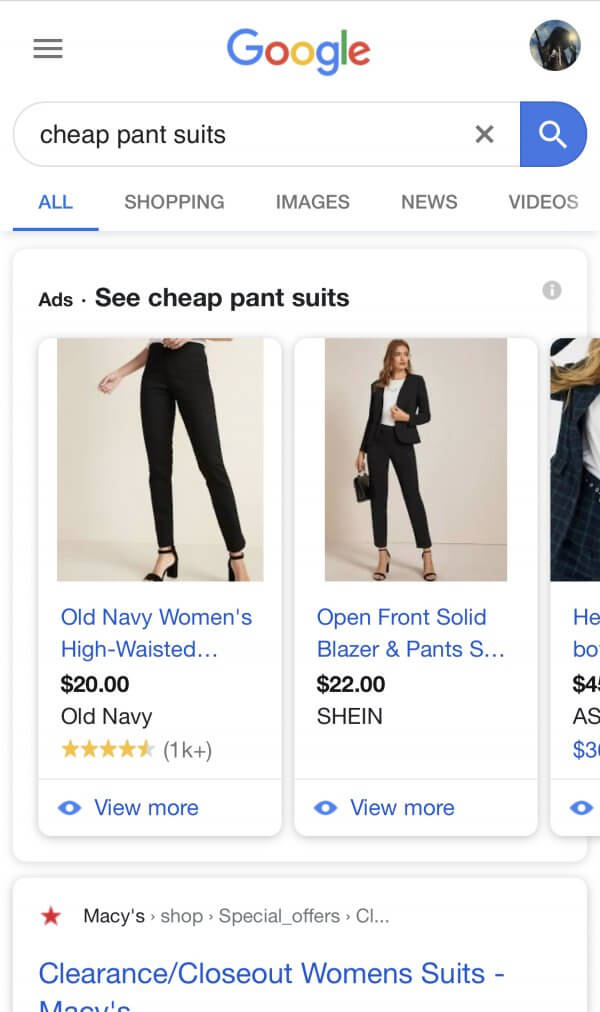 In contrast, here's what the same search looks like on desktop: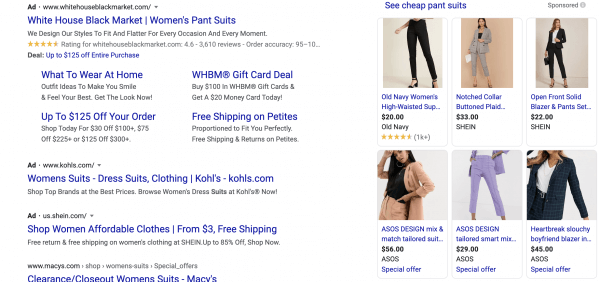 If you notice, the text ads don't even show up on mobile, but they're in position #1 on desktop. This varies from keyword-to-keyword, but for certain businesses, paid search ads can be a great move.
Putting Paid Search to Work for You
One easy way to do this is to run dynamic search ads that mimic your product ads. That way, for each product ad that shows, a search ad will also display. You'll snag more screen real estate, more clicks…and hopefully more sales.
For companies with a physical storefront, paid search ads can also be a good way to build awareness, drive foot traffic and/or get people to download coupons for use in-store. This is particularly helpful if your store offers some sort of in-person service that you want to promote online.
For example, one of our clients is a one-stop-shop for bikes, bike parts, and maintenance. In addition to helping them build out Google Shopping campaigns for the ecommerce side of their business, we also set up paid search campaigns focused on getting people to download in-store coupons.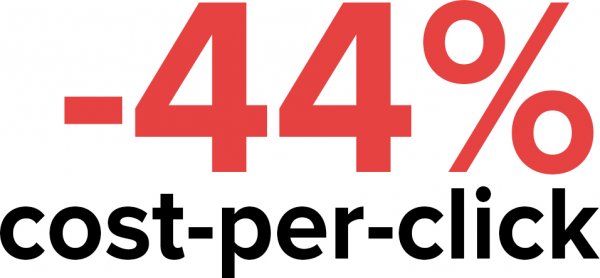 The results were fantastic. By combining both approaches, we were able to cut their cost per click by 44% and get a 16% coupon download rate. Best of all, those coupons had a 24% redemption rate!
While Google Shopping campaigns are great on their own, they often work even better in combination with paid search ads. It's a great way to drive foot traffic and ensure that you're getting in front of the right people at the right time (and in the right way).
Conclusion
Many ecommerce companies underestimate the value of the classic paid search campaign—don't be one of them! Depending on your business and what you're selling, text ads can be a great way to get in front of potential customers who might otherwise never hear about your business.
Of course, this isn't the only way to improve your ecommerce campaigns. For eight other proven tactics we love to use with our clients, check out this eBook. Or, simply let us know you'd like some help here or in the comments and we'd be glad to show you all the hidden potential in your campaigns.
Leave a comment