CONVERT: The Secret to Successful Ecommerce Sites
by Chelsea Taele • January 25, 2019
You've heard it all before. Mobile is taking over the world, changing how we interact with each other, how people interact with businesses, and how businesses interact with their clientele.
The ecommerce industry (essentially defined as purchases made electronically over the internet) is like the wide spreading cat obsession of Generation Z. Not fully understood, ever evolving, and absolutely here to stay.
According to Statista, global retail sales of E-commerce are expected to generate about 653 billion US dollars this year. That's a 453% increase from 2008!
With current retail trends showing that 51% of Americans prefer online shopping and an ecommerce growth rate of 23% year-over-year, we can only expect it to snowball exponentially faster as more and more brands embrace the power of voice search and omni-platform/omni device options.
Already, 40% of millennials use voice assistants to make purchases and that number expected to exceed 50% by 2020. As this technological transformation continually evolves, here are 7 strategies ecommerce business owners can use to help people CONVERT on their ecommerce sites.
C: Copy
Focus on the right copy. Your copy—aka, the written content on ecommerce sites—should reflect your company's voice as well as provide compelling solutions and benefits to your site visitors regarding your service and/or product.  Ensure you have a cohesive approach to copy utilizing the same "branding"—be it on your website, social media posts, PPC ads, email marketing, and anywhere else you are engaging with your audience.
Through various forms of A/B testing (CRO site testing, social or PPC ads, etc.) you can see what is resonating best with your audience and make data driven decisions to improve the convertibility of your copy. Always use testing to continually refine your copy.
It's like raising kids. At first they'll respond to TLC and quality time, then it's toys, morphs into food, perhaps into grounding and when that stops working you continually fine tune your approach variations to obtain the desired result, like rolling up to their school to pick them up with Usher's "Yeah!" blasting from the minivan as you point at your child and give the OG nod.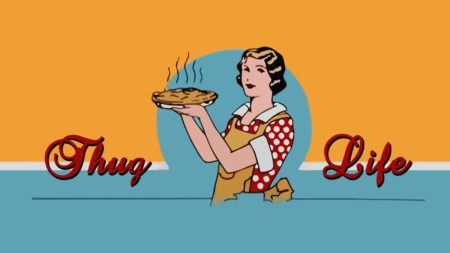 O: Offer Free Shipping
I blame Amazon.
But facts are facts and everyone likes to think they are landing a killer bargain. Offering free shipping makes a customer feel like they are getting a deal even if they aren't.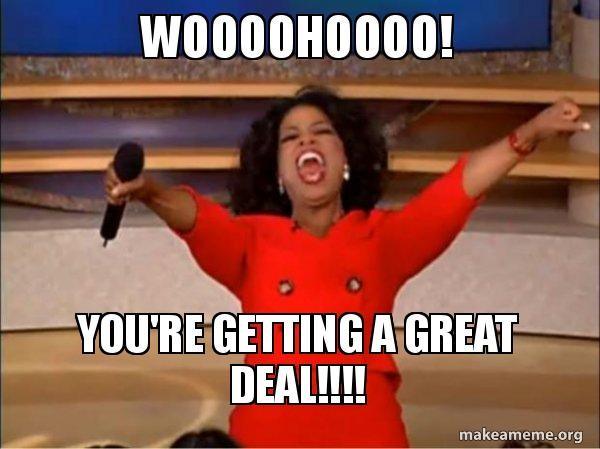 At the very least, offer a free shipping threshold (meaning "order a minimum of $x-amount and get free shipping"). Studies have shown that this can increase orders by up to 90%.
Think you can't offer free shipping? Keep in mind this is more often a psychological game—get creative and increase your product prices to cover the shipping cost instead.
N: Navigation
Ecommerce sites should be easy to navigate. 'Nuff said.
If you are your own developer, great. If you're not and don't have the necessary skill set, put down your "How To Build Ecommerce Sites For Dummies: Edition 6.0" and hire someone to do it for you.
Ask around your circle of influence to acquire someone highly recommended—better yet, local! It's always great to partner with and support local businesses.
When in doubt, outsource it. You'll learn along the way if it's something you can (or even want to) maintain on your own, but trying to build and learn it from ground zero is a mega time suck in comparison to how better spent your time could be.
There are endless options: one time builds, ongoing maintenance, minimum management fees, analytical reporting and the whole enchilada. Don't get stuck on being the jack of all trades.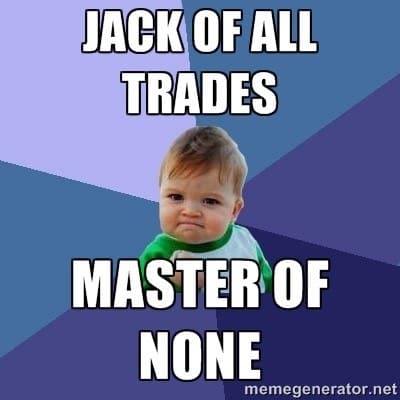 This goes for all things ecommerce—if and when you can, partner with and outsource your digital marketing needs to help you manage them and/or teach you how to do it yourself.
V: Visibility
Two parts here: SEO and PPC.
SEO: Optimize your website for search engine visibility. The process of driving more traffic to your website organically (meaning you aren't explicitly paying for ads to drive traffic to your site) is called Search Engine Optimization (SEO).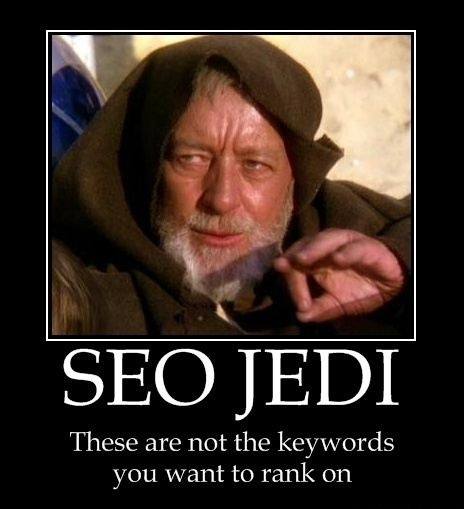 Search engines, such as Google, Bing, Yahoo, Ask.com, and many more, work through algorithms to match people with high quality results for what they're searching for on their engines. It is quite literally why you won't receive search engine results to purchase fraudulent Disneyland tickets when you type into the search bar: do monkeys or humans open bananas upside down?
Again, going back to outsourcing: SEO is a whole beast on its own. It'll require some upfront expense, but investing in some SEO help is going to save you a lot of time and money in the long run.
PPC: Pay Per Click (PPC) advertising is similar to SEO except they are paid ads within the search engine as opposed to organic listings. PPC and SEO are purposely in the same bullet point of visibility as they complement each other working hand in hand.
While SEO works on the backend of your website getting into the nitty gritty of your website's code, domain authority, and other factors, it is similar to using a kitchen oven since it takes awhile to heat up and cool down.
Often, it'll take 6 months or more to see long lasting results from SEO efforts.
PPC is more like a microwave that heats up quickly and cools down quickly. You can turn on ad campaigns to rank for particular keywords, but once you turn those off, your organic listings are what'll be left to generate leads. Decide how to properly balance your SEO and PPC efforts to get you the most value out of search engine visibility.
E: Email Marketing List
I don't know when email "stopped being cool". Maybe the couple of decades of Nigerian Prince schemes and mountains of unsolicited spam finally took its toll on the average business owner's email marketing perspective.
But…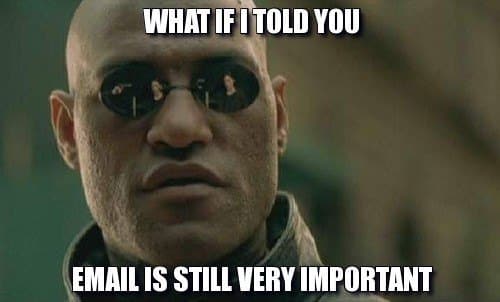 If you agree, good. Skip over the next points on to the last paragraph of this section. If you disagree, read over the following 6 research backed reasons email marketing is vital for businesses of all sizes:
Still don't agree? That's fine.
There are endless strategic opportunities to increase your revenue through email marketing. You don't need to do everything under the sun—just start somewhere, research it, look into the available software and build from there.
R: Recover Abandoned Carts
According to SaleCycle, 75.6% of people put items in their online shopping cart only to abandon it without completing their purchase.
Ouch. That's only 2% lower than my love-life-partner-abandonment rate…but I digress.
75.6% is a huge potential of revenue loss. Although cart abandonment can't be eliminated entirely, you can minimize the likelihood of it happening and lower your company's specific abandonment rate.
How? Abandoned cart emails.
Cart abandonment emails have increased sales by 8-12% in some studies, so setting them up can be a gold mine for your ecommerce site.
T: Test, Test, Test
Finally, the best way to really optimize ecommerce sites is to test them. You can never perfectly predict what will or won't work for your target audience, so you need to test different versions of your site to see how people respond.
The easier your ecommerce site is to use, the more likely people are to buy your products, so finding a good ecommerce site testing partner is one of the best investments you can make in your ecommerce business.
Incidentally, we help a lot of ecommerce sites with testing, so if you'd like some specific recommendations, let me know here or in the comments! I'd love to help.
Conclusion
When it comes to ecommerce sites, all you have to do is remember this acronym: CONVERT! If you create great Copy, Offer free shipping, make Navigation easy, maximize your Visibility through SEO and PPC, take advantage of your Email marketing lists, Recover abandoned carts and Test, you'll be well on your way to running the business of your dreams.
What is some of the best advice you've heard for ecommerce sites? Do you have any recommendations you'd add to this list? Leave your thoughts in the comments.