11 Magento Extensions That Will Rock Your Ecommerce World
by Ana Gotter • June 13, 2018
Magento is a powerful online commerce platform that makes it easy for you to build a virtual storefront and sell directly to your customers. It comes with a lot of customizable options, which is obvious from the number of incredible themes available alone.
But how exactly can you make your store everything you want it to be? Choosing the right theme is certainly the first step, but what next?
The answer to that question is Magento extensions, which work like Shopify apps to increase the functionality of your store. Extensions can make your life as a store manager easier or they can improve the ease-of-use or add great features for your customers. Sometimes they can even do both.
In this post, we'll go over 11 must-have Magento extensions that all ecommerce businesses should take a look at in 2018.
1. MageMob App Builder
There are plenty of benefits to having a mobile app for your store, especially since it can help increase sales. Now, though, you don't have to spend thousands of dollars to have one created.
MageMob's Mobile App Builder will help you create a mobile app quickly and affordably. It allows you to showcase your products on various types of blocks and it even has advanced features like showing customers recently-viewed products to help increase conversions.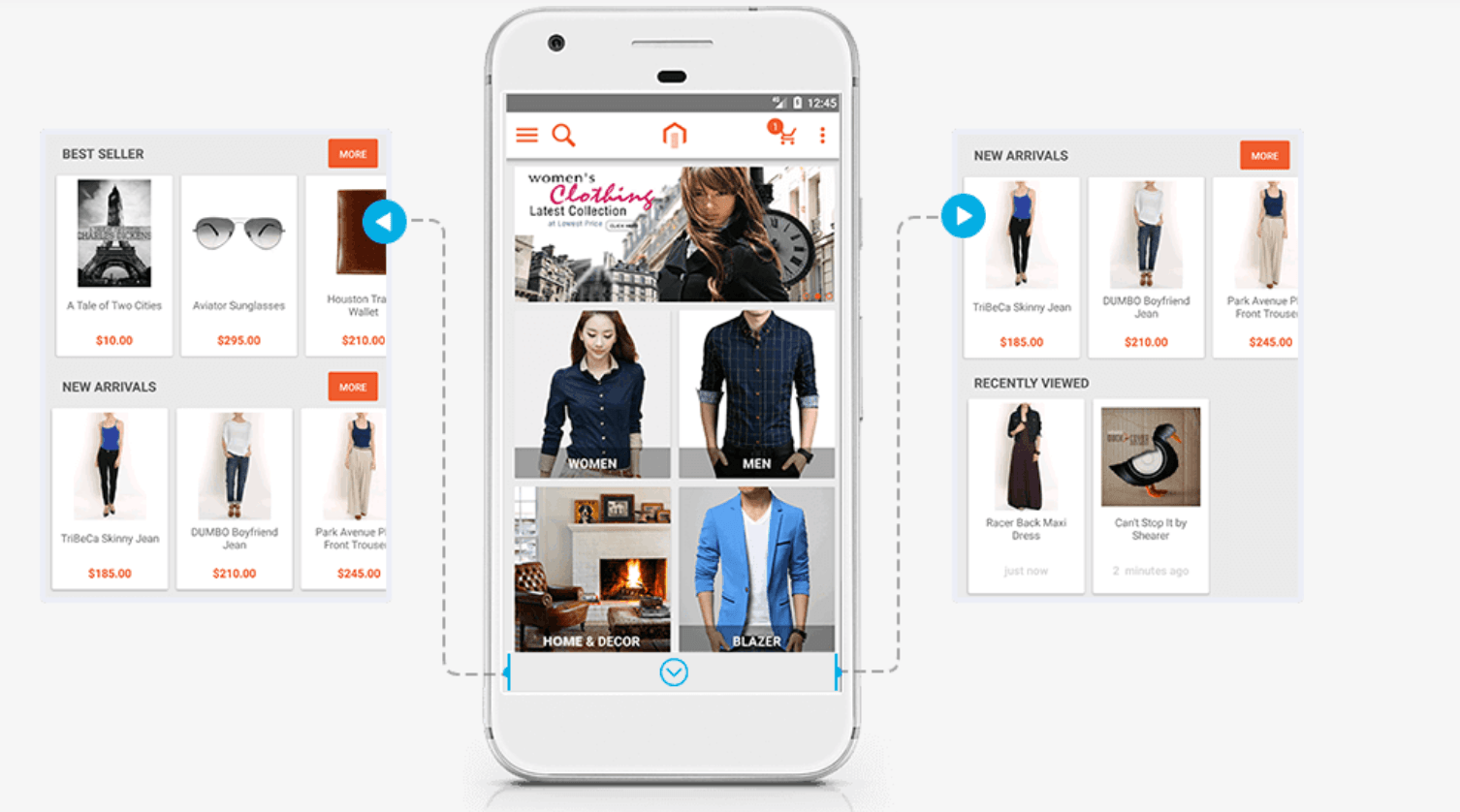 There is also the option for customers to search for products and filter out the search results to find what they're looking for quickly. The checkout process is also simple and lets users save information like address for faster checkouts moving forward.
2. Quotation Manager for Magento 1
This Magento 1 extension is a must-have for businesses who don't entirely rely on fixed-rate pricing. Whether you do custom work or offer bulk discounts, Quotation Manager can save you a lot of time.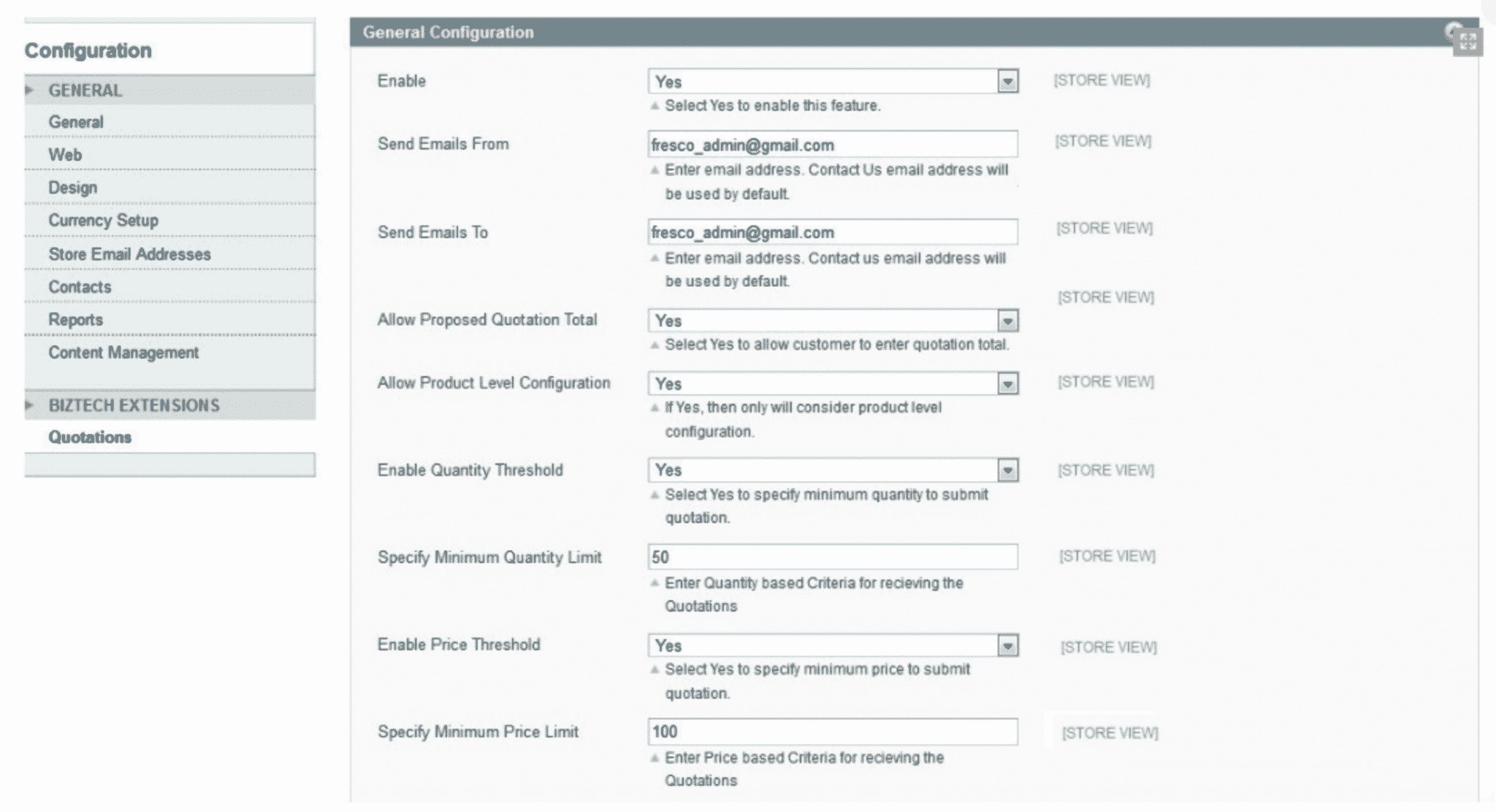 With Quotation Manager, you can keep the pricing of bulk orders a little more discreet while still having them readily available for customers who are actually interested in them and your inbox won't be drowning in quote requests that you get frequently.
Even better, this extension lets you enable one-click to order purchasing for customers if you choose, which can increase conversions quickly.
3. SEO Hub
Search engine optimization is important for all businesses and SEO Hub is an incredible extension to help you improve your ranking in the SERPs.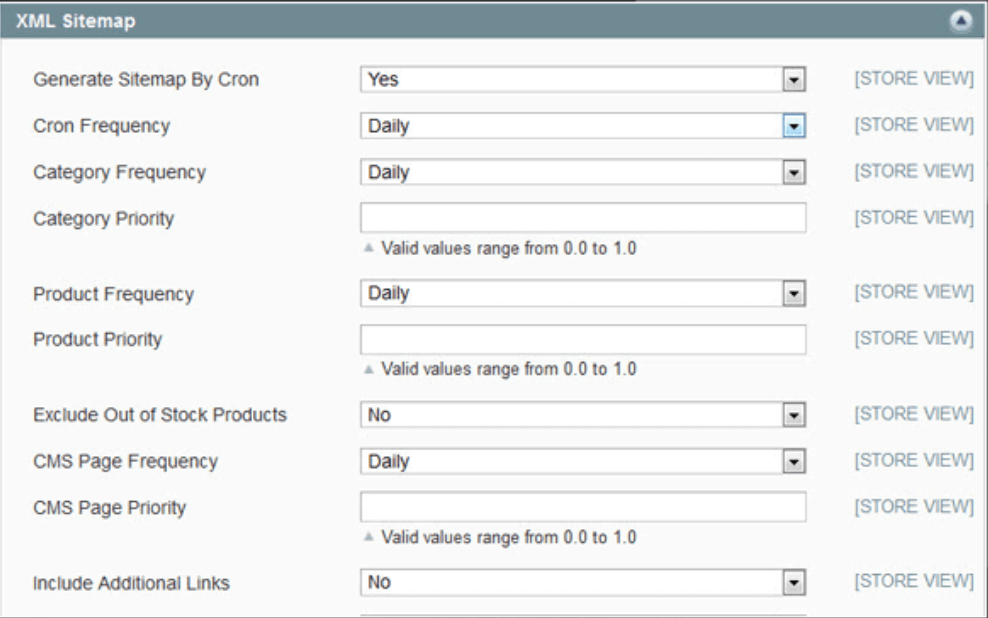 This extension will help you manage and optimize meta descriptions, heading tags, data feeds, URL redirect, and more. It will even help with the backend side of SEO and can generate a sitemap for you that can be updated automatically.
4. Language Translator
Ecommerce has done incredible things for business owners, including giving us more reach than ever before. We can now sell our products to anyone anywhere in the world. That's great in and of itself, but language can definitely be an enormous barrier.
That makes Magento Language Translator so valuable. Multi-lingual sites can breathe a sigh of relief—the extension automatically translating your pages, product details, and even product attributes into the languages of your choice.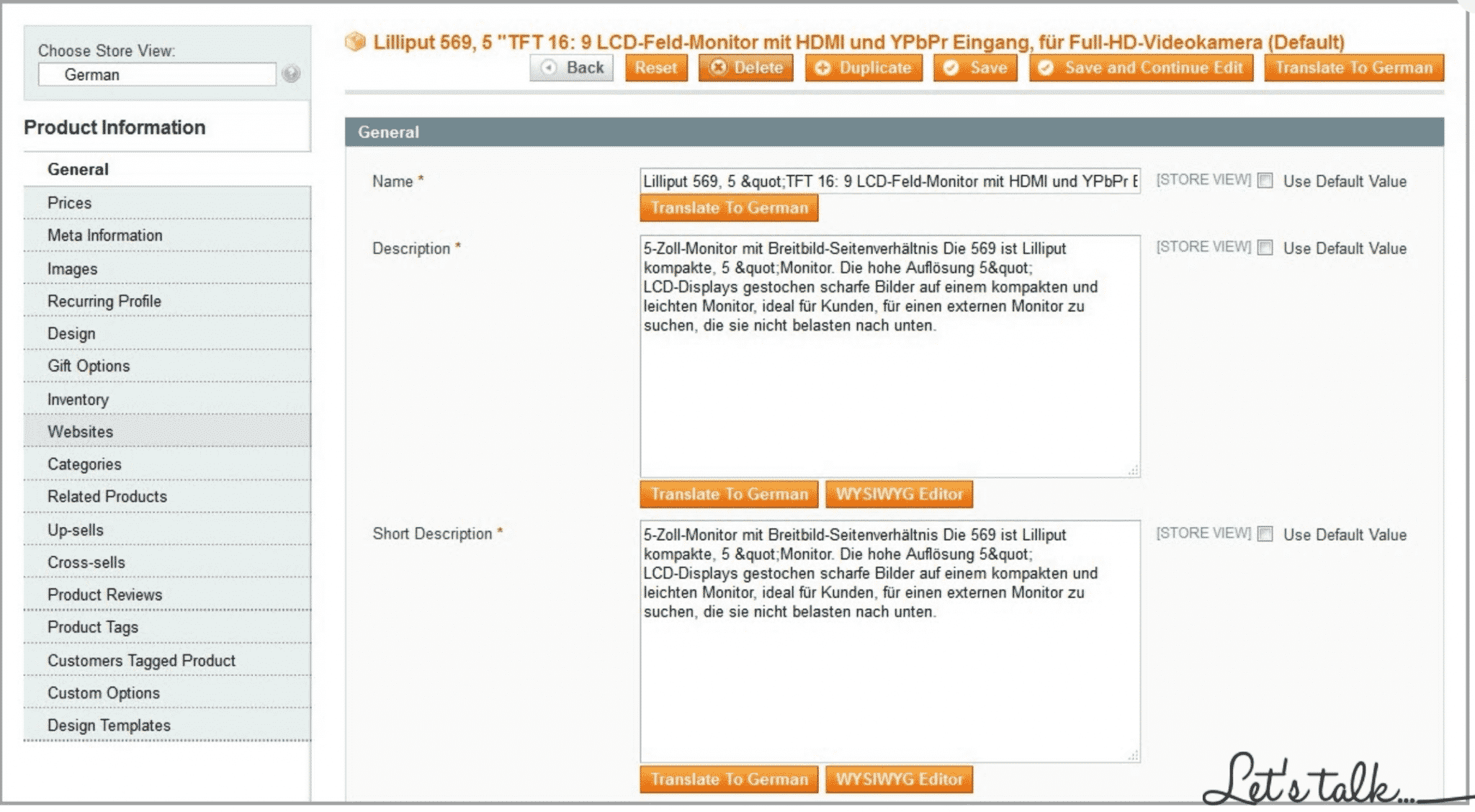 This tool will help you reach a larger audience much more effectively, aiding you in sales significantly.
5. TaxJar Sales Tax Automator
Sales tax is a nightmare to keep up with and using extensions and tools to help is the only way to make sure you don't end up in a world of hurt by not charging the right amount of sales tax.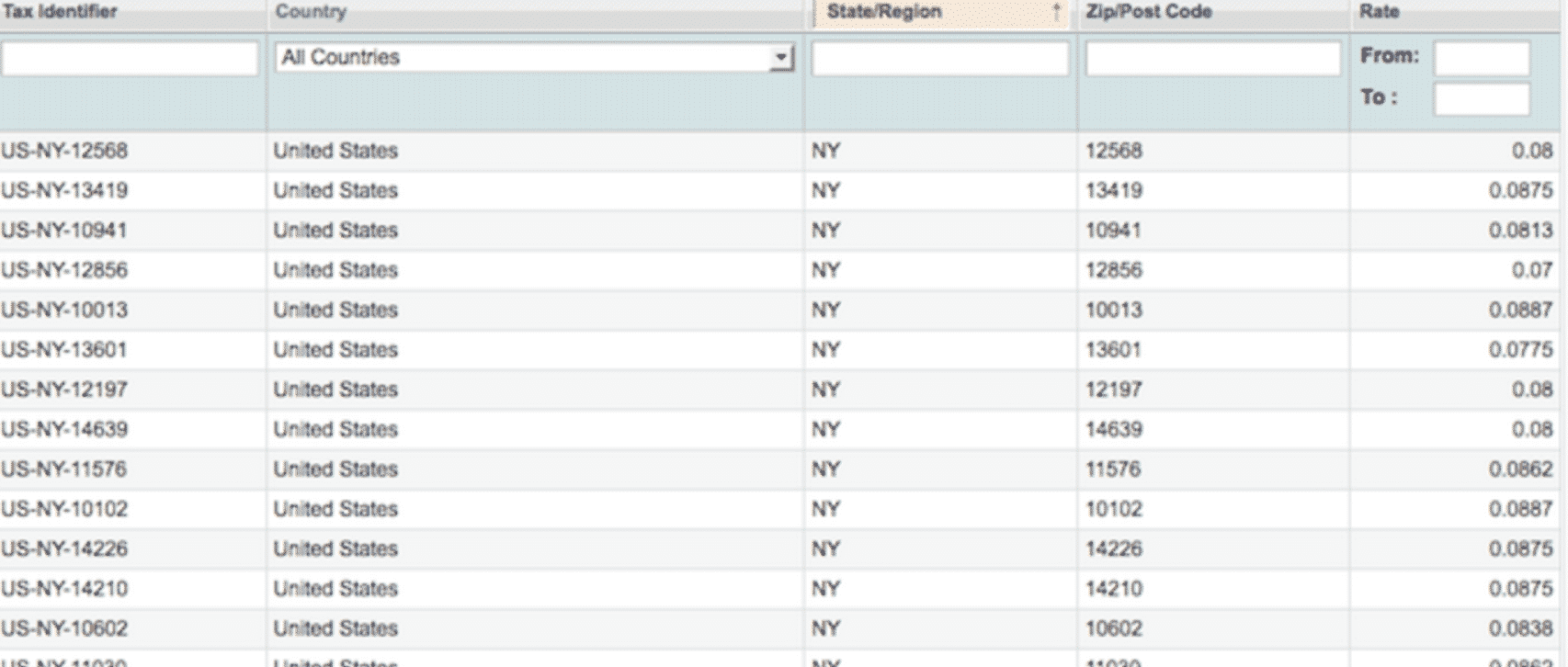 TaxJar's Sales Tax Automator is a simple but highly effective solution to this problem. It automates tax charging, filing, and calculation. Not only will you be able to automatically charge the right amount of taxes to your customers, but you'll also be able to easily sort them by state or zip code and file them appropriately.
6. Tawk.to Live Chat
The importance of live chat can't be overstated. Being immediately available to answer customer inquiries not only improves customer satisfaction, it can also drive sales, too.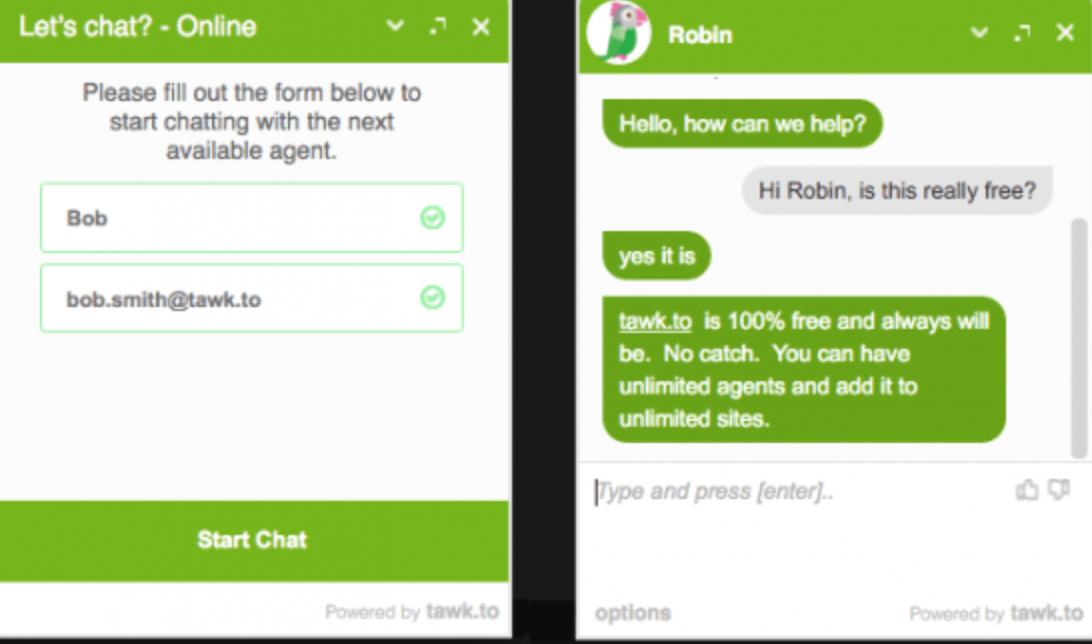 Tawk.to Live Chat is a great free Magento extension that gives you this ability. It allows you to provide real-time customer support with a simple, user-friendly interface. And, good news: you collect a customer's name and email when you start the chat, so if you get disconnected, you can follow up.
You can login through desktop, and mobile apps are also available so you can offer customer service excellence everywhere you go.
7. Apptrian Social Integrator
Social media plays a big part in a lot of ecommerce businesses, so being able to fully integrate your social media with your ecommerce storefront is important.
That's where Apptrian's Social Integrator comes in.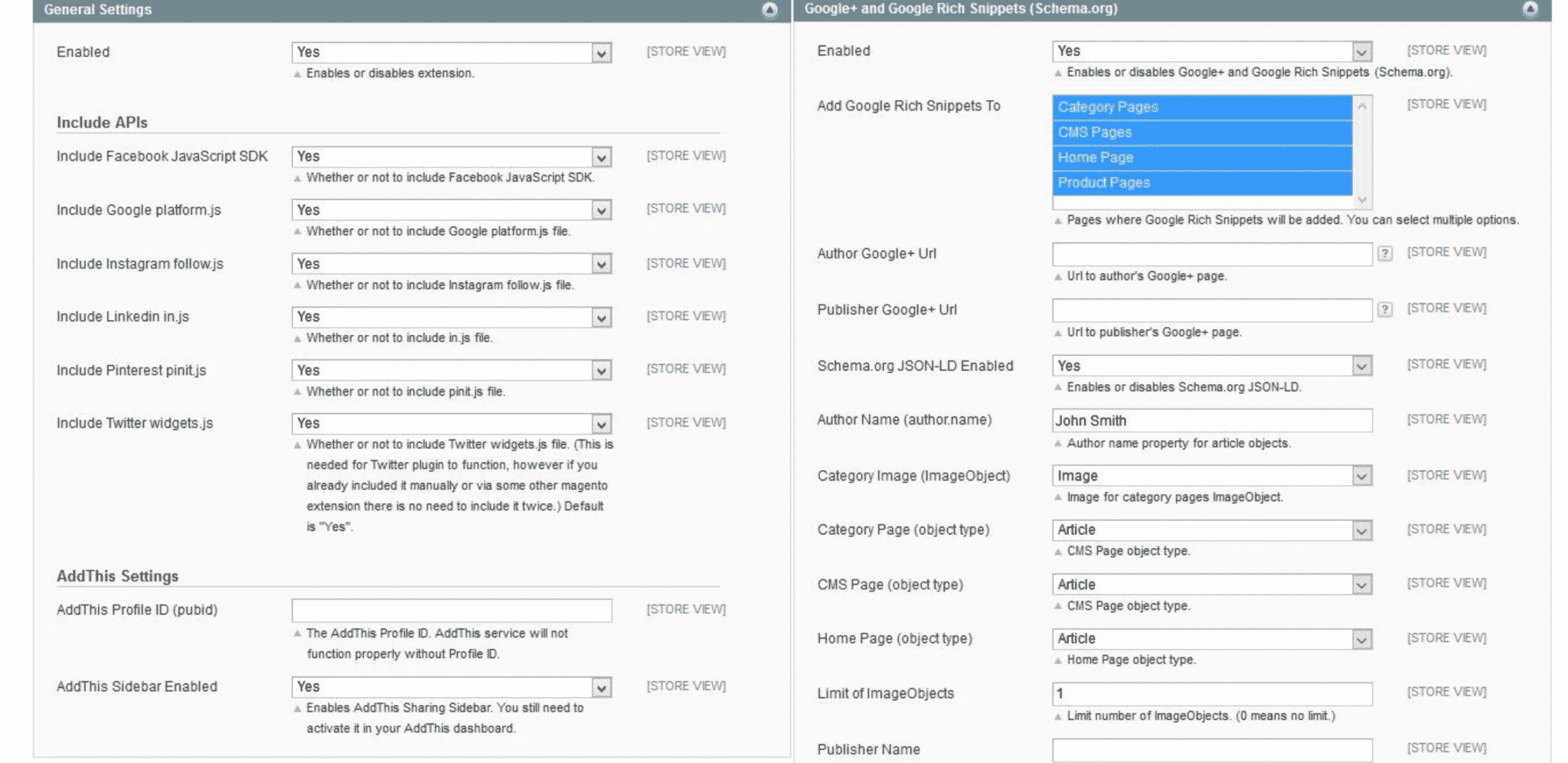 Add the social buttons of your choice to your site in a variety of different locations, including Follow buttons for LinkedIn, Instagram, Google+, Twitter, Facebook, and more. Again, simple idea, but so important, and this extension gives you a lot of customization options and control.
8. MageMob Admin
Business owners are always, always on the go. Now you can take your Magento store with you, thanks to MageMob's Admin Mobile App.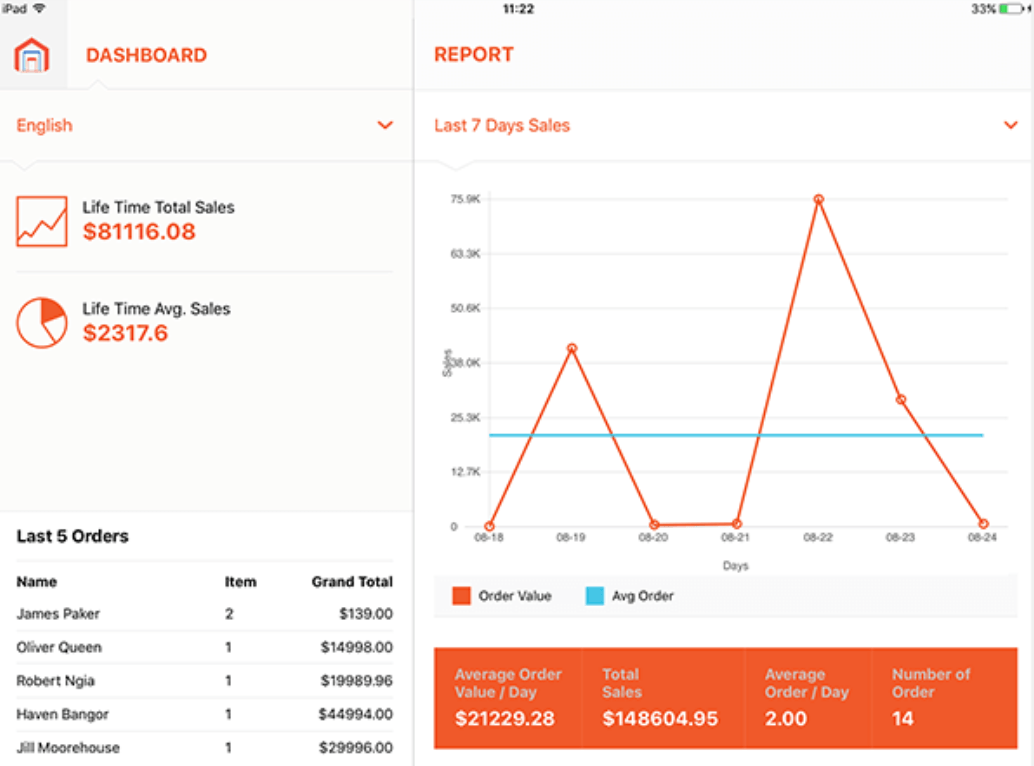 Now, you can do everything you need for your store no matter where you go. View detailed sales reports, manage orders, update inventory, and interact with customers all through the mobile app on your phone.
9. Magewares Abandoned Cart Email
Abandoned carts are a huge source of lost revenue…especially if you don't follow up.
Magewares Abandoned Cart Email Extension can automate the follow up process for you, sending triggered response emails after a designated period to remind users that they left something in their cart.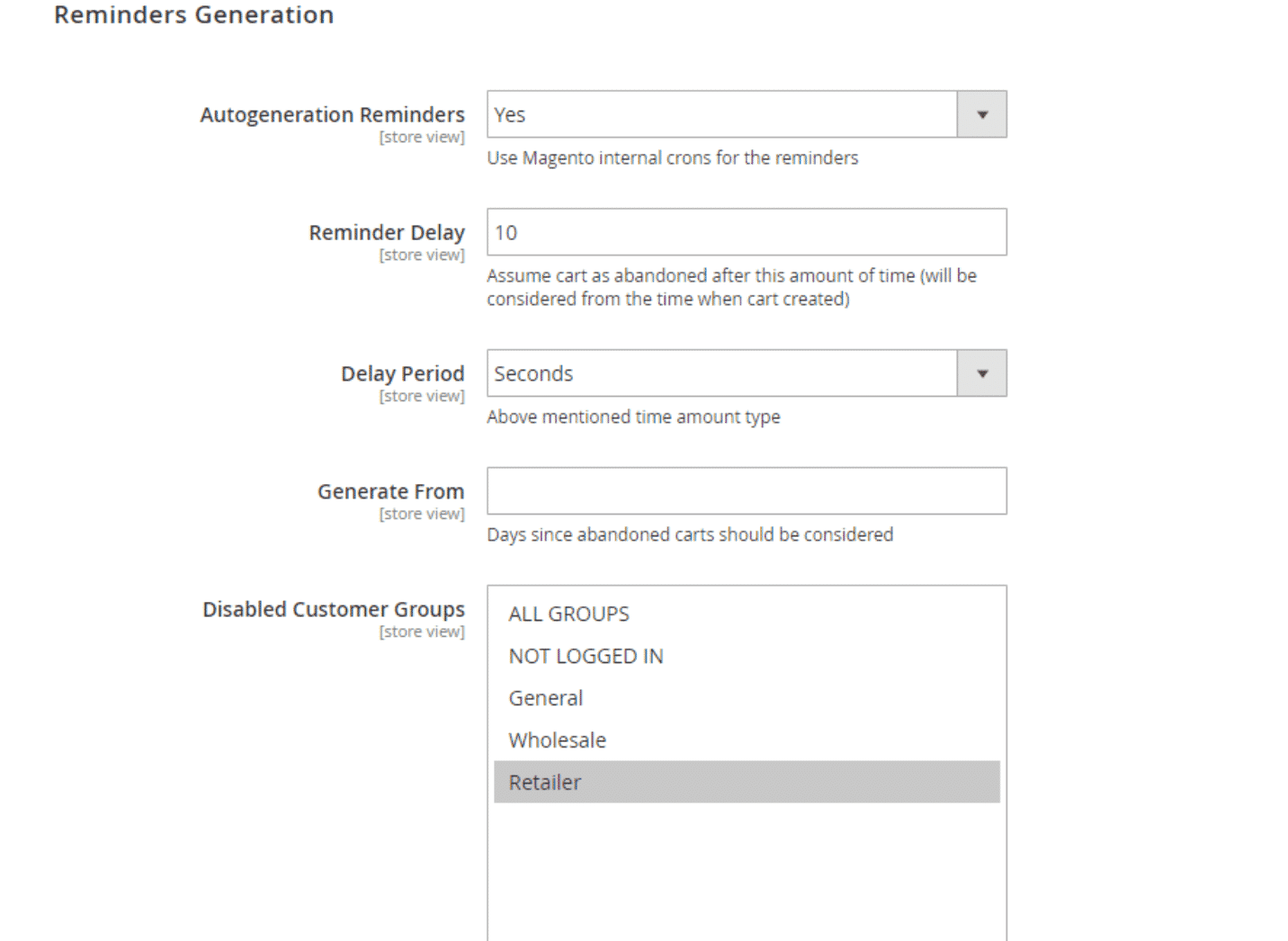 Full customization is available here and you can choose how many follow ups customers receive, when they get them, and so much more.
10. Zoho CRM
CRM software is important for any business and it can give you a lot of valuable information about your customers that can make your marketing efforts more effective. Even more importantly, it can help you deliver excellent customer service when needed.
Zoho CRM is a native Magento extension that works seamlessly with your site, so you don't have to worry about syncing up with a third party tool.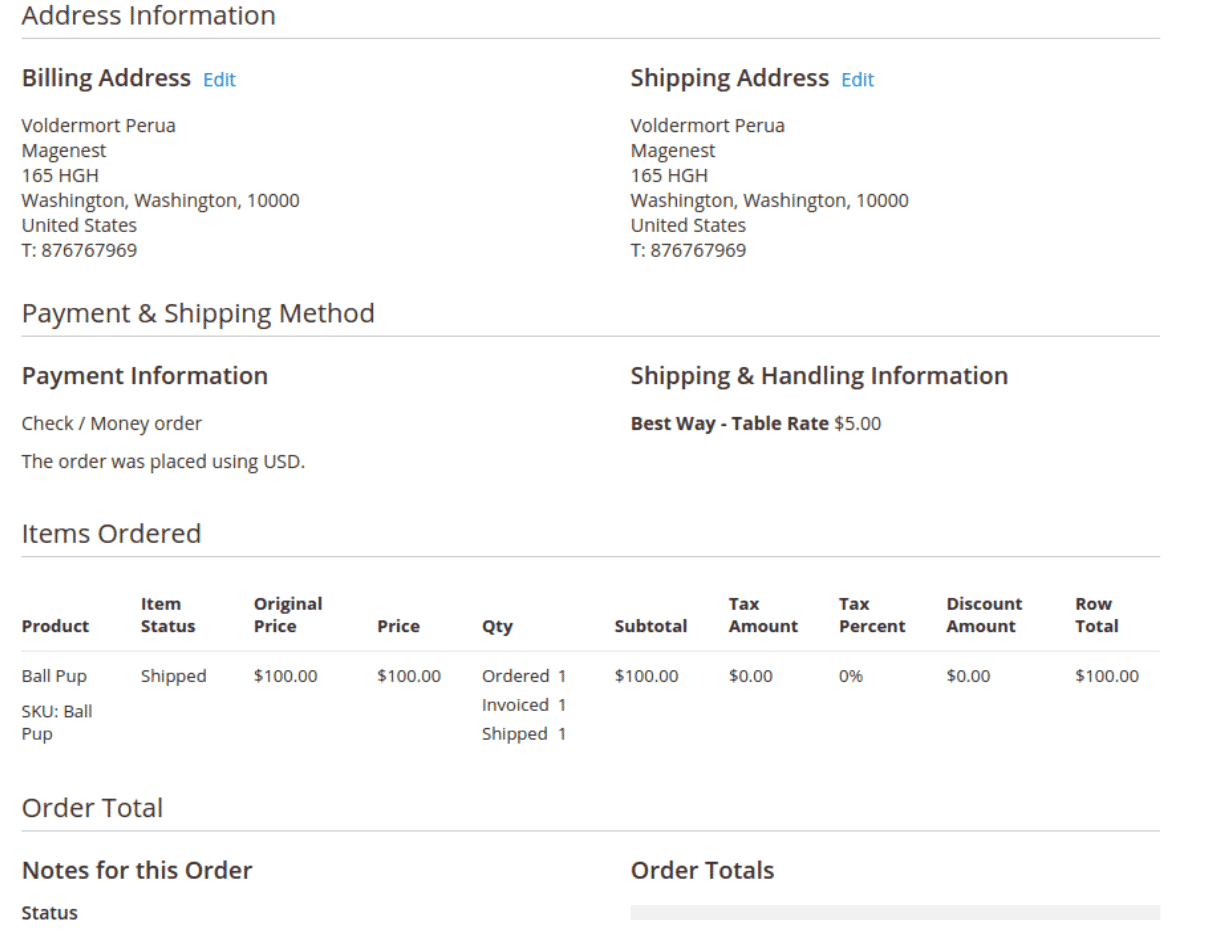 You can sync and upload customer and lead data with orders, shipping information and more. Syncing can happen automatically, so you don't have to worry about missing a beat.
11. Gift Card
Gift cards are good for businesses. There's no way around that. Not only is it a great purchase up front, but users also have a tendency to spend more than the gift card in order to ensure they get the full value (which often means going over in purchase value).
The Gift Card extension for Magento 2 will help you give this option to your customers.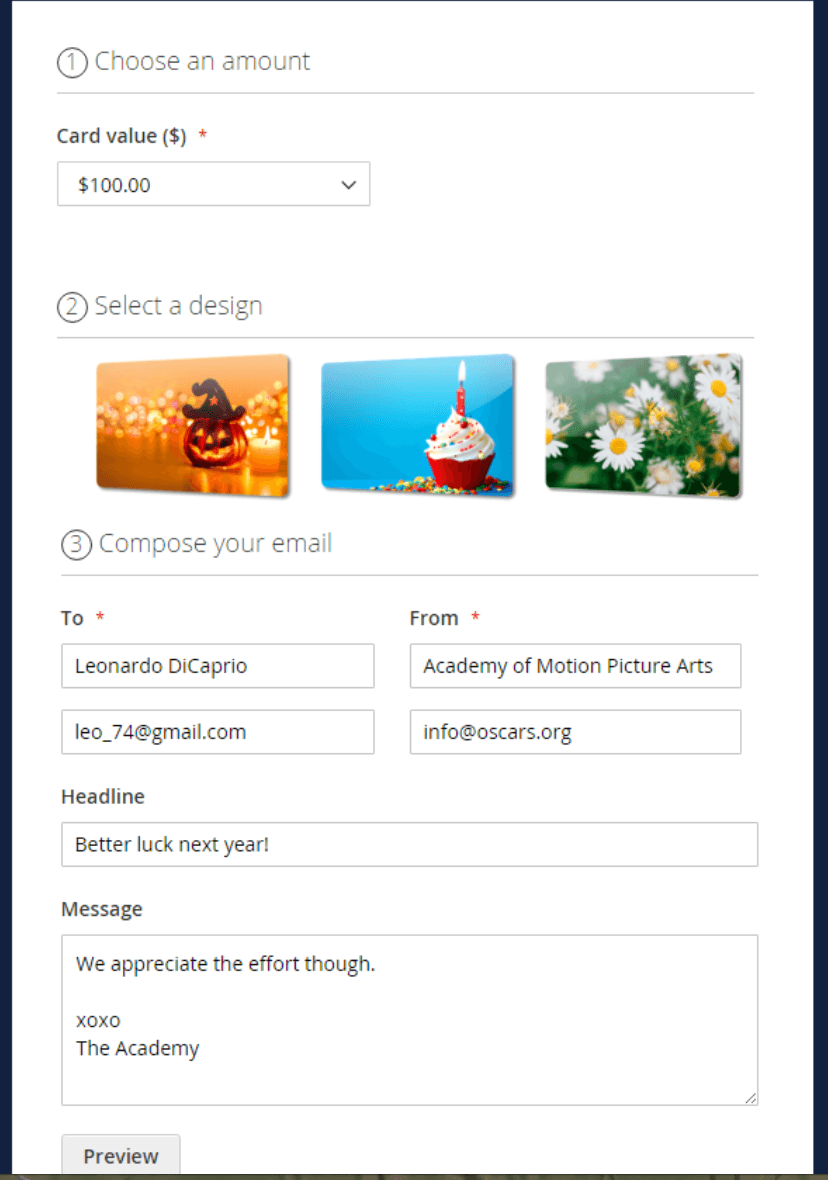 It's a simple extension and not a lot of information is necessary here. It's got a great, user-friendly interface, and it lets customers send digital gift cards along with messages, pre-selected or custom card values, and pre-set images.
Conclusion
Magento extensions can help you do everything from simplify your checkout process to build and customize a mobile app just for your ecommerce store. The sky really is the limit when it comes to these extensions and you can use them to turn your virtual storefront into pretty much anything you can dream up. There's so much potential for what you can do, so take a look at these extensions and see which can help your business.
What do you think? Which of these Magento extensions are you most excited to add to your ecommerce store? Did we miss any of your favorites? Share your thoughts, knowledge, and questions in the comments below!